What is link building strategy?
If you Google [link building strategy], you'll find a list of tactics. Tactics that will help you secure links, but not lead you to an overall link building strategy.
At best, they describe the concept of creating something of value, that will give another website cause to link to yours. These concepts include:
Create relationships and partnerships online.
Create content that adds value to your community.
Be newsworthy.
Provide incentive for your customers (or clients) to link.
Share resources with your audience and community.
Participate in online and community events.
All of these are good concepts, but they only answer one why of link building: why would another website link to yours?
That's only half of the strategy. The other half of strategy is the question of why you're building links.
Strategy is the plan you create to achieve your goals with available resources.
Wikipedia has a good explanation of the difference between strategy and tactic:
"The terms tactic and strategy are often confused: tactics are the actual means used to gain an objective, while strategy is the overall campaign plan, which may involve complex operational patterns, activity, and decision-making that lead to tactic execution."
Currently SEOs are fixated on the how of link building — the tactical. That's important, because you'll never achieve your goals without being able to execute. BUT, you can't jump straight to execution without creating a realistic campaign plan designed to achieve your goals based upon the resources and opportunities available.
In other words, you can't jump straight into a campaign without first creating a link building campaign strategy. Otherwise, the links you secure may or may not serve your actual goals. You'll create links without intent or direction.
Today, I want to provide an overview of how you should develop an SEO link building strategy: by analyzing goals, resources, and opportunities.
Each strategy has to be customized, which is why I believe so few SEOs have tackled the process of creating a campaign strategy: it varies so much client to client, industry to industry.
But the research and analysis to formulate a strategy should remain fairly consistent, which is what I want to share today.
Let's start with what your goals should be in a link campaign.
Why Your Website Needs Links: Create Connections and Search Engine Optimization
Every website needs links.
Links are a fundamental piece of the Internet structure. The Internet couldn't function without links — they are why we call it "the web" in the first place.
But why do you need links from other websites?
There are two primary reasons you need links:
To be connected to relevant platforms, businesses, and communities online.
To rank in search engines for relevant terms, phrases, and queries.
Google was founded on the PageRank algorithm. The PageRank algorithm uses links from other websites to determine the popularity, authority, and relevance of a website and page.
The PageRank Model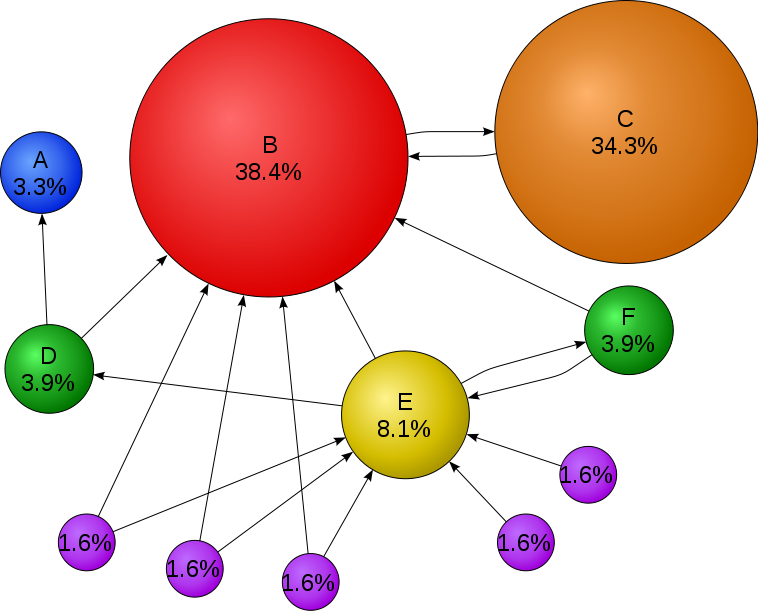 This algorithm in part helped make Google the dominant force they are today.
If no other websites link to your website, you won't be visible online. No one will be able to find your website.
The Goal of Link Building: Relevant, Targeted Traffic
If you plan to invest in link building, you need a clearly defined goal.
It's true that all websites need links. But a link building campaign needs a guiding goal beyond the links themselves. To what purpose do you need links?
Answering this question will help you ensure you build meaningful links which achieve meaningful results.
The answer should be simple: to secure more traffic.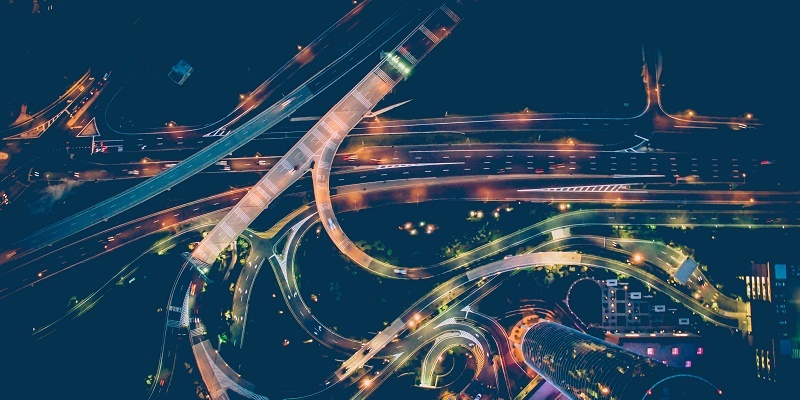 Traffic means more eyeballs on your site, a chance to grow an audience, convert that audience into customers, and build a loyal fan base.
You need to be able to explain:
What pages you'll secure links to.
The types of keywords and phrases important to those pages.
Conversion opportunities for your traffic.
The opportunities within your online niche.
Defining your specific goals should begin with an opportunity analysis. What can you reasonably hope to accomplish? What opportunities exist within your niche?
Analyzing your current performance, the resources you have available, and creating a plan to improve is how you develop your link building strategy.
Research and Analysis: Where To Start
Where you start your pre-strategy research and analysis should be based upon the website and your understanding of it.
There is no discernable order.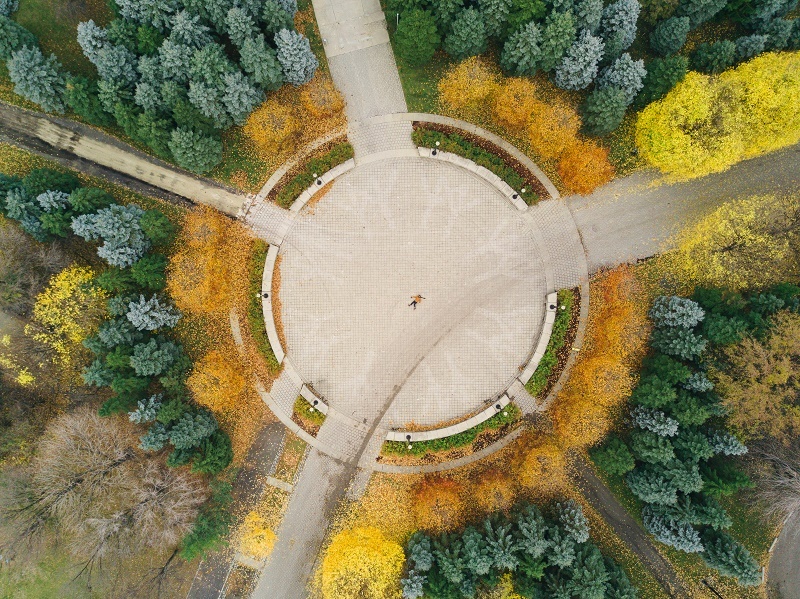 All research should inform further analysis, meaning you should start with what's most important to the site you're analyzing, and then continue your research and analysis based upon your findings.
Start wherever makes sense to your own goals. If you think your backlink profile is problematic, start there. If you lack understanding of the keywords driving traffic to your site, or the keywords important to your industry, that's a good place to start, too.
To create a customized and realistic link building campaign strategy you need to do a full analysis to identify your goals, resources, and opportunities.
Let's start with linkable asset analysis in this instance, so we can discuss the importance of linkable assets in a link building campaign.
You won't always be able to link to product or converting pages.
Linkable Asset Analysis: Identifying Link Worthy Pages
If targeted, relevant traffic is the goal of your link building, where do you point the links you secure?
Which pages should you build qualified search traffic to through a strategic link campaign?
Most are tempted to jump straight to their converting pages, the pages that directly drive revenue. Let's just build links to those! Wouldn't it be fantastic to rank our product pages and see growth in search visibility to those pages?
If only.
The truth of link building, as stated by so many of those tactical pages by other SEOs, is that you need a compelling reason for another site to link to a page on your site. There needs to be value in it for them, and their audience.
You need pages others will be not only willing to link to, but compelled to do so. That's how you create sustainable, impactful links that drive organic search performance.
The other reason you'll struggle if you try to build links to product pages?
Google doesn't want to rank product pages for informational queries.
Most people use search to find information, so if you want to draw more people into your website you need to find a way to answer important questions within your industry. Products reach such a narrow audience, answering only one type of intent: commercial. You have to create pages that answer a need beyond your services and products, in order to build awareness and grow an audience.
It's for these reasons that all link building campaigns need linkable assets.
A linkable asset is a page that your audience wants to find, and that other website will want to link to.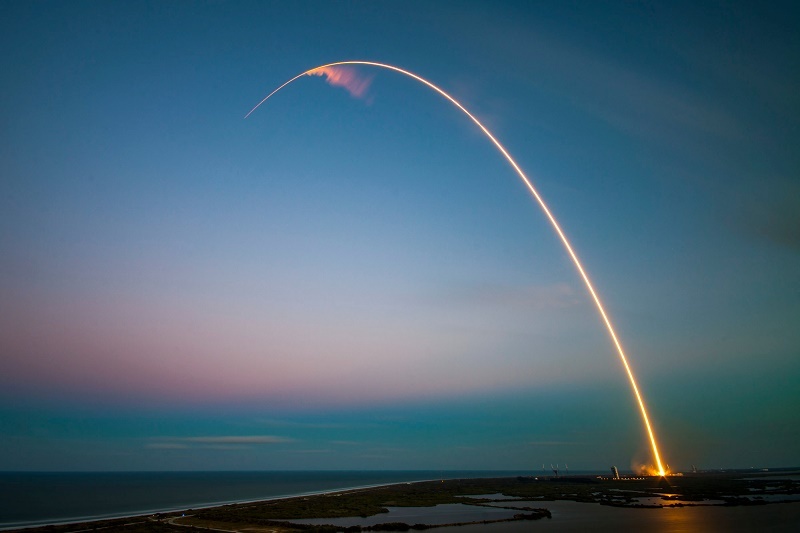 Linkable assets can be anything that serves value to your audience, niche, industry, or community. That includes guides, how-tos, videos, tools, resources, an event, sponsorship, or any of the numerous tactics on Jon Cooper's comprehensive list.
Part of any strategy in a link building campaign is identifying pages that:
Offer compelling value and therefore link opportunity.
Provide an opportunity to build customers and clients.
The goal in our linkable asset analysis is to find pages that achieve BOTH objectives.
Sidenote: To be clear, this may not always exist — which leads us down a different rabbit hole: creating linkable assets for our clients.
This is basically a separate service and portion of a campaign, however. Creating good onsite content that can be used to leverage links and grow an audience is a campaign in and of itself.
The second objective, to provide an opportunity to convert customers and clients, can be achieved in a few different ways:
The page itself offer some sort of conversion opportunity, either through a lead form, an email capture, or product offering.
The page links persuasively to a converting page, flowing link equity and people on the page to the converting page.
The page offers the opportunity to establish brand value, grow an audience, and increase industry brand affinity.
Not every linkable asset can — or should, for that matter — have a direct path to conversion. They will often target different pieces of the marketing funnel.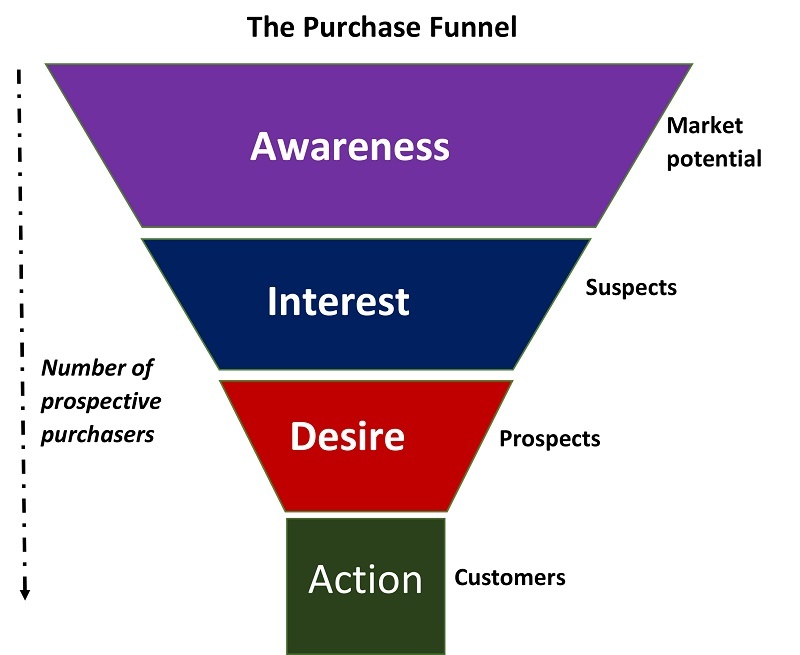 Image from Wikimedia Commons
The point is to link to a page that will serve value to your business, brand, and website. The point isn't always to lead directly to a customer or client. Often you will foster brand awareness and affinity first, which will lead to conversions down the road.
You have to determine the value a linkable asset serves on a case-by-case basis — just so long as you can define and explain WHY a link to a specific page improves the website.
Here are a few guides I've created in the past that better explain both finding and understanding linkable assets:
Let's move on to the next step in our link strategy research and analysis: backlink analysis.
A backlink analysis not only helps you identify viable link opportunities for your linkable assets, it should also help you identify linkable assets on your website.
Backlink Analysis: Understanding Website Performance and the Link Environment
Reviewing the backlink profile of a website — or stated more simply, the websites linking to the website you're analyzing — is a surprisingly straightforward task.
The idea of combing through all the various links can be daunting to anyone new to SEO, especially if there are thousands of referring domains to review.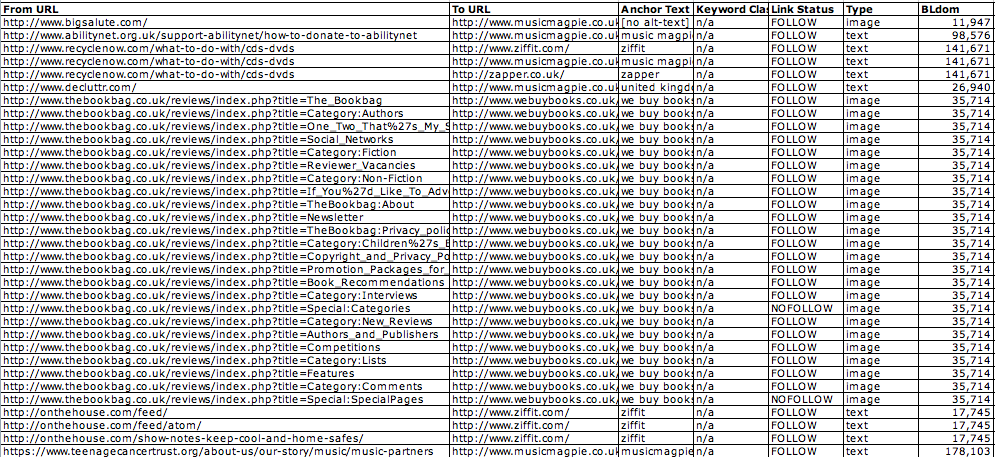 Thankfully, there are tools that make the process a breeze. Commonly used backlink explorers in the SEO industry:
Majestic's Dashboard: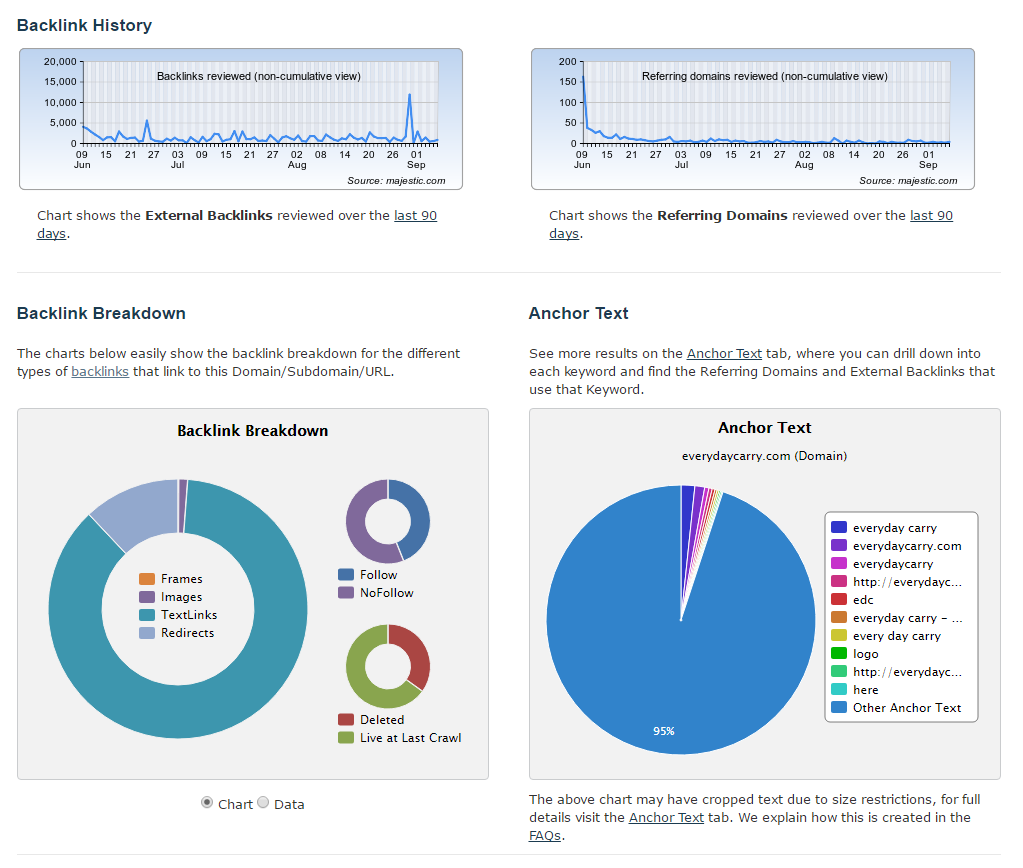 After running through ten or so backlink audits the process becomes fairly second-nature. You'll find yourself reviewing the backlink profile of a website out of simple curiosity to see where they're securing links. It's similar to combing through a website to see what sort of content they offer, the copy they use to push products and services, their robots.txt file, and the site architecture.
You should use backlink analysis to better understand a site and their online marketing efforts. Every backlink analysis should also include a review of the competition to see what's effective for competitors, where they're beating you, and find new opportunities.
The goal in a backlink analysis is to determine what websites are linking to you, to which pages on your site, and why they're linking. Analyzing your competitors' backlink profiles will also give you a strong idea of the linking environment within your niche.
Again, it sounds complex, but the process is actually fairly straightforward.
The process of auditing a website's backlink profile basically boils down to analyzing:
How many referring domains a website has (how many domains link to their entire domain).
The quality of the referring domains.
Which pages have received the most links.
The quality of the links.
The links to referring domains ratio.
The anchor text usage and breakdown.
The topic has been covered in-depth numerous times:
Here's a walkthrough I wrote covering how I review a backlink profile for a single site with Majestic.
Here's a post Jon Ball, CEO of Page One Power, wrote covering the process of reviewing a website's backlinks with both Majestic and Moz's Open Site Explorer.
Here's a post demonstrating how to export backlink profiles to Excel to perform a competitor backlink analysis, also written by Jon Ball.
The goal in a backlink audit is to understand:
The pages on your website that are naturally accruing links.
What types of sites are linking to your website.
How competitive your website's backlink profile is compared to the competition.
How the competition is securing links.
What link opportunities exist for your linkable assets.
Bear in mind you'll likely unearth additional linkable assets in this process as well.
The backlink audit should help you understand the link economy within your niche. How many referring domains does your website have compared to competitors? How is the competition securing links? What type of communities exist? What are the most important pages for the competition? Do you have comparable pages on your site? Is there link opportunity overlap?
The research and analysis should help fuel a customized plan to secure links within your own link building campaign.
Let's move on to keyword research.
Keyword Research: Finding Themes for Linkable Assets
At this point, you should have identified important linkable assets on your website, top pages for your competitors, and understand the backlink profile of your own site as well as a few close competitors.
The last piece of the puzzle is identifying important keywords within your industry, and specifically keywords important to your own site.
You need to perform keyword research.
You can see a short video I've made demonstrating a piece of the keyword research process with SEMrush:
Keyword research will help you identify keywords that are:
Important in your industry.
Driving valuable traffic to your competitors.
Driving traffic to your own website.
Ranking close to page one (near misses).
Before we go too far down this rabbithole, I want to clarify that you shouldn't be building exact match anchor text. Whatever links you secure should be editorial and relevant to the page you're building links to. This means you should look to use natural variance and whatever anchor text makes the most sense to the page.
Within link building, keyword research is about identifying:
Keyword themes important to your industry. Typical keywords your intended audience use in search.
The pages on your site that answers those searches well, if they exist.
Sites that have overlapping relevance with that keyword theme.
Content opportunities within that keyword theme, as needed.
It's not about identifying specific keywords to use as anchor text. It's instead about identifying important keyword themes and securing natural links that fit within those keyword themes, to influence the page's ranking.
I recommend using SEMrush for keyword research, although there are a bevy of tools online designed to help SEOs identify meaningful keywords, not least of which is Google's Adwords Keyword Planner. I'd also recommend checking out Moz's Keyword Explorer and ahref's Keyword Explorer.
A few posts we've written in the past that highlight the keyword research process for link building:
I also recommend:
There's been extensive coverage on how to perform meaningful keyword research, and it's entirely dependant upon the level you want to take it.
For link building campaign strategy, remember your primary goal is to identify organic traffic opportunities to linkable assets that currently exist, or that you intend to build.
Keep your research focused and specific.
Next Step: Tactical Execution
At this point you know which pages you'll be able to effectively secure links to. You know which keywords make sense for those pages, and have identified common themes to use natural variation. You know how many referring domains the ranking competitors' pages have.
In short, you've identified your goals and available resources. You have a realistic plan for success. You know why you're building links.
What's left?
Tactical execution.
You should have a clear understanding of the tactics that should work to build links to your pages. You should have already unearthed some link opportunities with your backlink analysis. Add in more creative link prospecting to find more opportunities and the only piece left is outreach.
I'd refer you once again to a few different resources outlining link building tactics:
If you secure real links that are relevant, you can rest assured each one will help lead to meaningful results. All your work will be sustainable, leading to a trend in organic traffic growth.