You've done it. You're ready to hit launch on your website after months of painstaking work. However, managing a website does not stop there. To make sure your site continues to grow, you'll want to implement a search engine optimization (SEO) strategy to establish your visibility in the search engine results pages (SERPs). That's where partnering with an SEO company can be beneficial.
An SEO company can help manage time-consuming tasks like keyword research, content creation, link building, and technical SEO, leaving you to focus on other aspects of your business.
Although you may be tempted to pick the first SEO company that pops up in the SERPs, it's essential to find the right SEO service provider that will work to understand your industry and which SEO services will be the most beneficial to your website. But how do you find the right fit for you?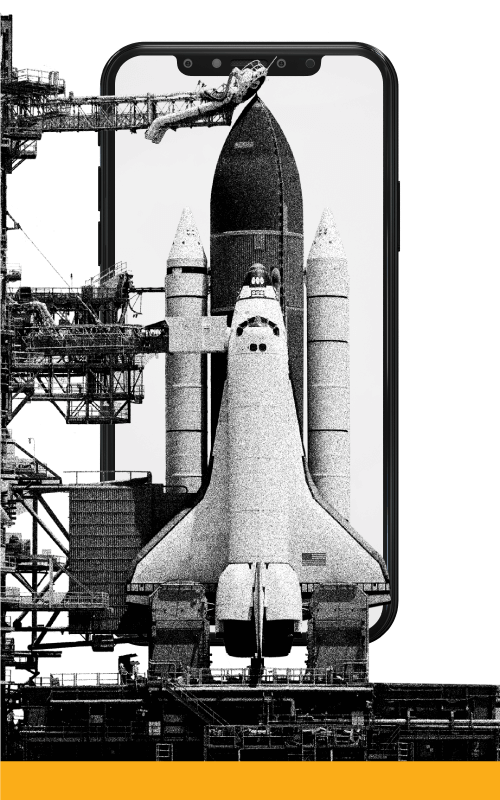 What is an SEO company?
An SEO company provides SEO services to help improve the visibility of a website in the SERPs. Many companies find that they don't have the time needed to create and execute an effective SEO strategy, so they will partner with an SEO company to help them optimize their website(s) to gain more visibility in the SERPs.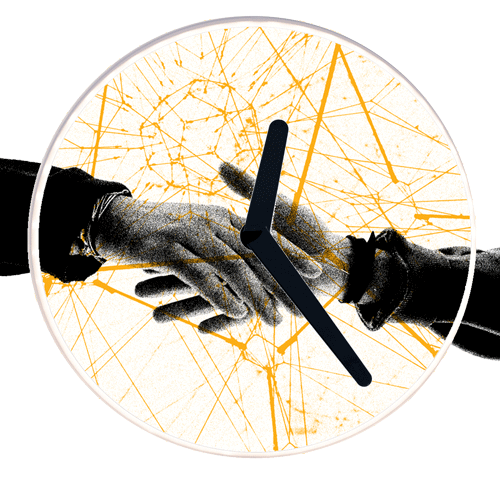 What does an SEO company do?
An SEO company's primary goal is to improve a site's visibility in the SERPs. This leads to more traffic and hopefully more conversions. They do this by optimizing your site and content so it is compliant with search engine guidelines. The more optimized your site is, the more likely search engines will rank it.
SEO companies offer keyword research, link building, technical SEO, and content creation services to optimize websites. Traditionally, SEO companies audit your site first to understand what is working well and what needs to be improved. Then, they recommend the services they think are most beneficial to your site.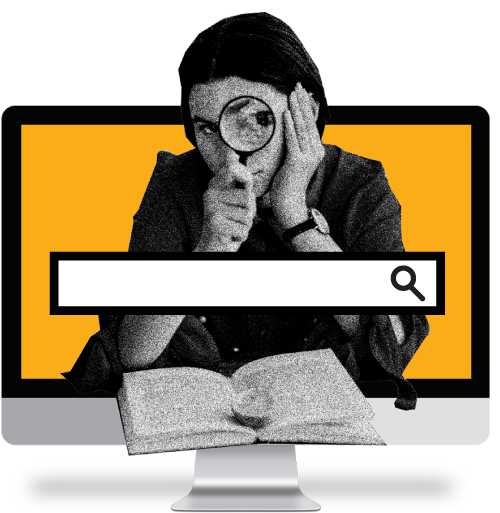 What are SEO services?
SEO services are those offered by SEO agencies to website owners that are intended to increase a website's visibility and organic search traffic. Search engines have guidelines that all websites should follow to increase their chances of ranking. SEO agencies are proficient in these guidelines and understand how to work with them to create more viable traffic for your website.
It's important to note that no two SEO campaigns are alike. Agencies that offer "cookie-cutter" SEO solutions can either be unsuccessful or damaging to your business.
You need a custom solution because everything about your situation is unique, such as your:
Website
Competition
Industry and niche
Goals and objectives
Products and services
Brand's history with SEO
Position in the marketplace
Complimentary marketing efforts
And a litany of other reasons that require personalization.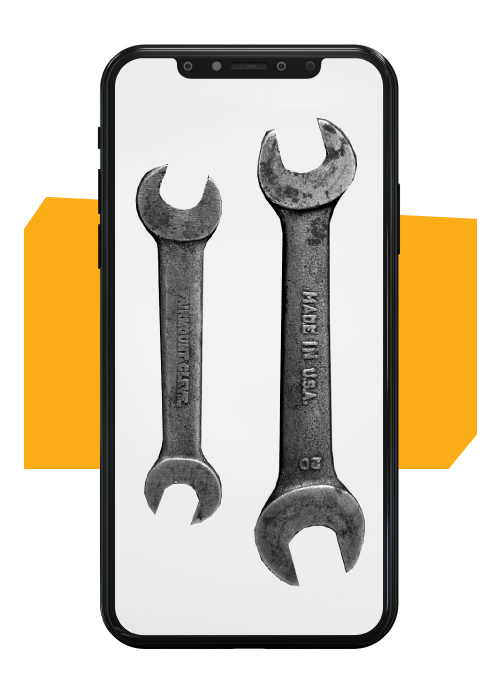 What SEO services should your SEO company offer?
Knowing what SEO services your site needs can be overwhelming. Understanding what an SEO agency offers can help you decide which services are most beneficial to your website.
Generally, SEO services include, but are not limited to:
Keyword research
Competitor analysis
Auditing services
Link building (or off-page optimization)
Local SEO services
Keyword rank tracking services
Ongoing SEO optimization services
SEO monthly reporting
Every SEO agency is different. Some may include all SEO services, while others may only offer link building packages. So you must choose a company that provides the SEO services you require. Below are some standard services and descriptions you'll encounter when comparing SEO companies.
KEYWORD RESEARCH SERVICES
Keyword research services provide the intent behind a search query. By researching the terms a searcher uses to find your site, you can strategically place them throughout your website. This strategy shows search engines that you know what you're talking about and deserve to rank higher in the SERPs. Other benefits include:
Understanding keyword trends
Growing organic traffic
Producing relevant content
Attracting qualified consumers
Gaining market insights
However, you should consider that not all keywords are made the same. There are four types of keywords:
Informational: Broad keywords that don't necessarily help with conversions.
Navigational: Keywords that pertain to a specific company or brand name.
Commercial: Keywords that center around a product or service.
Transactional: Keywords that show intent to buy a product or service.
Which keyword type has its place on your website? All of them! Keyword research services can help identify which keywords your site is targeting well and which your site should be targeting next.
SEO AUDITING SERVICES
Your website comprises many moving parts, including technical, on-page, and off-page SEO. An SEO audit inspects these different aspects of your website to determine optimization issues. An audit looks at the following items (but is not limited to):
Site structure
Technical errors
Keyword targeting
Search engine indexing
Page speed
Duplicate content issues
Link structure
SEO audits are extensive and can reveal a lot about your site. Some benefits of conducting an audit include:
Improving your site's performance.
Remedying any SEO practices that penalize your site.
Discovering which keywords you rank for.
Understanding what your competitors are doing.
Like competitor audits, businesses should run SEO audits multiple times a year to ensure their site is optimized. Search engines update their guidelines constantly, and SEO audits can help you stay compliant.
LINK BUILDING SERVICES
Link building services, or off-page optimization, involve actions that directly impact search rankings, even though they were implemented outside of your website. To rank, search engines look at the technical aspects of your site, as well as the site's expertise, authority, and trustworthiness (E-A-T). Websites can increase their E-A-T by obtaining backlinks, or "votes" of confidence, from other authoritative websites. When a website gains numerous backlinks from relevant, authoritative sites, search engines are more likely to view your site as an authority and, therefore, more deserving of being in the SERPs.
Google prioritizes users — this is seen in its algorithm and webmaster guidelines. More and more, Google wants to serve relevant content to searchers, so they continue to use the search engine. Backlinks help tell Google which sites are relevant to a search query, and which sites are not. Therefore, this reinforces the importance for site editors to choose backlinks from relevant, authoritative sites with good reputations.
KEYWORD RANK TRACKING
Keyword rank tracking checks the keyword positions a website ranks for in the SERPs. Rank tracking tools (like Google Search Console) check current rankings and historical data and allow SEOs to determine keyword trends and data.
Keyword tracking helps owners monitor their site's performance using their most important keywords. By tracking keywords, website owners can discover:
Which queries people are using to find their site.
New keywords their site should rank for.
Keywords that have dropped in rankings.
Tracking keywords is also helpful in monitoring competitors and their SEO tactics. You can understand which keywords they are ranking for, their best content, and how to outperform them.
SEO COMPETITOR ANALYSIS
An SEO competitor analysis involves comparing SEO tactics between two or more websites in the same industry or niche. This analysis is beneficial for understanding the strengths and weaknesses of both your site and your competitors' sites.
Additionally, competitor analysis can answer questions such as:
Who are my competitors?
What keywords should I target?
Which topics are most relevant in this space?
Which sites should I get backlinks from?
While there are many ways to conduct a competitive analysis, the basic components include:
Keyword research and analysis
Competitor backlink analysis
Content analysis
On-page technique & on-site content evaluation
Site structure & user experience evaluation
You can use this information to create better content, target the correct keywords, and outreach to relevant sites for backlinks.
LOCAL SEO SERVICES
Local SEO is a strategy that optimizes your online business for local search results. If you've ever searched "X business near me," you've participated in a local search. This strategy targets customers in a specific region, city, or neighborhood and is vital to local businesses. Google provides business listings in the Local Pack/Map Pack so users can better navigate the search results. These listings include information such as:
Business name, address, and phone number.
Hours of operation.
Customer reviews.
A link to the website.
Photos and videos.
SEO agencies use different tactics to achieve local rankings, including:
Managing your Google Business Profile.
Monitoring guidelines for local SEO.
Building citations.
Observing competitors.
Local link building.
To rank in local search, your Google Business Profile must be up to date so that Google can better match your business to the relevant query.
SEO MONTHLY REPORTING
An SEO report is a helpful way to illustrate how your site is performing in search. The SERPs are constantly changing, along with search engine guidelines and algorithms. A monthly report can keep clients apprised of how their site functions and what strategies the SEO agency is implementing.
Some things you might see in a monthly report include:
Traffic by channel
Page-level traffic
Conversion rate & return on investment (ROI)
Time on site
Link report
Keyword ranking report
Recommendations and future goals
A good SEO report can make or break a relationship between a client and an SEO agency. Therefore, it's essential to communicate your goals so the agency can customize the report to fit your needs.
ONGOING SEO SERVICES
Ongoing SEO services review the outcome of previous SEO campaigns and use this information to evaluate and modify the strategy accordingly. SEO no longer revolves solely around keywords and links — it also focuses on user experience. Tools such as Google Search Console (GSC), Ahrefs, and others are used to track the outcome of changes and to find further opportunities to improve the user experience.
Over time this user experience evolves and so should your website. Some examples of what is considered when looking for further optimization include:
Targeting new keyword trends
Obtaining backlinks from new sites within your target audience
Creating new content for users
Optimizing pages to comply with new guidelines
Ongoing SEO services can help monitor new trends and uncover new strategies to help your site rank higher in the SERPs.
LINKS.
CONTENT.
CONNECT.
MEET YOUR PARTNERSHIP DEVELOPMENT TEAM
You need relevant, reputable links and strategic, well-written content to grow your brand. We've got 13+ years of experience doing just that for our clients, and we're ready to help you.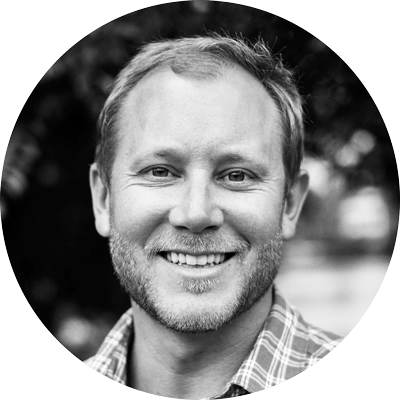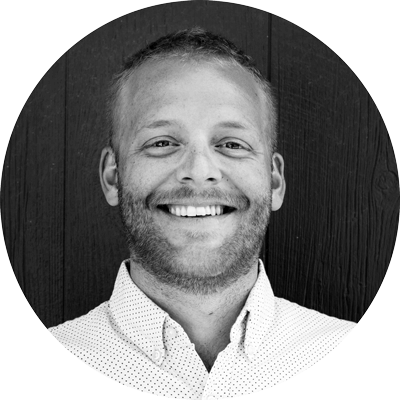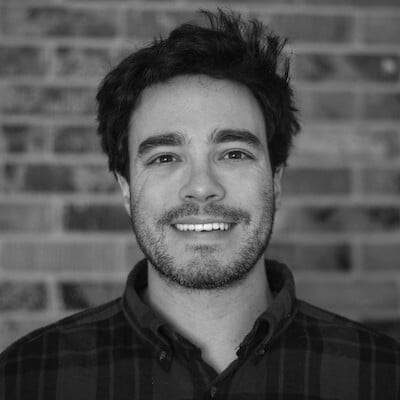 Should you hire an SEO company?
Whether or not SEO will work for your business depends on your goals.
SEO is a long-term strategy, taking at least three months to show tangible results. Many businesses consider it an investment since SEO strategies take time, money, and work. Hiring an outside company makes sense for businesses who are in it for the long haul because the SEO company can shoulder the extra work it takes to create and optimize a strategy.
If you're still on the fence about whether to hire an SEO company, consider asking yourself the following questions: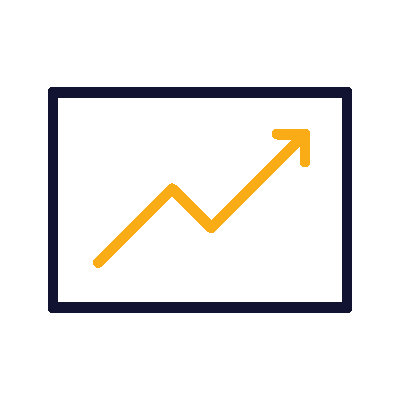 Are you using SEO as a component of a long-term goal?
SEO helps bring in organic traffic to your site. If done correctly, it can help your site generate more revenue by attracting more qualified leads. This process, however, does not happen overnight. As stated before, sustainable SEO results can take three to six months. Some agencies may offer faster results, but buyer beware — these results may not last long. As a result, you may find yourself in the same position you were in when you started.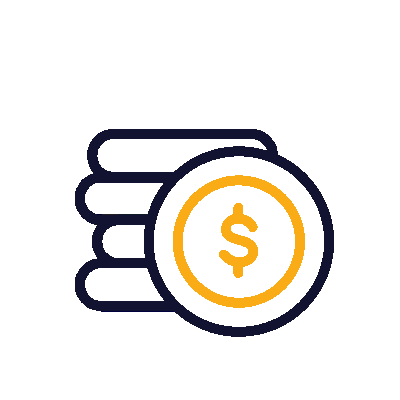 Do you have the budget for SEO services?
Before hiring an SEO company, you'll want to research what a standard SEO budget looks like. Hiring a top-level SEO company can start anywhere from 500 dollars or more a month. Of course, budgets will vary depending on your services and how long your campaign lasts. While there are firms that have lower prices, you'll want to ensure you're getting the most bang for your buck. Don't settle for mediocre services because the price tag is smaller than other companies.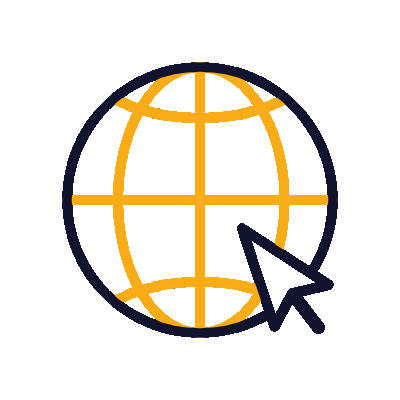 Would your company benefit from SEO services?
Companies of all sizes can benefit from SEO. While SEO in-house can help save money, SEO agencies are proficient in search engine guidelines and technical SEO and may help resolve problems faster than an in-house team. Additionally, SEO can be a massive undertaking if your company is in a competitive, well-saturated market. Hiring an outside company can help take on that burden.
How to choose an SEO company.
Points to consider
Choosing an SEO company takes time. You'll want to ensure that the company you choose meets your expectations. Rushing the process could lead to frustrations down the road, and ultimately, an experience that doesn't help drive traffic, leads, or revenue. The following checklist can help you find the SEO company that fits your needs.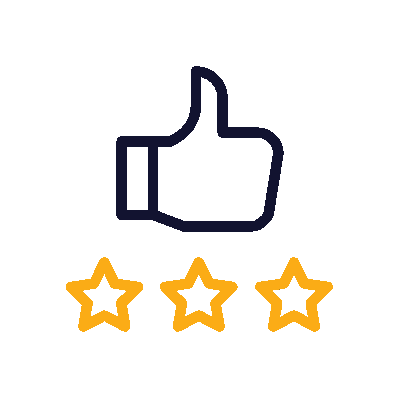 1. Look at client reviews.
Look for testimonials on sites such as Google My Business, Facebook, or other reputable review sites. Clutch.co is a valuable resource that actually reviews a company to determine its strengths and weaknesses. Make sure to look at an assortment of 1-, 3- and 5-star reviews to get an overall sense of how the company performs. These reviews can help you understand their overall SEO process and how their company runs.
When you're ready to compile a list of companies, look at the critical reviews for red flags such as bad customer service or lack of reporting.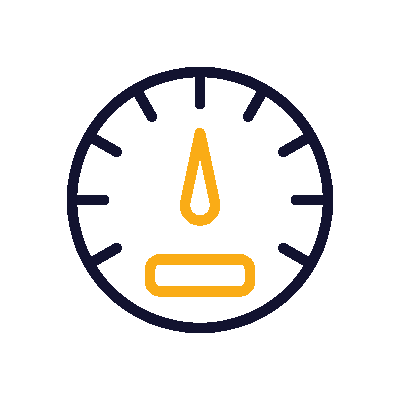 2. Ask about past performance.
Performance matters. A successful SEO company should have examples of how they have helped prior clients reach their goals. Ask for case studies, client testimonials, or other examples of work in your industry, or in one similar, so you can compare results.
Keep in mind that some SEO companies may perform well in specific industries and not so well in others. Look for recent case studies because SEO is always changing. A five-year-old case study might not be a good representation of current performance.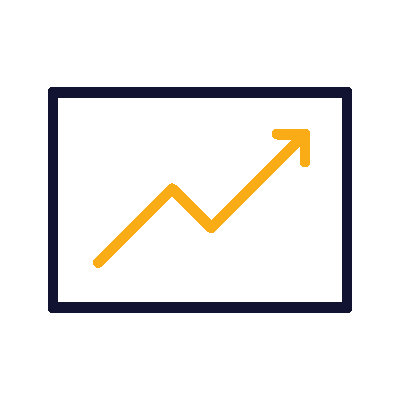 3. Ask them how they're going to help you reach your goals.
An SEO company must have a clear understanding of your goals in order to design an SEO strategy specific to your website.
It is also very important for an SEO company to articulate its processes. SEO isn't an exact science and it is always changing; there is a lot of trial and error and it is essential that your choice has solid processes in place.
Keep in mind that some companies specialize in certain aspects of SEO such as local or even industry specific. Make sure the company has the skills specific to your situation.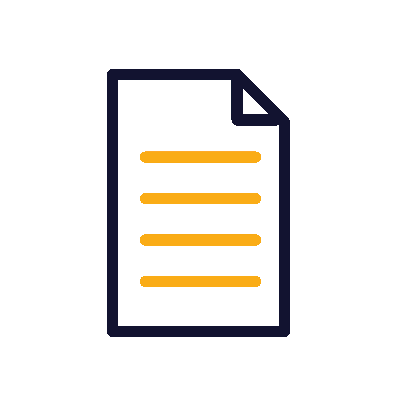 4. Ask about monitoring and reporting.
Look for an SEO agency with a detailed method of monitoring and reporting on the key performance indicators (KPIs) that you set as goals. The ability to track and shift resources devoted to reaching your KPIs is one of the most important factors in successful SEO.
The method of monitoring and reporting is determined by your goals. For example, if you are looking to increase traffic to a product page, then you would want the SEO agency to report and track the changes made (on-page/off-page) and the performance measurement of the keywords associated with the page.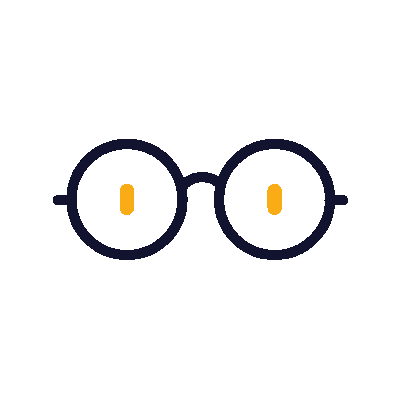 5. Transparency
A good SEO agency should be upfront about what it can and can't do. It should be able to show examples of realistic results from previous clients.
It is very important to choose a company that is open, honest, and clear in its communication.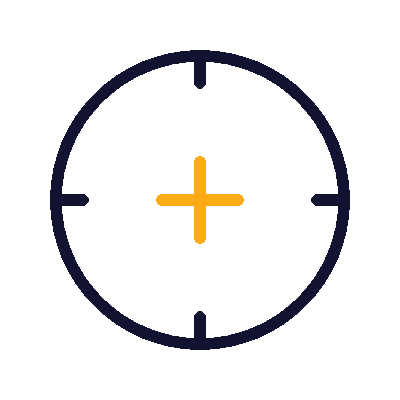 6. Ask about expectations.
The SEO company you choose should be adept at managing expectations. If you find they are making unrealistic expectations or are not thorough in their process, consider these red flags. The SEO landscape, algorithms, and online competition are always changing. For this reason, an expert SEO company should review your website and the competition through the lens of your goals. Only then are they able to give you an accurate idea of what is achievable in a realistic timeframe.
Finding the right SEO agency to work with can be difficult and overwhelming, as there are a multitude of options. In the end, you need a company that can provide an approach tailored to your unique situation and goals.
Red flags when hiring an SEO company.
Unfortunately, there are some bad-faith actors in the SEO industry (Which industry doesn't have a few bad apples?). But the good news is they are typically easy to spot!
Keep an eye out for these red flags as you vet SEO vendors, and walk away immediately if you encounter any of them:

NO TRANSPARENCY
There is no clear communication regarding their SEO strategies and SEO tactics; they either don't know what they're doing, or they're using shady, black-hat techniques.

NON-COMMUNICATIVE
Open and consistent communication is essential to a successful SEO partnership, so issues with communication during the purchasing process are a bad sign.

CONTROL OVER ANCHOR TEXT
Because natural backlinks are published by other websites, your SEO agency shouldn't have control over anchor text because they don't own or control those websites (assuming they're executing white-hat link building).

OVER PROMISING ON LINKS
High inbound link velocity is a sign of automation and a negative signal to search engines — building real links takes time because it involves convincing another (usually busy) human to link to you.

VAGUE OFFICE LOCATIONS
If you don't see any real faces on the website, it's usually an indication that many of the company's processes are either automated by technology or outsourced to cheaper, off-shore labor. Additionally, if you can't even find a mailing address, then something is off.

NOT INDEXED BY GOOGLE
Run a quick Google search for the firm's brand name — if you don't see any results, then they have either been de-indexed or they're horrible at SEO, both of which are reasons to avoid this vendor.

MOSTLY NEGATIVE REVIEWS
Reviews need to be taken with a grain of salt as anyone can leave them (good or bad), but a trusted agency that has been in operation for a number of years should have a decent amount of reviews (ideally, mostly good reviews).

NO PROOF OF WORK
If you can't find any evidence of success or proof that the agency can achieve results, they probably can't.

HAS A "RELATIONSHIP" WITH GOOGLE
Anyone claiming to have a relationship or a secret "in" with Google is lying and distrustful — the only way to get preferential treatment in Google's search rankings is by paying for it with pay per click (PPC).

GUARANTEES #1 RANKINGS
While there are best practices to follow and strategies that will put you in the best position to perform in search, at the end of the day, Google controls the rankings and there is no way to guarantee #1 rankings within any SERP.

SUBMITS SITES TO SEARCH ENGINES
This isn't how search engines work. As long as your website is crawlable, search engines will find it and index it. Any agency that claims there is a submission process is either deceitful or incompetent.

NO THOUGHT LEADERSHIP
Reputable agencies regularly produce industry-leading content, speak/present at conferences, and provide helpful training resources for their audiences.
If you spot any of these red flags during your vetting process, immediately eliminate that SEO company from contention and move on. You need an SEO partner you can trust.