Cornell Law School describes a nonprofit organization as "a group organized for purposes other than generating [a] profit and in which no part of the organization's income is distributed to its members, directors, or officers." As of April 2022, there were an estimated 1.5 million nonprofit organizations reported in the United States.
Most, if not all, nonprofits rely on community assistance to stay afloat. With the help of local volunteers and monetary donations, not-for-profits can perform daily tasks and cover expenses they wouldn't be able to afford otherwise. However, as many nonprofit members can attest, volunteers and donors don't come automatically — you must create ways for them to discover your organization, and draw them in.
Having a dominating presence in the public eye is a great way to draw organic attention to your organization. But how exactly does an establishment, like a nonprofit organization, get to this point?
First, you must have a website dedicated to your organization. Not only do you need a website — you need a well-optimized website. Failure to create this online existence makes it difficult for community members, like prospective donors and volunteers, to contact you.
Don't worry if content optimization is an unfamiliar concept to you. This guide will address everything you need to know about the ins and outs of search engine optimization (SEO) and how it can contribute to your charity's overall success.
WHAT IS SEO?

Search engine optimization (SEO) is a set of techniques and strategies used to "maximize a website's potential for ranking highly in the page results from a web search." Every organization, no matter the industry, should aim at appearing higher on the search engine results pages (SERPs).
Having a page at the top of a SERP is a clear indication that your website and content are ranking for that query. To put it simply, the closer you are to the first 10 results of the SERPs, the better your odds of being viewed as an authoritative figure in your field.
THE IMPORTANCE OF SEO FOR NONPROFIT ORGANIZATIONS

Without SEO best practices, you may struggle to raise awareness for your organization, both among the groups or communities you serve and those you rely on for volunteer labor and donations. Optimizing content for search engines makes it easier for more people to find your brand, learn about your mission, and potentially contribute to (or benefit from) your cause.
Remember, you can't reach this audience without a web presence that is easy for them to find online. This is why it's important to optimize your website so people can find your brand when searching the web.
If your website is already well-established, but you're still struggling to get people to visit it, then the question isn't whether you need SEO. Instead, the question is how you can best implement SEO best practices to improve your site's performance.
Despite SEO being important for all businesses, it's especially vital for those relying on the public to support their mission. However, some professionals still struggle to justify SEO due to limited marketing budgets or lack of stakeholder buy-in, while others understand that the merits of these strategies aren't going away any time soon.
Whether searchers are discovering you for the first time, or just want to learn more about you, they will often turn to search to find that information. If you aren't working on SEO, then you aren't giving yourself the best opportunity to help these searchers get the best, and most accurate, impression of your brand.
Understanding, implementing, and benefiting from SEO best practices takes time. You must familiarize yourself with SEO basics before testing these tactics out. Failure to do so may result in diminished visibility, or even impact your other outreach and marketing efforts by making it harder for people to find you online.
SEO TERMS TO KNOW

Before implementing SEO best practices, it's crucial to learn more about the basics — particularly the most common SEO terms and phrases — so your organization can take full advantage of its benefits. In the broadest sense, SEO efforts take place in two main places: on your website and on the rest of the web where your website, content, or brand name appear.
OFF-PAGE SEO TERMS

Off-site, also known as off-page SEO, refers to the strategies implemented beyond your website that can help improve your SERP rankings. According to Moz.com, off-page SEO matters because, "...off-site SEO-related factors likely carry more than 50% of the ranking factor weight."
There's no way to know exactly what factors are most important for ranking or how they're weighted, but suffice to say, off-site SEO is vital to any well-rounded organic search strategy.
Before we get too far into discussing best practices, we must first establish common off-page SEO terminology.
Backlinks
Also referred to as "inbound" or "incoming" links, a backlink is "a link that is inbound to a webpage from an external and independent webpage." Nonprofit organizations should treat backlinks like a lifeline — without them, your organization lacks a major show of credibility, authenticity, and community engagement. Earning backlinks from prominent community members, donors, or volunteer directory sites is a great way to increase your visibility while strengthening your relationship with the community.
Content Marketing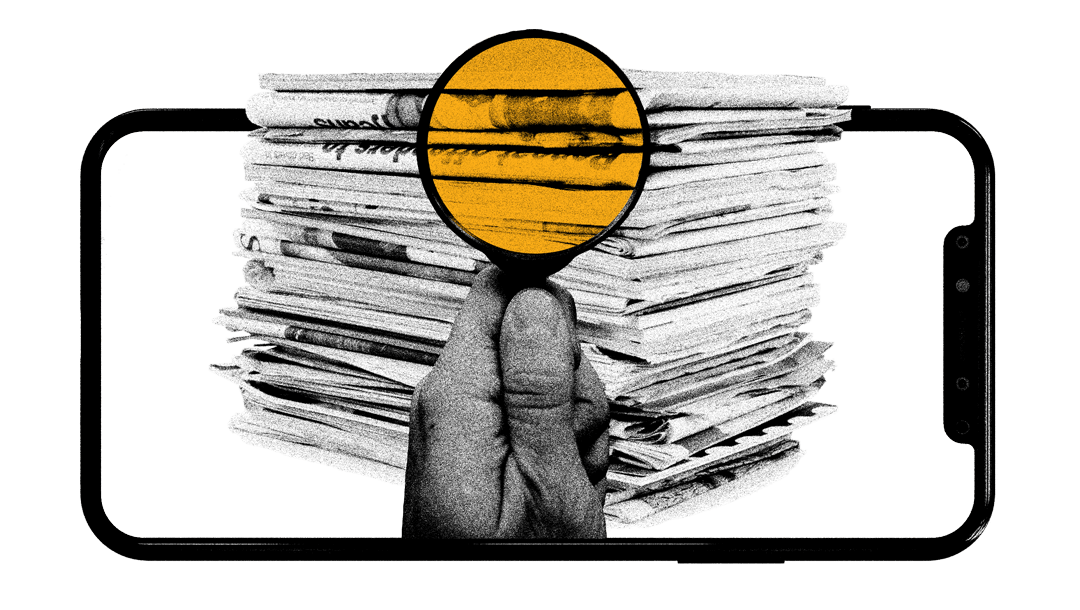 Content marketing is "the strategic creation, production, and distribution of content to a clearly defined target audience." Of course, publishing blog content is beneficial. However, this shouldn't be the only place your content resides. Keep sharability in mind when curating these pieces to help spread your content across more platforms.
Guest Post
Guest posting, or guest blogging, "refers to the practice of writing blogs for websites other than your own." If you haven't already, try reaching out to like-minded individuals or companies to inquire about guest posting to their blogs on behalf of your organization. You're increasing your organization's authority by curating content for additional websites other than your own. Your target audience can see this as a sign that you really are experts, as most websites typically don't just let anyone contribute to their blog.
Influencer Marketing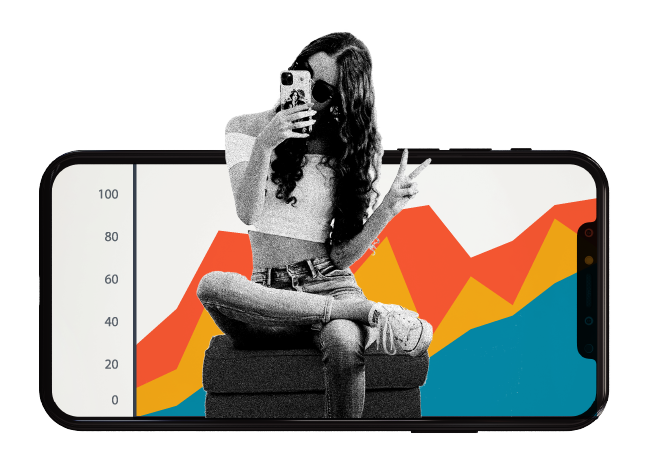 Influencer marketing is "a type of marketing that focuses on using key individuals (or influencers) to promote your brand." If able, contact a well-known member of the community with similar values as yours to see if they're willing to promote your nonprofit on your behalf.
User-generated Content
User-generated content is "a form of online content that is created by users or a website's audience rather than by someone affiliated with that website or business." This includes, but isn't limited to audio files, blog posts, forums, reviews, and social media comments and posts.
Familiarizing yourself with the above terms is a great way to start building your SEO strategy and understand what external factors may impact your efforts.
ON-PAGE SEO TERMS

On-site, or on-page SEO, refers to the implementation of technical SEO best practices aimed to improve overall user experience (UX).
While you're not expected to be an expert, you should be familiar with essential on-page SEO terms. As with the off-page terms, doing so contributes to overall UX and website success.
Here are on-site SEO terms you will want to know before getting started:
Content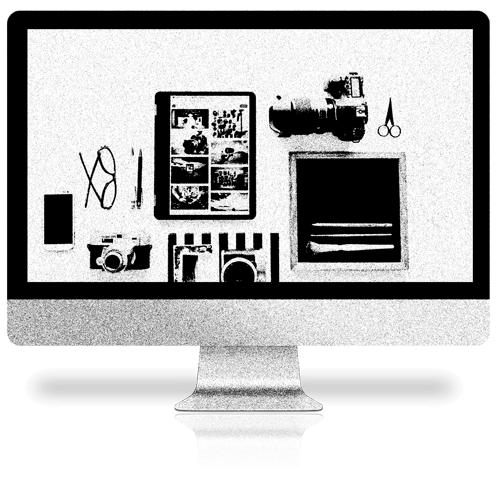 Just as it sounds, SEO content refers to the articles, blogs, and multimedia posted on your website. Publishing relevant content is a must if you wish to build a deeper connection with your target audience. Examples of relevant content include anything pertaining to your niche. For instance, if you run a nonprofit for abandoned animals, then the content on your site should be filled with articles elaborating on just that. It wouldn't make sense to publish content on astrology, for this isn't relevant to your niche.
E-A-T
E-A-T "stands for expertise, authoritativeness, and trustworthiness. All three are general factors that are a part of Google's Search Quality Evaluator General Guidelines and are used to help quality raters assess the overall value and relevance of a brand and/or website to specific queries and keywords."
Geo-targeting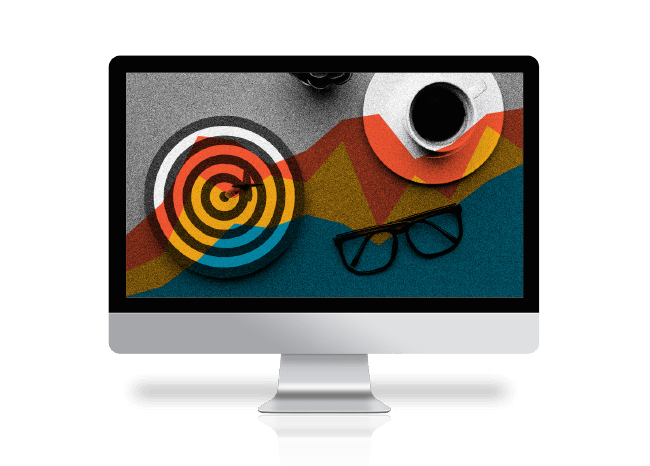 Geo-targeting is "a marketing strategy that utilizes searcher location data." This data is used to help businesses create more appealing marketing strategies for their target audience. Geo-targeting isn't a strategy that's always done. However, it can be helpful for and should be considered by those in rather niche industries.
Hypertext Markup Language (HTML)
HTML "is a markup language that is used for documents and pages being displayed in a web browser."
Internal Links
An internal link is an "HTML hypertext that directs a user or a search engine bot from one page on your site to another." An internal link is a link to a previous page embedded in a new page that will be published on your site. This can be a link pointing back to an internal glossary page, an existing article on volunteering for a local charity, or any other piece of internal content.
Keywords
SEO keywords are "the terms and phrases associated with your business that people use when entering a query into search engines to find your website." The keywords associated with your website are found through keyword research. It's necessary to have relevant keywords and phrases in your article. Leaving them out can decrease your odds of appearing higher in the SERPs and your chances of being associated with that query.
Meta Description
A meta description is "a short synopsis of a website that displays in search, underneath the title of the corresponding page." A meta description is used to give readers a little snippet of information before clicking on the rest of the article. The quality of your meta description can make or break the number of target audience members who utilize your site.
Mobile-first Design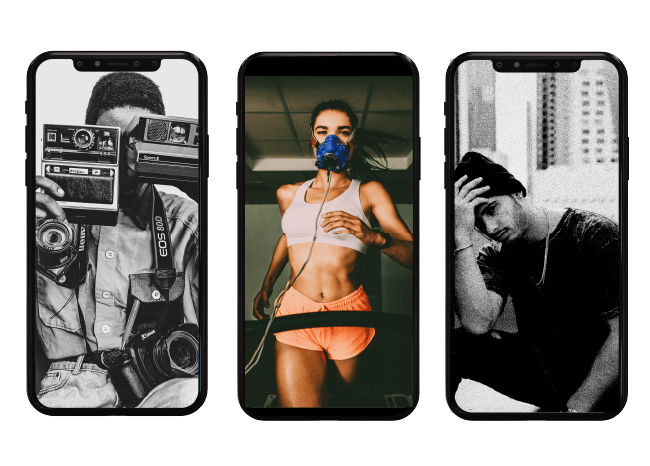 Creating a mobile-first design means "designing a website in a way that prioritizes mobile visitors and their experience with the site." It's no secret that society relies a lot upon mobile communication. Creating a mobile-friendly website for your nonprofit organization ensures people can contact you when they're on the go.
Multimedia
Multimedia is "communicative media that typically use more than one medium simultaneously." Incorporating images, text, and videos on a single page is a great example of the use of multimedia for SEO.
Outbound or External Links
External links are "links that lead to pages on separate domains." Similar to internal links, external links include a hyperlink pointing back to another page, but this time, it's to an external site — not internal. Including a variety of external links to authoritative sources is another great way to boost the authority of your site.
Page Speed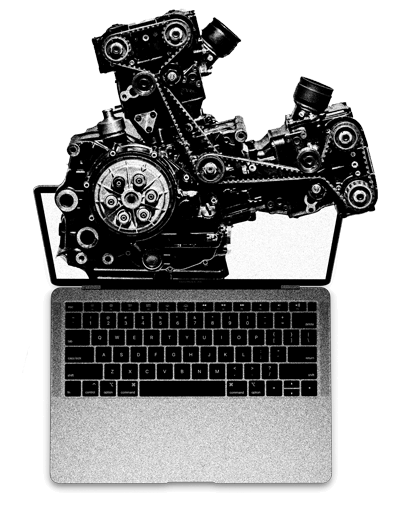 Also known as load speed, page speed "refers to the amount of time that a webpage on a site takes to load."
Schema
Schema is "data markup within HTML that helps search engine crawlers better understand a webpage."
Title Tag
A title tag is "the title that shows up when you look at a webpage on a [SERP]."
Uniform Resource Locator (URL)
A URL is "an address given to each specific website, images, CSS document, and any other type of file that can be found on the internet." Consider including the organization's name in the URL structure. This way users can see at all times what page they're interacting with.
There are many different factors that you must contend with while working on on-page SEO. However, these are the building blocks of the strategies you'll use to optimize your organization's site, so they're important to learn.
TECHNICAL SEO TERMS

As briefly mentioned above, technical SEO refers to the backend strategies (usually directly involved with your web development and site design) used to improve the overall performance of your site on different browsers and devices. From site speed to image size, colors, and graphic design to accessibility, technical SEO comprises all the things that power your site and make it useful for people.
There are a few technical SEO terms worth noting:
HTTP status/error codes
HTTPS status codes are "codes that are issued by the server in response to a user's request they made to the server." A common example of an error code is the "404 code" indicating that a page isn't found or is no longer available.
Robots.txt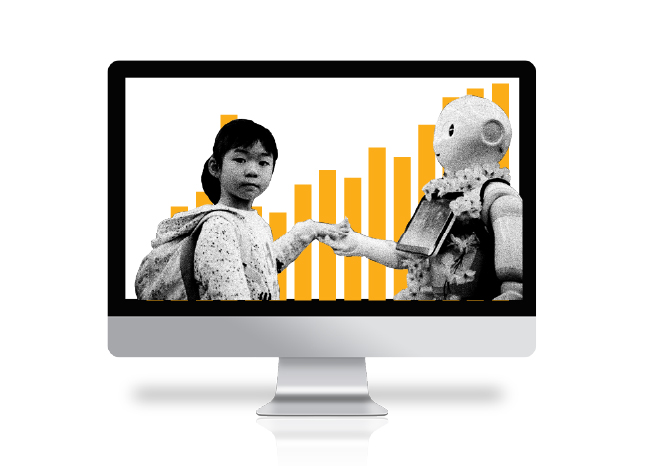 Robots.txt files are instructions in the code of your site that, while invisible to most visitors, provide essential information to browsers and bots like search engines.
Any term listed in the above on-page SEO section should also be considered when building your technical SEO knowledge. Because technical SEO is a part of any on-page SEO strategy, the corresponding terms associated with them are often the same.
UNDERSTANDING LOCAL SEO

Local SEO is a strategy designed to improve a company's visibility on local SERPs. Local SEO is most important for organizations with a physical location (or multiple locations) where people need to visit in person, either to avail themselves of services or to volunteer their time and labor.
Local SEO starts with clearly and consistently publishing information about your organization's location. NAP — which stands for Name, Address, and Phone number — is usually the starting point for this. Place this information prominently on your website and clearly label it. Other websites called directories, which act sort of like a digital phonebook for the web, will also end up listing this information.
You will need to create and manage a Google My Business listing for your organization. Sites like Yelp or Angi do this for restaurants or contractors, but directories exist for all kinds of businesses, including nonprofits. You will want to keep an eye on them, create or claim ownership of your listings, and make sure they are accurate and consistent. Familiarize yourself with the various directories and donor-pairing websites local to your area and niche to gain a better understanding of what charities people are volunteering for and donating to. Additionally, reaching out to members of the community helps build professional connections that can be used in your nonprofit link building strategy later on.
COUNTER-PRODUCTIVE
SEO STRATEGIES TO AVOID

In addition to familiarizing yourself with what you should do, it's just as important to learn about what you shouldn't do in SEO.
Some of the most counterproductive tactics fall under the larger umbrella of black hat SEO. This refers to "a set of illegal or unethical practices that an individual or group of individuals employ in the attempt to improve search engine results for a website or group of websites."
Occasionally, content creators willingly implement black hat practices to game the system and earn quick (but often fleeting) wins. However, not everyone who practices these frowned-upon techniques does so willingly. It's all too easy to leverage black hat strategies without even realizing it and end up hurting your chances of successfully ranking.
Listed below are black hat SEO strategies to avoid using on your website.
CLICKBAIT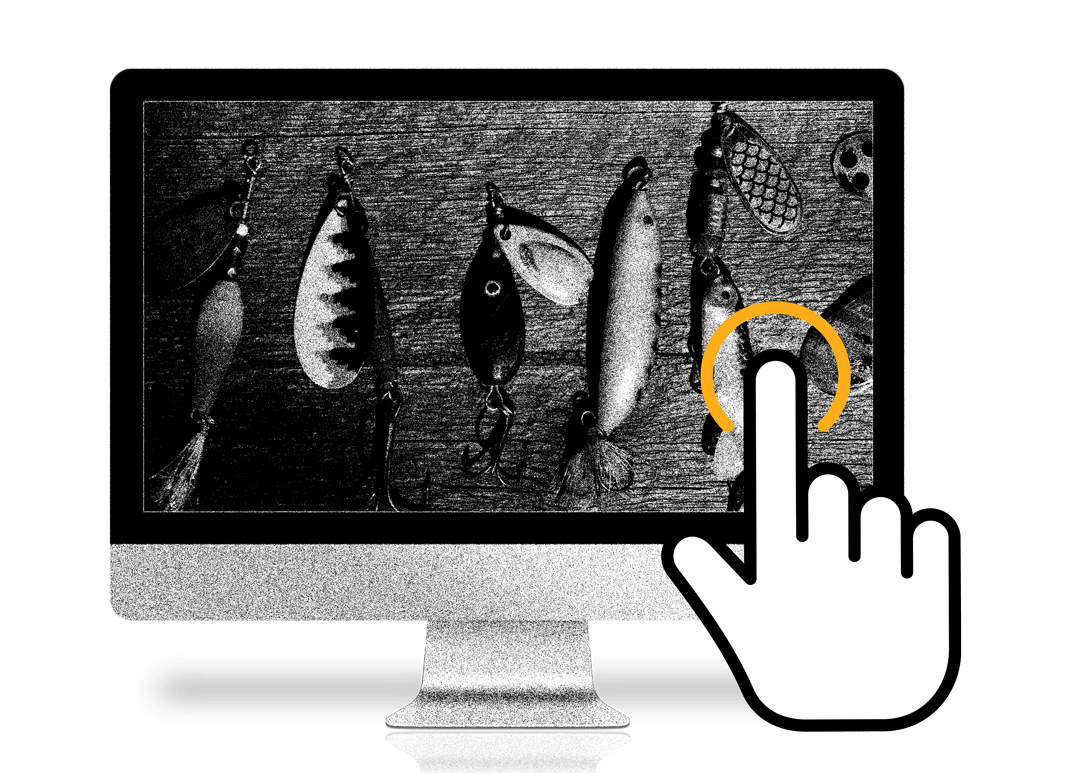 Semrush defines clickbait as, "misleading or sensationalist content created with the sole purpose of earning page views on a website." It doesn't matter if you purposefully or unintentionally create clickbait — either way, it harms your audience.
Developing content with a title that promises one thing, but delivers something entirely different, can deter your target audience from viewing you as an authoritative source. To put it simply, clickbait titles damage a site's E-A-T and you should avoid using them. Using clickbait titles can also negatively impact your digital PR, bounce rates, and backlink profile.
It's possible to create a capturing title without misleading your audience. You can steer clear of any confusion as long as you understand the importance of an effective title and providing readers with the information they're seeking.
CLOAKING
Cloaking in SEO refers to "the practice of presenting different content or URLs to human users and search engines." One example of cloaking is structuring the URL in a way that makes users believe they're visiting one site, but are shown different results than what they were expecting.
Not only is cloaking bad for SEO, but it's also considered a violation of Google's Webmaster Guidelines. You should avoid any kind of strategy that violates these guidelines, as it could ultimately do long-term damage to your site and brand.
DUPLICATE CONTENT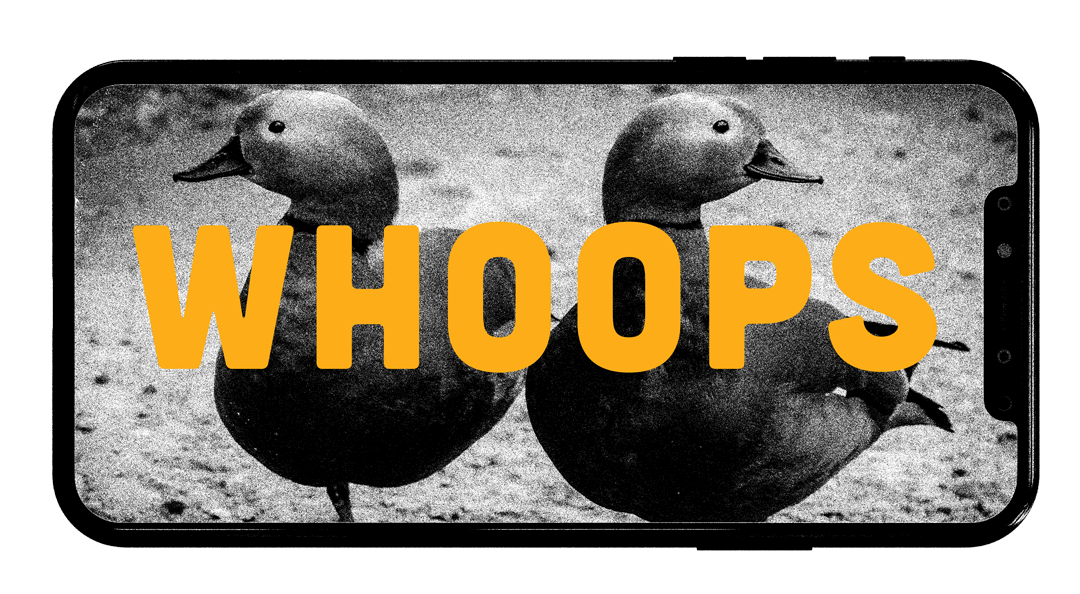 Duplicate content is "content (usually text) on one site that identically matches the content on another site or page." Duplicate content is viewed as bad practice because it presents a slew of issues for search engines, readers, and site owners.
Even when done unintentionally, publishing or keeping duplicate content on your website diminishes the value of each piece. Additionally, duplicate content on a single site creates an internal conflict with search engines and essentially puts you in competition with yourself. Search engines will struggle to determine which page best satisfies a searcher's query.
CONTENT SPINNING
Content spinning, or article spinning, is "a technique to generate seemingly original content from old content by replacing words or phrases with synonyms." This tactic is used by some writers who know to avoid duplicate content, yet wish to avoid putting the effort into creating unique content.
This still constitutes duplicate content. Just because you rewrite an article with different synonyms than the last one doesn't mean it's not duplicated. You're still attempting to rank for the same topic, multiple times. The spun content is also typically nonsensical and difficult to read, providing little value to human readers.
KEYWORD STUFFING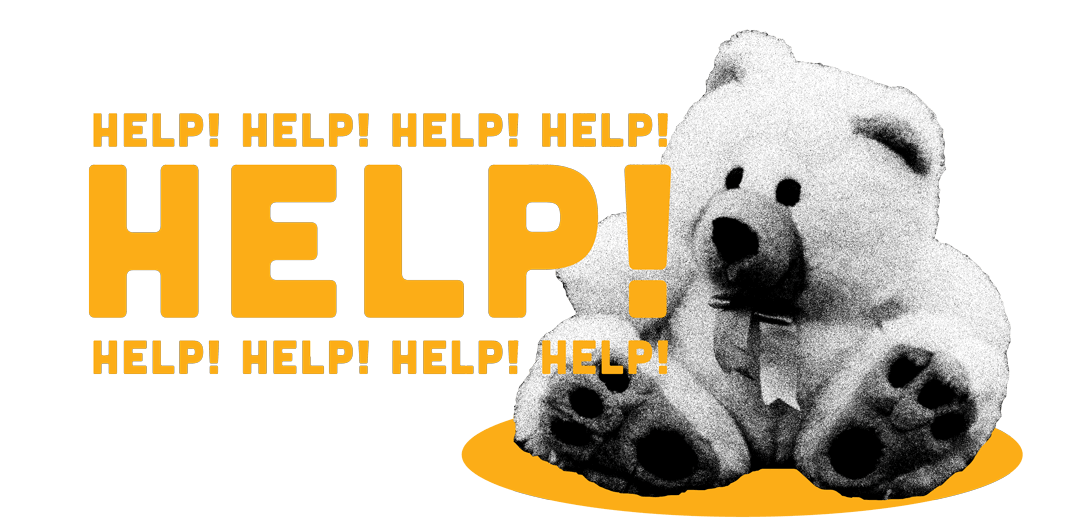 Keyword stuffing is "the unnecessary repetition of keywords and phrases that site owners use in an attempt to boost their search rankings for said keywords." This black hat technique is often used to manipulate bots and readers alike into believing that the article should rank for whatever word or phrase they're overusing.
You should avoid repeating the same word over and over not only for the sake of your site's SEO but also for the sake of your readers. Keyword stuffing results in unnatural content that doesn't answer questions or provide value to readers. In other words, it results in content that doesn't deserve to rank in the SERPs.
LINK EXCHANGES
As explained by the Search Engine Journal in an article on reciprocal links, "a link exchange occurs when an agreement is made between two brands to trade links to boost SEO and site authority by essentially saying 'you link to me, and I'll link to you.'" Making this agreement may seem harmless, but for your website's SEO, it's everything but. If the goal is to acquire more organic rankings, then you must refrain from participating in link exchanges.
Links should be earned, not passively expected or unethically acquired — especially high-quality, relevant, and valuable links. Publishing linkable content is one way to earn quality backlinks without sneaking around asking for link handouts. You may consider reaching out to professional link builders if earning legitimate backlinks isn't your forte.
LINK SPAM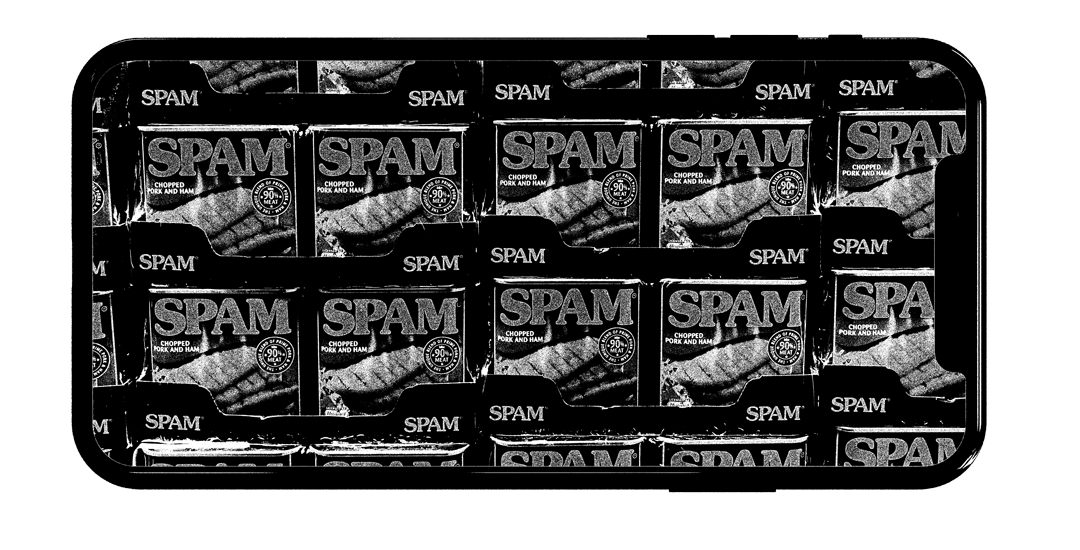 Link spam refers to "backlinks that are placed on pages and websites regardless of context or user experience, as an attempt to boost search rankings." Link spam is based on the idea that backlinks are good for SEO, so if you have more links pointing to your site, you'll automatically rank better in the SERPs.
However, incorporating spammy links into your content will not increase your traffic. In actuality, these links provide no additional value to users and, therefore, will provide no additional SEO boost. Overall, link quality is far more important than link quality.
Investing in SEO services is ideal for those who are unable to curate content or work on link building themselves. However, the more services you utilize, the more it may cost. You should also take the time to find a good SEO agency to partner with. The right partner will understand the unique position you're in as a nonprofit and can help determine what SEO activities you can handle yourself and what activities they can assist you with.
COST-EFFECTIVE STRATEGIES
FOR NONPROFIT SEO

Implementing SEO best practices is an ideal way for nonprofits to generate more organic traffic. However, it's important to focus on doing SEO the right way, as this will help you gain and sustain your rankings in the SERPs. You may have to invest some resources upfront, but the long-term value of that investment is far more likely to pay off than rushed black hat tactics.
Luckily, there are a few things you can do to take advantage of all that SEO has to offer your organization without breaking the bank.
CONDUCT YOUR OWN KEYWORD RESEARCH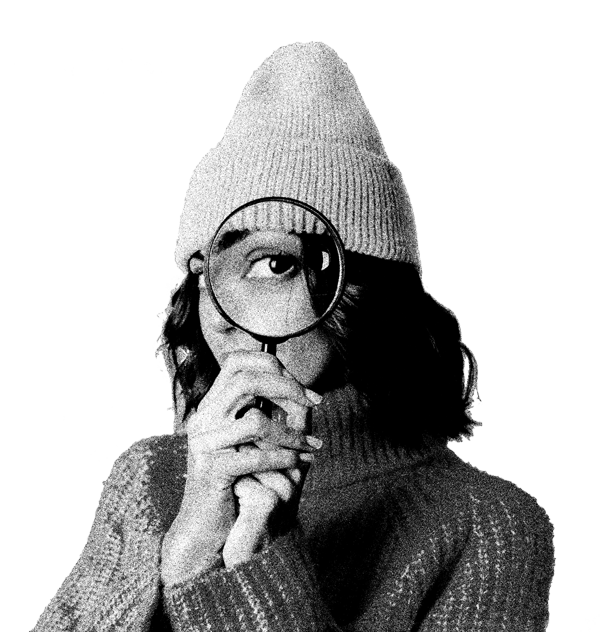 It's important to create content that users can find. This is when conducting thorough keyword research comes in handy. Keyword research helps you discover the terms people use in search, and optimizing your content to reflect those terms can, in turn, help people discover your content.
Conducting keyword research can also help to:
Improve the topic ideation process for content creation;
Satisfy on-page SEO best practices;
Hone in on direct competitors and their SEO strategies.
Performing an audit on your site can help you gauge what keywords and phrases you're already ranking for and what words you're not, but want to be.
SELF-AUDIT YOUR WEBSITE
To audit your website means to assess and identify areas of opportunity to expand on or remove irrelevant content, intending to improve your site's SEO. The purpose of a site audit is to ensure your technical SEO is sound and your website is functional.
Auditing is an unpredictable task that can take anywhere from a few minutes to a few hours to complete, depending on the amount of existing content on your site. Keeping a copy of a technical SEO audit roadmap handy can help you stay on track with your auditing process. While self-auditing is always an option, some opt for a professional SEO audit to ensure the job is done thoroughly and properly.
CREATE HIGH-QUALITY CONTENT
Part of content topic ideation is determining what type of content your target audience wants to see. In this case, every nonprofit organization should have at least three web pages: one ideal for volunteers, one for donors, and the homepage. You can begin topic ideation for additional content once you've identified your target audience and conducted keyword research.
Remember, you're creating content for your target audience, not yourself. You and your readers may have different ideas of what high-quality content is. However, it's crucial to prioritize them in your content, even if your opinion differs.
Not only does your content have to be of high quality, but it must be worthy of earning links, too. Articles created to earn backlinks are referred to as linkable assets.
Linkable assets are broader in content in comparison to keyword-focused articles. Broad content is more appealing to host sites because it can reach a bigger audience. Your request for backlinks may get denied if the site owner feels your content is too niche or too irrelevant to include on their domain.
INQUIRE ABOUT GUEST POSTING OPPORTUNITIES
As defined above, guest posting is the process of submitting blogs on behalf of your organization on another website that's not your own. Inquiring about a guest post can be awkward and challenging, but your brand can gain a lot from successful guest posting.
Here are a few guest posting do's and don'ts to consider before pitching your ideas to other sites:
Do be direct with your intent.
Don't send long-winded messages.
Do a little research on the company you're considering messaging beforehand to ensure they align with your mission's values.
Don't reach out to any and every site just because — only reach out to relevant sites.
Don't forget that although it may not seem worth it at the moment, overcoming the hesitation of guest posting is necessary to earn links, which are a vital part of any successful SEO strategy.
UTILIZE SOCIAL MEDIA MARKETING TO THE FULLEST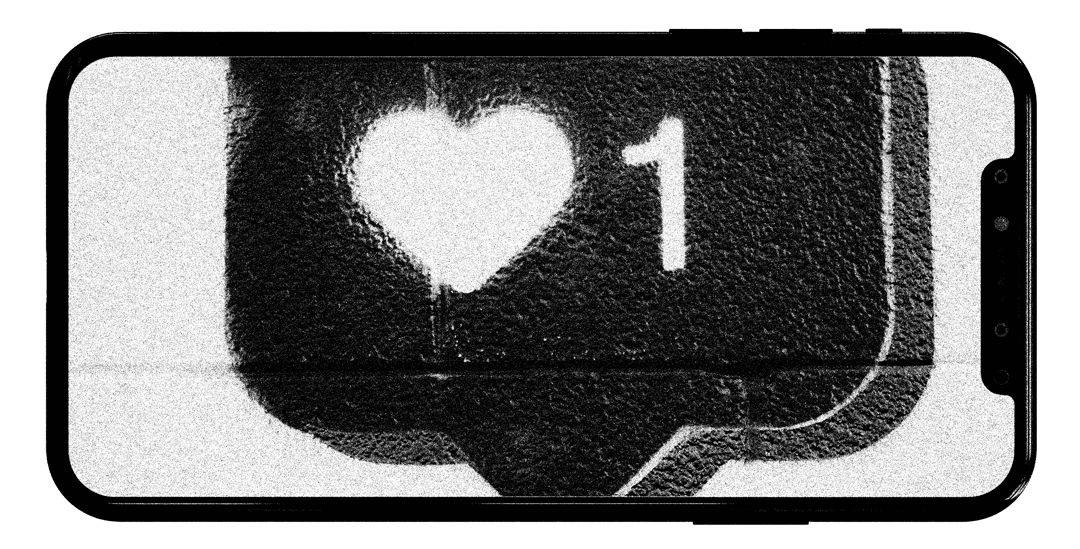 Social media marketing doesn't directly impact your SEO, but it is a low-cost tool that can help you connect with your audience. You can even integrate it with your SEO strategies to maximize the benefits of both campaigns.
Creating social media accounts on a variety of platforms — like Facebook, Instagram, Twitter, and TikTok — for your nonprofit organization allows you to connect with community members in ways you weren't able to before. While some professionals are turned off by the idea of running a business social media account, others understand the value of these platforms.
It's important to remember that when you're logged in to a business social media account, you are now that entity. Instead, you're communicating on behalf of your organization. Similar to only publishing relevant content on your website, you should only post relevant content to your social media, too.
Followers tend to be drawn toward authenticity. Use your company's social media pages to be more relaxed, while still upholding your brand's identity. Don't be afraid to participate in the next dance trend or hashtag challenge on behalf of your nonprofit. If it aligns with your goals and values, then there's no harm in having a little fun with your posts.
Finally, keep in mind that the search landscape changes constantly. What works now won't always work in the future. Continually revisit your organization's SEO to ensure it's aligned with current best practices and that you're well-positioned to continually draw more people to your nonprofit.




LINKS.
CONTENT.
CONNECT.
MEET YOUR PARTNERSHIP DEVELOPMENT TEAM
You need relevant, reputable links and strategic, well-written content to grow your brand. We've got 12+ years of experience doing just that for our clients, and we're ready to help you.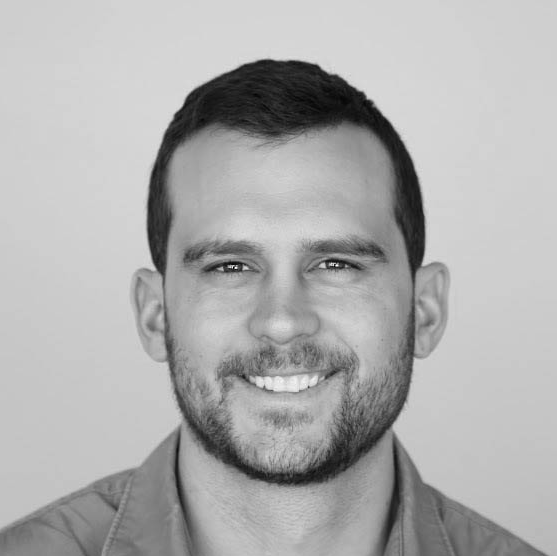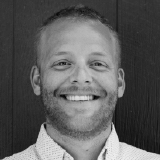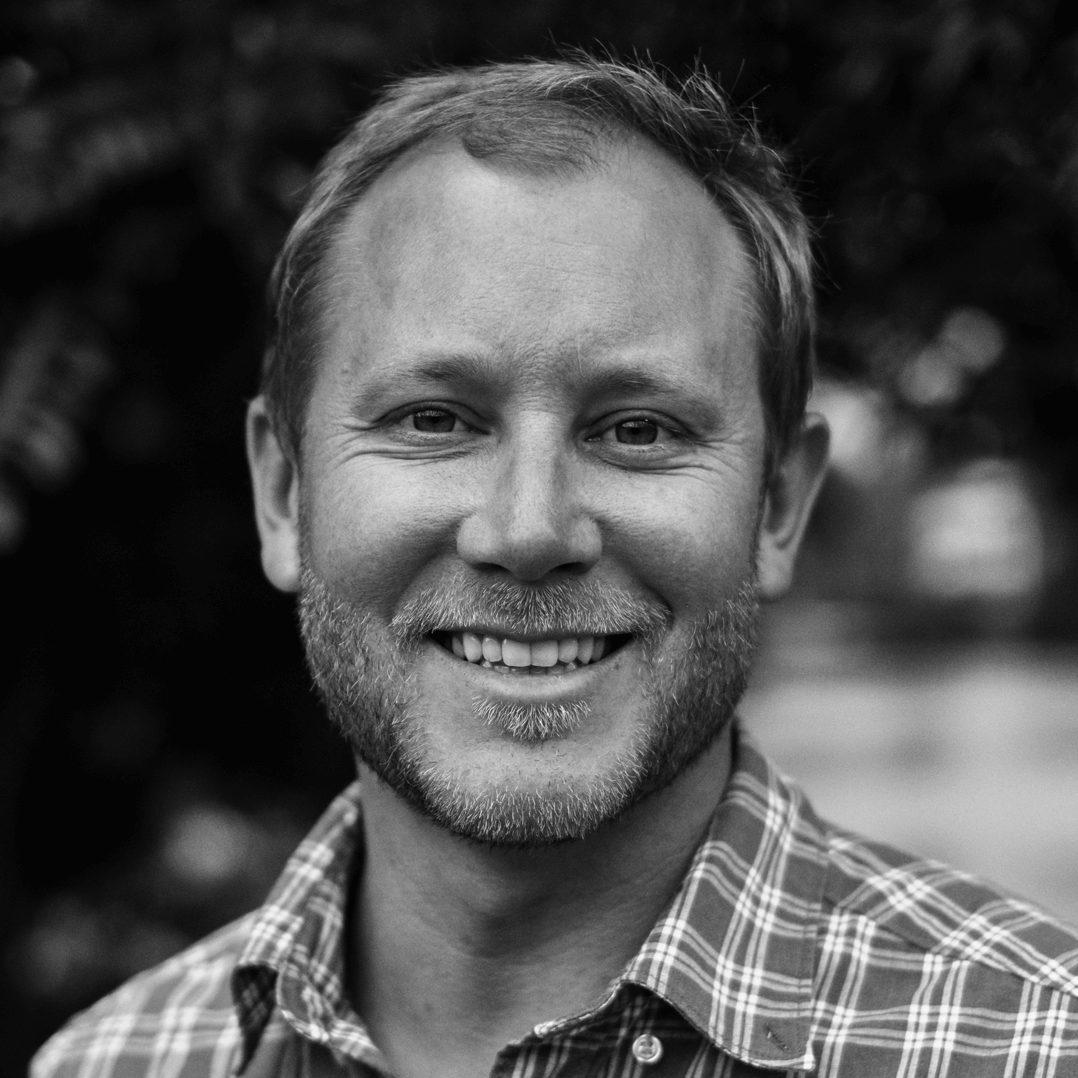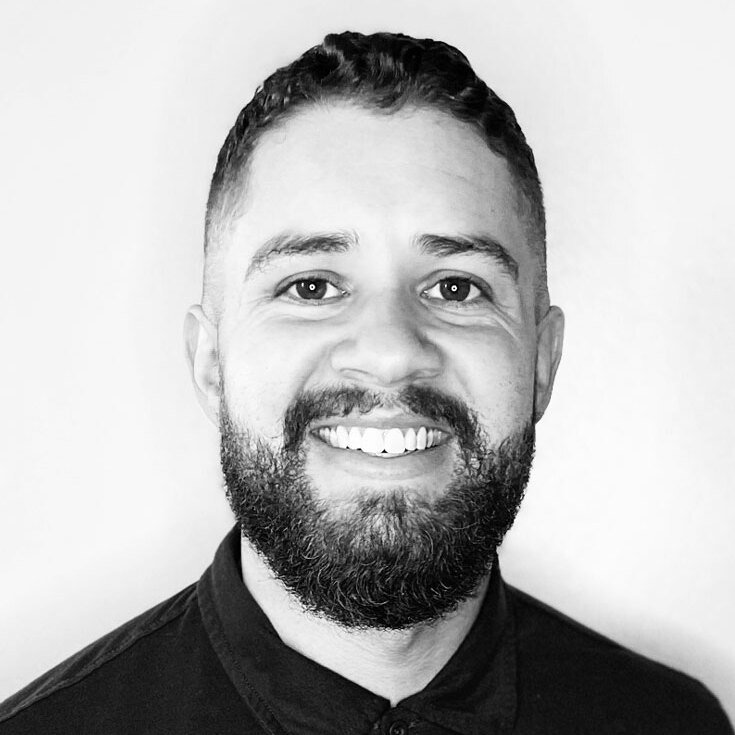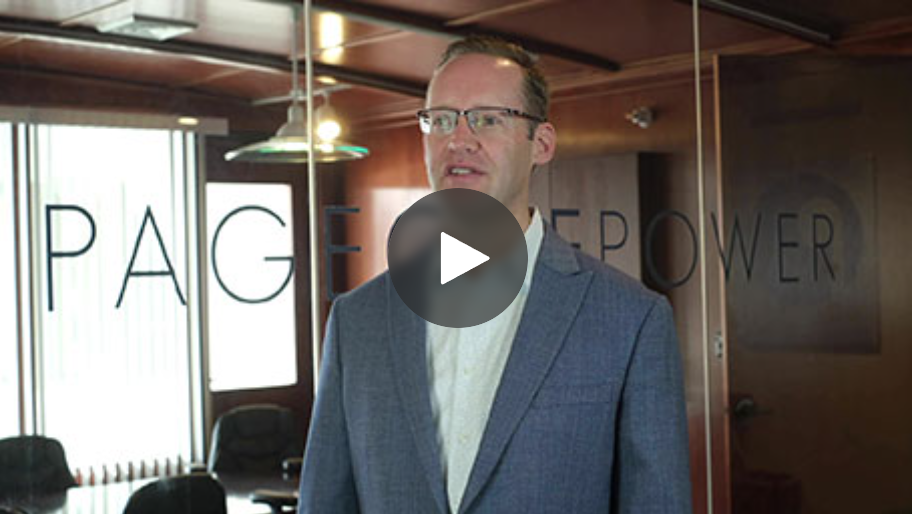 Page One Power has facilitated over 200 placements on authoritative online publishers so far. They have an impeccable account management and result. They're always ready to jump on a call to review their progress.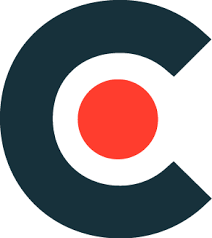 Claudia Cruz Escalante, Sr Outreach Manager - Clutch Review
In a sea of questionable and spammy link building providers, Page One Power is someone that you can trust and someone that will get you good results.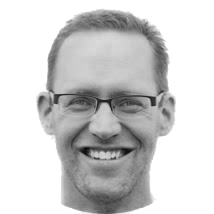 Scott Eggenberger - Google Review
Thanks to Page One Power's efforts, the client has seen an improvement in Google keyword pages and gained quality links. The team has conducted regular meetings to provide progress updates and quick responses. Their transparency and extensive research are notable in the partnership.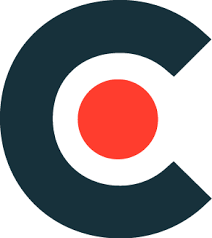 SEO Manager, Technology Company - Clutch Review
Coming from an agency background, I can really see exactly how a good agency would retain their clients for a long time...and of course the opposite way around. The work is good, the numbers are good. They stand behind whatever they say, and the way they conduct their business is very professional.

Alex Milosh

, SEO Manager, Atera
I have used Page One Power for many years to build high quality links for multiple web properties. They take great care of their customers and I couldn't ask for a better partner. I highly recommend.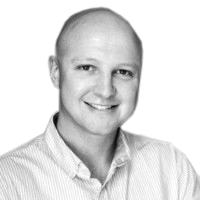 Rand LeMarinel - Google Review
I've always found the team to be both responsive and quick to do whatever it takes to make a campaign successful. I've worked with many SEO agencies over the years but Page One Power has been the most professional and easy to deal with by far.