PAGE ONE POWER
As a fully remote link building company headquartered in Boise, Idaho, we have been building links since 2010. Our agency specializes in manual link building to improve search traffic and search rankings. We secure our clients white hat links that drive meaningful, sustainable business results.
We work with a range of clients, from small businesses to Fortune 500 companies. After 13+ years of securing hundreds of thousands of backlinks for our clients, we know a thing or two about link building, and we've developed link building services based on that experience, designed to meet the unique needs of your business.
We'll handle the backlinks, you handle the extra traffic.
Why Partner With A Link Building Company?
White hat link building helps you earn links in a way that aligns with Google and other search engines' guidelines for links, following the rules set out by Google and helping your website rank in their search results.
Link building can be one of the most time-consuming search engine optimization tasks. Working with our U.S.-based link building company allows you to scale your link building strategies with confidence. We partner with you to provide sustainable link building that scales to your needs, no matter your industry or the size of your business. There are a variety of benefits working with our company:
QUALITY
We maintain the highest quality standards for our SEO link building methods to deliver valuable backlinks. Our team of writers, researchers and SEO strategists increase brand awareness among your target audience through manual outreach and original, high-quality content creation for sites relevant to your industry. You can trust us to deliver results that you can count on.
SCALE
Link building at scale is a specialized marketing function. We have built relationships and expertise across all industries to serve our client's needs, regardless of your niche. Years of experience developing link building techniques and driving results for our clients enables us to work as an extension of your team, building your backlink portfolio at scale.
SUSTAINABILITY
Consistently building links to your website requires time, resources, and focus, but it's essential to performing in a competitive search landscape. When you outsource link building to our company, you'll have the support of our full team behind your link building strategy to sustainably drive quality links to your site.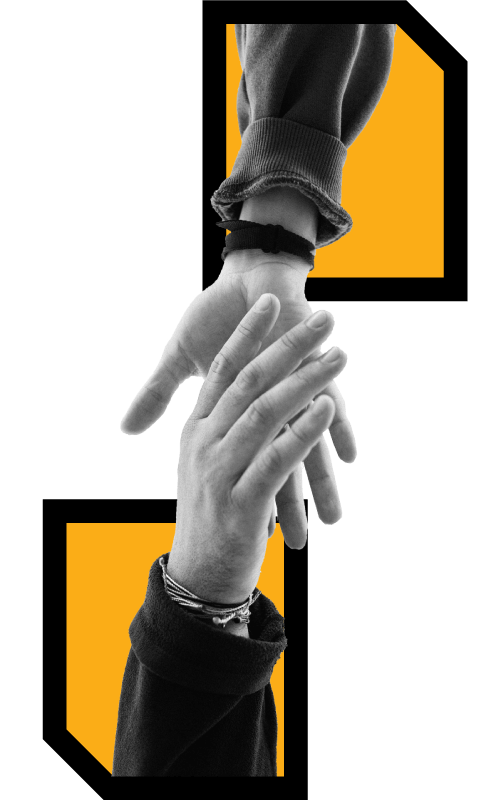 Link building improves your page and domain authority which influences the ranking of web pages and helps search engines find the pages on your website. Greater visibility in search results increases your brand's voice and enables you to reach your audience at critical stages of the customer journey.
High-quality links are a key factor in a website's rankings. Backlinks from high authority domains increase your website's authority and search rankings, and are necessary to get the edge in organic search. More quality domains linking to your website help more prospects discover what you have to offer.
Link building is the process of actively seeking out opportunities to earn valuable backlinks to your domain. Our link building services help you increase traffic, compete in search results, and grow your digital presence. We will develop a link building strategy based on your goals, using tactics that will drive results for your business.
Benefits of link building include:
Increased website traffic
Improved keyword rankings
Domain authority improvements
Authority and credibility in your field
Discoverability by search engines
More referral traffic and diversification of traffic sources
Opportunity for more customers and revenue growth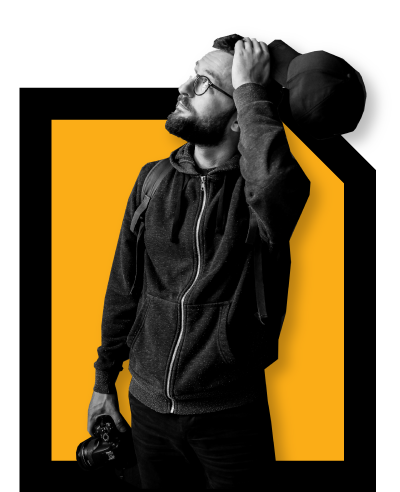 What Is A Quality Backlink?
A quality backlink is a link from an authoritative reputable website that is relevant to your industry. These links can increase relevant traffic, improve your credibility, and help you reach your target audience.
While there are many ways to build links, not all links are valuable to your website. Manipulative techniques can drive hundreds of low-quality backlinks to your site that don't drive search improvements, and can even result in penalties and decreased rankings.
Our white-hat link building services focus on organic outreach to high-authority, quality websites that are relevant to your business and industry. This manual approach ensures you'll always receive high-quality links from relevant websites that build your authority and drive results for your business.
We are dedicated to gaining links that our clients can be proud of through white-hat tactics. We prioritize your business goals, and the highest standard for link quality over quantity.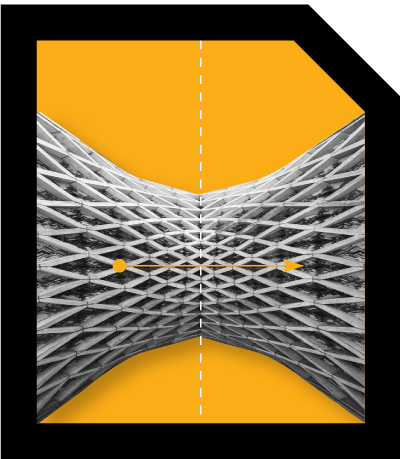 LINKS.
CONTENT.
CONNECT.
MEET YOUR PARTNERSHIP DEVELOPMENT TEAM
You need relevant, reputable links and strategic, well-written content to grow your brand. We've got 13+ years of experience doing just that for our clients, and we're ready to help you.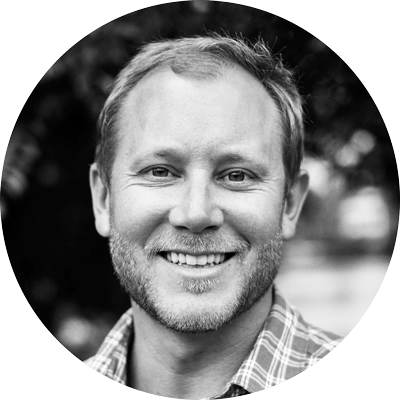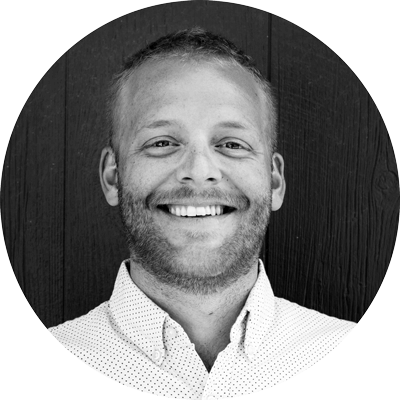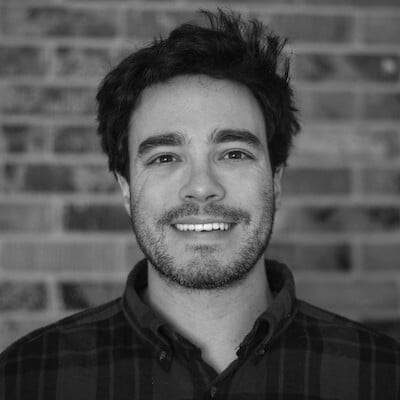 OUR LINK BUILDING STRATEGIES
GUEST POST
LINK BUILDING
A core component to most strategic campaigns that enables you to reach a wide, general web audience through article publications on industry-relevant websites. These articles will contain backlinks linking to assets on your website.
UNLINKED MENTION
LINK BUILDING
A technique that is a great way to leverage existing link opportunities where your brand is already being mentioned on the web. If you have an established brand presence in your niche, unlinked mention link building can help you rapidly build your backlink portfolio and brand equity.
RESOURCE
LINK BUILDING
The process of creating and promoting long-form content and on-site assets to resource pages. With this approach, we'll assess your site to identify linkable assets and create new on-site assets if needed. We'll then promote these assets through manual outreach to gain links from valuable resource pages.
BROKEN
LINK BUILDING
Is an approach that helps you build influential relationships with relevant publishers and earn share of voice in your industry. Broken link building earns referring backlinks to your site through editorial placements where publishers are linking to 404 webpages. We match these broken links to assets on your website to provide publishers with new credible resources, improving user experience.
OUTREACH
LINK BUILDING
This technique is for leveraging your existing backlink portfolio to build influential, relevant relationships with existing connections from publishers already linking to your site. If you already have a well-developed backlink portfolio, we can nurture your existing connections to earn more quality links to your domain and improve your search performance.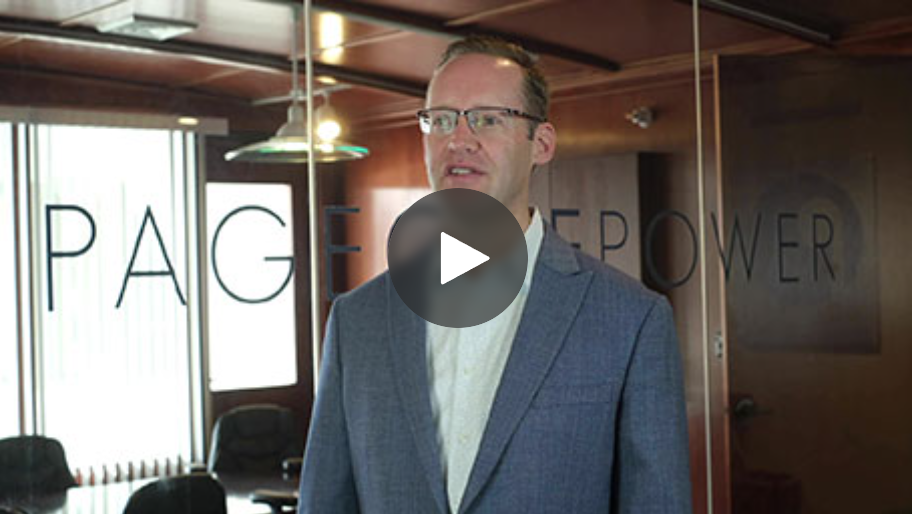 Page One Power has facilitated over 200 placements on authoritative online publishers so far. They have an impeccable account management and result. They're always ready to jump on a call to review their progress.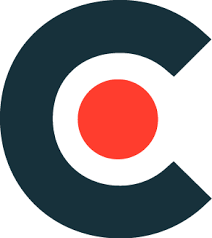 Claudia Cruz Escalante, Sr Outreach Manager - Clutch Review
In a sea of questionable and spammy link building providers, Page One Power is someone that you can trust and someone that will get you good results.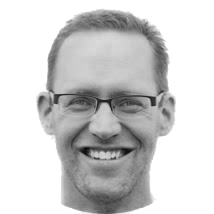 Scott Eggenberger - Google Review
Thanks to Page One Power's efforts, the client has seen an improvement in Google keyword pages and gained quality links. The team has conducted regular meetings to provide progress updates and quick responses. Their transparency and extensive research are notable in the partnership.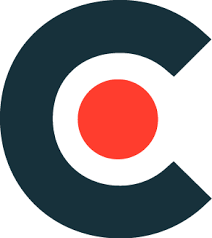 SEO Manager, Technology Company - Clutch Review
Coming from an agency background, I can really see exactly how a good agency would retain their clients for a long time...and of course the opposite way around. The work is good, the numbers are good. They stand behind whatever they say, and the way they conduct their business is very professional.

Alex Milosh

, SEO Manager, Atera
I have used Page One Power for many years to build high quality links for multiple web properties. They take great care of their customers and I couldn't ask for a better partner. I highly recommend.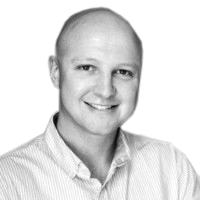 Rand LeMarinel - Google Review
I've always found the team to be both responsive and quick to do whatever it takes to make a campaign successful. I've worked with many SEO agencies over the years but Page One Power has been the most professional and easy to deal with by far.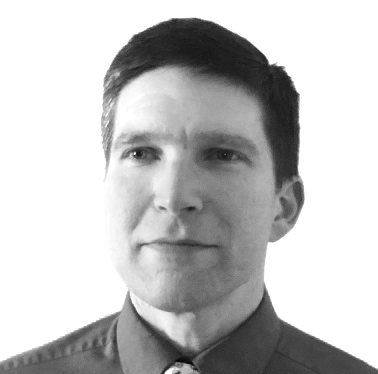 OUR SEO LINK BUILDING SERVICES
We offer an array of flexible link building packages and services that focus on growing rankings, improving traffic, and establishing brand credibility.
GUEST POSTING LINK BUILDING SERVICES
Guest posting is a content-focused link building technique that secures high-quality backlinks to your website from relevant sites through editorial placements. In addition to off-page SEO benefits, guest posting also builds your expertise, authority and trustworthiness as a brand.
We take a fully manual approach to guest post link building, building editorial connections through custom outreach strategies and original content written by our U.S. based team.
Guest posting can be leveraged for businesses across a wide range of industries, from SMBs (small to medium-sized businesses) to large brands. Clients who have existing informational content on their websites and those investing in an informational content strategy are well-suited for guest post link building.
UNLINKED MENTION
LINK BUILDING SERVICES
Unlinked mention link building involves outreach to publishers who are already referencing your brand, but haven't provided a backlink to your site. Linked brand mentions contribute to your brand credibility and authority, and contextual links drive search improvements and increases in domain authority.
Our SEO Research team identifies unlinked mention opportunities by reviewing your brand mentions across the web and conducting manual, personalized outreach to publishers to secure referring links to your domain. Unlinked mention link building is often best leveraged for clients with large, established brands who already have many references across the web.
CUSTOM LINK BUILDING CAMPAIGNS
Custom link building campaigns are a mix of services uniquely identified to drive results for your business. Each link building campaign includes link building techniques tailored to your business and designed to support your goals. With our custom backlink campaigns, you'll receive the full support of a project manager and regular personalized reports focused on your KPIs.
Our customized link building campaigns are a great fit for clients of all sizes, as they ensure you'll receive the correct combination of link building strategies that will drive the fastest and greatest results for your business.
RESOURCE
LINK BUILDING SERVICES
Resource link building strategies leverage linkable assets on your site to earn links from high-quality resource pages. If your domain needs linkable assets, we can develop valuable assets for your site that will earn links and build brand authority.
Our SEO strategists analyze your site to identify linkable pages and new resource opportunities, if asset development is needed. We then promote these assets to relevant resource pages to earn links to your domain.
We have developed over 6,100+ on-site assets for our clients. Our approach will prioritize building your brand credibility through educational linkable assets and resource page links.
BROKEN
LINK BUILDING SERVICES
Broken link building earns links for your site through outreach to replace broken links to 404 pages with a working link to your target web page.
Our team searches the web to identify websites relevant to your business with broken links. We repurpose your existing content to provide publishers with new resources that match the broken links.
Broken link building increases brand authority and builds your credibility across the web. Broken link building can be leveraged for many clients, and opportunity to use this technique is highest for clients with many linkable assets on their sites.
WHITE LABEL LINK BUILDING SERVICES
White label link building enables agencies to seamlessly integrate our services into their client strategies. We can work with other agency service providers to develop link building strategies as part of broader client SEO programs. This allows us to serve scaled link building that drives results for clients. We will never use black hat practices. All the backlinks that you earn through us are placed naturally so that they confer the most ranking authority over the longest period of time.
Link building is time-consuming, but it remains essential to SEO success. We offer affordable, streamlined options that fit seamlessly alongside your client work. Put our expertise—and special agency prices—to work for your clients to help them (and you) grow.
EDITORIAL UPDATE OUTREACH SERVICES
Editorial update outreach helps you gain links within existing articles on third-party publishers' sites. Using this approach, we reach out to publishers and offer to add contextual backlinks to their existing content to earn links to your website. Our manual, white hat approach to editorial outreach ensures you receive relevant, high-quality backlinks.
This link building technique is applicable to a wide range of clients' websites, as we look for opportunities to link to your site based on your industry, products, and linkable content.
OUTREACH MANAGEMENT SERVICES
Your backlink profile is a valuable resource that can be nurtured to help you build more quality links for your website. Our team of SEO strategists analyzes your referring domains to identify valuable linking websites, then conducts personalized, manual outreach to influencers in your industry, bloggers, website managers, publishers, media, and journalists to build influential relationships that support your digital presence and online performance. These connections accelerate exposure to your target market through valuable brand placements on relevant, authoritative websites.
We recommend outreach management services to both SMBs (small to medium-sized businesses) and large brands looking to grow their online presence and leverage existing
TECHNICAL SEO AUDIT SERVICES
A technical SEO audit is a health checkup on your website. During an audit, we make sure that your site is performing at its full potential so you get the most value out of the links that we build for you. All the links in the world won't make a difference without clean on-page and technical SEO.
We can help ensure your site isn't being held back by any critical technical issues before you pursue links. Our technical SEO audits are manually crafted for organic search ranking improvements, helping you prioritize the most important site updates. We recommend auditing your site's optimization at least annually.
BACKLINK AUDIT
SERVICES
Backlink auditing services help you identify risky backlinks in your backlink portfolio that can harm website performance. We offer backlink auditing services as part of our holistic approach to website analysis and optimization, ensuring you have the greatest opportunity to compete in search results.
Our team reviews your complete backlink portfolio to identify both valuable and dangerous links. We then provide a report of our findings and suggestions for webmasters, including a disavow list file for webmasters to upload to Google Search Console.
If it has been longer than a year since you reviewed your backlink profile, we recommend a backlink audit before beginning any link building.
LINK BUILDING
PACKAGES
Our link building packages are custom campaigns tailored to our clients SEO needs and designed to achieve results. Every website is different; we analyze your website and competitors' websites to create a custom campaign strategy to reach your goals. Then we use that strategy to build a full-blown, custom link building package.
Achieving real world results is about more than how many backlinks are in a website's link profile. Other factors such as the niche, vertical, and competition come into play when dealing with on-page optimization and quality of content. We analyze all those factors to ensure your website has the best chance for success.
LINK BUILDING SERVICES PRICING
Our link building service plans are customized to your business, and pricing is dependent on the unique service mix that's needed to achieve your goals. We take an approach to strategy development that prioritizes the most impactful services, enabling us to achieve results while adjusting our approach to your budget. The level of investment appropriate for your business is dependent on your industry, competitors, and goals.
Our services include the support of a project manager who provides you with a strategic approach, regular reporting, and in-depth transparency into our process. Our U.S.-based team takes a fully hands-on approach to every step of the link building process, which guarantees the best results and highest-quality links. Investing in white-hat, manual backlink building ensures you're not at risk of exposing your site to manipulative tactics used by budget SEO service providers.
The quality of the results you achieve will reflect the quality of the link building agency you work with. We are dedicated to delivering the best quality links to our clients, which is only achievable through a white-hat approach.
To receive an estimate, contact us today to schedule a call with an SEO Consultant.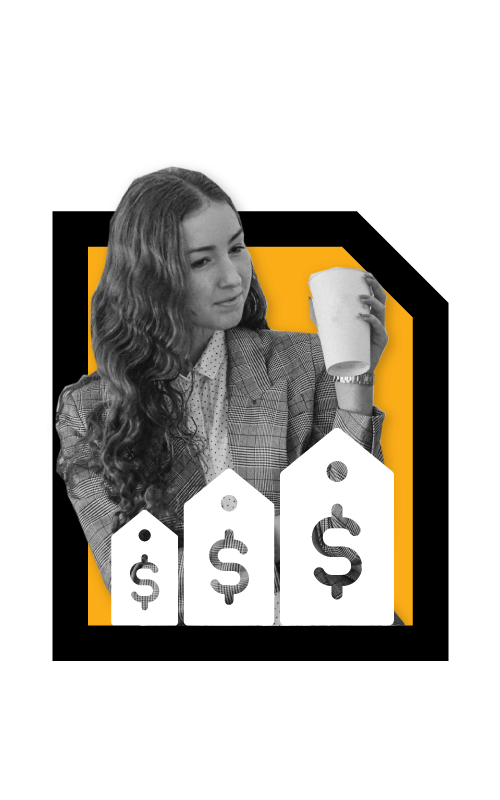 OUR LINK BUILDING PROCESS
01
STEP
ONE
Meet with your SEO Consultant for a 15-minute discovery call to discuss your search and backlink goals.
02
STEP
TWO
We'll analyze your website performance and backlink portfolio.
03
STEP
THREE
Our strategists will identify a backlink strategy designed to drive results for your business.
04
STEP
FOUR
We'll share our custom proposal, outlining our approach and recommended services.
05
STEP
FIVE
After you sign a contract, you'll be partnered with your project manager and meet for a kickoff call where we'll walk through how we'll execute your link building campaign.
06
STEP
SIX
Our SEO strategists will identify linkable content on your site, or work with you to create backlink-worthy assets.
07
STEP
SEVEN
We'll identify relevant, high-quality sites in your industry.
08
STEP
EIGHT
Our team will begin manual outreach to secure backlinks to your site.
09
STEP
NINE
You'll receive ongoing reporting throughout your campaign, including monthly reports highlighting the information and data important to you.
10
STEP
TEN
We'll review your campaign on a quarterly basis and adjust strategy as necessary to ensure you're seeing results that contribute to your goals.
REPORTING MEASUREMENT AND PERFORMANCE ANALYSIS
We provide full transparency and consistent communication throughout all our campaigns. We know successful partnerships are built on trust and accountability, and our approach prioritizes regular insights into performance analysis.
When you are paired with a project manager, you'll agree on a regular meeting cadence that works for you. We recommend beginning with biweekly calls to discuss campaign progress and results, but will work with you to adjust this schedule to your needs and availability.
We'll provide monthly reports to share performance metrics that are important to you, tailoring reporting to your goals and KPIs. Each quarter, we'll review your campaign and pivot strategy as necessary to ensure we're driving the best results we can for your website.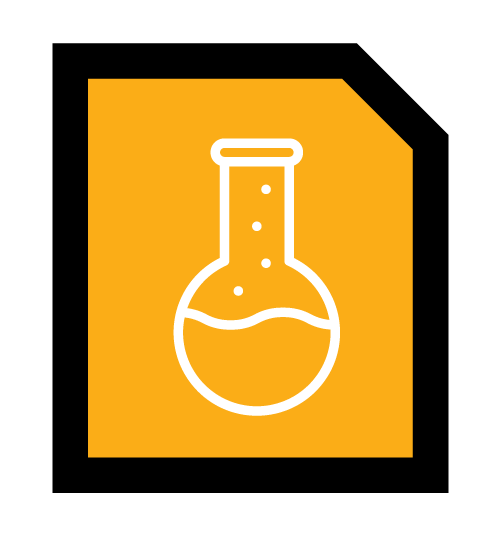 LINK BUILDING SERVICES FAQs
A.
Link building services are an SEO strategy used to seek opportunities to earn valuable inbound links to your website from high-authority domains. Backlinks are an important ranking factor that helps search engines determine trustworthy and authoritative websites. Therefore, this strategy may help improve your search engine rankings and performance.
Link builders find sites relevant to your target audience and create relationships with the site editor to place links on pages that point back to your site. Link building tactics include outreach, guest posting, and broken link building.
A.
Yes.
Backlinks remain an important Google ranking factor and are the foundation of Google's original PageRank algorithm. Links tie relevant websites together, creating easy-to-follow pathways for users to gain information. However, Google focuses on the quality of backlinks instead of the quantity and penalizes black hat tactics. Now, backlinks must be high-quality, relevant, and organic in nature. Focusing on quality backlinks allows Google to serve the most relevant information possible to its users.
A.
Yes.
Link building is still considered an important ranking factor. Google uses links from one site to another as "votes of confidence" to determine authoritative and trustworthy websites. However, many people used manipulative tactics to gain links. Over time, Google created guidelines for link building and cracked down on black hat tactics. Today, backlinks must be organic, authoritative, and relevant to each site. Since link building remains one of the most effective SEO strategies, investing in white hat link building campaigns can help your site rank and perform better in the SERPs.
A.
White hat backlinks are links obtained by the standards of Google's guidelines. These links focus on long-term, sustainable results rather than quick results. Additionally, white hat links add value to your site and the site you obtained the links from, enhancing the user experience by matching search intent.
A.
The goal of an SEO link building package is to obtain high-quality backlinks that point toward a website in the hopes of increasing rankings, improving traffic, and establishing the brand's credibility.
A.
A link building agency helps websites acquire backlinks through link building and search engine optimization (SEO) best practices. These backlinks point people from one website to another and act as votes of confidence, telling search engines that your site is authoritative and deserving of being ranked in the search results.
Link building agencies use tactics such as guest posting, creating cornerstone content, and broken link building to attract and create quality backlinks to improve rankings. A thorough link building agency focuses on finding sites that are relevant to your industry and establishing professional relationships with the site editor to produce organic backlinks.
A.
A link building agency provides professional link building services. These services involve acquiring backlinks from other websites pointing to your website, to boost your site's visibility in organic search.