PAID SEO KEYWORD TOOLS.
If you really want to invest in thorough keyword research — and you must, to be successful in search — you should purchase one of the numerous paid keyword tools.
Moz Keyword Explorer

https://moz.com/explorer
Keyword Explorer is part of Moz's suite of SEO tools, and the tool offers a variety of ways to analyze SEO keywords. You can search by keyword, domain, subdomain, or page.
Keyword explorer provides a wealth of information, including: monthly search volume, keyword difficulty, organic CTR, and keyword priority (based on all other metrics). Keyword Explorer even lets you assign your own score for each keyword. You can create custom keyword lists within Keyword Explorer and they are exportable via CSV.
The "keyword priority" function of the tool can be especially helpful as it can save you time manually by pointing out which keywords have potential for the most impact. Starting with these high-potential keywords can be powerful as you'll be able to show results quicker, proving efficacy of your keyword research, and obtaining buy-in from important stakeholders.
To learn more about Moz's Keyword Explorer, check out these resources:
Ahrefs Keywords Explorer

https://ahrefs.com/keywords-explorer
Ahrefs offers a helpful tool for keyword research called Keywords Explorer. Their tool lets you enter up to 10 seed keywords to generate thousands of related keyword ideas. The tool also provides important keyword metrics like search volume, difficulty, and traffic potential.
Keywords Explorer also offers advanced metrics such as return rate, clicks per search, and the percentage of paid clicks.
Perhaps most valuable is the fact you can conduct competitor keyword research in Ahrefs, which will help you better understand how your competition is succeeding in search. You can also review which keywords you already rank for en masse, which will help you better understand your own site.
Since Ahrefs also offers comprehensive link data, it is a strong candidate if your budget only allows for one tool.
Read these resources to learn more about Ahrefs' Keywords Explorer:
SEMrush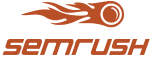 https://semrush.com/features/keyword-research/
SEMrush includes a wide-ranging tool set along with keyword research. SEMrush's keyword tool will measure keyword difficulty and let you compare keywords on a domain vs. domain basis. You can visualize this data into charts for deeper comparison.
SEMrush' Keyword Magic Tool generates related keywords, and allows you to group, prioritize, and export top keywords.
SEMrush is particularly useful for competitive keyword research. Within the 'Organic Research' tab of SEMrush, you can find where your competitors are ranking and uncover which keywords are driving the most traffic to their sites. This is invaluable information as you can learn exactly which keywords are attracting the attention of your competitors' audience (also known as your audience).
To learn more about all the valuable ways you can leverage SEMrush's data, check out these resources:
In order to make good, strategic decisions about keyword research, you'll likely need one of these paid tools. You need to understand how your competitors are winning in search, how often your audience searches for certain keywords, which pages are ranking for various keyword themes, and the ability to categorize your keywords. All of this research becomes much, much easier if you have a quality keyword research tool.