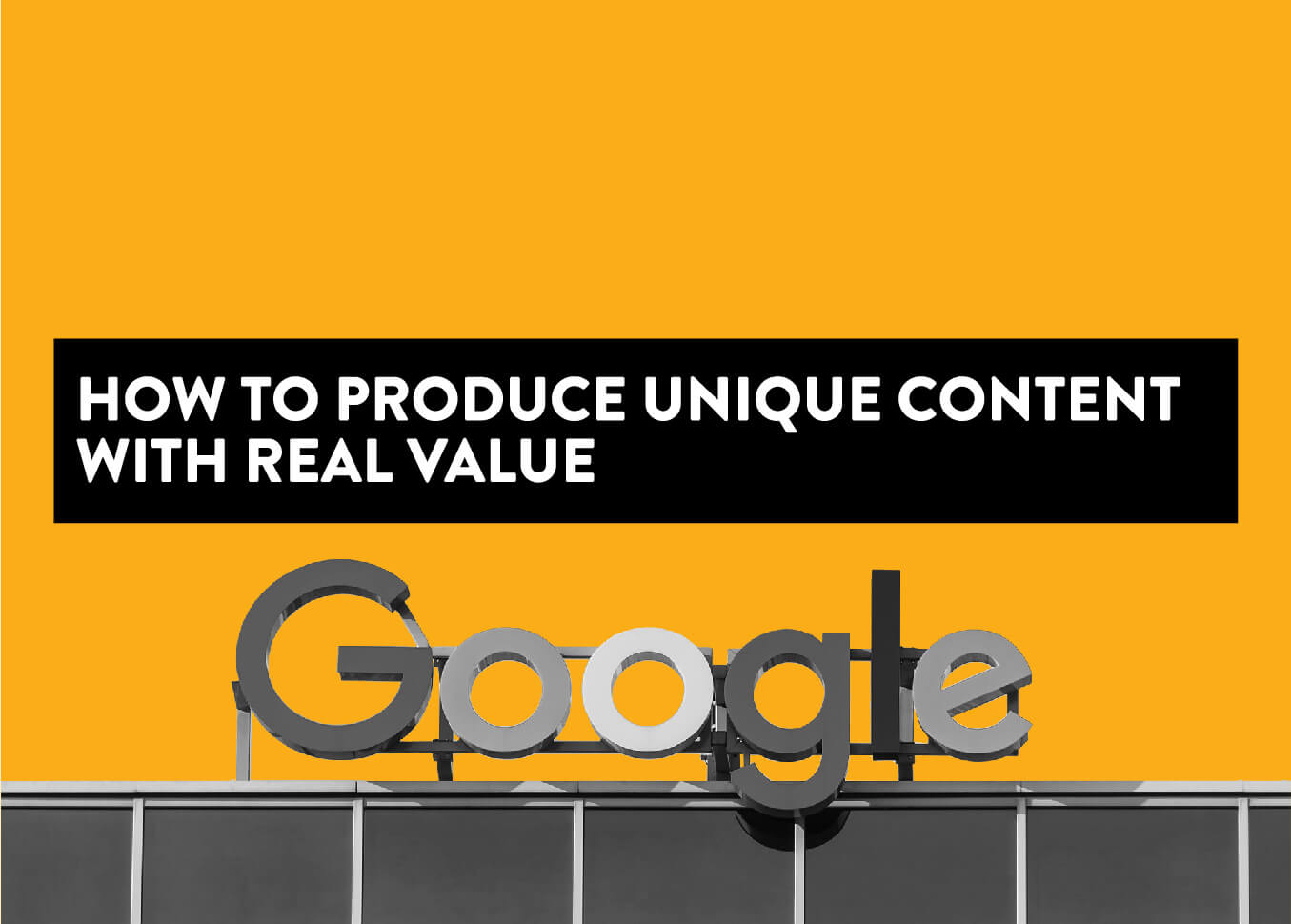 Every day, approximately 3.5 billion searches occur on Google. These searches represent countless consumers with questions that could relate to your industry — questions which you can answer while simultaneously introducing them to your services or products.
Unfortunately, if you don't regularly create topical and evergreen content, your competitors may swoop in and direct these consumers elsewhere.
Creating topical and evergreen content consistently is easier said than done. It's not easy to keep coming up with original, new ideas. This post will help you better understand how to develop unique topics and turn them into quality pieces. With the tips shared below, you can keep a steady flow of content in the pipeline regardless of your industry.
What Is Unique Blog Content?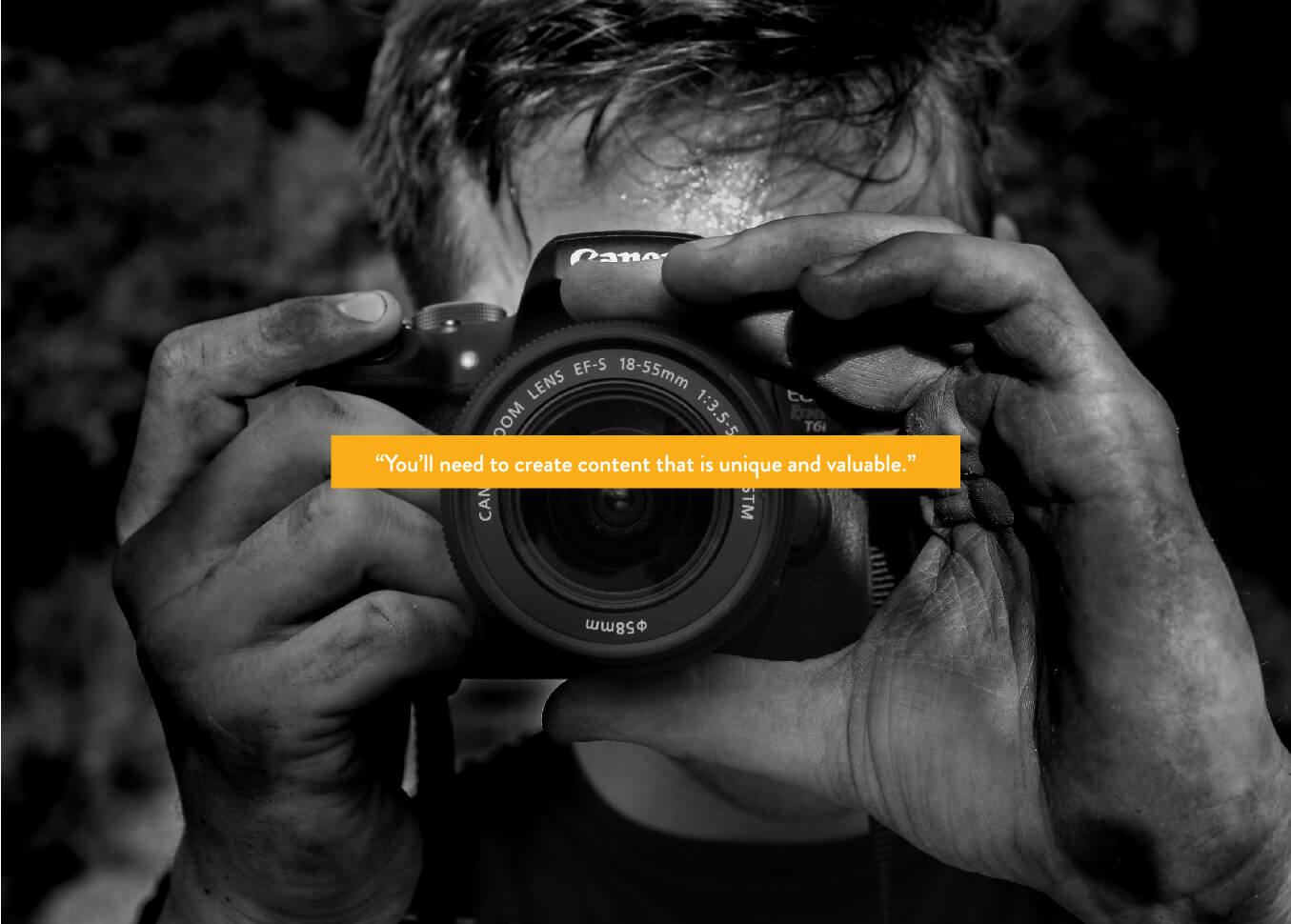 The online blogging sphere is overly saturated on certain topics — 70 million blog posts are made each month on WordPress alone.
In order to cut through the noise, you'll need to create content that is unique and valuable.
Here are a few factors that make the content unique to boost your marketing efforts.
Thorough: the content covers a topic completely with clear and accurate information.
Original: Information isn't copied from an existing piece or rehashed with minor changes. (Though there are opportunities to boost exposure through syndication.)
Relevant: sources, information, and links are all updated and relevant to the topic.
Reputable: The author is known in the industry and has expertise in the field.
New: shares ideas and insights that have been discussed before, allowing the reader to gain a fresh perspective or new view on the topic.
A great way to identify unique content opportunities is to find content gaps through researching existing content and identifying where valuable information is missing or only partially covered.
Unique Content vs. Duplicated Content vs. Plagiarized Content
Content originality is essential. Unoriginal or copied content will create poor experiences for your audience while also harming your search rankings, lowering your traffic levels.
Poor content will do more harm to your business than no new content at all.
In differentiating between valuable content and low-value content, review the content for:
Uniqueness: Original, valuable, and detailed information that can only be found in one place on the web.
Duplication: Content that is completely copied and pasted from one website to the next. Duplicate content is a punishable offense by Google.
Plagiarized: Content that is copied without citing or linking to the source in an attempt to pass the content off as your own. Plagiarized content can range from a few copied sentences to entire copied — or duplicated — articles.
There is also debate in the SEO world about using AI-generated content. While this content is not penalized, it's important to make sure the information generated by AI-based writing tools is unique, and not simply scraped from a variety of sources. AI content is also often low-quality and can damage your reputation in your readers and Google's eyes.
How Does Unique Content Benefit SEO?
Unique content is a great way to tell stories and share information about your industry. Quality content is also a key driver in search rankings, bringing more people to your website and increasing awareness for your brand.
Jolissa Skow at MonsterInsights affirms that content is still king in 2023. "No matter how optimized your webpage is, if your content is not valuable, then you can't expect higher rankings," she says. Google still prioritizes the human behind the search, not just the keywords, tags, and back-end elements you add to your pages.
Unique Content and Social Media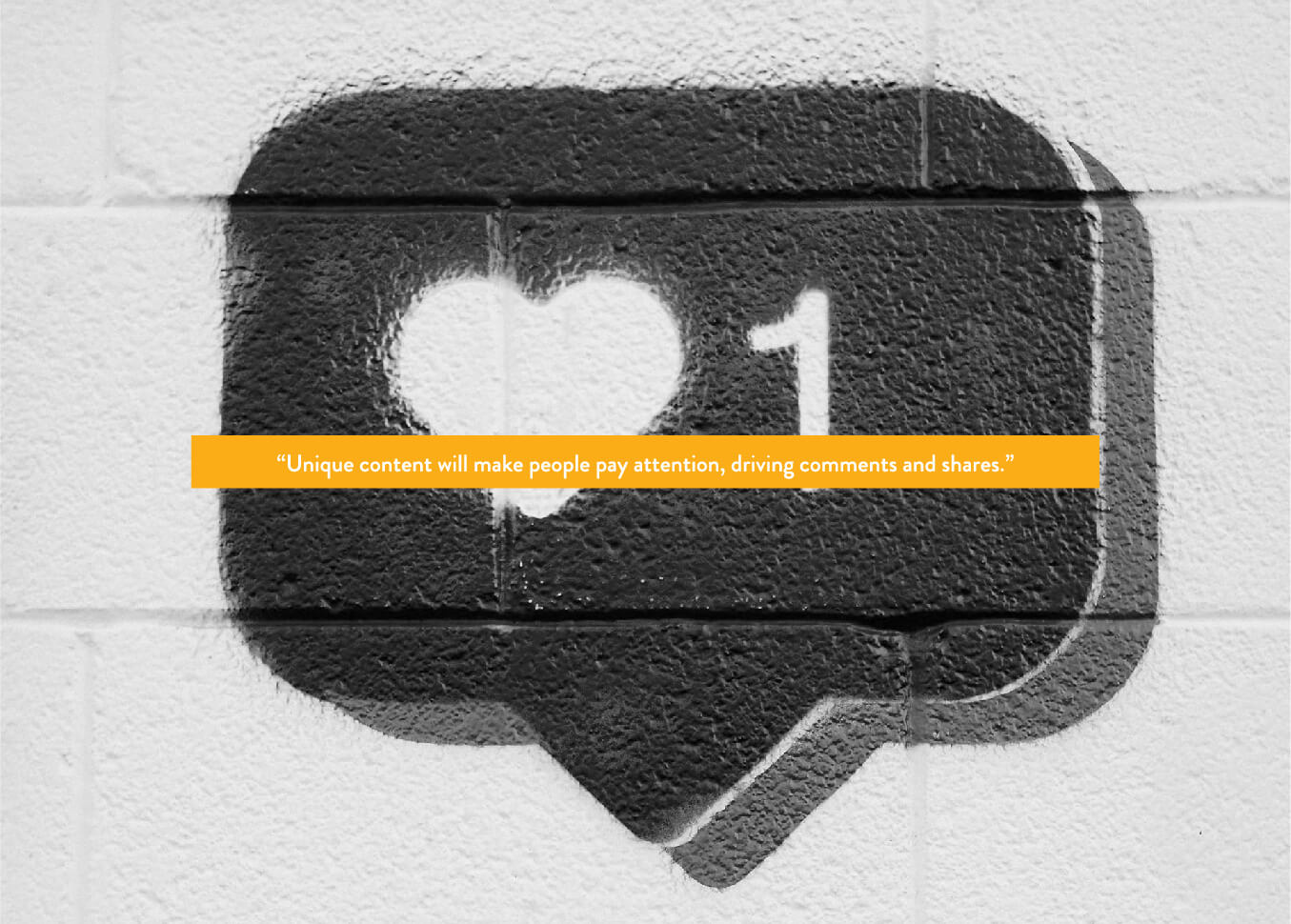 Social media also impacts SEO. You should also be dedicating an equal amount of effort to your social media content as your website content — especially to drive engagement.
Most experts believe an engagement rate of 1% to 5% is good for most brands. If you have 10,000 followers, a post with 100 likes, comments, or clicks is considered a success. Unfortunately, most brands only receive a handful of clicks per post. Unique content will make people pay attention, driving comments and shares. This creates a snowball effect where the algorithm shows the popular content to more people, further driving engagement.
By driving traffic to a unique piece of content, you can show Google that the information is valuable and interesting — increasing its chances of ranking well in the search engine results pages (SERPs).
Tips for Creating Unique Content for Your Website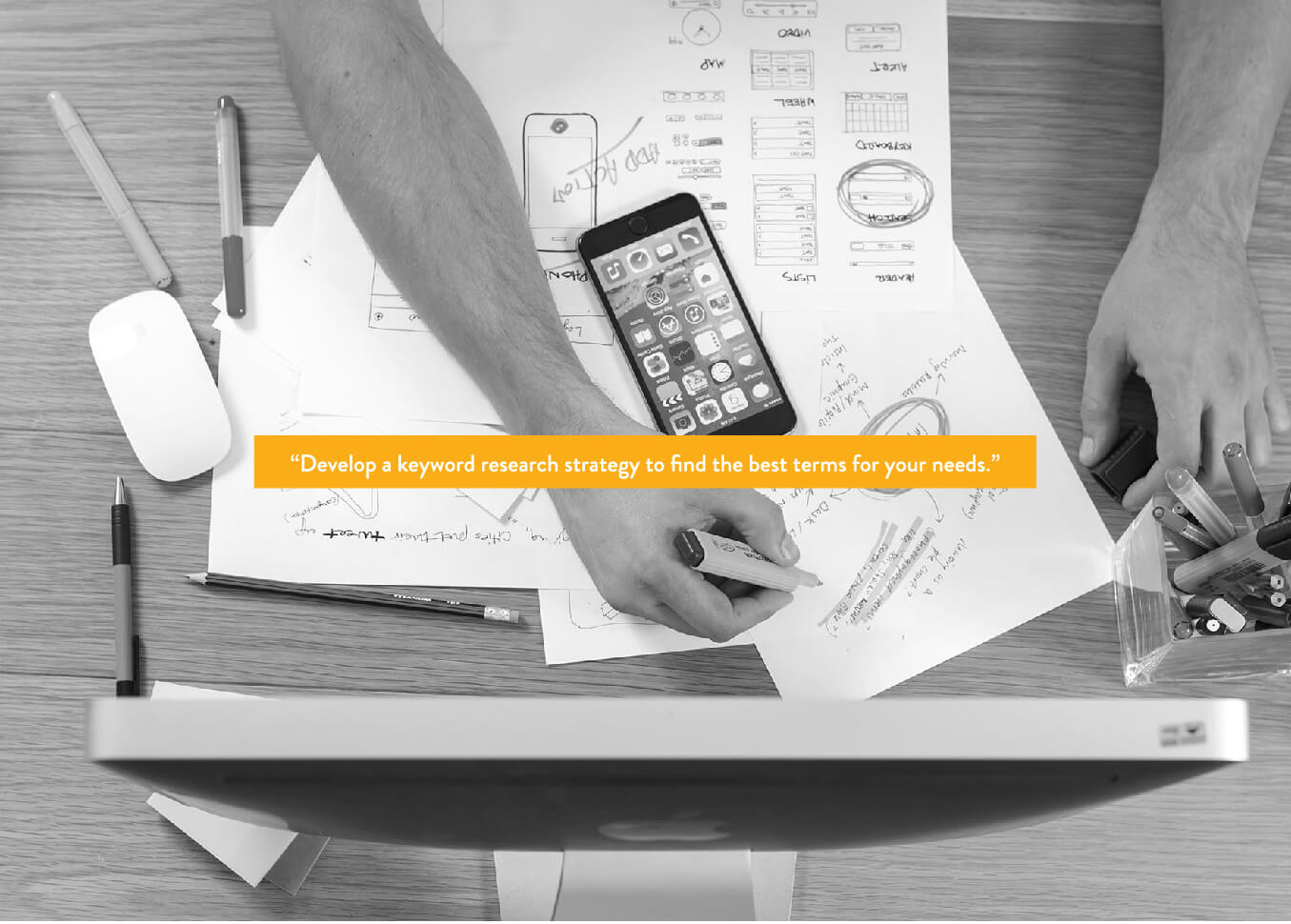 Every brand can benefit from unique content, regardless of your company size, reach, or industry. Here are a few ways you can develop quality ideas and continue publishing unique content that moves your SEO, audience growth, and sales efforts forward.
Develop a Content Marketing Strategy
A content marketing strategy uses clear goals, actionable insights, and detailed tactics to reach audiences and drive sales. These strategies ensure all parties are on the same page during the marketing process.
However, if a content strategy is only half-developed or is missing certain elements, it might not be as effective. In the worst-case scenario, your strategy will cause you to lose money by targeting the wrong audience or crafting poor messaging.
The key elements to a good content marketing strategy include:
SMART goals that drive your strategy;
Industry and competitor analysis to understand your unique selling proposition;
Customer personas to help you create content for your target audience;
Brand tone of voice on which everyone agrees;
Targeted keywords to help you create content;
An editorial calendar to help you publish content consistently;
Editorial guidelines to help writers stay on track when writing about a topic;
Established channels where you'll publish your content (i.e., social media, blog, guest posts).
Consider working with content marketing professionals to make sure your strategy will effectively meet your goals.
Conduct Keyword Research
Keyword research helps brands track the most popular keywords related to their industry and products. This research tells you how many searchers there are each month for certain keywords and how hard they are to rank for. Conducting keyword research allows you to work smarter, not harder. You can find underutilized terms that are easier to rank for and relevant to your products.
Develop a keyword research strategy to find the best terms for your needs. For example, you might strike a balance between keywords with high-ranking difficulty levels and those that are easier to target. You can also look at search volume to estimate the potential value of your efforts. Your team can then create keyword-focused content that is relevant to the search term without over-optimizing or keyword-stuffing your posts.
Develop a Smooth Topic Ideation Process
It's not a matter of if you'll experience writer's block when you aim to post at a regular pace, it's a matter of when. However, if you have a strong ideation process you can replicate each month, you are much less likely to run out of ideas.
Here are a few tips for creating content for your target audience:
Use the 5Ws and H: Answer the who, where, what, why, when, and how related to your industry.
Tap into customer service pain points: Directly address problems that your customers face and provide answers to their questions.
Follow industry news: Watch for trends, conference topics, and buzzwords within your industry.
Develop a series: Turn one idea into five with a detailed series focused on one topic.
You can also revisit old topics that you might not have covered thoroughly. Blog refreshes are a popular way to improve an underperforming post. You can also update the information to give old content a new life.
Set Up a Content Calendar
A content calendar gives you a clear idea of your publishing schedule. It tells you what will be published and when it is going live. These calendars can ensure you are targeting a variety of keywords and publishing articles on different topics — so your audience doesn't get bored.
You don't have to invest in expensive software to keep a clear publishing calendar. Create a free version with Google Docs and see how it improves your organization.
Promote Your Posts
You already invested your time and money into the content creation process, don't let your efforts go to waste by stopping there. Share your piece on as many platforms as possible to get the most out of your investment. Highlight why your followers should click on the piece and what they can get from you. You can also tease out a unique statistic or quote from the article.
Sharing your posts on social media and investing in link-building are two great ways to get people excited about your brand while also collecting feedback. You can track which topics excite your audience and which posts are less engaging. During the ideation process, look at these results and which pages drive traffic to your site to see what your followers want more of.
Mistakes To Avoid When Creating Unique Blog Content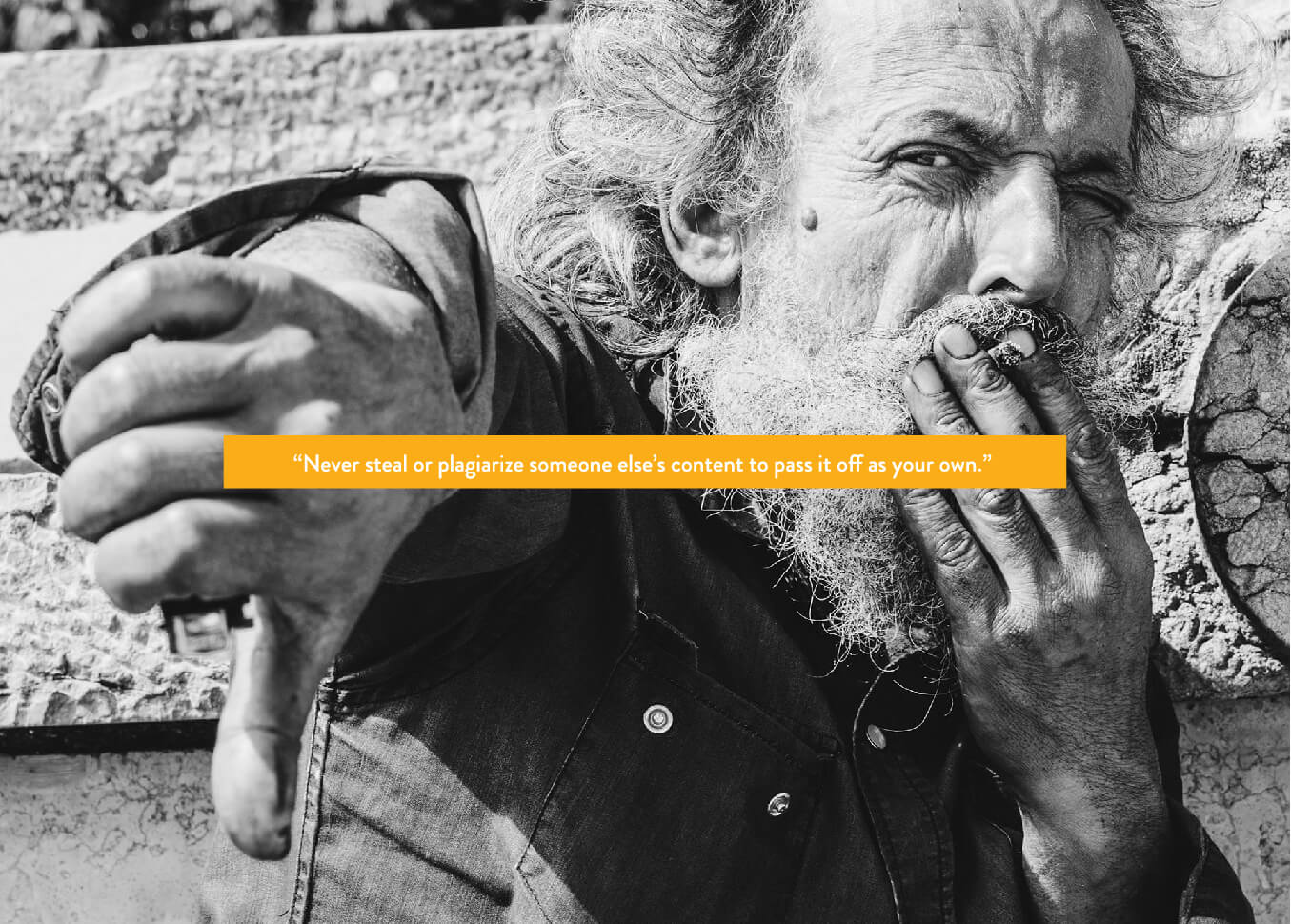 You can be immensely creative on your blog and create unique posts that keep your readers engaged. However, there are a few common mistakes that brands make which reduce their effectiveness. Here are a few things to avoid.
Focusing on quantity over quality: It is better to post a few high-quality pieces each month than to constantly publish poorly-written work.
Targeting high-traffic keywords only: Instead of chasing after the most competitive terms, look for long-tail and mid-range phrases you can easily rank for to help establish authority in your space.
Creating irrelevant content: Make sure your articles provide value to your customers and fulfill a need. Otherwise, you are just writing for the sake of putting words on the page.
Creating only promotional or brand-specific content: while all content you create should be relevant to your business, brand, and audience, you don't want company news content as the only content on your blog.
You will also need to eliminate duplicate content from your website. Never steal or plagiarize someone else's content to pass it off as your own. The consequences of these choices far outweigh any potential short-term benefits.