Editor's Note: Today's guest post comes to us from Joe Robison of Green Flag Digital. Joe tuned in to one of our CEO Jon Ball's recent webinars, jotted some thoughts down and made a great post out of it. Obviously we're stoked whenever someone attends one of our webinars, and we're even more stoked when they collect all of the best tidbits in a blog post. Trust me, it's way easier than deciphering Jon's notes. Take it away, Joe!
I was personally blown away by Jon's most recent webinar, 25 Link Building Strategies that Actually Work! at Digital Marketing Depot. The webinar was a flawless combination of update-proof high level strategy and actual link building tactics that have been tested by Page One Power for their clients.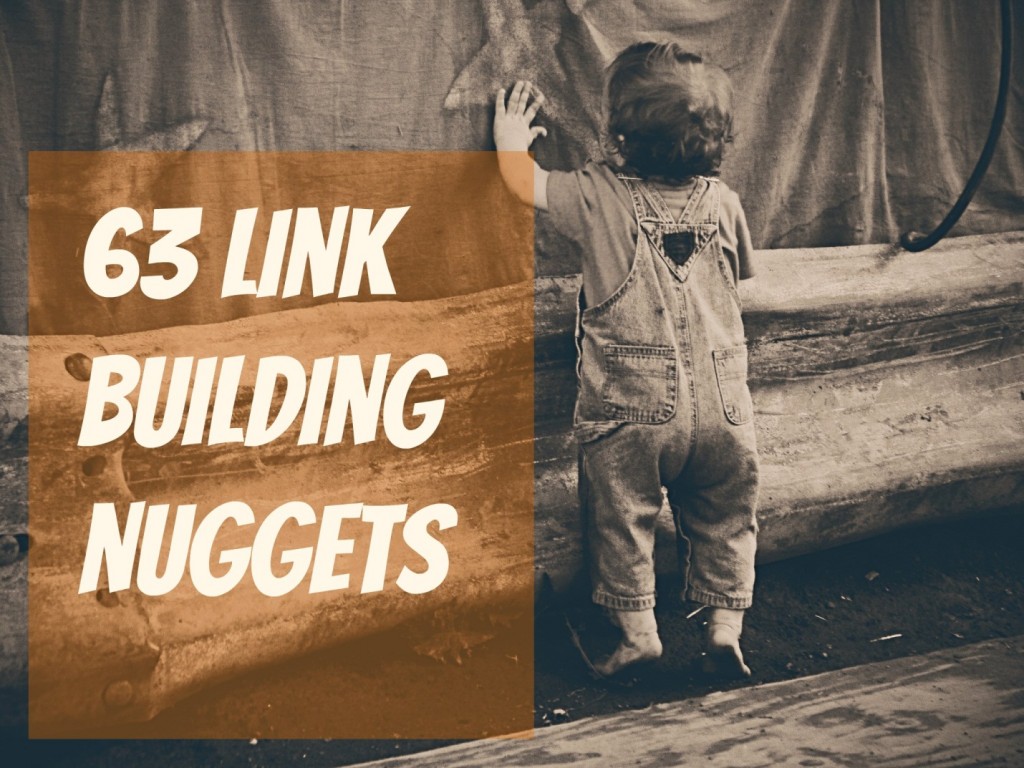 I found myself taking copious notes all the way through, mostly of tactics and ideas that stood out to me and provided clarity on how to do link building the right way. I compiled 63 significant takeaways in all that jumped out on me and are now on my to-do list. This is not a full summary of the webinar, you should go watch it yourself, but only the most important ideas that I am going to apply now and in 2014:
1. Put up a write for us page on your own website - principle is that you have to give love to get love.
2. Your own blog is the anchor of your link building efforts. Start actually talking, say things that matter and try to get readers. So few people do this correctly. Your blog is like the blood of your website. Gives you a voice. Establishes authority. Becomes a platform for everything you do - infographics, videos, etc.
3. Their podcast is the most viral thing they've ever done. They weren't expecting it.
4. Every business should have a blog, even boring commercial businesses. There are hundreds of writers out there looking to write on your blog.
5. For blog - determine who your audience is. Your audience is your customers. These are the people that pay your bills and give you money.
6. Then determine categories for your blog. Example Jon gave were interviews.
7. SEOs don't have to be nomads on the tundra with an axe. You don't have to do that. You can be part of an audience.
8. When you don't have a blog or resources to create it - contact a web developer and just add a blog onto it. Email John to get a good web developer to put a blog on your site.
9. Interviewed Julie Joyce, number one linked to page on their entire site.
10. You don't want to do static pages on your site for articles like interviews, etc.
11. Q/A: If the site is a corporation, will individual bloggers want to link to a corporate site, and does it make a difference? Yes any link helps a site, even a corporate site.
12. As a baseline link building strategy, a blog is number one.
13. Research your "local keyword universe" - boring example used is "dental articulators".
14. Put your keyword into Google and search news, experts, keywords, events.
15. For "dental articulators" they put links up on the classified ads sections of the state dental associations of half of the US states.
16. If you think there's nothing for your search term, write it on a whiteboard and write 40 words related to that word. Everything relevant and remotely relevant. Circle the most relevant words.
17. You won't be able to get keywords like these on the Google keyword tool. Your brain is more powerful than the keyword tool.
18. They started doing relevancy first instead of PageRank first. The agency is changing and relevancy is a must.
19. John is a big fan of guest posting if you do it correctly. The most effective way to get deep links to your site.
20. It's really hard to go out and get people to link to your page for "cat beds". But guest posting is the best way to get deep links to your pages.
21. Guest posting is just giving a blog a great piece of content with a link to a page on your site.
22. Should guest posting be used sparingly? There's two ways - the spammy way and the real way.
23. Guest posting as Google describes it is any site that will take a link and is what Matt Cutts is referring to.
24. Real guest posting is content marketing.
25. Their average is 3-4 links a month at Page One Power. 10 links in a month is huge for them.
26. Don't limit yourself to just the sites with a "write for us" page.
27. The first step in any link building strategy is to find target sites.
28. The best way to write an email is just to act like yourself. Most people can sniff out a spammy email. Write an email that sounds real with an interesting subject line.
29. Link building is basically like selling. There's the approach, the knock, and the opening line. The opening line is your subject line. Something like "Love that article about ketchup on your blog, can we talk.?"
30. Attach well written blog post and send images to help them out even more. Give them a chance to take a break from creating content for a day.
31. Q/A: Do disclaimers on guest posts affect link quality? If it's a good blog with readership, doesn't really matter. Don't worry about disclaimers and nofollow, just roll with it.
32. When they approve of the guest post, you need to ask for the in content link. They won't naturally give it to you, you need to ask for it.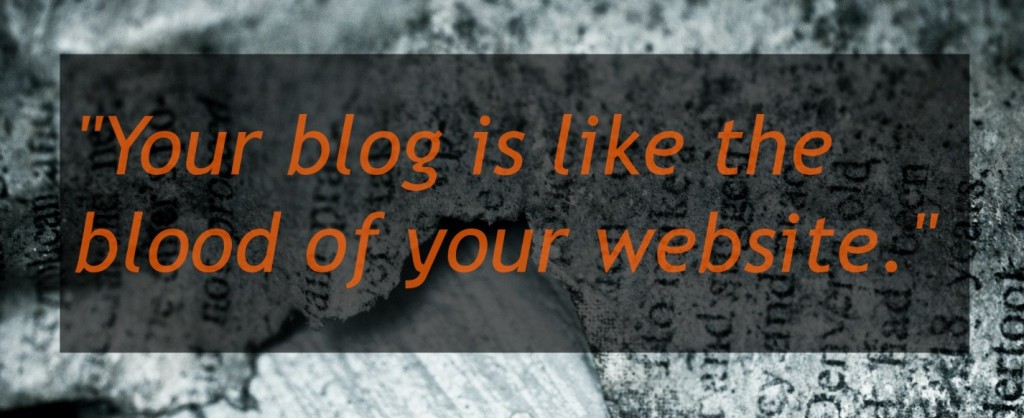 33. Promote the guest post, even buy PPC for it. Make that blog owner love you by getting them promotion and traffic.
34. Reciprocal linking was nailed by Google because people were abusing. Don't worry about it if it's natural.
35. Q/A: Links in comments don't count as links. If you're going to do blog comments, just do at as a natural person commenting on blogs. Blog commenting with anchor text as a strategy is very dangerous.
36. Q/A: If they ask for payment to publish guest post, just say no. In some countries it's much more prevalent than others. If anything, the blog owner should be paying you.
37. Use Google Alerts or Moz Fresh mentions to see if anyone is talking about you and ask for a link to your site.
38. Can also just search with your brand name in quotes in Google to find mentions of your name.
39. Site architecture with internal links to all pages is important, especially for large sites with orphan URLs. Related pages on your site internally linking to your important page shows you are a content hub to Google.
40. Give your best business partners unsolicited testimonials, and when they publish it on their site call them and ask for a link.
41. Do something that's for the benefit of mankind such as an online museum. Can potentially get links from Library of Congress types of sites.
42. Create a glossary for your industry, especially in an industry with a lot of weird buzz words. Can be one of the most linked-to pages on your site.
43. Build libraries of information with photos, assets, research, anything that's for the benefit of mankind that is not self-serving.
44. Build up a library of photos from your local area, allow people to use images with a link back attribution to your site.
45. Find resource pages, find the name of the person who manages the page, and actually call the person who can add the link.
46. Badge campaigns for worthy websites are still a worthy tactic.
47. DIY sites are always looking for content. They have such a burden to post new stuff.
48. Only try to link build if you care and have something to say. Go slow.
49. Review everything in your niche, everything that relates to you, and put it on your blog. Reach out to people you reviewed and let them know.
50. Do something fun and crazy like the "Will it Blend?" campaign from BlendTec. Do something, be creative, use your brain.
51. The best link building tool is your brain. Sit down and think. No tool can just give you links; it can only aid you in your efforts. Websites don't give out links, people do.
52. Link building is the simplest, most straightforward tactic on the internet. It can be beautiful. It's a person to person business.
53. People are willing to give out links if you just ask.
54. You can contact organizations and charities and ask if you can donate for a link or reference, and some of them will love you for it. Especially ones that don't already have donations and a donations page.
55. Q/A: Should guest post links be nofollowed? No - they shouldn't. Even if Matt Cutts wants that to happen. Matt has to stem the crazy tide of spam coming at him all the time, so that's why he says it.
56. Q/A: Expectation for link building 2014 in regard to updates? Google will probably tighten the screw on spammy tactics. They'll keep tightening that down. People keep waiting for the next update, but Google is really just looking at content on the page and inbound links. Google will just keep tightening the screws on spammers.
57. Black hats are hacking peoples sites and going crazy. Google is mostly concerned with the black hats and spam. You don't have to worry if you're being nice and playing fair, and link building with real human effort.
58. Q/A: Point of view on link in byline on guest posts? John doesn't have a problem with it personally. Make it a realistic byline that makes sense. He always goes for the in content links and asks for it. Page One Power ranks really well for their key terms, and the majority of their links are byline links from guest posts.
59. On your own blog, link out to guest posts you have placed on other sites.
60. Any link on a good site that makes sense is worthwhile.
61. Q/A: Does having a blog for each of 40 service lines for an academic medical center make sense? That's a lot of blogging. A blog without much content or updates looks stale. Probably not a good idea if you can't keep up with that many blogs.
62. Q/A: What percentage and variety of anchor text in links? A lot of variety is good. If doing natural link building, don't be afraid to use anchor text. Write about 10-12 different versions of anchor text for a client and rotate through those.
63. Q/A: Is letting your competitors write for you a good idea? If you have a good relationship, it's a good thing. It's a form of giving goodwill and loving your neighbor is a good way to give love first. Your competitors feel really good about it, that's for sure.