Editor's Note: Every Friday, Jon Ball answers your frequently asked link building questions. This week we tackle overall strategy and how to measure the effectiveness of your link building methods.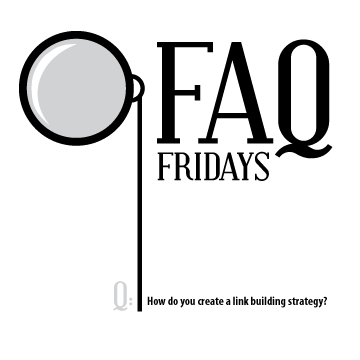 "How do you create strategy around link building? What are the key measures for effectiveness?"
How do you create a strategy around link building? First I think you have to remember the the principle of "in a world without Google," how do you get your links?
You need to think about what is relevant to what you're doing. And then you need to make a target list of sites. And let's say you target just blogs in your niche that are relevant to you. One of the tools we have here is a "Relevancy Tree." A Relevancy Tree is a tool where you have your keyword and all the keywords that surround that.
You can use Google's keyword generator help with that, but really the best way to make a relevancy tree is to sit down and think about what is related to you and write it down. Once you have that list and you've built a list of target sites, then you can start to see trends. You could say, "Oh, well, we could do this with these sites. We could do this with these sites."
Now, you don't know what those strategies are right now because you've never done link building – or if you have, you may not know all of them.
My particular favorites are strategies that you can do month after month after month and keep executing them. It's to get great links on relevant sites. Guest posting and resource links are a great place to start, but remember that relevancy comes first.
What are the key measures for effectiveness? I think relevancy is one. Like I mentioned, we have a system here where we measure relevance on – six is the most relevant meaning it's absolutely relevant for the page and absolutely relevant for the site.
And then dwindles on down to zero whether it's not relevant at all for page or site. So you can use that as a metric. You can also use the metric of where the link is found. Is the link found in the footer? Is it found on the middle of the page in the content? Is it found in the bio of a guest post? Where is the link found?
And generally speaking, a link has more value the higher up on the page and the more central it is on the page. Another metric you can use is how long it takes to build the link. We have HPL here which is Hours Per Link. So as you go along, keep track of your hours and how many links you're getting and you can see your progress or your non-progress.