Link building requires a particular set of skills, and developing these skills to a professional level involves specialized training.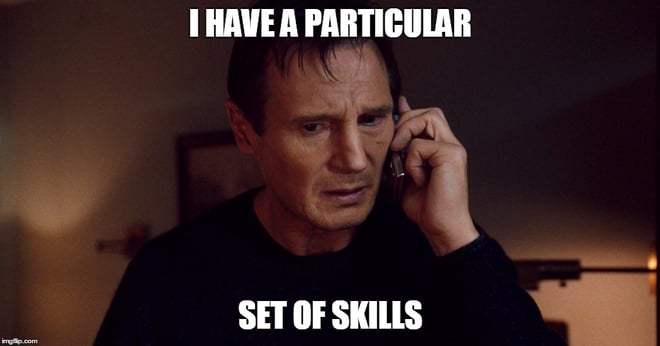 Most SEOs—especially link builders—take a winding, meandering road to a career in search engine optimization. SEO is a relatively new marketing discipline (search itself is only ~20 years old) and the majority of universities don't offer formal SEO training and education.
At Page One Power, we've learned that it's rare to find qualified candidates with much experience in link building—which is why we hire for culture fit, along with key characteristics, and then hone the link building skillset through a rigorous training program.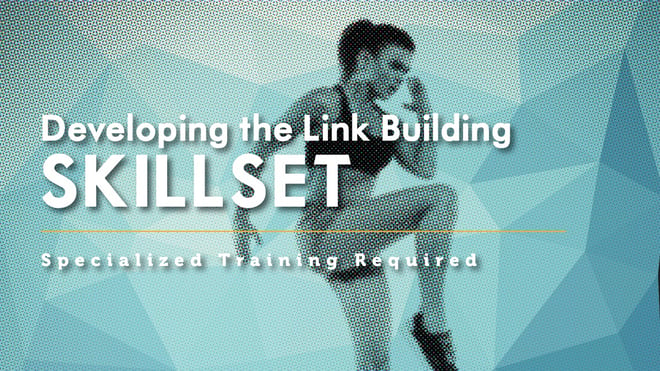 The four pillars in link building you should focus on to develop your abilities are:
Research
Communication
Creativity
Organization.
At Page One Power our link builders work in teams, with a Project Manager overseeing campaign progress and measuring results. We've built this team structure because it helps our employees continuously grow and learn. But we still ensure every individual masters these four pillars during training because despite being in a team, each link builder is accountable to a high standard.
Today I want to talk about how you can develop your link building skills as a new link builder, and share some insight we've learned at Page One Power from our experiences training professional link builders.
Research
First and foremost, a link builder must build strong, foundational researching skills.
Link building is the process of creating digital connections around the web, and because the Internet is a vast place, strong investigation skills are paramount to finding these connections. This is why Page One Power's training program begins with research, which we define as on-site analysis and site prospecting.
Before you can promote a site for links you must understand why it's worth promoting—the inherent value it offers. Typically during a link campaign you'll be promoting a specific resource or page on a site.
At P1P we call these pages "linkable assets", and the first skill we develop in our link builders is how to identify them on a client's website. During training our trainees are not only asked to classify linkable assets, but also explain why those assets are link-worthy.
Some common attributes that make a page link-worthy:
Informational
Visually appealing
Newsworthy
Original research
Controversial
Humorous
Features industry experts
Etc.
Understanding why an asset is linkable is an important skill since it forms the foundation of your campaign, and will directly influence other portions such as prospecting.
Efficient site prospecting is an essential skill for a link builder—if you can't find relevant sites you're not going to secure links.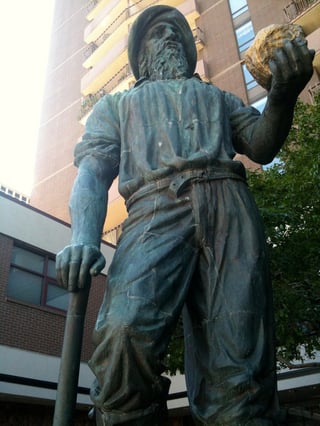 (Source)
There are number of tools and advanced techniques to aide link prospecting, but the baseline skill you need to hone is executing advanced search stings in Google. Once a link builder has a firm grasp of how to use these operators, we begin to teach them about relevance.
Relevance is crucial in link building because the web was built on relevant links that make the Internet navigable, helping people get from site-to-site to find the information they're seeking. And these are exactly the types of links search engines like Google value.
Our training program teaches a philosophy we call the "relevance universe". We encourage our link builders to build out a "universe" in which our client is in the middle, and everything extends out from them in a variety of (relevant) ways.
When we say "relevance" at P1P, we are describing "watering holes" of sorts—sites that are applicable to what the client does, but also pertinent to what their consumers do.
Establishing a relevance-first mindset and viewing the web through the lens of our client is typically a new skill and we spend a substantial amount of training time on learning this skill. But once you master relevance, it will inform all other components of your campaign.
Communication
We've learned at P1P that strong communication is essential.
Strong communication is important in any job, but in link building, nothing happens without effective one-to-one communication. Link builders don't have control over the site where a link is built—they must be able to communicate clearly and persuasively.
Communication online (email, social media, blog comments, etc.) is much different than real-world, verbal communication. You don't have the luxury of being able to read body language online—effective online communication requires different skills.
You're also competing with much more noise online, and it's more difficult to capture your audience's attention. Instead of standing in a room looking at each other in the eyes, you're forced to communicate through text in a crowded environment (an email inbox).
Your message can easily get lost in a full inbox, and best practices dictate you follow up—it's just good communication.
Because the large majority of link building outreach is done via email (although there are certainly alternative options), we make sure at Page One Power our link builders understand the anatomy of an effective email.
The basic anatomy of an effective email is:
A strong value proposition
Clear intent
And a call-to-action (CTA).
Every outreach email we send must have each of these elements.
Along with these basic elements, successful outreach emails possess certain characteristics:
Concise: Specific, succinct messaging.
Persuasive: Demonstrate value and match recipients tone and style of communication.
Professional: Polite, respectful, and human (no jargon) language clean of spelling and grammatical errors.
Formatted properly: Short paragraphs that make it easy to scan and still understand overall message.
Unfortunately, rejection is inevitable in link outreach.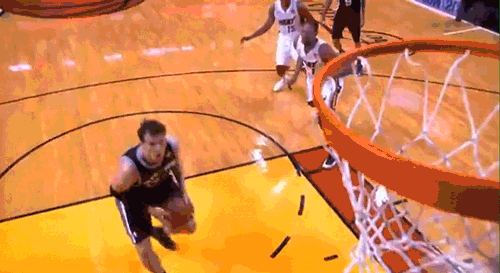 At P1P we train our teams to effectively build off rejection and turn negative responses into positive learning experiences. Our link builders are taught to always determine why their outreach failed. What are the specific reasons your resource/asset/tool/etc. was declined, and how can you overcome these objections in the future?
One method we've found particularly effective for helping our link builders develop their communication skills is roundtable discussions about outreach. We conduct training in a group "classroom" setting, and have our trainees critique and analyze one another's outreach.
Evaluating each other's work allows our link builders to identify mistakes within their own communication—it's often easier to spot bad habits in others' writing rather than your own.
Effective communication skills are integral to link building success, and communication is a large portion of our training curriculum at Page One Power.
Creativity
Despite many technical aspects, securing links is largely a creative endeavor. Creativity isn't often viewed as a skill, but creativity in link building is something that can be developed.
Search is continuously evolving (voice search, machine learning, mobile, etc.) and this means SEO and link acquisition are evolving too. Link building changes even across clients, industries, and campaigns.
Learning to adapt to the various situations during a link campaign is something that comes with time and experience. But you can foster this skill by keeping an open mind. You should always test new tactics and strategies—even if a particular tactic fails, you will still glean important insight about the niche you're working in.
Training at Page One Power doesn't end after employees graduate from our formal training program. Perpetual learning is crucial in link building, and honing your skills means continuously digesting new information and learning new skills. Some blogs I personally recommend (and we also recommend to our employees) include:
Reading industry news will keep you up-to-date with changes in search, inspire you to try new techniques, and continue to advance your link building abilities and knowledge.
We encourage our link builders to constantly try new tactics and share what they learn, because it makes everyone better and often sparks ideas for new strategies.
In fact, the team-focused approach we take to link building is centered on creativity. Nothing promotes creativity more than collaboration and the open exchange of ideas.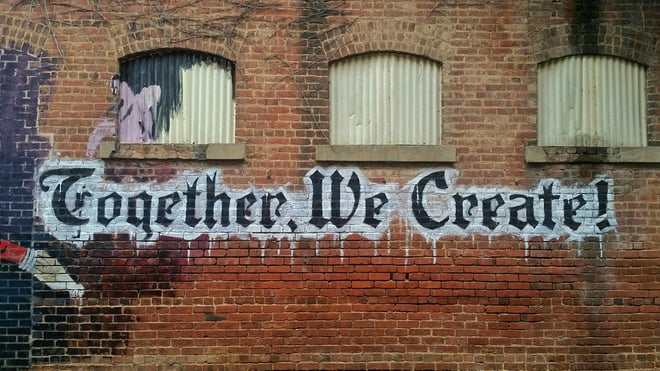 We've found that building links in teams helps a project be more successful. Team link building:
Fosters innovation.
Supports continual learning.
Reduces burnout and project fatigue.
Offers structure.
The old adage "two heads are better than one" is applicable to link acquisition, and we've learned that teamwork can help grow link building creativity.
Organization
The final pillar of link acquisition is organization.
Securing worthwhile links requires manual, sustained effort—link building is time-consuming and onerous. Because time-management and efficiency are critical to success, strong organizational skills must be developed.
Managing the work of a link project (not to mention multiple projects) can become overwhelming, and without solid organization opportunities will be missed.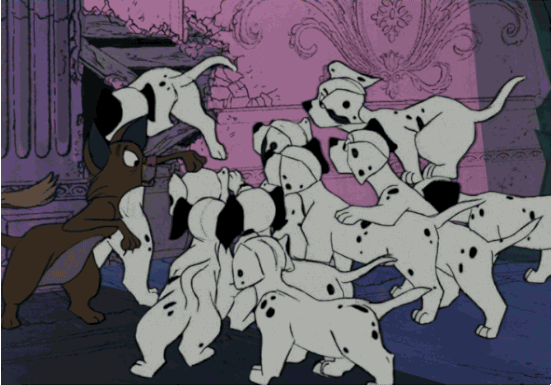 Refined organization also ensures you continue to build project momentum. Link building is cyclical—not linear—and you need to continuously balance site prospecting and outreach to keep your project moving forward.
Part of building forward momentum is consistently following up on your outreach. Even the greatest, most convincing email in the world could fall through the cracks (bad timing, sent to spam, wrong email, etc.) and never be read—which is why following up on your outreach is vital.
Follow up doesn't have to be spammy or annoying—four emails with no response means it's probably time to move on. But people are busy and will miss your emails from time-to-time, so you need to be diligent in your follow up.
One practice that we've found helpful at P1P is to send your follow up email in the same thread as your first email. This way the person you're contacting doesn't have to dig for your original message and can quickly understand why you're reaching out to them.
Of course tools can be helpful for organization too.
BuzzStream and PitchBox are specifically designed for link building and outreach. And if you're looking for general project management/organizational tools, I'd recommend experimenting with:
Building out detailed outreach lists when you're beginning promotion can be tremendously helpful for managing contacts and keeping track of who responded and who hasn't.
Organization is integral to maximizing link building efficiency, and the more you develop structure in your campaign the more successful you'll be.
Recap
Successful link acquisition requires a unique combination of skills. Because formal link building education or certification aren't available, link builders must hone their skills through real world experiences.
Link builders need to develop four foundational skills:
Research
Communication
Creativity
Organization.
Nurturing your abilities in these four fundamental areas will improve your link building efficiency and efficacy.