Once in a while our company gets a white whale of a partner — our ideal candidate, our best friend what we love to hop on the phone with and discuss project updates.
Now, this partner isn't our biggest spender, they don't send us gifts, their niche isn't particularly interesting...So what makes them so great? Why do we love them? And how do we find more of them?
In this article, I want to break down what makes a great SEO partner, what signs to look for early on in the sales process, and how to attract more of these partners.
Identifying the Traits of Your Ideal Partner
Let's start with what makes a great SEO partner.
It's important to understand within your organization what this looks like, so if you see it again you can recognize it. To build a clear picture of your ideal partner, ask yourself these questions:
How do they gather information?

Social networks?
Trade shows?

What goals do they have?

Overarching goals?
Micro goals?
Are they realistic?

What challenges do they face?

What resources do they have?
How big is their internal team?

What is their role within the organization?

How long have they been with their organization?
Job title?
Who do they report to?
You may recognize this information as a buyer persona, however, it's important to know who is filling it out.
Most organizations have the sales and/or marketing team gather this information based on leads and sales, but that leaves out the people who are working most closely with your partner, your project managers.
Project managers know how easy or difficult the project is and what the relationship is like with your contact and his or her organization. Project managers know how many kids your partner has, where they went to college, and remind them of their anniversary (ok, maybe not that last one).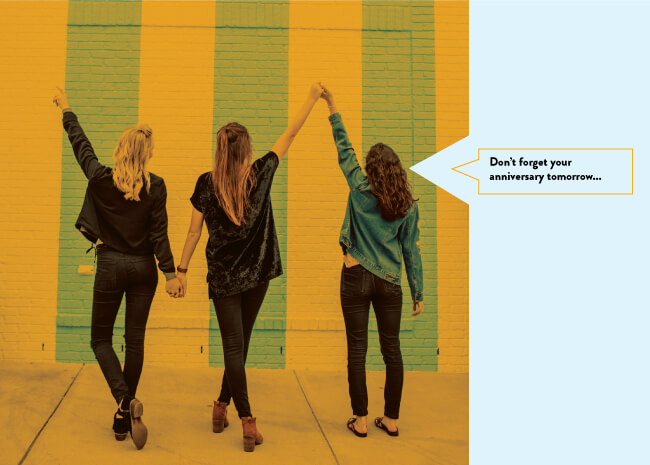 The point is, project managers spend time with these people and get to know them on a personal level and they are emotionally invested in the project.They also have the ability to upsell and create higher lifetime values from your partners — this is why project managers' feedback is so important to understanding your ideal partner.
Once you have hashed out all the details of your buyer persona, document it and share it with all relevant parties often. If your organization is anything like ours, you are constantly growing, improving, and changing — and with change comes updated information. So, this document will grow and evolve too. Hubspot has some great buyer persona templates if you need help getting started.
Finding Your Ideal Partners
Now that you know what to look for, how do you dig through an ocean of leads to find the white whales?
First, it's important to understand how your sales department defines a good lead, and how this varies from your ideal client. Sales departments are motivated by quotas, they have numbers to hit, so if it comes down to missing their goal or taking some less desirable clients on, they will try to reach their goal.
So, how can we as marketers marry the ideal lead with the ideal client?
Identifying and Closing Departmental Gaps
It's all about the on-boarding process and excellent inter-department communication. The SEO industry has a long history of over-promising and under-delivering, therefore as a reputable marketer you have your work cut out for you. It's very likely that any lead you talk to has had a poor relationship with an SEO firm in the past, rarely will you get the lead that says "We are going to start trying this SEO thing" — it's 2020, if you haven't started, then generating business via your website doesn't matter to you.
A few years ago, I analyzed what makes our best partners great, and why other partners left us. For this study, I sat down with our project managers, one-on-one, and went through each partner they worked with and asked them:
How was the relationship?
Why did they leave (if they left)?
The only consistent outlier was that any partner who left on bad terms shouldn't have been brought on in the first place.
So why did we take them on? There was a gap between the sales team and the project managers about the scope of the project, which over the lifetime of the campaign increased misalignment with our contact and resulted in them leaving.
So how did we remedy this gap?
We enhanced the on-boarding process by improving our proposals to prospects, cross trained our sales team to see the same opportunity that exists in a website our project managers see, and began soliciting feedback from project managers before a deal closes. Now, we as a sales team can have an honest discussion about expectations and deliverables which will help increase the lifetime value of each of our partners.
In short, goal and expectation alignment is key as early on in the sales process for each campaign.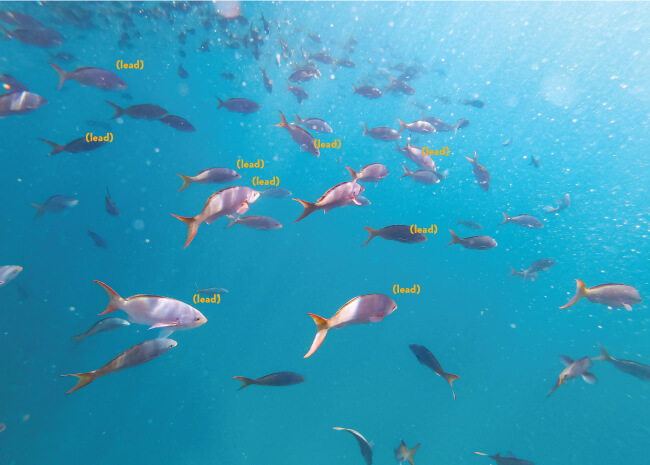 Now, to get back to what to look for in your ocean of leads...
Leveraging Your Customer Data
This is where your marketing efforts will pay off. Once you have identified the traits of your great clients, you can begin to meet them where they are, and create content to attract them to your website.
There are a handful of indicators that we have discovered along the way that help us determine the value of a lead, although this may change for each organization.
Some of these traits include:
Buying power/decision maker
Language of request
Company name
Activity
And source.
Let's dig into these further.
Buying Power
For Sales, we want to talk to the person signing the contract and anyone involved in making that decision. Of course, for project managers they want to know who they will be working with and what their knowledge of SEO is — often times we find that if our contact within the organization has built up enough trust to recommend the vendor they want to work with this is ideal, because we can discuss the nitty-gritty details of the campaign and really build up our value proposition.
The final step is just selling it upstream, with the help of your contact. Easier said than done, but when you have buy-in from someone within the organization, this step is significantly easier.
What does buying power look like from a targeting perspective? Job title. Again this may differ for your organization, but I would wager your great clients have very similar job responsibilities.
Language of Request
This is specific to incoming leads; web forms, chat bots, etc.
What are they asking for? How are they addressing you? When we look at the web form submissions of our great clients, we see that they say very little actually, but they address us as the experts and are open to hearing our thoughts on how we can help their website grow. We look for collaborators, prospects that want to work together to accomplish the same goal.
Company Name
This typically depends on the lead —inbound leads usually say "look at my website" while trade show leads are scanned with company name included.
Company name tells us industry, and industry tells us how to interact with the lead. Different tactics work better for different industries, there is no blanket strategy for SEO. This can also weed out less qualified leads so we can spend more time on leads that are likely to be a good fit for our organization.
Activity
Depending on your customer relationship management (CRM) platform, you may have access to see how the prospect is interacting with your website.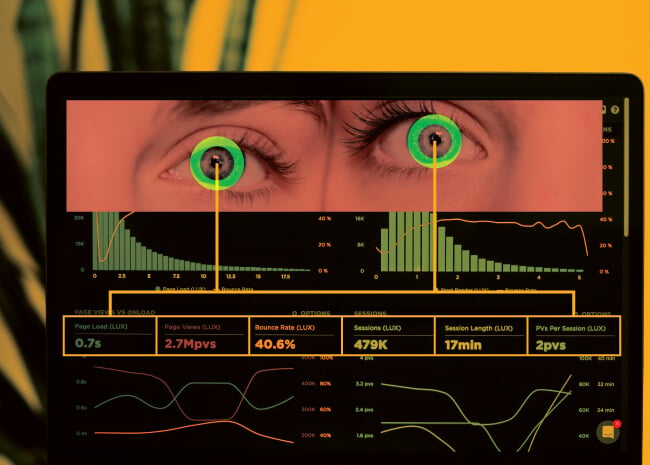 We use Hubspot and it has great features in this area. We can see what pages on our website the prospect is visiting, any information they may have downloaded, previous marketing emails they may have interacted with, and more. This tells us what types of services they are looking for and allows us to customize our follow-up approach. By looking through your great clients you should find a trend.
Source
Where your lead comes from can give you further insight on:
How to close the deal
How long the sales cycle may take
And average lifetime value.
You would ideally approach a prospect that you spoke with at a trade show differently than a lead that was referred to your company by a third-party. The trade show prospect would likely need additional collateral to review to ensure the quality of your company, whereas the prospect who was referred to you already has some preliminary buy-in to your organization. Both will take time and effort, however I'm sure if you analyze lead source for all of your great clients you will find some consistency.
These are just a few lead traits that we analyze. I strongly recommend going through your great clients and looking for traits that matter to your organization.
Conclusion
Which traits can you target in your marketing campaigns? How can you maximize your marketing efforts to generate more, better leads? Hopefully this article has helped inspire some ideas on how to answer these questions.
To recap:
Have a clear vision of what your ideal partner looks like
Align your strategy with the prospect's goals as early as you can
And discover the traits of your ideal partner and apply them as criteria in your marketing efforts.