"What is a link?"
As a seasoned digital marketing professional this question may seem laughable or elementary. Yet, in the SEO industry there seems to be a general misunderstanding of what a link actually signifies.
I recently heard a quote from industry veteran Eric Enge about links that roughly stated:
"A link is the one time a webmaster is directing someone to leave their site."
When you think about it, it's absolutely right.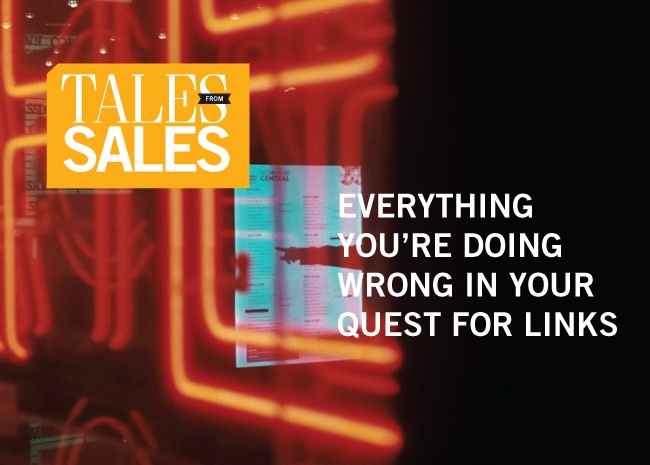 A webmaster links to another site because they believe their users will benefit from that site, creating a positive experience for their audience..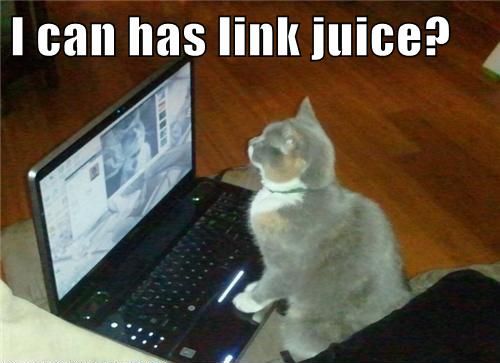 This is important to understand because you need content that a webmaster knows will benefit their audience to earn organic links. Otherwise, there is nothing to compel a webmaster to link to your site, and you'll end up sounding like our feline friend in the photo above.
Sites Don't Link, People Link
As you pursue link opportunities, you have to understand that behind every website is a real human being, making a conscious decision to link to your site.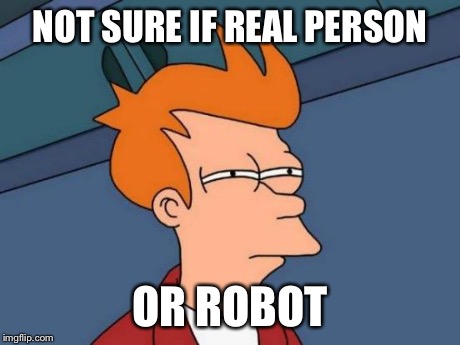 To earn worthwhile links you need to make a real human connection with someone and give them a reason to link to your site. This human aspect means that organic links are not just a commodity to be had — links are a connection that is earned.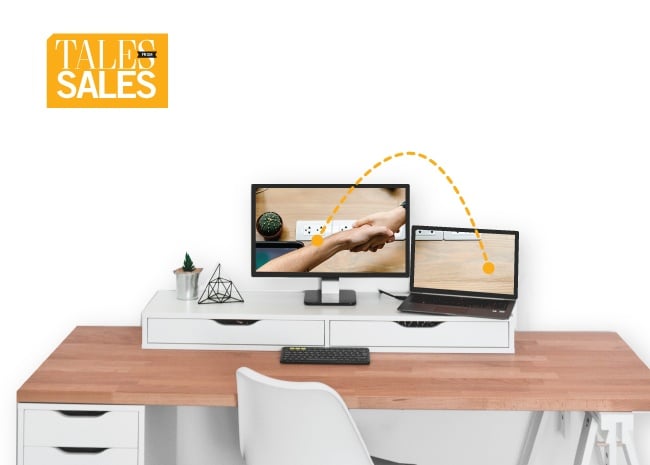 Google's algorithm updates regarding links over the years have shown a concerted effort to penalize and devalue links that lack human value. The Google Webmaster guidelines explicitly state:
"Creating links that weren't editorially placed or vouched for by the site's owner on a page, otherwise known as unnatural links, can be considered a violation of our guidelines."
As you try to secure links or hire a firm to help you, always remember that real, worthwhile links require involvement from a third party, who is a real human with a site they care about deeply. If that's not the case, then you need to reassess how you're acquiring links.
Link-worthy Pages are Value-driven
Recently, we did a webinar that focused on linkable content creation. Among the points discussed was the idea that you need to have informational, educational content that provides value to the audiences that you engage.
One attendee submitted the following question:
"Informational content typically doesn't convert well, so how do you focus on getting traffic that drives revenue?"
What I'm going to tell you, may shock you, so sit down or find something to hold on to...
Different types of content serve different purposes, and one piece of content rarely serves all of the purposes you need. Promotional, conversion-based content will rarely earn links — this content is self-serving and doesn't provide value to the audiences you are targeting. Asking for a link to conversion-driven content is essentially the same as asking the webmaster to put up a free banner ad for you...IT'S NOT GOING TO HAPPEN!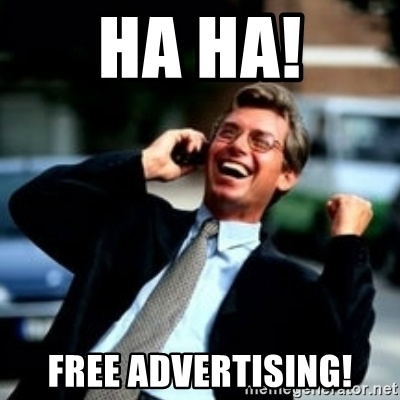 So, how do you create the best opportunity to get conversions out of your informational content? There are a few different options.
Answer Questions
Answer questions and solve problems for your target audience. Present yourself as a brand that solves problems relevant to your industry and you will build trust with your audience.
For example, here at P1P we give away free advice on how to build links and perform better in search on our blog — Linkarati. Our blog currently accounts for ~64% of our monthly traffic. Time and time again, I have clients mention to me a big reason why they reached out to us was because of the quality of our resources. They found value from our content and realized that we could help solve their problems, so they contacted us. Yet, our content isn't salesy or promotional.
Sometimes, the path from Point A to Point B isn't a straight line.
Research, Research, Research
Identify keyword themes to target within your content and optimize for these keywords. You can capture qualified traffic by targeting mid and long-tail keywords, which are typically associated with informational content.
Do keyword research to find what your customers are searching for and answer their questions to win attention and potential business.
Use Internal Linking
Internal linking is a great way to pass link equity to conversion oriented pages on your site, while also increasing their importance within your site architecture.
Remember, if the content you are writing is relevant to your target audience then there's a good chance that content is also relevant to your products, so link back to those conversion pages when appropriate.
The primary function of informational content is — obviously — to provide information, but you can position this content in such a way that it assists conversions as well.
Don't Blindly Chase Metrics
Yes, authority is important — but it isn't the end all be all of quality.
We've all heard the idiom that "those who don't learn from their mistakes are destined to repeat them." This rings true in SEO.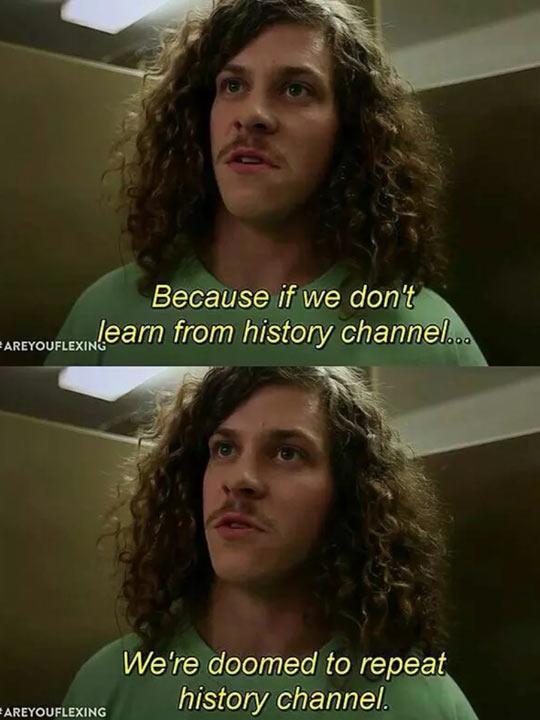 Remember back in 2010 when people were selling links on PR7 SEO directories and you couldn't type "Yes please, those links are so valuable" on your Blackberry keyboard fast enough?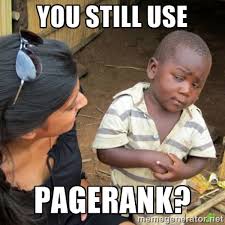 It almost sounds laughable now (except apparently Blackberrys are back?), yet here we are in 2018, demanding DA/DR/PA/TF/CF(insert whatever other metric acronym you can think of) 70+ links like it's the make-or-break factor for a successful backlink strategy.
Similar to how different pieces of content serve different purposes, different links also serve different purposes.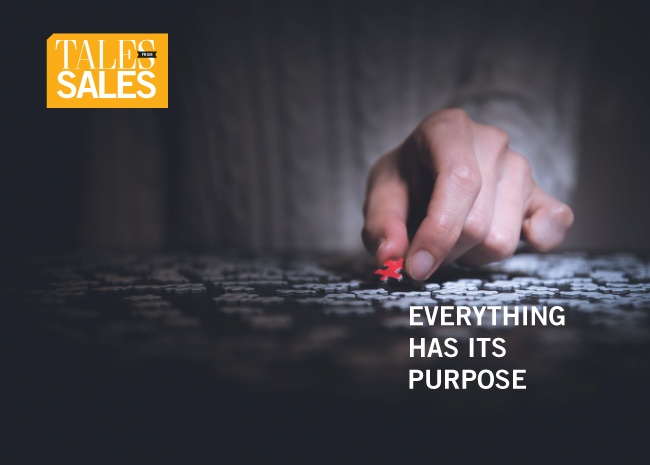 A link from a hyper-relevant site that shares your target audience will provide plenty of value, regardless of authority metrics. Conversely, a link from a DA 60+ guest blog mill, with article titles like "How to get cheap auto loans in Florida", will likely be useless, if not harmful. This is why we don't only chase authority at Page One Power.
If you do have strong desires to get higher authority links then you'll likely need to invest heavily into content creation, because these industry leading sites typically only link to the best and brightest.
Just remember that there are a variety of ways to measure the value of a link, and if you only chase authority metrics...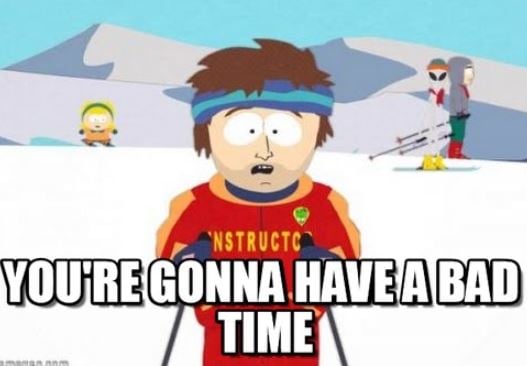 While I may not have covered everything you can do wrong when building links, these are some of the recurring themes I've noticed in my conversations with potential clients.
Here are three key takeaways to remember:
Sites don't link, people link.
Link-worthy pages are value-driven.
Don't blindly chase authority metrics.
If you'd like to talk about how we can help you with your quest for great links, schedule an appointment with me below:
I'll be back around soon with some more Tales from Sales! Until then, best of luck and happy linking!