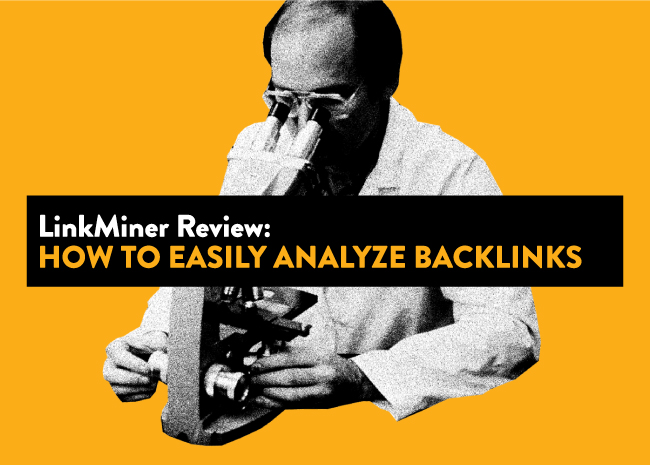 Update: Originally created by Point Blank SEO, I can't verify it is maintained since that site domain was acquired, but as of Jan 4, 2023, the extension works.
Backlinks are critical in SEO. Your website's backlinks must function properly to take advantage of any link equity. If backlinks are broken, your site may not rank where you want it to on the SERP.
However, this process is time-consuming. Therefore, an extension that automatically checks your page backlinks is handy.
As the web developer for Page One Power, I have a tried and true browser extension that helps me promptly find and correct broken links. Below is my review of LinkMiner, a browser extension that makes scanning for broken backlinks quick and painless.
What Is LinkMiner?
LinkMiner, on the surface, is a broken link checker. Initially designed by Point Blank SEO, the extension scans the page you choose for links, highlighting working links in green and broken links in red. In addition, LinkMiner can analyze website domains, subdomains, and individual URLs for broken links.
Broken links can cause serious problems, like poor user experience, and harm your SEO in the long term. For example, if searchers run into broken links on your website, they could quickly become frustrated and move on to another site.
LinkMiner Features
However, LinkMiner offers much more than other broken link checker extensions. It integrates with Ahrefs, Majestic, and Moz. You can find the settings and integrations by clicking the gear after running the extension.
Other features include:
Different options to show link data
Link data and status codes of working links
Social metrics
Number of backlinks and referring domains
Top links (for Ahrefs only)
Links to check on a given page
SERP checking, including
I integrate mine with Ahrefs, which allows me to pull data about links automatically.
For example, I can see the number of backlinks, referring domains, and link status codes on this page.
One of the essential features is the ability to export all the links and their metrics to a spreadsheet for further analysis.
Overall, these extra features make LinkMiner one of the best broken link analysis extension around.
LinkMiner Pros and Cons
To understand the chrome extension better and know if it's helpful, here are the pros and cons of the LinkMiner.
Pros:
Easy to use
Can export data
Integrates with Moz, Majestic, and Ahrefs
Shows link data and social metrics
Cons:
Only checks links (no other SEO information)
Users need existing Moz, Majestic, and Ahrefs accounts
How to Use LinkMiner
LinkMiner is simple to use. First, install the free chrome extension, then go to any webpage and click on the extension to view the links. That's it!
While this chrome extension is simple, it's a critical tool every SEO should have in their toolbox.