To a beginner, the world of link building has to look like a chaotic stew of technical tutorials and bizarre buzzwords.
I liken it to this:
We all have a friend who's into a hobby we just don't understand, no matter how hard we try. It could be fishing, building model kits, horseback riding, medieval poetry, dog obedience training, or anything else under the sun.
They're completely invested in the hobby, so they tend to talk about it a lot. They use the language associated with that hobby and forget we have no idea what they mean. Even if we're mildly interested in the hobby, using the jargon and technical terms might scare us off. We're just not on the same page.
Link builders are the same way. We get caught up in the technical aspects, the new tactics, the latest search algorithm updates, and the new industry buzzwords. To an outsider, it's very much like we're speaking a foreign language.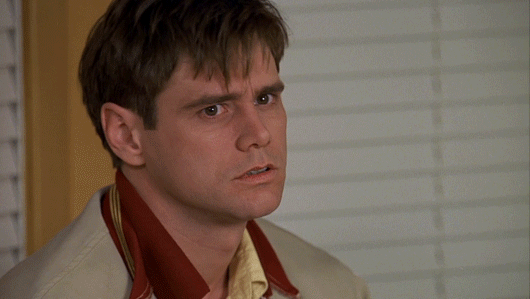 Honestly, I'm guilty of it myself.
We forget that new people become interested in link building every day. After all, it's one of the most effective ways to improve web traffic, conversions, and search engine visibility. However, to the small business owner who wants to dive in and build a few links, I imagine our everyday discourse, not to mention our average blog post, is downright overwhelming.
That's why I want to take it back to basics. If you're a link building beginner, this post is perfect for you. You can build your first links with nothing more than a few free or cheap tools, some educational materials, and a good attitude.
If you're looking for a more advanced guide to link building, Page One Power has a comprehensive guide to link building.
If I were to recommend a bare bones starter kit to any link builder, it would be the items contained in this post. I've done my best to focus on what's practical and necessary, without delving too much into jargon or advanced techniques.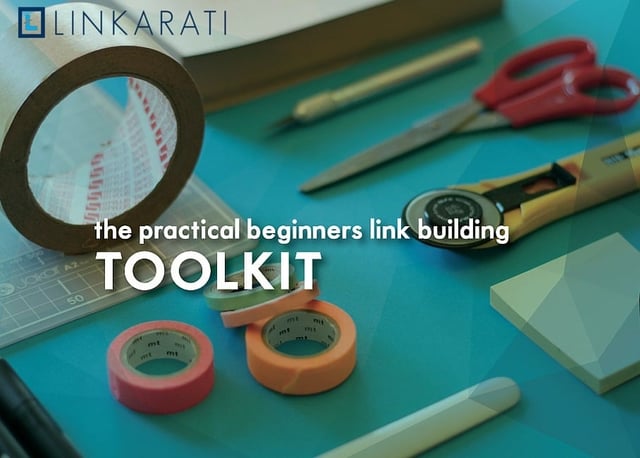 Continuing Education and Patience
If you want to become an effective link builder, continuing education has to be a big part of your life. Search engines are ever-changing, even if the core ethos of link building, as well as the end goal, remain the same.
You have to be willing to learn continuously. Even respected industry pros still learn from one another all the time. Link builders are always innovating, testing, researching, and theorizing. It naturally comes along with the territory.
Don't just dive into the deep end of the pool; start with the basics, master them, and then branch out.
Linkarati's link building resources page contains just about anything you'd ever want to know. Read and learn whenever you can, but don't put any undue pressure on yourself to understand something that's much more advanced than what you currently know. Take it slowly, with one step at a time instead of trying everything at once.
And don't just abandon a link building tactic because it's not bringing you overnight success.
In the world of link building, there's no such thing as overnight success. You have to be extremely patient and follow through.
Learn the basics of:
What makes a good link (industry relevance, local relevance and reputable websites).
How to discover trustworthy sites curated by actual people.
The core elements of outreach and communication.
Those basics will serve you well, no matter how much you learn. You might become a link building guru in the next year, but you'll always rely on those three basic principles.
Google Operators and Search Strings
Link building requires finding relevant websites and asking for a link. However, you have to find those sites somehow.
You have to search Google correctly.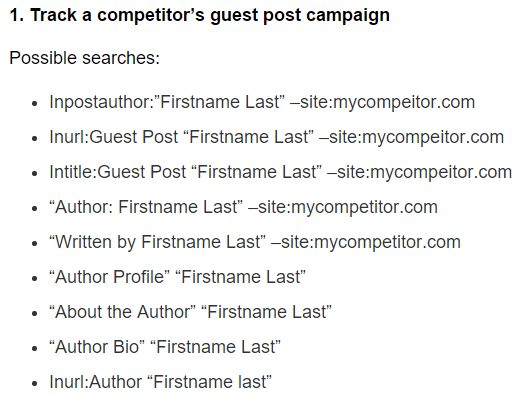 The websites that might provide the best value for your own site aren't always found on the first page of Google's search results. They won't always be the big players. Instead, they might be buried further back in your average search results. That's where more advanced search operators come into play.
If you're trying to find a local neighborhood association, you might search for:
"neighborhood association" Trenton instead of just neighborhood association with location services turned on. You may also want to try Trenton associations inurl:links.
I like this comprehensive list at Optimize Smart because it helps you find your specific search parameters. Product reviews, sponsorships, industry resources -- you name it, and it's there.
With this list, you can start anywhere you want and learn as you go. Soon, using these search operators to find relevant websites will become second nature.
And I'll be honest, there's almost no chance you'll ever use all of them. Just take it one step at a time and experiment freely.
There are an almost infinite number of possibilities, but you'll find what works for you soon enough. If you hit a dead end, refer to that post again and try something new.
The Value of Domain Email Addresses
Next to finding good, relevant websites, outreach is the most important part of link building.
You have to convince another webmaster or blogger to link to your site. We'll discuss that a bit more in the last section, but for now, there's one thing you can do to boost your credibility instantly.
It's actually very simple, just use a domain email address: yourname@yoursite.com instead of yourname22@gmail.com.
Webmasters frequently receive spam email from all sorts of random Gmail, Yahoo, Hotmail, and other addresses. If they can see your email is coming right from your site or business, you already look more credible than 80% of other people from whom they hear.
It's simple and basic, but it's something many beginning link builders don't even consider.
There are exceptions to this rule. Some webmasters and bloggers prefer more casual outreach. However, for the most part, it's best to keep it professional and credible.
Basic Outreach Tracking and Organization
Next, you need a way to keep track of all these sites you discover and reach out to.
You need a way to look back on whom you've contacted, when, and the website to which they are attached.
Basically, you don't want to make any embarrassing mistakes. If you reach out to a person one day, forget you've sent the email, and then reach out a week later like you've never tried to make contact before, you'll instantly lose all credibility.
And you'll feel dumb, which is never fun.
I recommend using a simple spreadsheet. A Google doc will do just fine.
It needs to include:
Date
Website
Contact Info
Action Taken (email, phone call, filling out a web form, a social media message, etc)
Linking Page (if you successfully build a link)

Many link builders like to note the site's Pagerank, Domain Authority, and Alexa Ranking, too. We can debate the merit of those metrics any time, but if you think they're important, it's best to include them in your spreadsheet.
Including them will help you to prioritize.
I've built a basic link building tracking sheet in Google Docs, and you can download and/or copy it to your own Google Drive here. You can also read a tutorial on how to create your own outreach doc here.
I've divided it into four sections:
Live Links - links you've successfully built
In Communication - for when you're still conversing with a webmaster but have yet to build a link
Attempting to Reach - for when you've yet to get a response
Research - for sites you've found, but haven't yet reached out to
It's more basic than the tracking sheets I personally use, but it's more than adequate if you're just starting out. If you want a more advanced sheet, feel free to contact me, and I'll give you some suggestions.
I'm sure all the link builders here at Page One Power have unique methods, too, and they'd probably be more than glad to share them or point you in the right direction.
Basic SEO Tools
There are dozens of amazing SEO and link building tools available for the advanced link builder. They can help you find websites, help you with outreach, help you with keyword research, and help you track your inbound links. The well is as deep as you're willing to go.
For the beginning link builder, though, I only recommend a few cheap or free basic tools. When you're just starting out, you don't want to rely too heavily on tools, and you also don't want to get overwhelmed by the various advanced features.
Here's what I'd go with:
These should be enough to get you started.
Something Worth Linking To (Linkable Asset)
If you want to build links, you need relevant target sites, good outreach skills, and… not forgetting something to which you can link.
No one wants to link to your product page, or even to your homepage. If you ask for a link, your site needs to provide some value. It can be educational, entertaining, or interesting, but it has to be something people want to read, watch, or listen to.
You need a good piece of content.
If you already have a bunch of content, Cory Collins wrote an excellent piece on how to find a linkable asset on your own site.
If you need to create that content, do it before you start building links. In a recent post on my site, I talk about how you can start at the most basic local level to create linkable assets and provide value. It's okay to start small. I call this form of grassroots link building the Ground Zero Technique.
Not everyone wants to start small, however. If you want to go big right out of the gate, Andrew Dennis wrote a great tutorial for brainstorming creative content ideas in an article for SEMrush. It gets a bit advanced, but he offers concrete ideas to spark your creativity.
You'll just want to provide something people will want to read and a place to which they can link. When you're starting from the beginning, it's hard to build great links without good content.
Conclusion
As a link builder, you have to learn as you go. Along the way, you'll encounter rejection and disappointment. You'll make mistakes. And that's okay, because we've all been there.

We all started somewhere, and none of us understood all the terminology and technical stuff from the offset. If you want to build links, you will have to get your hands dirty and start with the basics.

In reality, you won't need much more than the will to learn, a few basic tools, and a can-do attitude. There are no shortcuts-- it will take time and hard work. However, if you build up from the basics, you'll be building effective links with the best of them in no time.