We all know content is king, right? If you've spent any amount of time working in the SEO industry, you've heard Google say (in an blog, video, tweet, and the list goes on…) the best way to get your website to show up in its search rankings is to create great content that users love.
- "What's the best way to protect yourself during a pandemic?"
- "Create good content." – Google, probably…
In all seriousness tough, there is a reason Google harps on us about creating quality content — Google wants high-quality, useful pages in their search results because they provide a positive searcher experience.
So, at the risk of sounding like a Googler, you need to have helpful, valuable pages if you want your website to perform well in organic search. Today, I want to focus on two specific types of content that can help you achieve SEO success: linkable content and keyword-focused content.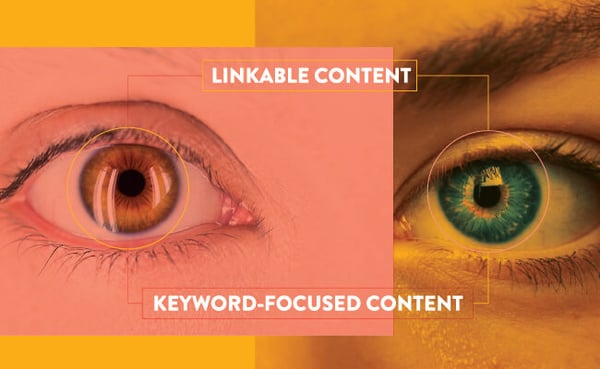 In an ideal situation, you would create both types of pages. However, not everyone gets to operate in ideal circumstances, so I posed the question of which is more important to some of the brightest minds in SEO to hear their insights. If you want to jump straight to their responses, click here. Otherwise, I'll walk you through these two types of content so you can understand the goals, attributes, audiences, etc. of each before diving into the expert opinions.
Let's get started.
What is Linkable Content?
Linkable content is any page that is designed and created with the primary goal of attracting backlinks to your website.
These pages can take many different forms, but some of the common attributes of link-worthy content include:
Broad appeal that caters to a large audience
Engaging or entertaining format
Informative, and supported by relevant data
Original or unique in some way
Comprehensive coverage of a topic
Etc.
These characteristics are common among link-worthy pages because they contribute to the overarching goal of compelling another person to link.
However, your goal with linkable content isn't to get one person to link, it's to get as many (relevant) people to link as possible. This is why broad appeal is such an important attribute for linkable pages — the more people your page appeals to, the more people you can convince to link.
Since you want to capture the largest audience possible, link-worthy pages typically serve the audience that lives at the top of your marketing funnel — the broadest part of the funnel. While these people may be the furthest from conversion, they are still relevant to your business and you want to introduce them to your brand.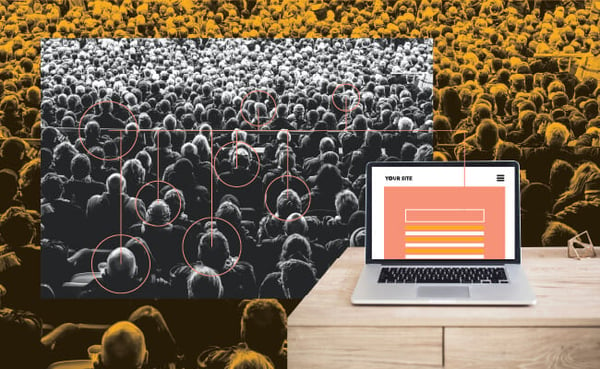 Furthermore, you can include appropriate internal links to your converting (products or services) pages to increase their visibility as well. Not only will these internal links provide navigation to converting pages, but they will also ensure your converting pages benefit from the link equity of all the backlinks your page earns.
To recap, linkable content:
Is engaging, informative, unique, comprehensive, and more
Serves a large, broad audience at the top of your marketing funnel
And fulfills the goal of attracting backlinks to grow the authority of your website and pass link equity to important pages via internal links.
You can see an example of a linkable page on our site here.
What is Keyword-focused Content?
Keyword-focused content, as the name suggests, is any page that is designed to rank in organic search for a specific set or subset of keywords and phrases.
Pages designed with organic rankings in mind typically have:
A narrow focus in terms of topic or subject
A structure that answers the intent of the associated keyword quickly
Optimized headers and sub-headers (in terms of the target keyword and phrases)
Formatting consistent with current ranking pages
Etc.
These are the common attributes of keyword-focused pages as their primary goal is to attain keyword rankings for relevant queries.
---
Struggling to create content that ranks in search? Download this free content checklist to ensure your content is built for success!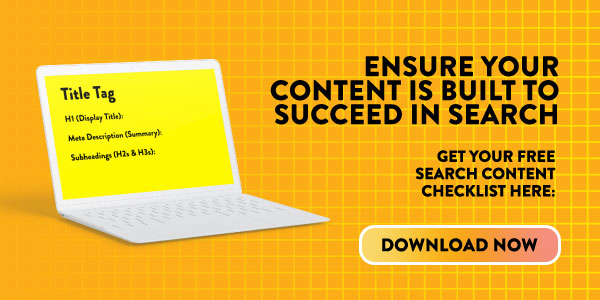 ---
Contrary to the broad appeal of linkable content, keyword-focused content should serve a very specific audience. Consider this strategy like a business that "niches down" to serve a defined but select group of customers (E.g. a link building company vs. a search marketing agency). However, this means these pages have a smaller audience and likely won't have many link opportunities, increasing the importance of earning organic rankings.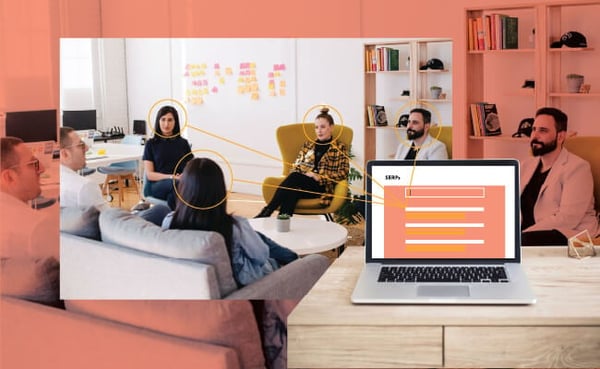 The specificity of keyword-focused content is what gives these pages a competitive advantage in the SERPs, diving deep into a particular topic, rather than only scratching the surface within a broader, more general page. With the right targeting, you can design these pages to earn organic rankings relatively quickly in low-competition search results, to create passive streams of qualified traffic. Of course, low-competition typically means low search volume, but if you successfully scale this strategy to target multiple keyword sets, you can build a significant amount of organic traffic on aggregate.
To recap, keyword-focused content:
Has a narrow focus and serves a specific audience
Is optimized for a defined keyword theme
And best serves low-competition, low search volume keywords.
You can see an example of a keyword-focused page on our site here.
Linkable Content or Keyword-focused Content?
So, now that you understand the goals and characteristics of these two different types of pages, which should you focus on more for your website? Which is more important?
Well, to help me answer this difficult question, I reached out to some experts from around the industry to get their opinions. Specifically, I asked them the following question:
"All things being equal, you have the ability to create a (non-product/service) page on your site relevant to your business. One page will earn links, but not rank for any keywords. The other page will not earn any links, but will rank for relevant keywords. Which page would you rather create?"
Below is a list of the experts (in the order of when I received their responses) I reached out to, and you can click their name to go straight to their response.
Danilo Romeiro, Sr. Content Strategist |
iPullRank

---
You can see why this is such a nuanced question, as we have varying opinions and great points being made on both sides. I appreciate these experts taking the time to answer an admittedly subjective question, to give us more perspective and understanding on why each type of content is important.
Final Thoughts
The question of which is more important between linkable content and keyword-focused content is intentionally difficult and subjective — the truth is you need both.
But since I didn't let the other experts give this answer, I will "pick a side" here as well.
My opinion is that linkable content is most important because it supports the legitimacy and authoritativeness of your site, and at the end of the day, Google's algorithm is still built on links as a signal.

So, if you want sustained rankings and long-term visibility in organic search, you're going to need backlinks. Furthermore, links were useful before search engines as a fundamental part of the web — links provide direct pathways to your site, which helps you avoid putting all your eggs in the "search basket".
Again, a comprehensive SEO strategy should include both linkable and keyword-focused content in a ratio that makes sense for your site and business. But I wanted to pose this question because it is one you should be asking yourself before you create a new page, as it will force you to think long and hard about your website's goals and if your content is serving those goals.
I hope the information shared here helps you better understand the different types of content your website needs to be successful in search and empowers you to build an effective content strategy that supports your SEO goals.