Happy Holidays y'all! In the spirit of the season, we have a new festive post today. This post is the latest in a long line of SEO-themed holiday posts here at Page One Power. We've witnessed the theft of Linksmas, learned about the 12 days of outreach, discovered what goes down on Linksmas Eve, and even met a search optimizing snowman.
This year, we explore the age-old tale of a link builder trying to convince a skeptical webmaster to link to their resource, all through the lens of the holiday classic Baby, It's Cold Outside.
So without further ado — Webmaster, It's Okay to Link Off-site.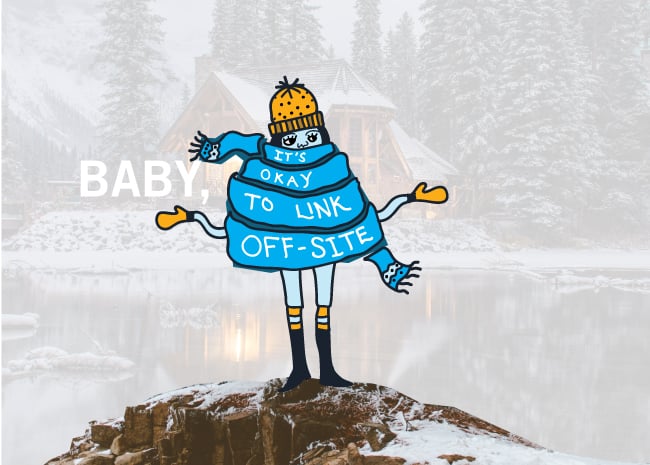 Your link cannot stay; (It's okay to link off-site)

It's got to away; (It's okay to link off-site)
This email has been; (Been hoping you'd open)

So very nice; (Your short response is cold as ice)
The dev team will start to worry; (Webmaster, what's your hurry?)

The editor will be pacing the floor; (A link your audience will adore)
So really I'd better scurry; (Webmaster, please don't hurry)

But maybe just one link more; (Please add my link, I must implore)
The Google might think; (Believe me, the relevance is there)

Say, what's in this link?; (A great resource is out there)
I wish I knew how; (Your visitors will all say "Wow!")

To break this spell; (They'll love this page it sure looks swell)
I ought to say "No, no, no, sir" (Links bring relevant sites closer)

Sorry but your link is denied (What's the sense in hurtin' my pride)
Your link cannot stay; (Oh, please don't hold out)

It's okay to link off-site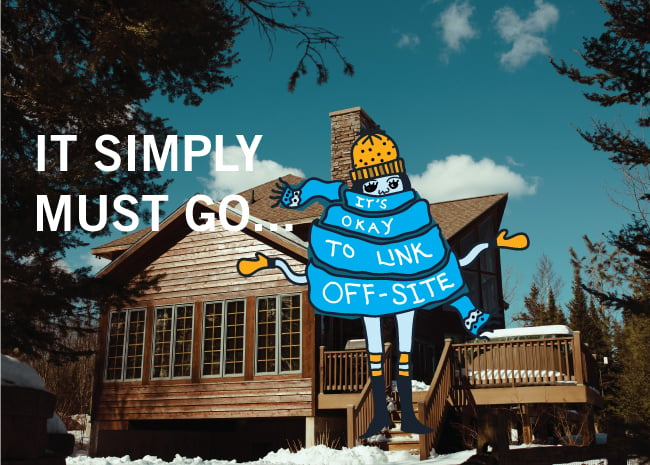 It simply must go; (It's okay to link off-site)

The answer is no; (It's okay to link off-site)
Your follow-up has been; (The third time you finally open)

So nice and warm; (Look at my page, it will inform)
The Penguin might be suspicious; (I admire you being this judicious)

The web spam team will be at my door; (They've never flagged links like this before)
A manual penalty can be vicious; (This link isn't malicious)

But your page has information galore; (Never such rich content before)
I'll link to your home; (But there's a more relevant page out there)

Perhaps with a nofollow; (Why send users, but not Googlebot there?)
Rel=nofollow is grand; (I really don't think you understand)

What don't I see?; (Nofollow is for pages that aren't trustworthy)
There's bound to be talk tomorrow; (Talk of how your links are apropos)

At least there will be plenty implied; (Like "Where'd they find this super good guide?")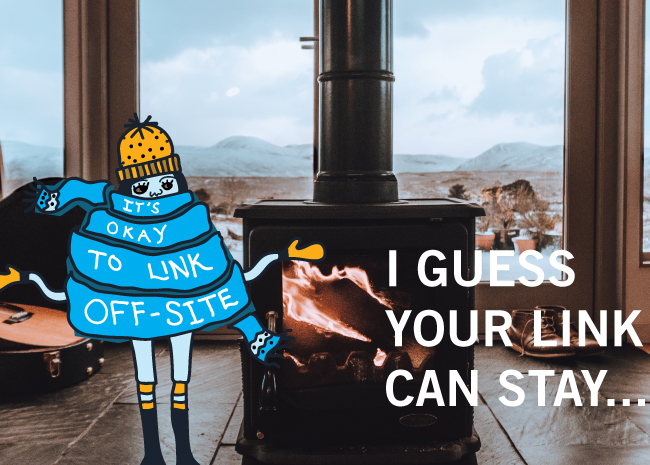 I guess your link can stay;

(That's the way to link out)
Because…

It's okay to link off-site!
I hope you enjoyed Webmaster, It's Okay to Link Off-site and thanks so much for reading our blog all year long. Merry Christmas and Happy holidays to all, and I look forward to continuing our SEO journeys together in 2019!