Guest posting is like the little engine that could. Despite predictions from Google professionals that it would become obsolete, guest blogging remains an active way to build links. In fact, a 2021 study on blogging statistics shows that 76% of editors plan to publish one to ten guest posts per week. Per week!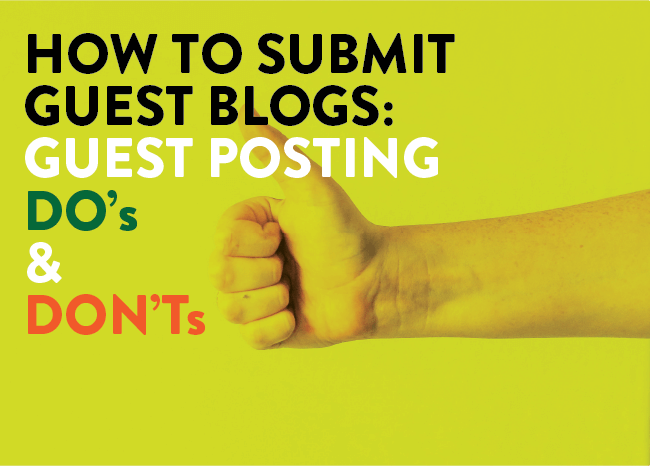 I've been the P1P contact for almost two years, so I've had my fair share of guest posting pitches. I've seen some of the worst outreach imaginable: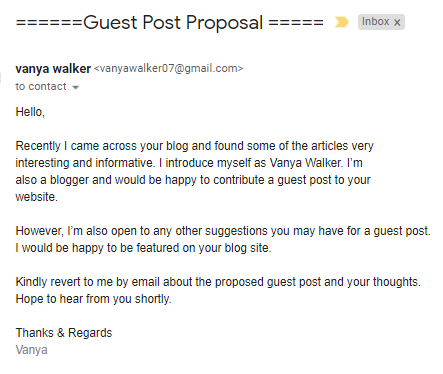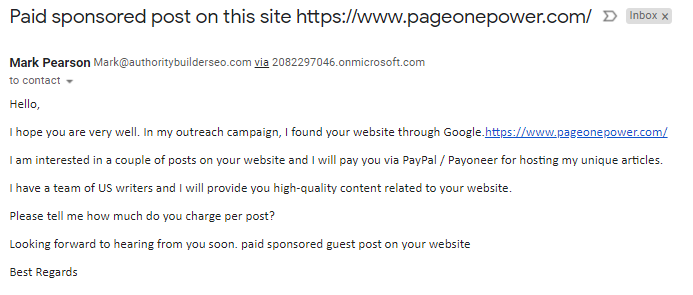 Unclear topics, no directives, paid offers, and even blank emails (seriously) plague my inbox. It's important to make a good first impression if you're pitching a guest post; Site owners and blog editors have a lot to do throughout their day-to-day, and deciphering a cryptic email is the last thing they want to do.
Guest blogging definitely has its SEO advantages:
It helps expand your personal network
It helps beef up your backlink profile
It helps generate qualified leads
You get instant exposure to targeted traffic
You can improve your online authority
So is there a good reason to invest in guest posting? Absolutely.
Is there a right and a wrong way to go about guest posting? Absolutely.
To keep the pitching process efficient, here are some do's and don'ts that every guest blogger should know.
Do: Be Direct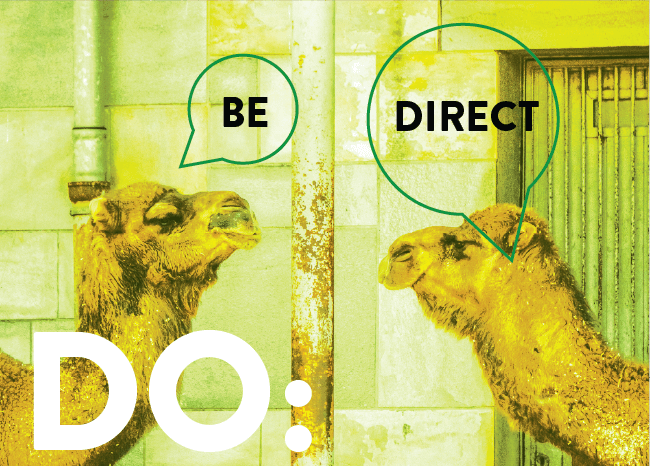 Your outreach emails should be concise and direct. It's important to remember that there is another person behind the screen reading your emails and deciding whether or not to use your post.
Keep these email best practices in mind as you create your strategy:
Understand your unique value and what you can offer the site
Look at templates for inspiration, but make sure to personalize
Use the site owner's name instead of the generic "hey there" greeting
Reference something from their site to show you did your homework
Make the content the topic of your pitch so it's clear what your goal is
Ensure all the key details are in your email
If you keep your emails simple and to the point, the site owner you're reaching out to will better understand your pitch, and you'll spend less time sweating over their decision to use or not use your posts.
Don't: Be Long-Winded
As stated before, site owners are busy and don't have time to read a particularly long email that tells them how you came across their blog, why you need this guest posting opportunity, how you've had only ramen for the last couple of weeks, blah blah blah.
I bet you didn't even read that whole sentence.
So what are the chances a site owner will read a three or four-paragraph email? Although email read time increased by 21% in 2019, do not use that time to regale the recipient with your life story. Instead, use the increased attention span to introduce empathy and persuasion into your email outreach.
Additionally, Hubspot found that 46% of all emails are opened on mobile devices. This is another compelling reason to front-load important information in your emails. Reading on a mobile phone is entirely different than reading on a computer screen. Since the text is smaller and more compact, your emails should start with your most important information so the reader doesn't have to scroll to find it.
Do: Research the Site's Audience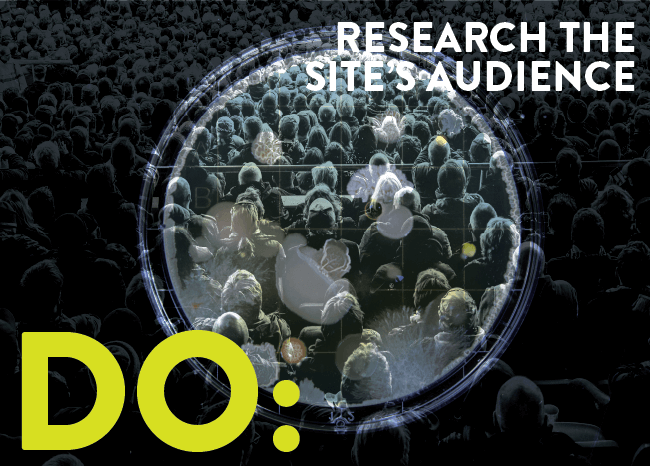 Blog owners post articles that are relevant to their target audience. It's safe to say that a real estate blog probably won't post an article that pertains to the top 10 movies of 2021. Unless they all happen to be about real estate.
As a guest poster, you must do your due diligence and research the target site's audience to ensure your post is relevant to their audience. You can look at things like:
Social media posts and comments
Keywords and queries related to the target site
Customer reviews
Other blog posts from guests
Also, as you pitch posts, don't send the same post to multiple blogs. It can be tempting to make slight changes to each copy in order that they pertain to each site, but this practice compromises the quality of the piece. Instead, create unique content for each outreach.
Don't: Reach Out to Irrelevant Sites
Why shouldn't you reach out to all sites for guest posting?
Relevancy is key to ranking higher in Google. Backlinks from relevant sites show Google what your site is about while providing votes of confidence (authority) for your content. Finding high-quality websites for guest blogging can help narrow down your outreach and allow you to focus on better linking opportunities.
Additionally, linking to another website should make sense when looked at from a human perspective. If a mattress blog was linked to a horticulture website just because the horticulture website was an established one, that wouldn't make much sense, would it? However, if the mattress blog was writing an article about the best plants to put in a bedroom, then it would be more relevant.
You also want to write about topics you know. Remember that blog editors are experts on the topics they write about. They can spot a hastily-researched subject from a mile away. If you focus on topics you already know, then you can ensure a quality blog post.
If you're trying to expand your target audience, always tie the topic back to what you know to make it relevant. For example, if you are a lawyer and want to write for a marketing blog, it would be smart to write about legal problems (or solutions) in the marketing world.
Do: Provide Valuable Information to the Audience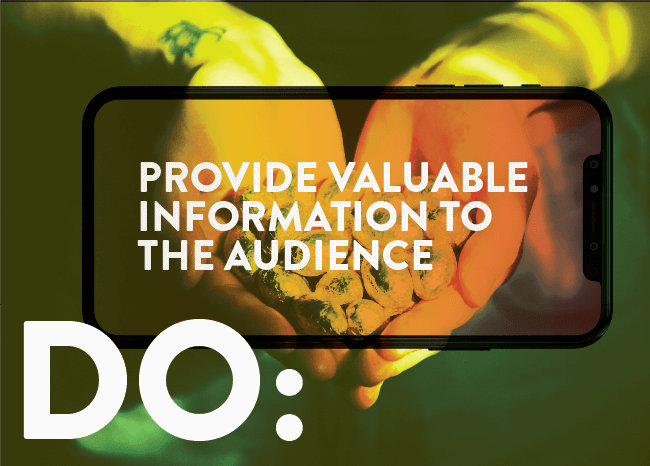 Your post should provide valuable information to the target site and its audience. This type of content, also called linkable content, can be educational, informational, and appealing to a large audience at the top of the marketing funnel.
Duplicating a post that's been seen 594, 967, 493 times is a bad practice in the SEO world. If you write about a common topic (looking at you "Marketing Strategies" blog posts), it will be hard to write something unique that can cut through the clutter in the search engine results page (SERP). Search algorithms favor unique, quality content over generic content because they want to serve searchers the best content available. It's best to give the blog owner a reason to use your content and link to it. Unique content that serves their audience can help.
To generate unique, quality content, consider the following:
Identify searcher intent
Narrow down your topic to a specific focus
Research what the competition is doing
Determine how your stance is different
Conduct research to back up your statements
Before submitting the article, read a few of the target site's blog posts to understand their style. Is their content funny or serious? Do they include a lot of pictures, or are the posts less than 500 words? All this research can help ensure your post matches the tone and voice of the blog, making it easier for the site owner to include it in the mix.
Don't: Link to Promotional Pages
This is an important piece of advice: blog owners will not use promotional links from other sites. For instance, say you are a lawyer who is outreaching to a marketing blog. If your content overtly says "Contact me for lawyer information," or any other advertising for your services, the site owner will most likely reject your content.
Blog owners grow their audience by providing informational and helpful content. If they all of a sudden started promoting services that their audience is not yet ready to read about, they could lose site traffic. Also, using a lot of promotional links can make you look like a spammer.
It's important to link to your site only if it's relevant to the topic. Your anchor text should provide some idea about the page it's linking to while fitting in with the context written around it. It should feel natural when reading. If you want to link to your own site, you can do so in your bio.
Do: Show Examples of Your Work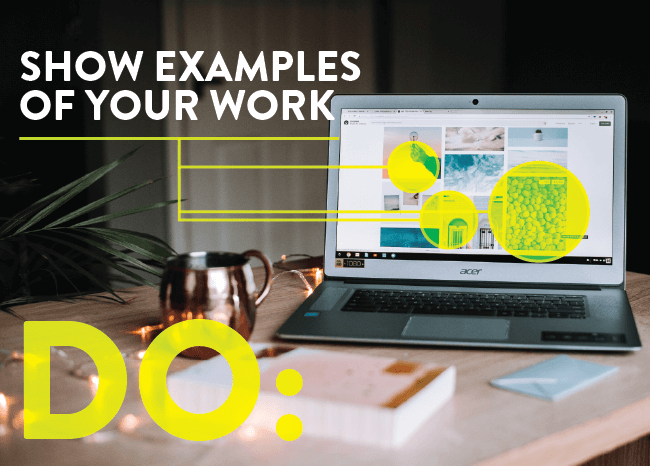 You wouldn't apply for a job without showing examples of your work. Guest posting is like applying for a job — you should be ready with examples of your writing skills so that blog owners understand what they are working with. You could even go a step further and provide relevant examples of your work to the site you're pitching.
Many, if not all, blog owners will have guidelines available for guest posters. Along with examples of posts they like and won't accept, these guidelines can include various standards pertaining to:
Originality of concepts
The tone and writing style of the blog
Citation rules
Internal linking rules
Make sure you read these guidelines. If a blog owner realizes you haven't read them, they won't waste time reading your pitch or your article. However, by showing them examples of your work that already fit within these guidelines, there is a much better chance of your work getting accepted.
Don't: Offer Money
Offering money may seem like a sure way to land a guest posting gig; however, this is exactly how guest posting got a shady reputation. Once people start paying for blog posts from guest writers, Google is no longer sure of which article is a paid post and which is not. By accepting money, blog owners are turning into a business that publishes articles instead of producing free informational content for their readership.
On the other hand, writers who pay to have their blogs published are essentially paying for links back to their blog. This is a big no-no in SEO because it's an artificial way to obtain links. Are the sites linking back to yours really vouching for your content, or are they being paid to do that?
This black-hat SEO tactic was exactly why the Penguin algorithm was implemented in 2012. Websites with little to no content were ranking in the SERPs because they were paying for backlinks. If you offer money with your guest post, your site could be penalized.
Guest posting has unfortunately gotten a reputation for being spammy and unethical; however, it is a natural and logical way for websites to share authority with each other. If you put the time into creating useful content, sites will naturally want to link to it. When guest posting is done the right way, it can help your site obtain the backlinks it needs to rank. It's not a "throw spaghetti at a wall situation," though. Ethical and sincere guest posting takes strategy, time, good outreach, and a whole lot of patience.