Link building is usually the least controllable aspect of SEO. And often, the most frustrating.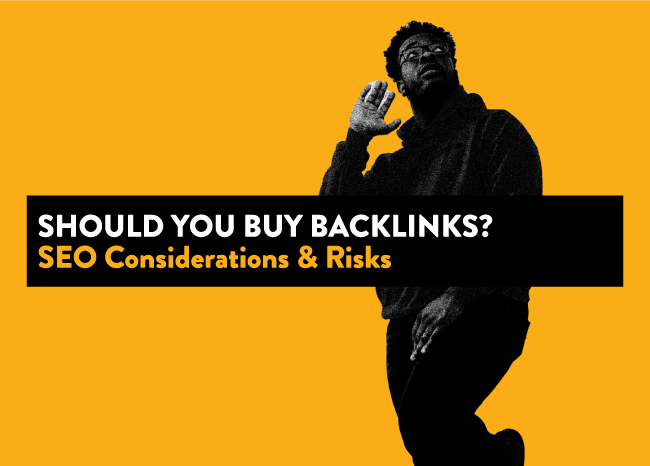 The value of links hasn't changed since Google first introduced them as a ranking signal and subsequently became the dominant search engine. Links are a vital piece of the equation to grow rankings and organic traffic. But links are difficult to secure, hard to calculate direct ROI, and require a different skill set from other SEO responsibilities.
What's the best path forward?
We've all heard the same trite advice from Google: "just build great content!". As SEOs, we also know how likely it is that we'll "earn" relevant, valuable links to the strategic pages we need to rank: pretty much zero.
The most difficult question we all must ask ourselves as we work to secure new links is "why would anyone link to this page?".
That's the trick of link building. It's the reason Google originally used links as a core signal and why links remain a core signal today: there are precious few reasons another relevant, authoritative site with an established audience would link to one of your pages, sending their visitors to your site and vouching for the experience.
There is a shortcut to the entire process of link building. And, if you spend any time on link building – literally any – you'll be offered ample opportunity to indulge. I'm, of course, talking about buying links and paying for placement.
For every email you send, there's a chance you'll get a response asking for payment in order to place the link.
And usually, the cost isn't prohibitive – Ahrefs found niche edits cost $361.44 on average and guest posts cost $77.80 on average.
If you don't want to find and purchase the links yourself, there are a slew of agencies offering services that rely heavily on purchasing links. Many of these agencies are run by intelligent people who work diligently to ensure the links they're buying are minimizing risk. Many of these agencies charge anywhere from $100 - $500 per link, depending on metrics such as Moz's Domain Authority, Ahrefs' Domain Ranking, estimated organic traffic, and other KPIs. It's a very transactional model, where you can know explicitly what you're buying before purchase. In many cases, you place your order directly through the agency site itself.
The Risks of Buying Backlinks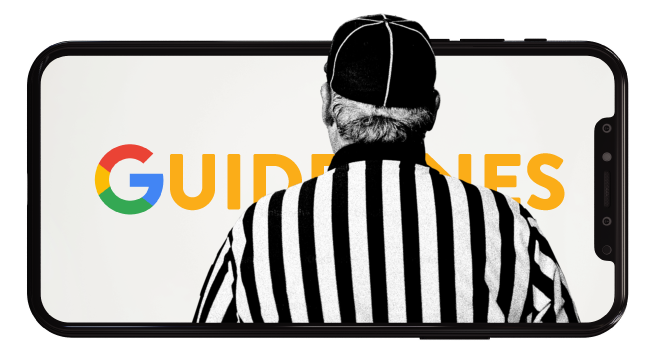 There is, of course, a giant caveat to this shortcut version of link building: paying for a link is directly against Google's Webmaster Guidelines.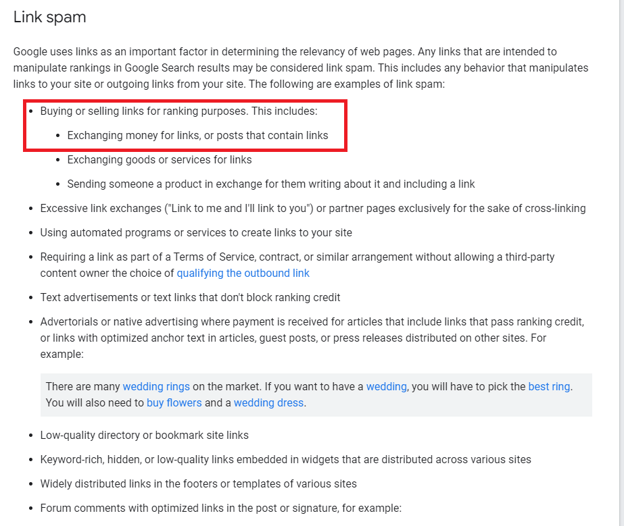 https://developers.google.com/search/docs/essentials/spam-policies#link-spam
There is no question about it. If you engage in purchasing links – or engage in a service that purchases links on your behalf – you're putting yourself, your site, and your business in Google's crosshairs.
There's another caveat as well: any site willing to sell a link to you will be willing to sell a link to someone else, as well. That's a race to the bottom – how authoritative and valuable is a site that engages in selling links?
Page One Power does not pay for a link – ever. That's not a risk we find acceptable with a client's trust, authority, and investment in our services. It's counter to the fundamental values by which we operate.
But because we hold ourselves to the high standard of only securing real, editorial links doesn't mean we don't understand the position of those who do purchase links.
I do not condemn purchasing links – if anyone understands, it is the folks here at Page One Power who labor day-in, day-out, working to secure real, editorial links back to strategic pages on our clients' websites. That's what makes our work, our price point, and our model different from the many other link building agencies you can engage at a lower price point.
We know many, many of our competitors engage in buying links. It's a definable piece that allows them to offer links at a lower price point – they know they can guarantee links based on a fixed price point, which effectively turns them into middlemen selling links.
With that in mind, buying links is a risky practice and should be a buyer beware situation.
Considerations Before Buying Backlinks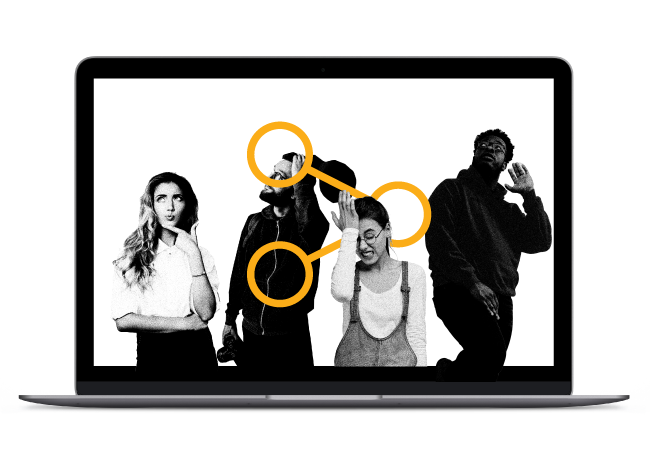 Here's the advice I'd give to anyone considering buying links.
1. Be honest about the risk
Buying backlinks isn't a decision to take lightly – not if your business depends on organic traffic and search as a viable channel.
Before you start buying links – which is one of those activities that, once done, makes it easier and easier to do again and again – you should be honest about whether or not the risk makes sense for your business. Ask yourself these questions:
What would be the outcome for your business if you lost your rankings in organic search?
What is the value of short-term success?
What's the risk of losing rankings and being forced into a lengthy recovery process?
Could your business survive if you lost most or all of organic traffic?
What steps would you have to take?
You'll also need any other decision-makers to be included in the decision-making process. If you're accountable to a VP, c-suite, owner, co-founder, or partner, you'll need their awareness and understanding before you begin the risky practice of buying links.
2. Be critical and analytical of the opportunity
Not all opportunities are created equal. There is no such thing as a free lunch. Birds of a feather flock together.
Is that enough idioms?
If you're offered a cheap opportunity to secure a link back, how much value is in it for you, really? Don't forget that if you're being offered the opportunity to purchase a link on the site, others are as well.
Analyze the website in question. Review their metrics:
Current organic traffic
Organic traffic trend
Organic traffic spread across the site
Keyword rankings
Content quality across the site
DR / DA of the site
The site's backlink profile
Other paid links across the site
The types of sites they consistently link to, and how.
Your goal should be to minimize risk and maximize value. Paying for a link isn't a place to skimp – if you're going to engage in link purchasing, either directly or through an agency, you'll want to be critical and analytical of the opportunity.
3. Relevance matters
The opportunity to purchase backlinks often comes with a list of domains. This includes buying links directly from the websites themselves ("I have a few other sites if you're interested") or from an agency that engages in purchasing backlinks on your behalf.
Most often, the metrics shared in these lists are related to DR, DA, or maybe even organic traffic. What isn't mentioned is the relevance of the site to your own domain. That's an important consideration, and it will be solely on you to consider.
There are multiple elements to consider when determining relevance in link building:
The domain
The page linking
The context around the link
The anchor text.
Page One Power has always been a relevancy-first agency, and we're in good company.
Relevance is even more critical when purchasing links because any site accepting payment is likely less editorially staunch. That means you – and everyone else who buys a link on the site – is able to purchase a link that is unnatural and over-optimized.
4. Moderation will be necessary
It takes more than a single link to move the needle.
Purchasing one link is almost certain to lead to purchasing another because you're not really solving a problem by purchasing a single link one time.
You can see where this is going: it's easy once you've purchased one link from a good website to justify the purchase of another. And another. And another…and so it goes.
Buying one link – or even a handful of really well-analyzed and quality links – is unlikely to result in a penalty. And those links very well could impact your SEO performance. But engaging in consistent, long-term link purchasing is unlikely to end well. Doubly so if you have an agency purchasing links on your behalf.
As stated throughout this piece, payment for links is squarely against Google's Webmaster Guidelines.
Your link strategy shouldn't hinge on purchasing links – that's a house of cards waiting to collapse. So, like all things in life, if you're going to indulge in purchasing links, moderation will be key.
Which brings me to the final point.
5. Really, it's best to avoid buying links at all

I get it. I really do – buying links makes a certain amount of sense. If you're actively engaged in link building, you'll come across offers that make a lot of sense.
The money will be right, the site clean, the relevance high, and the quality very reasonable. Why not just buy the link? That's, of course, the ideal situation.
But buying links is a bad habit to start. Google has somewhat of a scorched-earth approach to discouraging spam behavior, of which link purchasing falls squarely.
There are no guarantees in organic search, but if you let the habit of buying links creep into your SEO campaigns, there's a real chance you could wake up one day to sudden, complete rankings and traffic loss. And if your livelihood or your business's livelihood, relies on organic as a channel, then it's just not worth the risk.
Don't buy links. Spend the time and energy to build them organically and editorially.
It's worth it in the long run.