E-commerce Link Building Strategies
It's no secret that link building for e-commerce sites is hard. Whether you're an SEO building links for a client or a webmaster working to improve the visibility of your own site, there are some unique challenges you face when building links for an e-commerce site.
Issues such as:
Dealing with hyper-competitive niches

Appearing unnatural (as a

link scheme

) in the eyes of Google

Overcoming the commercial connotations associated with linking to a page that sells a product
All these factors contribute to the difficulty of building links for these types of sites. Even with all these issues, e-commerce link building is far from impossible and there are several viable strategies you can pursue to be successful.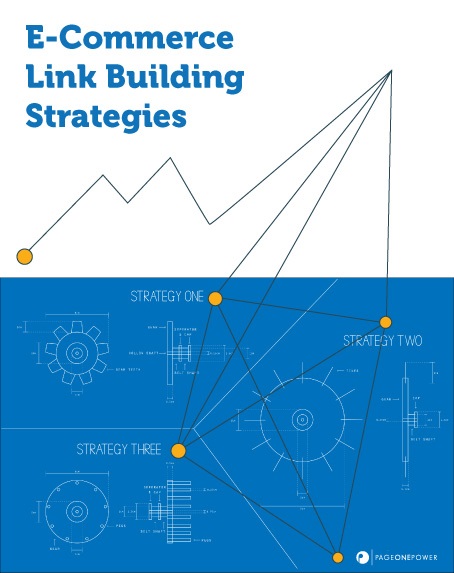 ---
Looking for more link building strategies for ecommerce? Learn all your basics in Link Building: From Beginning to Launch: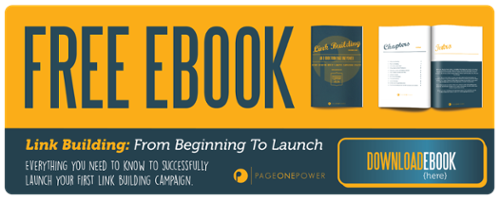 ---
Conceptual Strategies
Before delving into the actionable steps you can take, it is important to first understand some basic conceptual strategies to work efficiently and effectively.
Increased Focus on Relevancy
To build effective links you must always have relevancy and usefulness to user experience in mind. The significance of this becomes magnified when linking to an e-commerce product page as the link needs to provide value to the user by pointing them to a product they're interested in.
For example, a link to a page selling various types of tires belongs on an automotive/car site, not a blog about kittens. Otherwise the link is useless, manipulative and potentially toxic.
Selecting Appropriate Landing Pages
While deep linking to a specific product page is usually a sound strategy, it may not always be ideal. You must take into account your particular situation and goals to determine whether to link to a product page, category page, or simply the home page.For example, if your primary goal is to improve brand recognition rather than increase revenue you should link to a home page.
It is also important to consider which landing page would be the most natural; it is always better to simply link to the home page rather than try to squeeze in a product page link where it doesn't fit. Todd McDonald further explains how to determine which landing page to use in this helpful Buzzstream article.
Anchor Text Considerations
Along with selecting the appropriate landing page, it is also critical that you use natural and diverse variance when choosing your anchor text. As with relevancy, building a natural backlink profile should always be at the forefront of a link builder's mind and anchor text variance plays a major role.
Although it may seem natural to use exact-match anchor text when linking to a specific product page, it is still not a good idea and should only be used sparingly. Instead, consider using long-tail and partial-match anchor text or white noise anchors like "click here" or "this website". Adam Thompson presented this distribution of anchor text as a useful rule of thumb in an article he wrote for Search Engine Journal.
Again, relevancy is key. For example, if you are building links for an e-commerce site that sells tires, you may write a guest post on an automotive blog that compares various aspects of tires and includes a bio at the end that reads:
This is a very natural way to link back to your e-commerce site as it provides value to the user because it gives them the opportunity to pursue more information on a product they are already interested in. While this is one of the safest ways to link, it is not your only option. For example, try mentioning a specific type of tire within the article and use that mention to link to a corresponding product page on your site. As mentioned before, make sure the link fits naturally and only use this sort of exact-match anchor text strategy modestly.
Actionable Techniques
Understanding these basic conceptual strategies will help get you started off on the right foot. These strategies will establish a strong foundation for the real action: the tips and techniques that you can utilize to improve the efficacy of your link building efforts.
Competitor Backlink Analysis
A good place to start is with a competitor backlink analysis. You can counter the difficulty inherent in e-commerce link building by locating the links that your competitors have already found. After all, if your competitor can obtain links there with a similar product then there's no reason you can't do the same. However, be mindful to only targeting the quality links as most e-commerce sites are bound to have toxic links within their backlink profiles.
To conduct a competitor backlink analysis and find these link prospects you must compile backlink reports on your competitors.
There a number of different tools you can use to create these reports:
Compiling these reports does not take long and both tools can be used by creating free accounts with the corresponding sites.
Target Complementary Businesses
Another effective strategy for e-commerce link building is targeting businesses that offer a product that is complementary to the one you sell. A mutually beneficial relationship already exists with these sites and you can leverage that relationship to acquire links. Using the aforementioned tire example, you could target a company that sells wheels or rims and inquire about how you can be included in their "Partners" section.
You can also target manufacturers or suppliers of your products. Ask that they include a link to you within the portion of their website that lists retailers or places to buy their products. For sites that claim they only link to brick and mortar companies, ask if they will create an "online" section and include your business there. Going back to the e-commerce tire site, here is a prime example of a place to acquire a link:
These types of sites offer great linking opportunities and your chances of earning a link are much higher because they present a win-win situation. However, some sites may still remain hesitant to link to your site and if this is the case you can try the broken link building strategy, which Kristi Hines explains in-depth here.
Fresh Mention Strategy
Monitoring fresh web mentions of your brand or products can be another useful strategy for e-commerce link building. It is imperative that you pay attention to these mentions as these are the people that are already interested enough in your brand or products to be talking about them.
Of course, it is worth noting that you will need to have a strong brand presence in place to employ this strategy, as you'll need people discussing your product, website or brand in a positive manner for this strategy to work.
There are a few different tools available that can help you monitor and locate these mentions:
These tools give you the ability to set up alerts to notify you via email any time a specific term is mentioned on the web. By entering your brand name or product into one of these tools, you can stay informed on where they are being mentioned around the internet.
Locating these mentions will provide you with some quality link prospects. People that are already interested in your products and talking about them will be much more willing to link back to you.
Create a Linkable Asset
Finally, if you are struggling with e-commerce link building you should consider creating a linkable asset to aid your link building efforts.
Webmasters can often be hesitant to link to a product page which can make for a very shallow pool of link prospects. To overcome this challenge and open yourself up to more link building opportunities, try creating a linkable asset. This asset should be something useful and valuable that a webmaster would be more willing to link to. Include a link back to your site within this asset and you can send some of this link juice back to your site.
One option for creating linkable assets would be to create an infographic. Infographics combine appealing visuals with useful information to produce a piece of content that is both informative and eye-catching. Staying with the tire theme from earlier, here is an example of an infographic that a tire company could use as a linkable asset:
Another very useful asset that an e-commerce site could leverage is a blog. By simply maintaining a blog, you can create a linkable asset that is directly connected to your site. Webmasters that are unwilling to link to your product pages or home page, may be much more open to linking to a blog that contains useful information.
Other possibilities for linkable assets:
Informative PDFs or white-papers
Videos
Interviews with industry leaders
eBooks
Tools or widgets*
Typically, webmasters will be much more open to linking to things like this and it will provide you with more prospects for your e-commerce link building campaign.
*It is worth mentioning that Google's head of search spam Matt Cutts did suggest that links within widgets should be rel="nofollow" during this video. Also, he alluded to the idea that infographic links may be devalued by Google in the future during this interview.
Key Takeaways
Conceptual Strategies:
Increased importance of relevancy for e-commerce link building

Determine landing page (product, category, or home page) based on specific campaign goals

Rarely use exact-match anchor text and keep overall backlink profile in mind
Actionable Techniques:
Compile backlink reports on competitors to find favorable link prospects

Leverage mutually beneficial relationships with complementary businesses and manufacturers/suppliers to earn links

Utilize web mention tools (Google Alerts, Fresh Web Explorer, and Mention.net) to find link prospects already interested in your products

Create high-quality linkable assets to expand link building opportunities
Link building in general is hard work and e-commerce link building can be especially difficult. E-commerce sites face numerous challenges and obstacles in regards to link building, but implementing the strategies listed here can help you be more successful. However, at the end of the day, link building comes down to creativity and finding ways to get the links you need/want.
What e-commerce link building strategies did I leave out? Please share any effective techniques you have used to be successful in the comments below.