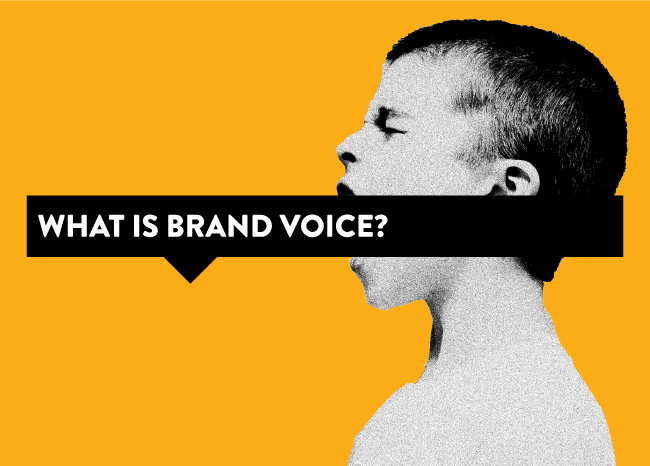 Brand voice is the personality that an organization develops to interact with the public. It will determine what tone and style of communication the organization uses to engage with their audience.
To develop a brand voice, organizations need to understand their target audience and determine how they want to be perceived by their audience. When creating content for marketing purposes, brand voice must be followed. All content produced by an organization should adhere to the brand voice to create a consistent public image.
Why Is Brand Voice Important?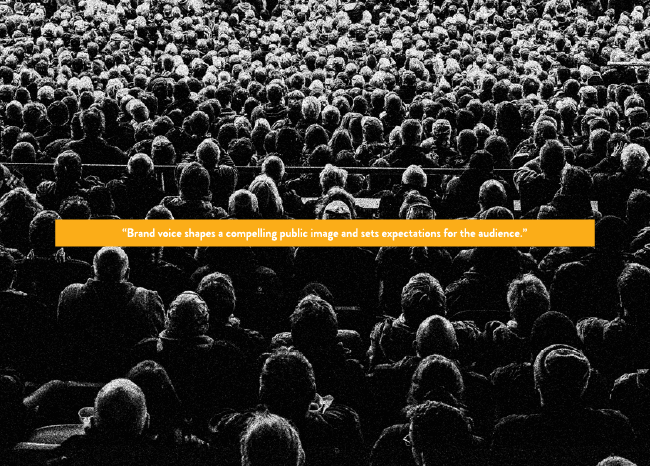 Developing a strong brand voice is crucial, as it shapes a compelling public image and sets expectations for the audience. Consistent communication with your audience is vital in order to cultivate and refine your brand voice. Typically, this requires the regular publication of content to achieve this. Evergreen content is particularly valuable because its benefits will be more long-lasting, but it may require regular updates to adhere to the brand's evolving voice over time.
Producing brand-friendly content is also key to establishing brand familiarity. Brand familiarity refers to how well-acquainted your audience is with your brand and what concepts they associate with it. Establishing brand familiarity is an important early step in developing a content marketing funnel, to build a general understanding of your brand before establishing the specific relevance of your products and services to your audience's interests.
Tips for Developing Brand Voice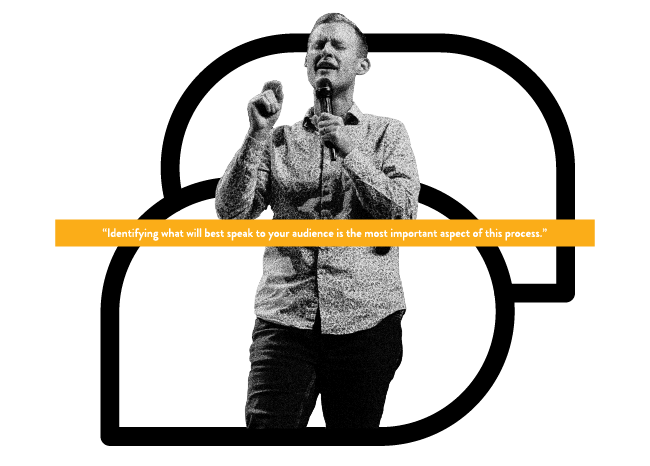 While your brand voice should be unique to your organization, there are standard steps you can take to help you develop brand tone, style, and voice.
Consider your organization's mission statement and goals.
Review your current messaging.
Analyze your target audience.
Create a customer persona.
Analyze the content and messaging of competitors.
Review your best-performing content.
Consider consulting a marketing specialist with experience in this area.
Create an actionable style guide with specific parameters.
Identifying what will best speak to your audience is the most important aspect of this process. For example, brands with an audience of parents with young children will need a different style, tone, and brand voice compared to a brand with an audience of young business professionals.
Important Elements of Brand Voice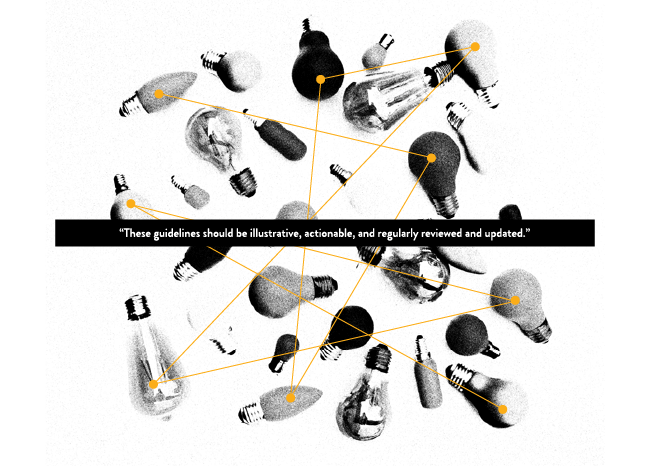 All effective examples of brand voice incorporate intentional elements like:
Purpose: The purpose of a brand's voice are the goals they hope to achieve with that particular voice. For example, the goal may be "present a more friendly public-facing image" or "appeal to athletes."
Tone: The tone of a brand's voice is meant to convey a certain mood or association in how you communicate. For example, one brand's tone may be kid-friendly and fun, while another is short, direct, and motivational.
Language: Language refers to the word choice and syntactic structures the brand uses to convey the tone and information.
It will also be helpful to develop a guide for your content creators to follow when creating content. This guide should be referenced for any type of content, from linkable content to keyword content, to landing pages to downloadables, such as white papers and ebooks. To begin, the guide should establish the purpose, tone, and language, but it should also cover the following elements:
Specific examples of words or types of words to use often;
Specific examples of words not to use;
Expectations for different types of content;
Lists of further resources such as style guides;
Specifics related to different branches of the organization;
Expectations for product-specific names and terminology or other company-specific branding;
Topic restrictions.
These guidelines should be illustrative, actionable, and regularly reviewed and updated.
Tips for Reassessing and Updating Brand Voice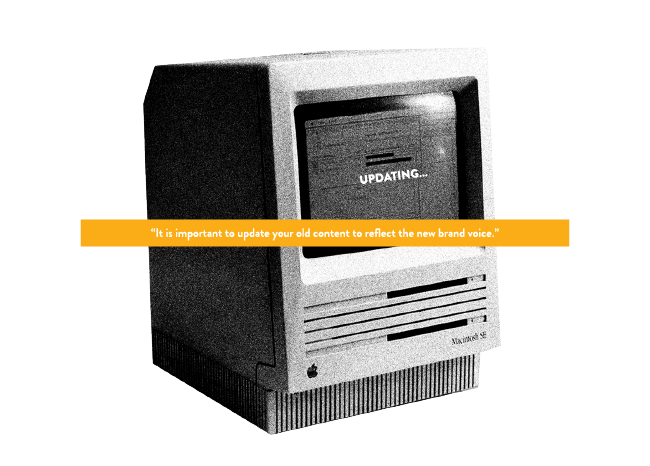 Organizations should ideally reassess their brand voice and update it often to ensure it remains consistent with organizational goals.
When reassessing and updating your brand voice, take the following steps:
Review your mission statement and goals, especially if they have been updated recently.
Assess the success of your existing content.
Reassess competitor strategies and successes.
Review industry best practices.
Reassess your target audience and their behaviors.
Test creative approaches.
It is important to update your old content to reflect the new brand voice.
Examples of Brand Voice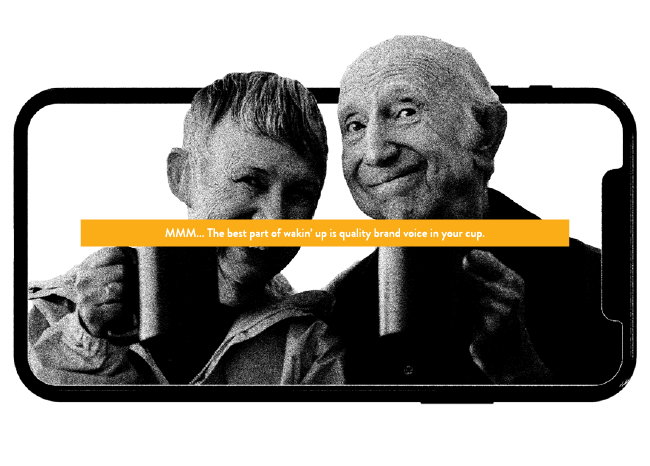 The following are famous examples of successful brand voices utilized by notable organizations:
Mailchimp: Entertaining and light-hearted but informational;
Apple: Quality, confidence, and simplicity;
Nike: Simple, straightforward, assertive, motivational;
Teddy Fresh: Unconventional, evocative;
Starbucks: Concise, functional, expressive;
Coca-Cola: Positivity and friendliness;
HBO: Transformative and boundary-pushing;
Spotify: Funny and direct;
Old Spice: Humorous, creative, appealing to masculinity;
Duolingo: Inviting, quirky, cheerful;
Skittles: Clever and irreverent.
An example of a brand that is adjusting its brand voice is Folgers. Folgers had become relegated to the role of "grandma's coffee" in terms of branding, which limited its audience reach over time. As such, the company specifically addresses this brand association in its advertising, incorporating more humorous elements and casting more diverse demographics.
Brand Voice Template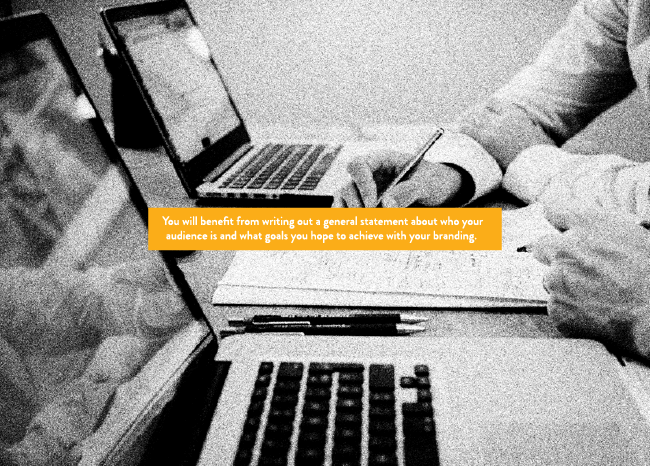 To develop a compelling brand identity, you will benefit from listing the "personality" traits that you want to convey with your brand. You will then provide a description, any specific do's and don'ts, offer illustrative examples and include any further notes a content creator might need to establish and communicate the listed trait.

In addition to filling out this template, you will benefit from writing out a general statement about who your audience is and what goals you hope to achieve with your branding.
In conclusion, establishing a strong brand voice is essential for successful content branding. Understanding your target audience and consistently adhering to your brand voice can shape a compelling public image and foster brand familiarity. Remember to consider your organization's mission, review your messaging, analyze your audience, and create a customer persona to guide the development of your brand's tone, style, and voice.