Welcome back, everyone. I'm excited to start the new year with the announcement of another great issue of PAGES!
With this issue also comes our new format for content. In each issue of PAGES, we now cover a range of topics to better serve our readers. You'll find articles on a range of issues, from content, links, and technical SEO, to integration with your broader digital marketing strategies and SEO results.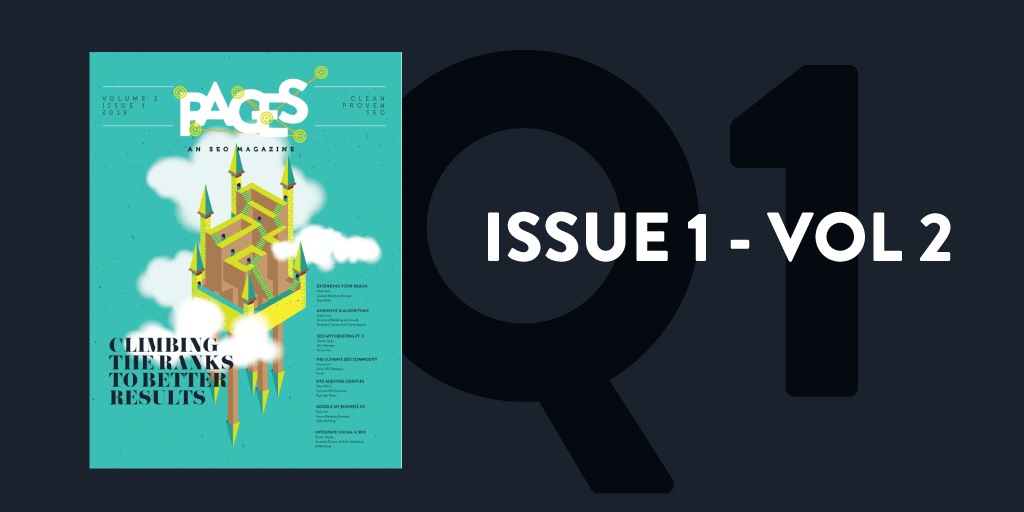 Issue #5
Great marketing strategies are built from an understanding of how each moving part fits in among the others. PAGES is here to help you understand where search fits in your marketing.How do you get on the map for local searches? How can you get more from your content — by doing less work? How does your social media activity influence your search performance?
Here are our contributors to Issue #5 of PAGES:
On this list, we're excited to feature contributors who are new to PAGES, and some who our readers will recognize.For more details on our contributors and the topics they've covered in this issue, you can visit the PAGES blog.
Looking to share your knowledge about search? If you'd like to help elevate conversations about SEO, we'd love to hear what you have to say.
If you're interested in writing for one of our next issues, you can find information on how to contribute over on the PAGES site. We are currently seeking contributors for upcoming issues of PAGES, so go ahead and send me a pitch!If you enjoy this issue, don't forget to share your thoughts on social by using the tag #pagesSEOmagazine or @pagesSEOmag.
We're also excited to announce a new way to deliver the great content you love in PAGES this year — PAGES SEO Podcast.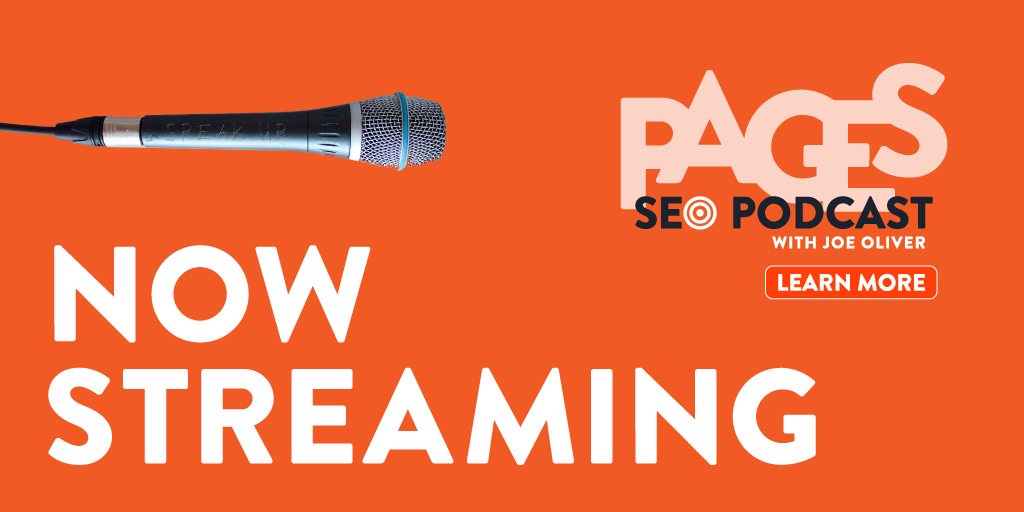 Our Editor-in-Chief Joe Oliver is the host of this new podcast, featuring interviews with PAGES contributors.
Joe is sitting down with our writers to dive deeper into the concepts they have explored in PAGES. Each episode contains valuable insights about how marketers can get more from search and make SEO a bigger part of their marketing conversations.
The first episode, featuring Charles Taylor, is now available.
PAGES is designed to help people get more out of search, and to help make search a part of the marketing mix, where it belongs. We appreciate the support you've shown for PAGES and the mission behind it, and can't wait for another great year.
Until next time!