Editor's Note: It's guest post time again! Today's post comes from Venchito Tampon of Digital Philippines, a content marketing and link building blog. In this piece, Venchito goes through 6 ways to help your content actually reach someone-- every single method is detailed, but they're not all obvious. So pull up a chair and learn something! Take it away, Venchito.
If you're a startup brand, you probably know a few basic tips that you should do to get in front of your audience. One example would be joining a forum site where you might share your knowledge/insights about a particular topic. This is a daunting task for someone who is not really an expert at something, but doing this on a regular basis can be rewarding. You can easily create an alliance when you start to build relationships with like-minded people in your industry.
You want alliances, traffic, conversions, followers, and the list goes on and on. However, you cannot obtain this chunk of benefits unless you've implemented good marketing techniques for your brand. These techniques should already been tested and proven to be effective at some point. Well, if you're new to the industry, you probably don't have any time for testing. You are more focused on creating content (especially if you read many articles about content creation and development) I'm not saying that you stop doing great content pieces, good content is important for your brand. But you have to be knowledgeable with other marketing techniques (e.g. email marketing) that have been tested and proven for many years.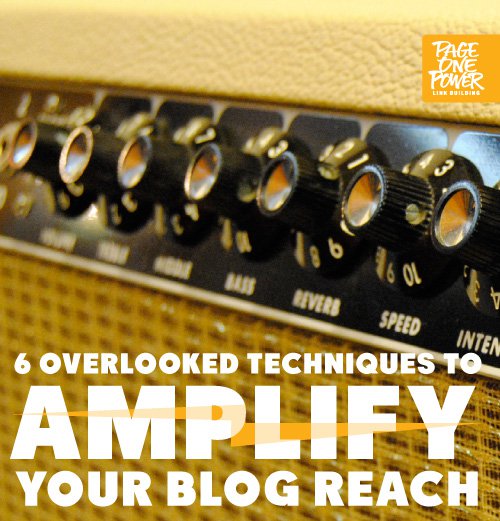 In this post, I list six techniques you can apply to help your brand/content reach its target audience and get in front of a larger group.
1. Apply launching strategy on your blog
Most of the time, webmasters collect email subscriptions on their blogs during the launch of their websites. While this process had been proven to be effective for any type of industry, given that you already have a content that is ready to read or consume by your audience (which would help your site gain more subscribers), it would be better if you could gather email subscribers even before your site's launch date.
A good example of this pre-email list gathering strategy is Pat Flynn's new website. He had gathered around 215 emails in his pre-launch campaign that opened doors for him to interview some of his email targets for a launch-post for the site.
If you want to create a landing page to get people sign up for your brand, you can use Launchrock. It's a creative tool to help you customize your page in terms of background, email signup forms, etc..which should be tailored to your brand's offerings.
Other tactics that you may want to consider in the pre-launch campaign:
Guest posts. Going after for the links is not your main agenda here. You want people to discover your brand and let them know what your brand can contribute to your community.
Relationship building. Having pre-built relationships with potential brand advocates would increase the chances of penetrating linking gates that your competitors are long targeting for.
Forum seeding. Answering to commonly-asked questions would give your target audience a reason to follow your blog.
Launch awesome content pieces in the launch date. Preparing superb content beforehand will help you focus more on hard-to-replicate tactics during your site's launch date (e.g. relationship building).
If you want more information about this launching strategy, you can check out this infographic on how to promote your blog.
2. Use chunking technique in your outreach
This technique is simple. You look for the vertical main category and horizontal subcategories of your theme. This will definitely help your brand reach a larger group of webmasters who're still interested in what you can offer them (because you're still in the same tree).
Here's an example:
For instance, you're working on a company whose products are pesticides and other chemicals to safeguard people from pests and environmental harm. You are sure to target highly relevant sites to get links from (such as companies that have environmental products that can be offered in your country or within your city).
In addition, you can also target websites that have resource pages about personal health and safety (use the angle of protecting people from harm as your relevancy factor).
See the Dewey Decimal Classes category and sub-categories: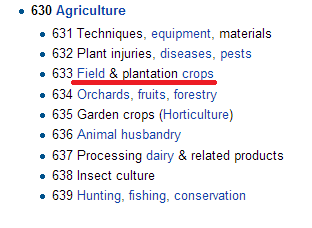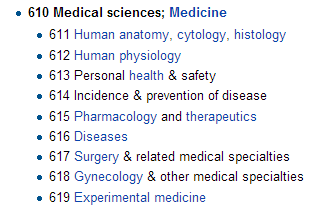 related main category
You don't need to worry about the response rates when you do your outreach. You can still get the same rate or even higher if you add good elements to your email template (unique proposition, branding, incentives, etc.).
One advantage of using this chunking technique is that you can diversify your efforts into different target segments that help you identify which one of them might give you the most benefit in terms of links/mentions/shares. You can list the results of your outreach to these different segments and determine the top one or five that gets the best results. Giving your top priorities to what works best will make your task more efficient and effective than before.
3. Collaborate with bloggers to create a superb linkable asset
One of the disadvantages of a startup brand is the inability to foresee the expected results of creating linkbait assets (especially if the company doesn't have any experience in the past working on that particular content). Though you can do competitive research and get the list of persons who've shared/linked to your competitor's successful link bait, it would be much better to have a concrete and collaborated plan with bloggers who already know the ins and outs of your industry.
Collaborating with bloggers to create a solid linkable asset is one of the effective ways to succeed in content marketing today. The reasoning here is that exerting time and effort for a collaborative task is much easier than working on a one-man-team project. Also, that old two heads is better than one saying applies to this. Two persons creating the content asset can add more valuable insight than one person alone (especially if those two content creators know their stuff really well).
Here is a good example of a collaborated linkable asset:
Take a look at its total number of linking root domains…

If you're the one to host the content asset on your site, you'll probably get some exposure for your brand after publishing it (especially if it's one of a kind in your industry).
4. Include other bloggers' content assets in your own content pieces
The law of reciprocity matters in content marketing nowadays. The idea is, you do it for me and I'll do it for you. Sharing other webmasters' content on social media and/or linking to their posts on your blog will be greatly appreciated by them (do you know of someone who won't appreciate this good deed?).
The more you promote other people's content, the more you are investing in relationship building. This method is a must in link building, given that relationships are hard to replicate by your competitors and could add credibility to your brand when influencers start to make your brand known to their followers.
It's important that you let the person know that you mentioned him in one of your posts through social media and/or email so they can help you promote your content.
Here's a sample email that I used for outreach:

5. Interview industry Influencers
For a startup brand, it's easy to get some traction if you're connected with key influencers in your industry and borrow their insights about a specific topic through an interview post. This is a win-win situation to both you and your influencer. You're giving positive ORM to your influencer (when people search for his name, they'll be landing on your interview page) and you have a great content published on your site (especially if the topic discussed about is the expertise of your influencer).
Here are some ways to make the most out of your interviews:
During the conversation, ask your interviewee which topic he'd like to discuss. The more he is interested in the subject matter, the more he can contribute secret tips/advice about his preferred topic.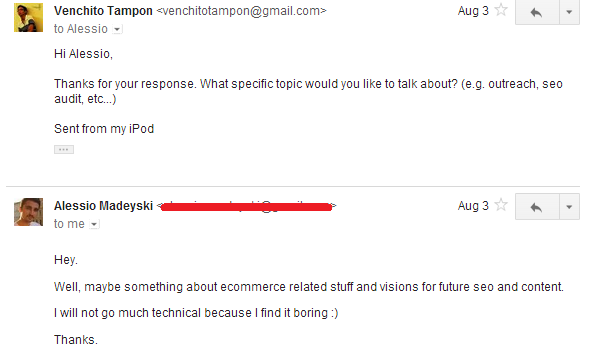 Allot only two to four questions for his personal and/or work experience and his actions/plans in his career in the industry. Focus more of your questions on the theme of your interview. Readers won't care too much about the personal background of the interviewee. They're more interested on the tips/insights your influencer can share with them.
If you noticed that your influencer has an interview page in his website, you could ask for a link from that page. He'll be more likely to do that favor for you especially if you have a strong relationship with him.
If you still don't have connections with influencers, you can conduct an interview with a customer you think could add value to the discussion. Another angle you might try is to interview a customer who experienced a problem with the use of your product/service. The reason you might want to try it is to let your brand be transparent to your target audience. Don't do it for the sake of promoting your brand, but instead give room for your customer to tell what challenge(s) he experienced in using your product/service. That makes your interview post more interesting to your target audience.
Here you go! Did I miss anything? Share your best tip on how bloggers can amplify their sites' reach to the community.
If you have any questions, get in touch with me @venchito14 or venchitotampon [at] gmail [dot] com. I'll be happy to connect with you!