It's baffling, but both people inside and outside of the SEO world equate "getting a ton of links" with "return on Investment." There are spammy shadow-firms that award their customers hundreds or thousands of links through methods that would make James Bond, Ethan Hunt and Jason Bourne uncomfortable. Those firms, in turn, build up the crazy but pervasive myth that "more is always better." Unfortunately, it's a falsehood that business owners often subscribe to.
In the link building world, SEO professionals are often faced with the terrifying question, "Why didn't you get me 500 links?" Until the client has a real conversation with an honest link builder, it's likely that he'll always correlate "more" with "better investment." It's our job to explain that there are different kinds of links and different methods for earning them. In the link building world, a client should beware of a firm that gets them 500 links just like camping teenagers should beware of a guy with a machete and a hockey mask.
A single link might not seem like much compared to a shady agency's offer of 500 until you stop to think about it. Compared to the actual value of every earned link produced by a reputable agency, the 500 quick links actually don't stand a chance.
The Work
When you're creating content for real people to read, you have to put real human effort into your writing. You have to develop relevant content using an authentic voice. Not just any authentic voice, but your voice. This content also has to have a point to it beyond "words on the screen."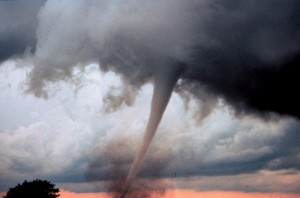 It's easy to rehash other articles you find on the internet and change the syntax a bit, and that's why that scummy practice is a widespread epidemic. Actually earning a link, however, means sitting down and thinking before you type. It means giving a fresh perspective on a topic, bringing new ideas to the table, interpreting data in a meaningful way, helping people in their day-to-day lives or simply making someone laugh. Those are all valuable things, and none of them can be achieved with a chop-shop approach to writing.
The work that goes into a great piece of content is, in itself, extremely valuable. Take Cyrus Shepard's recent post, "10 Dead Simple Tips to Take Advantage of Google+ for SEO," on SEOmoz, for example. He uses amazing screenshots and real numbers to illustrate his ideas. It couldn't have been easy, but it also earned a great link to his site, 133 comments and almost 2,500 tweets.
The site owner is given content to proudly display on her website and the site's audience benefits. The writer learns something from producing the piece because, rather than being a spun-article snooze-fest, the content was the product of hard work. The writer and site owner have made the internet a better place by creating and posting the article, but the audience has also made a valuable contribution by actually supporting good content.
The Connection
Okay, so the reality is that not everyone cares about a content producer's hard work. They should, because that labor of love is gas in the internet's fuel tank, but they don't—so let's talk about something more tangible.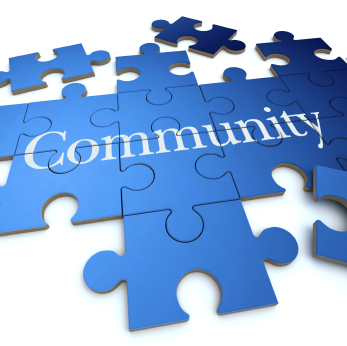 The next inherently valuable thing a single link produces is connection. Connection, in this case, means two separate things. First, let's take the SEO meaning of the word. Good, reliable, relevant links are an indispensable part of the internet's infrastructure. Links are pathways for both money and ideas. Links help businesses with traffic and search engine results that lead to increased conversion rates. Links are people and businesses endorsing one another in any number of combinations. In that way, there is nothing more valuable than a trustworthy link.
The other connections that good links produce are the kinds that join web users and their niche communities. I've written about this before, but in the days predating modern search engines, people relied heavily on links from websites and forums. In those days, sites were connected to each other through links because Hotbot and Altavista didn't always provide the best results for any given query. It was much easier to click-through a web ring or trust a site owner's endorsement. These links build real communities of writers and readers, most of whom are eager to share their passion with other enthusiasts. If your link gets a niche community buzzing, or even if it just starts a conversation, that's a powerful link.
The ROI
Now we're getting to the part that our clients actually want to talk about—return on investment. Why, speaking in terms of fiscal responsibility, would you want to pay for one link when you could have 500?
It's pretty simple—those 500 links are poisonous.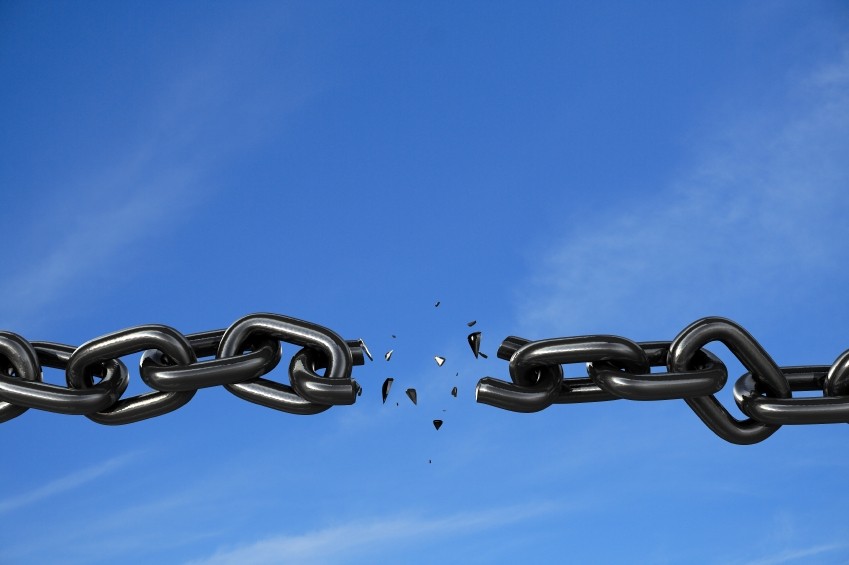 Even if that dastardly firm has found a way to manipulate and subvert Google, any rankings you earn from them are temporary. Google will eventually devalue these toxic links and, rather than just not helping you, they're going to end up hurting you.
Google's recently announced 'Disavow Links' tool makes getting rid of those spammy links easier than it was a week ago, but removing those links still costs real time and money. If you're paying for those 500 links, you're actively giving someone money to strap on a hockey mask and come at your website with a machete.
That single hard-earned link, while not as boisterous or flashy, will not hurt you or your site. It will help you. The reason that link is beneficial is because some serious thought went into it. It was earned with excellent content that came from a real, educated human being. That content was produced with other real human beings in mind. The link was placed between two sites that are relevant to one another. In Google's eyes and in the internet's eyes, those things are priceless.
Veteran link builder and Internet Marketing Ninjas CEO Jim Boykin said it best in an interview with SEOBook, "I'd say that if you can get links that you just can't buy... then they're priceless... There's different types of links... there's the low hanging fruit... then there's the fruit that's way on the top of the tree... the things that tend to be harder to get, also tend to be the most valued and the most trusted."
That one link might be small and humble, but it's healthy and it will never come back to haunt you. A single link that's strong and relevant is organic, and those shiny 500 links are almost always nothing more than spam. Any worthwhile, ethical link building campaign is conducted in a natural, organic way. That campaign succeeds on the merit of hardworking people and their thoughtful content.
[author] [author_image timthumb='on']http://pageonepower.com/wp-content/uploads/2012/10/BeFunky_Bw_11.jpg[/author_image] [author_info]Dustin Verburg is a writer, link builder and content developer for Page One Power. He recently graduated from Boise State University, where he majored in English and communication.
Dustin writes about internet ethics, good blogging practices and white hat SEO, all of which he is passionate about.
When he's not building links, Dustin enjoys writing about music, reading comic books and playing in his endearingly sloppy punk band. You can reach him at dverburg @ pageonepower dot com or on Twitter or Google+. [/author_info] [/author]