Welcome to the third annual post in our Link Building Success Stories series! You can see the shared stories from 2014 and 2013.
Each year we ask SEOs across the industry to submit a story highlighting a campaign, tactic, or even individual link that led to a success worth sharing. The goal is simple: to compile an anthology of individual stories that reflect the creative, hard work involved in SEO and link building.
Individually, these stories demonstrate the various tactics working in online marketing. When viewed as a whole, the goal is to portray the state of the industry (and the wonderful people who make up our community).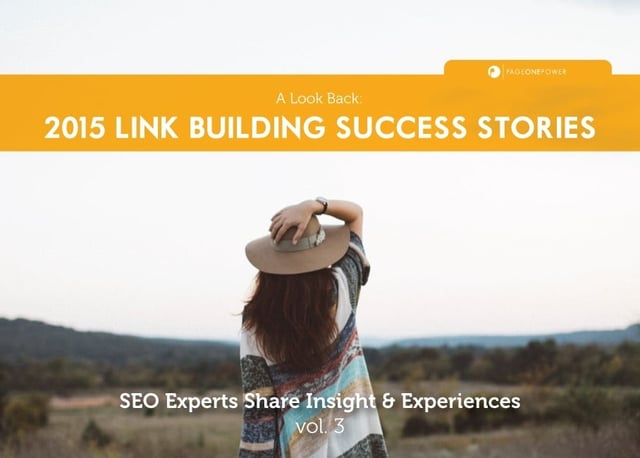 Here at Page One Power—and Linkarati specifically—we want to foster a community of SEOs who share experiences, insight, and even simple comraderie.
I hope you enjoy this roundup, the stories offered, and learn something new.
Thank you to all who have ever interacted, contributed, left a comment, or even simply read Linkarati's content. I'm so grateful for each and every one of you.
And of course special thanks to all the wonderful people who contributed a story featured here. Thank you for being generous with your time and experience. The SEO community is a wonderful, caring group, and we were once again floored by the response from the community. Thank you for sharing your stories.
This year, I've decided to organize by story type/focus rather than by individual contributor. There were a few common themes throughout, although of course each story was unique in some way.
The categories are:
---
Content Creation and Promotion For Link (and Marketing!) Success
---
The Value of Relationships in SEO, link building, and Online Marketing
---
Link Opportunity in Publicity and Online Mentions
---
The Power of Innovation and a Creative Approach
---
Marrying Business Development With Link Acquisition