Opinion by Cory Collins
Anyone with an ear to the SEO ground knows by now that Google's webspam team has been making some troubling remarks about guest blogging, and guest posts in general.
Guest blogging has become a favored strategy in the SEO world as a way to build visibility, web site traffic, branding, and links.
And, like any SEO tactic, there will be those that try to abuse and exploit guest blogging. Google is of course aware of this, and have attempted to explain their stance on guest blogging.
Earlier this month, Google released a Google Webmaster Help video from Matt Cutts that directly dealt with this issue. The question asked and answered was "What is Google's view on guest blogging for links?"
Unsurprisingly, Cutts hedged his bet, stating a best case and worst case scenario and giving no firm answer except to caution against spam.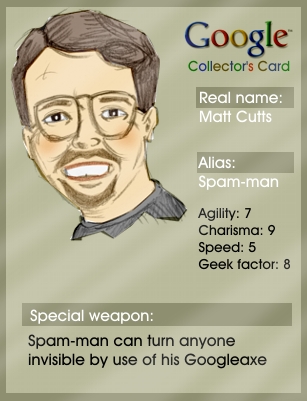 That's not to say he was wishy-washy. Or that he dodged the question. Cutts has been the face of transparency at Google for a while now, which I much appreciate.
The reason guest blogging is hard to fully address is because it is in fact multi-faceted.
Here's why guest blogging is a tricky subject:
It's a broad topic and can take on a variety of forms.
Taken to extremes, like anything else, guest blogging can be spammy.
Google seems hesitant to commit to one absolute statement, likely due to both the complexity of the issue and the fluid nature of the web and Google itself.
There's no single solution to encompass all of what guest posting comprises.
So, this new Webmaster Help video gives us little more than more grey areas. By producing an answer of there's, "a couple ways to interpret it" as Cutts remarked about the original question in the beginning of the video, we're still left with questions.
My Interpretation Of Cutts' Answer
There is a summary (TL;DR) at the end if you're looking to skip straight to the point.
I think guest blogging is a perfectly reasonable SEO practice. However, it can be abused. Does that mean everyone who guest blogs is abusing SEO practices? No. But a few people looking for the latest spam methods are causing Google to grow concerned over a perfectly legitimate practice.
Indeed, there can be no doubt that Cutts makes some alarming statements within the video. For example this snippet from the video:
"You know – really high quality guest blogging, and whether that's worthwhile, and I think it is, in some cases."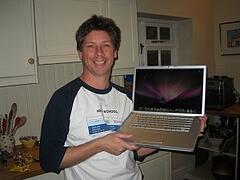 You mean to say that in some cases really high quality guest blogging isn't worthwhile?! I should tell Danny Sullivan, "Thanks, but no thanks?" Does that mean a fantastic new writer with a dynamo article that guest blogging isn't always worthwhile?
It's absurd.
And I blame such absurd statements on Google's hesitation to fully commit to a single view. But it's hard to fault their hesitancy. For example, if they had gone ahead and declared themselves solely a search engine, they wouldn't be the Google they are today, or with such far reaching success. So it's hard to make absolute statements when you're such a rapidly evolving company. Fair enough.
But come on Google...a little more straightforwardness, please.
Guest Blogging, SEO, and Value
Now without a doubt, some people will view this video as anti-SEO in terms of guest blogging. Some might go so far as to think that any guest blogging done with SEO in mind will be spammy. Not only do I know that's not the case, but I don't think that's the intended message. Rather, I think Cutts is trying to caution webmasters against financially-motivated spammers. Spammers who recently were burned by the Penguin algorithm update, and are now scrambling for new link building techniques.
Those stuck in the old mindset of 'build as many links as quickly as possible' will inevitably cut corners. Their guest posts and guest blogging attempts will be rife with rehashed ideas, stuffed links, and recycled content. Content that adds no value, and actually pollutes the internet.
When you get right down to it, guest blogging is like any other SEO technique. Optimization needs to be kept in mind and prioritized, along with a core value of other elements.
Guest blogging is great for enriching and building:
A stronger community
New relationships
Online reputation
Product and company branding
New general audiences
Specific target audiences
Niche traffic
Link portfolios
Yes, guest posts are great for building links. But it's the same as any other link building tactic – spam it at your own risk.
What it really comes down to is quality. Here are some questions you should be asking yourself every time you seek out a new guest blogging opportunity:
Is the site relevant to your industry?
Will/does anyone care about what you're going to say?
Are you adding to the conversation?
Is the information or expressed opinion relevant?
Is the article expressing a fresh point of view, perspective, or idea?
Are you adding value to the internet, or simply creating more content for content's sake?
Will the site owner be proud of your content?
Will it create a meaningful discussion?
Google has said over and over again that they value quality content. So, if you're going to write a guest post for a blog, make sure you're doing it in a quality fashion.
If your first concern is scalability, or how many links you can seize through this new system, you're doing it wrong. You should be concerned about how you can create the most relevant, useful, high value content that will build organic, natural links.
Add value to your online community, increase your web presence, optimize your content for visibility, and a single link will be incomparable in value to any spammy practices.
The sky isn't falling. Yes, guest blogging can be abused by spammers. Create high quality, relevant, useful, valuable work and you'll be happy with the results. More importantly, so will Google.
[/author_info] [/author][author] [author_image timthumb='on']http://pageonepower.com/wp-content/uploads/2012/10/photo-11.jpg[/author_image] [author_info] Cory Collins is a head writer, web content developer and team leader at Boise's Page One Power. Collins is passionate about SEO, link building, and other white hat practices, and writes about it for Page One Power's Link Building News and countless online publications. Connect with Collins on Twitter or Google+.[/author_info] [/author]