Not everyone has the budget or desire to engage with a vendor in order to build a website or market their business. Before you make the decision to employ a professional, let's first take a look at what's involved in building your own website.
Sure, there are well-known services like Square Space or Wix or Weebly, but services such as these are inherently less advantageous for marketing. In order to service a large number of relatively unsophisticated customers, these services are not structured optimally for search engine visibility (SEO), but rather optimized for ease of use and to facilitate customer service.
What happens when you decide you want a more sophisticated solution than one of those services, a custom design, or a different structure for your site? You usually can't export the site, which means starting over, fresh.
With a little bit of patience and a weekend of your time, though, you can learn to build a responsive, mobile-friendly site that's optimized for search engines and fully under your control. This tutorial assumes a basic level of familiarity with the web and how website hosting works, as well as a cursory understanding of WordPress.
Creating a WordPress Site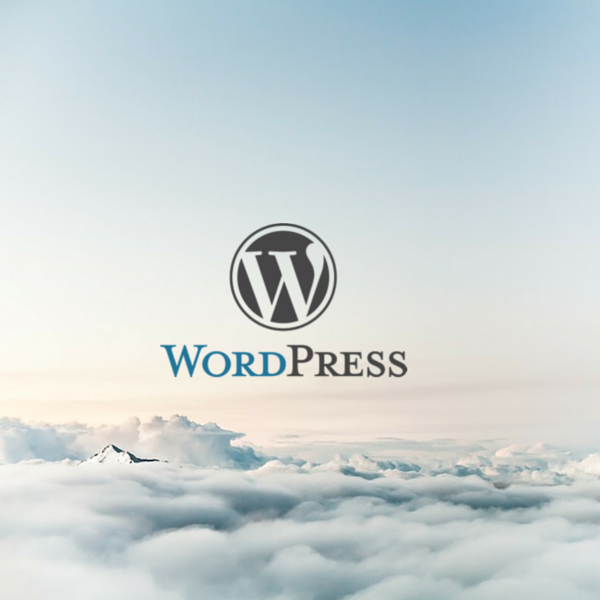 WordPress powers close to 20% of the web - it's what's known as a Content Management System (CMS).
Much like Dreamweaver, WordPress is a shell that allows you to design and publish websites without knowing how to write code. However, WordPress differs in that it is open source. Since it is open source, there are many, many plugins available, which allow you to do anything from run a soccer league to host an e-commerce website.
WordPress can be fairly powerful and newbie-friendly right out of the box, and with a few tweaks (and the proper plugins) you can turn your site into a marketing powerhouse.
Don't fall into the trap of setting up your site through WordPress.com, though.
Setting up a blog through WordPress.com will allow you to have a website, but you really want to own your own domain as well. Using Wordpress.com will actually just give you a subdomain on WordPress's site. If you publish on WordPress.com you're really just helping their market, unless you have a well-established brand already.
Wordpress.org will allow you to use the WordPress CMS, without creating a subdomain on wordpress.com.
You will have to buy your own domain, of course. Web hosts such as Site5 or A Small Orange sell domains to the public. There, you should be able to buy a .com domain for something like eight dollars a year, plus many hosting companies sell a package of basic hosting for a year plus a domain for five dollars monthly.
Bam, congratulations! You now have your own little spot on the internet. Through the back end, you should be able to install WordPress with one or two clicks, and if you have trouble, just get support on the phone and they will walk you through it.
Once you have your domain established and WordPress uploaded, you'll want to log in to the back end and navigate to the Plugins menu. (These are all donation-supported plugins. If you get value out of them you should donate, to keep the idea of open source alive. All this software is free, built by dedicated hobbyists.)
Click the "Add New" button and find the following plugins:
Let's discuss these valuable plugins in detail.
WP Maintenance Mode
Through use of WP Maintenance Mode, you can put up a graphic or a phone number or some text, letting people know that the site is on the way, and how to contact you in the interim.
This ensures that you're capitalizing on visitors to the domain before the site goes live. It's a functional plugin that will still allow your site to be crawled by search engine bots (if you select that setting) so that you can get everything perfect in the background before the site goes live. Anyone not logged into the site will see the Maintenance page, which can even feature a countdown clock (to the site's launch, or a product announcement) if you wish. This also gives people somewhere to link that isn't just a parked domain, so you can retain backlink equity when you eventually launch the whole site.
BackUpWordPress
BackUpWordPress isn't the only plugin for backing up your website - in fact, your website host probably provides tools for backing up your site right in the console. However, this program will create a backup on the server and automatically mail it to you on a schedule that you choose, as well.
When you lose your website because your internet connection is interrupted while you're backing up a database, you'll be glad you have this plugin.
Better still would be to back up twice: once through the WordPress back end with this plugin, and once through your web host. Redundancy ensures your hard work isn't ever lost.
Yoast SEO
Yoast SEO is the most popular SEO plugin on WordPress and it's very good, with lots of hooks into even more powerful programs and great add-ons for optimization, if you have the time to dig in.
However, if you're still reading, it's probably not because you have a lot of time, so let's stick to the basics.
The Yoast plugin is very good for what we call "mechanical" SEO, also known as on-page optimization. It does a good job of checking that keywords are where they should be, that meta titles and descriptions are the proper length, that you have both internal and outbound links, enough content on the page, relevant images, etc.
However, it's only as good as your keyword research - all of the scores on the page and lights of different colors are just "how well does the user experience fit the keyword you picked". If you put the word "the" in the focus keyword field, every page would rank 100% SEO optimized.
Use Yoast SEO, but don't use it as a crutch. It can't make you a good or interesting writer, or provide insight to your readers. It's an on-page optimization tool only - but that said, it is very good. It's worth taking some time to read the documentation on advanced options, especially if you're not sure how your URLs are supposed to be structured.
Remember, also, that Google doesn't like an over-optimized site, so don't focus on 100% optimization - just use Yoast as a tool to tweak, to expand, improve, and optimize what you're already knowledgeable about.
WP-Optimize
WP-Optimize is a one-click program for optimizing your site's database tables.
Every time you create a post revision, WordPress keeps it- even if you just change a picture or fix a spelling error. WP-Optimize does things like clean up all those old entries so that your database stays clean, fast, and optimized for fetches and crawls. The program also gets rid of junk comments and spam and runs automatically.
W3 Total Cache
W3 Total Cache is a key program for making sure your site doesn't get bloated and still runs optimally on mobile devices as well as desktops.
Normally, when someone hits your site for the first time, the page is built "on the fly" - the browser instructs the server to fetch all the resources--images, text, lings, etc.--to build the page for you. If you have a lot of complicated code to make the site look pretty, which does come with a lot of plugins and design elements, or big pictures, you may have long page load times. W3 Total Cache instead combs your site and pre-builds pages in HTML so that when a visitor's browser requests from the server, it's just requesting that one resource instead of all of them. This leads to faster load times and a better user experience, the former of which is definitely a ranking factor and the latter of which leads to a better quality of traffic.
User Experience
When it comes to design, make sure you consider the user experience for your site. Do you want to drive phone calls? Put the phone number front and center! Do you want people to fill out an email form? Make sure it's on every page!
Make sure your site is responsive, and mobile friendly too! Wait, didn't I say you wouldn't need to know how to code? Well, that's where WordPress themes come in.
Astra is a great option because it comes packaged with the Revolution Slider and the Visual Composer. Revolution Slider lets you build big, splashy, image-based "modern looking" pages that suck the user in to discover more. Visual Composer is a WYSIWYG (what you see is what you get) editor that lets you design and layout pages on the fly. Astra is also 100% responsive, meaning that the pages it builds will look good on any device from a desktop to an iPad to a Nexus 6.
There are lots and lots of themes like Astra available, ranging in price from free to a few hundred dollars. You can even commission a designer to code a custom theme for you to set you apart even further visually.
A judicious combination of the right theme and the right plugins along with a little time can easily allow you to build a search engine optimized site that will allow you to start rankings and act as a force multiplier- the basis for your online marketing is a mechanically well designed website that provides your visitors a unique wealth of information.