Editor's Note: Today we have a post from guest author Carina Cesano, from Clear Words Translations. Carina is an expert in the field of translations and website localization, and she walks through the different ways you can use localization to boost international SEO. Without further ado, here's Carina!
When planning to sell outside national borders, you need to build a strong relationship with your international customers. The best way to do this is through website localization — speaking the languages they know.
Roughly 85% of internet users say having information in their own language is essential when making a purchase decision. As most people prefer to buy from websites written in their own language, you need to invest in localized versions of your website for local markets.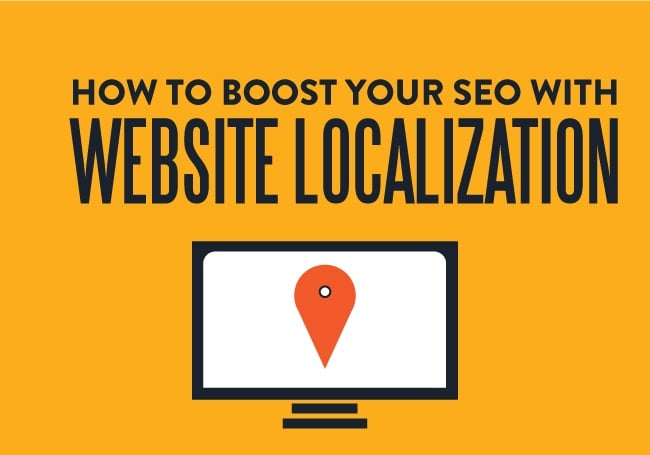 Website localization means rewriting your website every time you expand your business in a new country. It's not a simple word-to-word translation of your existing content. Website localization means rethinking visuals, currencies, units of measure, and any other detail that can help you meet your customers' expectations.
Website localization has a good ROI. It helps you to reach a higher number of potential customers, increases brand awareness, and leads to higher revenues. It also boosts SEO, when done the right way.
Let's take a closer look.
Target Local Keywords to Build a Language Specific SEO Strategy
Google continues to update algorithms to provide better search results.
Google's new artificial intelligence better understands content and analyzes the meaning behind your keywords to deliver accurate answers. As long as people use keywords to search for your products or services online, they remain an important element of SEO.
However, keywords vary from one country to another. For example, Americans look for [car rental], British for [car hire] and Australians for both. In non-English speaking countries, you deal with many different ways of searching for information on the internet.
You must have local SEO experts to research keywords every time you localize for a new country or region. If you stop at simply translating English keywords together with your content, you risk losing significant audiences.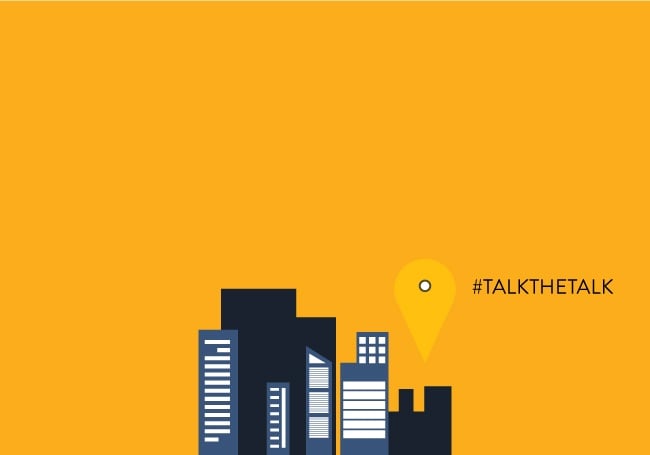 Italians don't look for 'voli a basso costo' (translation for low cost flights), but for 'voli low cost'. So, if you stay with plain translation, you'll miss important opportunities to reach your target audience.
Moreover, people don't speak like dictionaries. With the increased popularity of voice search, targeting words people use in everyday life is essential to boost your SEO.
Optimize the translated content for the right local keywords. Use the relevant phrases in your page titles and meta descriptions, as well. It's important to work with human translators, because machines can't rewrite marketing messages well.
Professionals translate the original content using context and keywords to come up with the right message. Machines don't have the ability to persuade or deliver high-quality content for your readers.
Mark Translated Pages with Hreflang Tags
Hreflang tags are indicators that show search engines how your pages in different languages are connected to each other. It's a delicate subject and many tend to misunderstand hreflang tags' purpose.
In simple words, if you have the same content written twice - in English and Spanish - you should tag pages as hreflang="en"(for English) and hreflang="es" (for Espaňol). This way, Google knows which page to list in Spanish speaking countries.
If you have different English versions of the same page - for the US, UK or Australia - hreflang tags allow you to mark them, as well. Google recommends using the ISO 639-1 codes for languages and the ISO 3166-1 alpha-2 codes for countries.
Note that specifying the region alone isn't valid; you must use both codes to specify what audiences you target with each translated page. So you need to tag hreflang="es-es" for Spain and hreflang="es-mx" for Mexico.
Hreflang tags aren't essential factors for SEO, but once you implement them the wrong way, search engines can't index your pages. You won't reach the right local audiences, which means a negative user experience, high bounce rates and poor conversions. All that work to optimize landing pages and you end up with no results!
Look for local experts to handle your technical SEO, because it can have a negative influence on your online visibility and traffic.
If you need to optimize your website for Bing, you should use language meta tags, as hreflang tags work well for Google and Yandex only.
Optimize Site Speed for Localized Pages
Site and page speed are important factors for ranking higher in search engines. And it makes sense, since 47% of internet users expect a page to load in two seconds or less (Google recommends a maximum of three seconds).
Site speed depends on a wide range of factors, including your host, visuals, plugins, a high number of ads, over-crowded HTML or unnecessary CSS. During the website localization project, many of these details can make your translated pages run slower.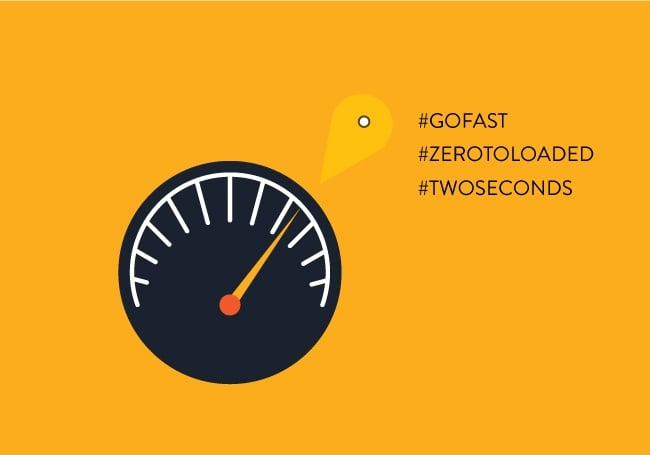 Furthermore, internet providers have different standards from one country to another, when it comes to speed. You can overcome this issue by building a simplified version of your website when launching in a country where internet is slow.
Optimize images, minify HTML and CSS and leverage browser caching to improve site speed. Using local servers or a Content Delivery Network (CDN) can influence the way in which your pages upload in each country, as well.
Check your local performances with PageSpeed Insights from Google. You'll also receive important suggestions on how to make your website faster, for a better user experience.
Build Local Backlinks
If you already have an optimized English website, you know how important backlinks are for your SEO strategy. The rule is the same when you come up with new pages. You need links to your .fr or .es pages, as well.
Yet, to rank high in local search engines, you need links from local sources. So, you must identify local websites in your niche and see how you can earn some good natural links to and from your website. The rules are the same - good domain authority and relevant keywords.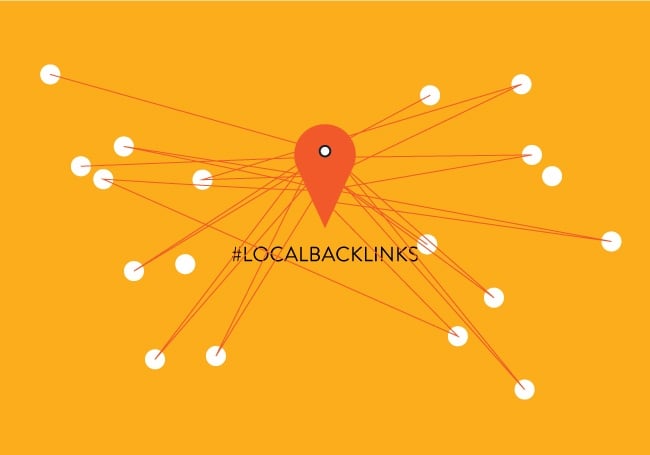 High-quality content should bring in links naturally, but you can't afford to wait and hope some important local websites will mention you. Every time you start a new website localization project, you must build yourself some valuable links in the local market, to boost your SEO.
If you have a physical presence in the target country, make sure you write your local address and contact data on the website and sign up to Google My Business. This helps you gain trust and become more popular with Google, which is by far the most used search engine in most countries.
If you need to get good backlinks for Baidu, you must work with local Chinese websites. Ranking high in Baidu search results can take a lot longer than with Google, as local websites still buy backlinks in China. But, as Baidu continues to update its algorithms to prevent link spam and link trade, the digital market will have to adapt its practices to new rules. This means you need high-quality content and natural backlinks from relevant websites to increase your SERP rankings.
Go for Convenient URL Structure Formats
Choosing the web domain for your localized websites can influence your SEO strategy. There are three options you can choose from:
Top-level domains.

Your website's URL is

yourbusiness.com

in the US,

yourbusiness.fr

in France,

yourbusiness.it

in Italy and so on. Basically, you build a new website every time you localize for a new country. In this case, you can't take advantage of your original website's rank. And, you may have to add something to your original name when it's no longer available on the local market.

Subdomains.

Your localized websites are distinct parts within your original site. URLs are similar to

fr.yourbusiness.com

in France or

de.yourbusiness.com

in Germany. It's a way of telling search engines which page is meant for each country. They have the advantage that you can index pages in local search engines and store them on local servers.

Subfolders.

In this case, localized pages are part of your English website and the URLs are going to be

yourbusiness.com/fr

for France and

yourbusiness.com/de

for Germany. It's easy to build, as you're basically adding information to your current website. You can also benefit from your previous SEO strategy, as Google ranks your local pages based on your original website's history and backlinks.
Some say subfolders are better for SEO, but there's no universal recipe.
Most big brands, such as Coca-Cola, McDonald's or Toyota chose top level domains to promote themselves in local markets. Many small businesses manage to rank high in local searches with subdomains and subfolders, as well. It depends on your target markets and history.
If your SEO is thriving in English, you'll be able to build a solid strategy for every country you localize for.
The Takeaway
Website localization must integrate into a solid SEO strategy. Localizing your website won't bring in the results you're looking for unless you manage to rank high translated pages.
Localization engineers can help you identify and solve all technical issues related to SEO, to improve your online presence in local markets. Carried out correctly, web localization can boost your SEO, increase traffic to your website, and eventually grow your conversions and sales.