We recently partnered with BKA Content to host a webinar about content creation and link building. This webinar featured: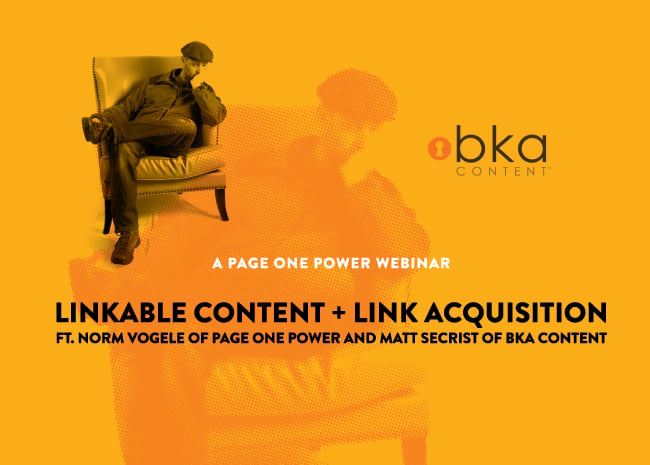 During the webinar, the panel discussed the intricacies of content creation and the roles that content plays within SEO. The panelists also performed a few live content audits of attendees' websites, as well as answered audience questions during an open Q&A session.
Some of the topics covered in the webinar include:
Basic principles of what makes your content linkable and worthy of ranking.
Setting yourself up for success with content creation.
Answering audience questions with content.
Creating different types of content for different business goals (awareness, education, conversion, etc.)
Promoting your content for attention and links.
Etc.
It was a great discussion with many takeaways for creating content that will perform well in search, and help your entire website perform better.
You can watch a recording of the webinar in-full below, and don't forget to subscribe to our YouTube channel to stay updated on all our videos as well as access past webinars!
If you want to learn more about linkable content and link acquisition, check out these related resources:
And you can download a free checklist for creating search-ready content here.