The first thing that comes to mind when I hear "snack pack" is Lunchables, but crackers and cheese are not what Google is serving in the local SERP. The Google Pack, (also known as the Google Map Pack, Local 3 Pack, and endearingly coined "Snack Pack") is another helping of Google's best answer for your local queries. Here's how it works, and why your business should be hungry for it.
What Was Once Just the OneBox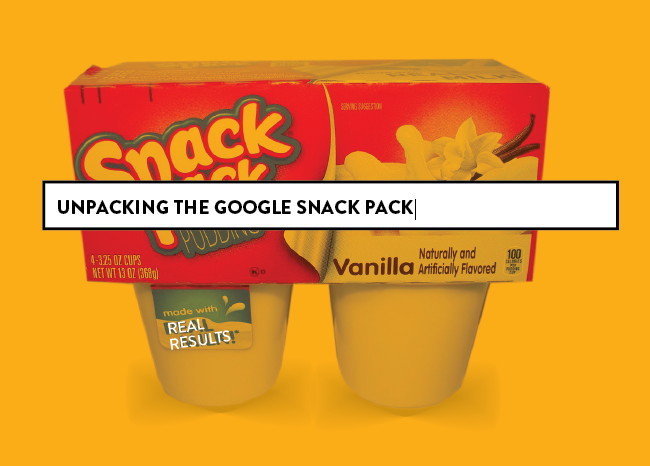 The Google Local Pack is the box of results that appears at the top of a local query SERP. Long ago — in terms of Google updates — Google created the OneBox with the local 10-pack. A little over a year later, Google whittled it down to a 7-pack with local ad features. In 2015, Google's update trimmed the pack once again to what we now know as the Local 3-Pack. In response to emails from Search Engine Land about the update to the Local 3-Pack, a Google spokesperson said:

"We are constantly exploring the best way to bring a better search experience to our users. This update provides people with more relevant information, including photos, reviews, and prices, for searchers that have multiple results for a given location."
Is Google serving up a smaller portion size? Sure. It revolves around the idea that less is more. The portion may be smaller, but it is compact with useful information for the common searcher. This update also coincides with the changing use of the internet in 2016, when mobile internet traffic surpassed desktop traffic for the first time. The transition to a 3-pack result with dense information that fits easily on a small handheld screen is a nice pairing and nod to what would later become extremely important for SEO: mobile-first design.
The transition of preference for searching on mobile devices resulted in a change in how Google indexes and crawls webpages. Those that are responsive and optimized for mobile devices and user experience are preferred by Google. And, while there hasn't been an official rollout, the 3-pack could be paired down even farther to a 2-pack specifically on mobile searches. While the potential for a 2-pack on mobile is in the testing stages of exploration, it does speak to the competitive and ever-evolving nature of what it might take to rank in the pack.
The Daily Special — What Is the Google Local Pack Today?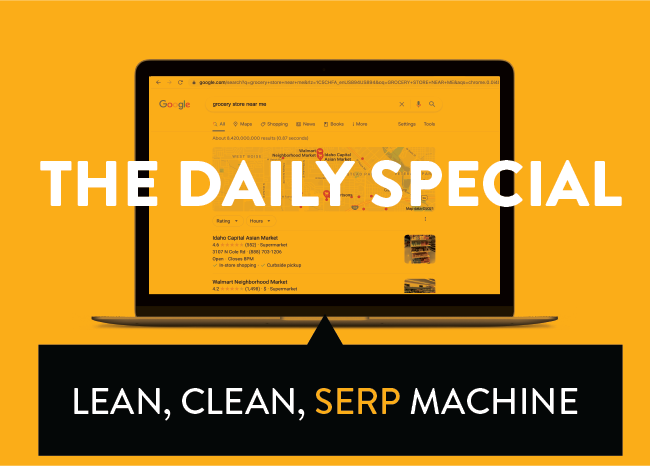 Today's Snack Pack is lean and clean. If you google "grocery store near me" the SERP will display:
A map of your general location.
A

paid Ad

in position 0.
The top three "near me" search results for your query — the Snack Pack.
Each result in the Google Local Pack on a mobile device shows:
The name of the business and a photo.
Star reviews and how many reviews they have.
The proximity of the business to your location.
The business's address.
The hours of operation.
Special features of note, that may include in-store shopping, curbside pickup, and/or delivery, etc. While some features made an entrance in

guidance for businesses due to COVID

, it is likely that many special features and additional information are here to stay.
Fatty Stats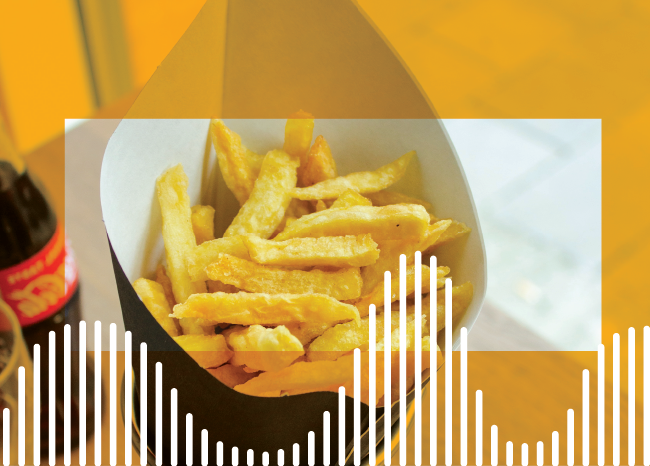 At the bottom of the snack pack is an option to see more places/results. However, studies on click-through rates show that the average CTR for position one is 28.5%. The combined percentage of positions 1-3 equals an average of 55.2% of clicks. This means that if you can make it to position one, on average, you could receive almost 30% of clicks for your site/services. If you are in any of the top three positions, you may be able to capitalize on over half of all click-through traffic.
While these averages do not fully predict user behavior or determine the reality and experience of each searcher, they indicate that the organization and composition of the Google Local Pack can have a large impact on a business. Especially considering Google statistics show that "76% of people who search for something nearby on their smartphone visit a related business within a day, and 28% of those searches result in a purchase."
Google also notes that 60% of smartphone users will contact a business directly using the search results "click to call" option. This option is presented only one click away from the "Snack Pack." If you can make it to positions 1-3, you have a pretty good chance for a click. If you do get a click, your chances of engagement with a customer are pretty high.
While statistics are largely "funny numbers," they do make a pretty compelling case that the Snack Pack may just be one of the most important meals of the day for local business search.
Having the Right Ingredients — How to Get in the Google Local/Snack Pack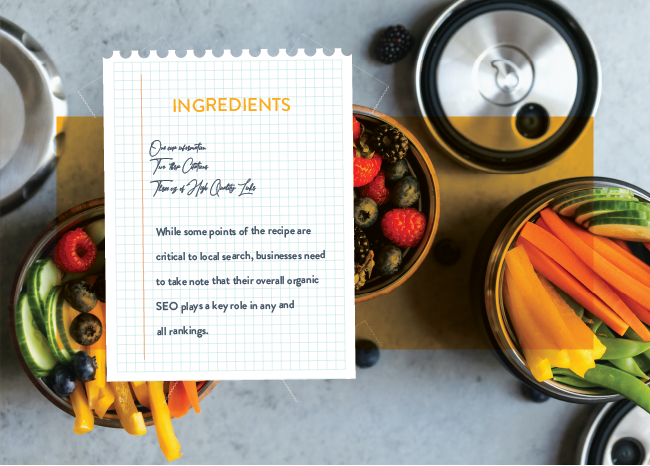 It's going to take some savvy SEO to elevate you to the ranks of the Snack Pack, but a snapshot of the essentials includes:
Keep all of your online information up-to-date.
Actively manage and verify your

NAP

and citations.
Develop your organic SEO with

linkable

and

keyword content

.
Make sure your site is optimized for mobile use.
Develop local content and earn local links.
Build a keyword portfolio that is relevant to your local area.
Create and optimize your

Google My Business

(GMB) page and listings.

Add and

claim your business in Google Maps

.
Claim your business name and address.
Add and monitor pictures.
Earn business reviews.
Earn customer reviews and engage with them. This demonstrates your customer service.
Optimize and create engagement with your GMB listing. This includes posting, messaging, and offering Q&A sections.

Manage and

audit your technical SEO

.
Manage your structured data and

schema

.

Earn high-quality links

to build up your overall domain authority.
Launch an

Ad campaign in maps

, enable location extensions, and bid for your location.
While some points of the recipe are critical to local search, businesses need to take note that their overall organic SEO plays a key role in any and all rankings. Optimizing your GMB is essential, but you will need to manage your web presence and visibility holistically if you want to remain competitive for any rankings in the long run.
Stay Hungry — Get Fed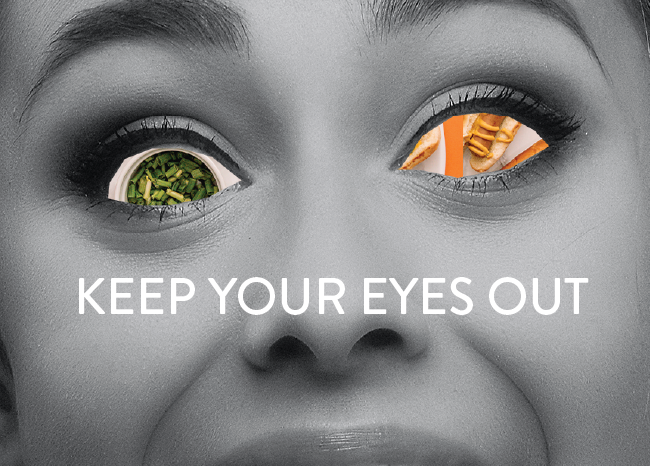 Another great takeaway is to observe your competitors. Just because you are already in the Google Local Pack doesn't guarantee that you "own" that ranking.
Likewise, if you are looking to make it into the Snack Pack, you should definitely do a critical analysis of your competitors. Track the local pack for essential keywords and compare them to your portfolio. If your competitors are owning essential local keyword spaces, you should be too. Look at what competitors are doing well, and what they aren't. If they are earning valuable links or local citations and you aren't, that's a great place to start. If they aren't doing those things and neither are you, that's a great gap to fill and can give you a leg up in ranking.
A final note is to remember that SEO is a long-term game. Google doesn't owe SEOs or businesses anything. Links are earned, not given, and organic traffic is earned through merit. Google's ranking factors are designed so that Google can deliver the best product (SERP) to the searcher. It's their game, and they make up the rules (so be sure to follow all GMB guidelines closely to avoid penalties!). Consider the quote from the beginning of the article:
"We are constantly exploring the best way to bring a better search experience to our users."
If your goal is to rank, especially in the Snack Pack, you've got to stay hungry to get fed.