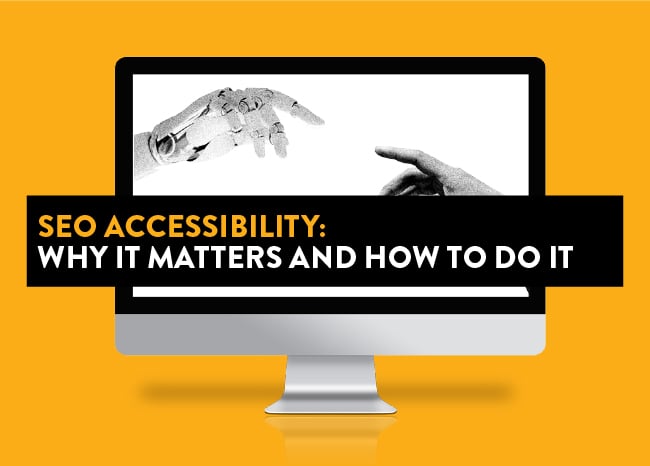 While search engines may be able to access your content with ease, can your audience do the same? Over 15% of the world's population experiences some type of disability, which can result in difficulty accessing websites and the content and services that go into them.
Because of this, creating websites that are accessible and usable for everyone should be a primary concern for those managing websites. Website owners need to not only create engaging content, but they need to ensure that it is accessible to all audience members and easy for search engines to understand.
By prioritizing a more person-first approach that keeps website accessibility at the forefront of SEO strategies, you can create web pages for both the humans that access online content, as well as the search engines that rank them, allowing site owners to reach their largest possible audience.
The Four Principles of Accessibility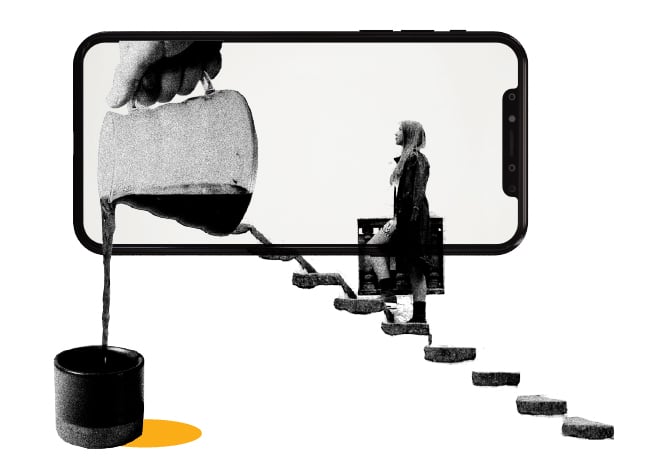 Designing content and landing pages with website accessibility in mind means going beyond complying with the Americans with Disabilities Act (ADA) guidance for websites, which offers minimal outlines for creating content that is accessible to all. For those looking to create truly accessible websites, adhering to the four key guiding principles of the Web Content Accessibility Guidelines (WCAG) is key.
These principles, often referred to with the acronym "POUR," offer insight into what steps digital marketers can take to make their online content more accessible.
Perceivable
A website's ability to be perceived is about how users can interact with its elements and functions. While for some this may be visual, others may perceive and navigate websites through sound or touch, such as screen readers that convert to sound, or braille, tablets, and other assistive technologies. For a website to be successfully perceivable, it has to be capable of being understood through sound, sight, and touch.
Operable
An operable website allows users to successfully use buttons, controls, and other interactive elements. At the same time, everyone must be able to use your website's components, including people who do not navigate the internet with a keyboard or mouse.
Understandable
An understandable website allows its users to easily comprehend the content. This means that people must be able to understand the information presented on your site, easily navigate through the website to find the information they are looking for, and use key features on your site, such as web forms or buttons.
Robust
A robust website needs to support a variety of technological devices, such as web browsers, mobile browsers, and assistive technologies. As technology evolves, your website must remain accessible.
SEO Best Practices To Improve Website Accessibility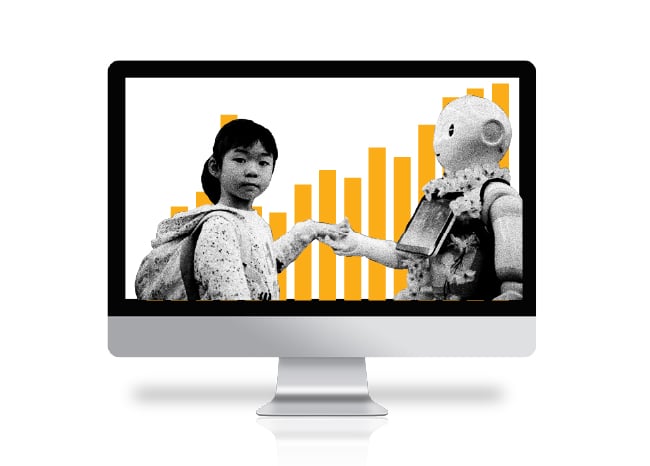 Website accessibility and SEO can overlap in many areas. Improving accessibility refines the user experience while also giving your website the chance to achieve better search engine rankings. Many SEO practices can help you boost your website's accessibility and rankings simultaneously.
Page Titles & Headers
Page title tags and header markup tags provide context to help users (and search engines) identify what the webpage and content are about. Similar to how search engine crawlers utilize page titles and headings to navigate a website's content, assistive technologies use page titles and headings to build an outline for users. For this reason, it is important to use dedicated heading tags rather than relying on bolded fonts and increased font size.
Links and Anchor Text
Anchor text is the visible text in a hyperlink that "anchors" two web pages together. SEO-friendly anchor text should be concise, relevant, and descriptive. SEO-optimized anchor text can also benefit keyboard-only users, colorblind users, or those who use accessibility technology such as screen readers or speech recognition software. Because users may rely on links to skim or navigate a page, links need to make sense outside of their larger context, and relevant link placement can help websites become more perceivable, operable, and robust by optimizing anchor texts.
Optimized links and anchor text should:
Use unique language when possible.
Avoid linking to anything longer than a sentence.
Consider URLs, as screen readers will read the full URL aloud. Avoid naked URLs whenever possible, and shorten URLs to be easy to understand if you must use one.
Avoid being too vague, such as using phrases like "click here," "read more," and "find more."
Sitemaps
If you have a large, complex website, adding a sitemap helps ensure all of your website's pages can be reached through some form of navigation. You can use a sitemap to provide specific information about various types of content on your pages, including video and image content. It also helps search engines like Google and regular users navigate through your site more efficiently.
Image Alt Text
Image alt text provides a descriptive text alternative for users with visual impairments. Assistive technologies such as screen readers read alt text aloud, which helps improve a website's ability to be perceived and understood. Search engine crawlers also use image alt text to understand the context of images on your site. It is important to avoid keyword stuffing within alt text, as this does little to help your site's visitors, and search engines can easily recognize this.
Transcriptions
Providing basic transcripts, which are text versions of audio and visual content, is essential for helping users with visual or hearing impairments understand the content of your website, overall improving your site's ability to be perceived and understood. You can make transcriptions or captions on your site more accessible by formatting the information into lists, adding clarifying information, and indicating who is speaking.
How To Test Your Website's Accessibility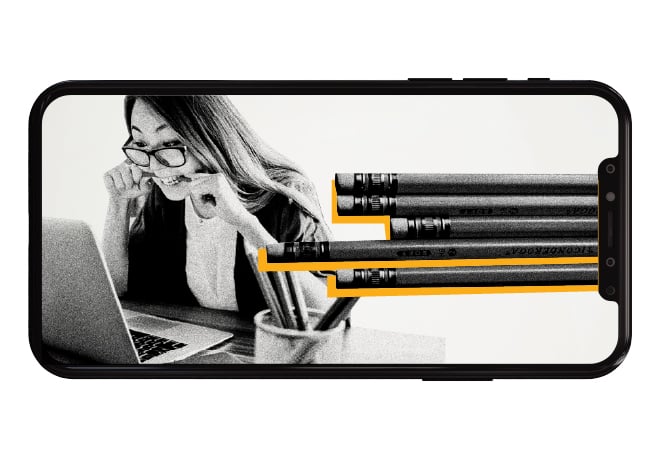 The only way to be sure that website accessibility is actually being achieved is through testing it. By approaching your site and content from a user-specific mindset and by taking advantage of accessibility testing tools, site owners can ensure that the work they've put in to build an accessible website is useful to those who use it.
Accessibility Audit
In addition to an SEO audit, website owners can run an accessibility audit as well. Where an SEO audit gives insight as to how your content is driving traffic, performing, and ranking in search engines, an accessibility audit examines how user-friendly your website is for those with disabilities. Site owners can use tools such as WAVE and Tenon to run quick, automated audits before running more in-depth manual and user testing.
Screen Reader and Keyboard Testing
A manual test of how screen readers perceive a site can help site owners recognize whether those with visual impairments will be able to effectively use their site, or if they will have to go elsewhere for more accessibility-minded content. There are free and paid screen readers that site owners can utilize for testing, and it's important to test with more than one screen reader, as different users will use different screen readers depending on their computer hardware and personal needs.
Keyboard testing is arguably one of the most important things to ensure, as many with disabilities rely exclusively on keyboards to navigate the web, and in some cases, they use modified keyboards that work better for their needs. Site owners should ensure that users can easily navigate all materials, pages, and services with a keyboard, and include visual cues to help people see where they're at on the page
By manually testing content and site pages with a screen reader and keyboard, site owners can gain a more thorough understanding of how individuals with disabilities are accessing their content, and can ensure that necessary information and navigation points are clearly available and accessible to users.
User Testing
The final step of testing involves having actual users with disabilities or older participants try out your site for breaking points and accessibility issues. It's also useful to have team members checking the site and content from an accessibility-focused standpoint.
That said, actual input from those with disabilities is going to provide the most comprehensive feedback and offer insight as to how people are experiencing the site. Be sure to keep in mind that different people with the same disability will experience the site differently as well.
A successful site will prioritize people, and their many diverse needs, first. By creating a website that is accessibility-focused, site owners can not only open their content and services up to the largest possible audience, but also create sites that are easy for search engines to understand and rank.