Last week I was fortunate enough to attend Stone Temple's annual digital marketing conference: Next10x.
The conference was held at The Collonade Hotel in Boston, Massachusetts which proved to be a gorgeous venue in the heart of Boston.
Full house at #next10x digital marketing conference in Boston #twitter pic.twitter.com/kHAKyUr4QK

— Mark Traphagen (@marktraphagen) May 9, 2018
Being my first time in Boston, and my first time attending this show, it was nice to have the venue located close to so many nearby attractions (shopping, dining, landmarks, etc.).
This year's Next10x was aptly named "Mastering the Changing Digital Marketing Landscape", and featured an impressive lineup of speakers that carried an overall forward-thinking tone, focusing on what's on the horizon in digital marketing.
I thoroughly enjoyed my time in Boston, networking with peers and learning from the expert speakers. Without further ado, I'd like to recap my experience and highlight some of the key takeaways from a day full of learning!
Content Marketing Keynote: As SLOW As Possible
Ann Handley, MarketingProfs
Ann Handley from MarketingProfs got the day started with her keynote on slowing down as marketers and the "Modern Marketing Turtle".
@annhandley says go ASAP with #contentmarketing ... that is As slow as possible! Go slow to get it right to catapult later #Next10x pic.twitter.com/Yfx7rbePkh

— Sang Kim (@sangdigitalgeek) May 9, 2018
As you can see from the turtle above, Ann's talk was about going slow to build a strong foundation with your content marketing based on data and instinct.
Ann distinguished that there is definitely a "bad slow" (red tape, ignoring new technology, not adapting to changes in customer behavior, etc.), but there is a "good slow" which involves getting the fundamentals right so you can catapult your results later.
Some of the main takeaways from Ann's talk included:
73% of marketers are producing more content, but only 35% believe their strategy is effective.
The source of aligning with customers is to have pathological empathy (see: Plum Organics' #ParentingUnfiltered campaign). Also, you can use humor to signal belonging and understanding.
Don't just join conversations, find ways to lead them.
Find your brand's story and double-down on it.
Customer data + social listening + gut instincts = content marketing success.
Ann's keynote reinforced the importance of having a laser focus on your customers at all times in content marketing.
How AI is Changing Marketing Forever
Christopher Penn, BrainTrust Insights
Christopher Penn of BrainTrust Insights followed Ann Handley and offered a different perspective that countered Ann's presentation.
My friend @cspenn takes the stage here at #Next10x 😍 He & I have opposite perspectives on Marketing. He's science, I'm art. We're both right. So it's awesome that @stonetemple scheduled Chris to follow me! pic.twitter.com/T4G9TEBR9n

— Ann Handley (@MarketingProfs) May 9, 2018
While Ann touted slowing down and making sure you have the basics right, Christopher praised the emerging technologies in marketing and how they can supercharge efficiency.
"If you do it with a template today, a machine will do it for you tomorrow" #next10x pic.twitter.com/MNXU5oMU8O

— Matt Vazquez (@QuezSays) May 9, 2018
Chistopher's presentation was an exciting (and somewhat frightening) walk through the current state of AI and how it will impact marketing in the future.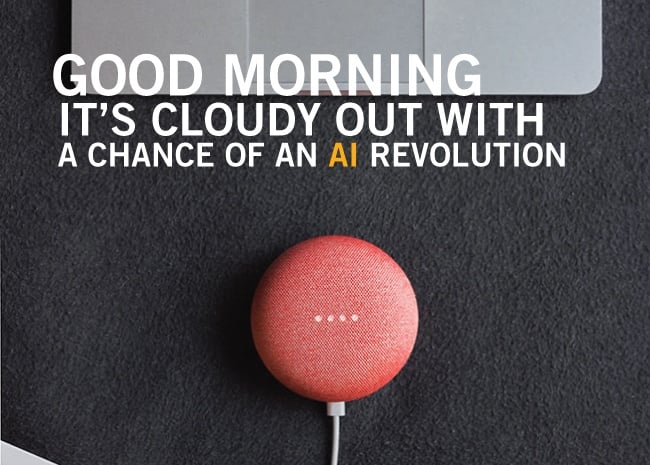 Some of his main points were:
Marketing has four fundamental problems:

Volume.
Variety.
Velocity.
Veracity.

As marketing and technology continue to converge, marketing is becoming much more about mathematics and statistics.
AI is currently influencing marketing in the following ways:

Attribution analysis.
Finding connections.
Reverse-engineering Google and search.

AI will influence marketing in the future in the following ways:

Less human involvement.
Ability to create hyper-relevant marketing personas.
Higher barriers to entry.
Christopher's presentation was eye-opening and highlighted the importance of learning about AI and machine learning now!
The Social Shift: Pivoting for Success in a Time of Shrinking Reach
Greg Jarboe, SEO-PR
The first panel discussion of the day featured Greg Jarboe of SEO-PR and Larry Kim from MobileMonkey.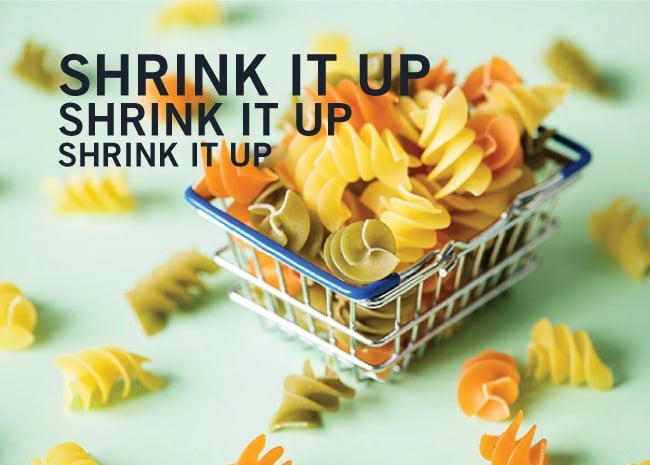 Greg presented first and discussed the shrinking organic reach on Facebook.
@gregjarboe - Facebook organic reach started shrinking 4 years ago, not 4 months ago #next10x

— Eric Enge (@stonetemple) May 9, 2018
Greg offered a number of viable solutions to the problems with shrinking reach, one of which was to shift your efforts to video and YouTube. This point is supported by how marketing budgets are currently allocated.
59% of digital marketing budgets are allocated to video @gregjarboe #next10x pic.twitter.com/4Gdp4xhhEm

— John Dietrich 🚀 (@John_Dietrich1) May 9, 2018
Greg offered other potential options as well, such as:
Purchasing more advertising (and using that ad spend on video).
Create truly remarkable content that rises above all the other noise (see: Red Bull's "A Door In The Sky").
Sponsoring and connecting with influencers who have more reach than you.
Greg also offered the career advice to find a buddy who has an opposite skillset to yours and team up with them.
Larry Kim, MobileMonkey
Larry made up the other half of the panel and presented second.
Larry offered up a fifth option to deal with Facebook's shrinking organic reach — Facebook Messenger. According to Larry, chatbots offer an opportunity to reach a large social audience directly.
There are more active users of messengers than there are on social media, so how can you reach them? @larrykim talks #chatbots at #next10x pic.twitter.com/w873FSzKH8

— John Dietrich 🚀 (@John_Dietrich1) May 9, 2018
Not only does Facebook Messenger offer an extremely large audience (1.3B users), but engaging these people can be incredibly effective as Larry reported conversion rates of 75%.
Larry presented a number of tips for using messenger chatbots, including:
Incorporate videos and attachments into your chat offerings.
Periodically review unanswered questions and create new content to serve those queries.
Add a Facebook Messenger "opt-in" button to all of your website contact forms.
Embed Facebook Messenger on your website.
Of course, if you know Larry then you know unicorns were involved throughout.
Unicorn all the things! @larrykim #next10x pic.twitter.com/k81Ms935Jz

— Jeremy Krantz (@JeremyKrantz) May 9, 2018
Give Your Vision Voice: Designing the Right Voice Experience for Your Brand
Emily Roberts, Amazon
There were a number of speakers from major corporations at Next10x, and Emily Roberts from Amazon was the first to present.
Emily of course was discussing Amazon Alexa and voice search.
@emilywroberts - We're at the magic moment of voice where we will start to see it change the way we interact - it's the next major disruptor in computing#next10x

— Eric Enge (@stonetemple) May 9, 2018
Emily explained how the innovations in voice-enabled devices create new needs in terms of: product, category, and behavior. We enjoy voice interactions because they are communal, and research from Amazon indicates that having a screen further enhances voice experiences.
The majority of Emily's presentation covered Alexa skills. The reason Emily focused on Alexa skills is because these features are extremely popular with Alexa users — 4 out of 5 Alexa users have engaged with a third-party skill.
Emily offered some tips for building Alexa skills:
Conversations should have a clear purpose.

Customers should be able to speak naturally when using your skill.

Your skill should understand most requests and respond in an appropriate way.

Conversations should evolve over time.
Emily's overarching advice for creating Alexa skills was to start with your core functionality, expand capabilities and features, and evolve over time.
Here's Why Live!
Eric Enge and Mark Traphagen, Stone Temple
After lunch time we were treated to a bit of theatre from Eric Enge and Mark Traphagen during a live performance of their video series Here's Why.
This experience was best enjoyed live, but I will leave this tidbit here to give you a glimpse of the performance:
"One search engine to rule them all..." Too real. @stonetemple and @marktraphagen at #next10x 😂 pic.twitter.com/mSYeWbNMak

— Rand Fishkin (@randfish) May 9, 2018
Search Marketing's Evolution: 2018 and Beyond
Rand Fishkin, SparkToro
After leaving the Shire, it was time to learn from one of SEO's leading experts — Rand Fishkin of SparkToro.
"That's only the second time I've been introduced by a hobbit." 😂 randfish #Next10x

— Nick Loggie (@logz05) May 10, 2018
Rand began his presentation by talking about misleading data surrounding search. Specifically, Rand pointed out the flaws in the coverage of studies that indicate Google is the leader in referring online traffic or has significant competition.
SEOs know this is data is meant to stave off antitrust @randfish #next10x pic.twitter.com/HO5nzANv5n

— NewMediaStrategist (@Sue_NewMediaRI) May 9, 2018
After clearly establishing that Google is far and away the leading driver of traffic online, Rand began discussing some of the shifts he is seeing in SEO.
One of the major shifts Rand covered was that onpage SEO is becoming much more about optimizing for intent and less about optimizing for keywords.
@randfish: On-Page SEO is 75% intent (why?), 25% keywords (what?). Google knows that what you mean trumps what you searched for. Focus on content that solves problems that answer the queries. #next10x

— Eric Enge (@stonetemple) May 9, 2018
Some of the other shifts (and how to adapt to them as an SEO) that Rand talked about included:
Overall, page one is becoming even more dominated by fewer companies. Rand listed three strategies to combat this: becoming a major brand, going hyper-niche, and using barnacle SEO.

Links still work, but not alone in influencing rankings. Other factors include:

Clicks.

Pogosticking.

Coverage and virality.

Etc.

SEOs need to focus on influencing searchers who stay on Google.
Debunking Myths and Examining the Value of AMP
Demian Renzulli, Google
The second panel of the day featured Demian Renzulli of Google, Mats Tolander of Stone Temple, and Josh Parrish of WompMobile. The focus of this panel was AMP or accelerated mobile pages.
Since Google has been a major proponent of AMP, it was fitting to begin the panel with Google employee Demian Renzulli. He shared that Google started supporting faster pages when their research showed that 53% of users abandon a site if it takes longer than 3 seconds to load.
Obviously, speed is important in today's digital landscape, and AMP enables faster speeds.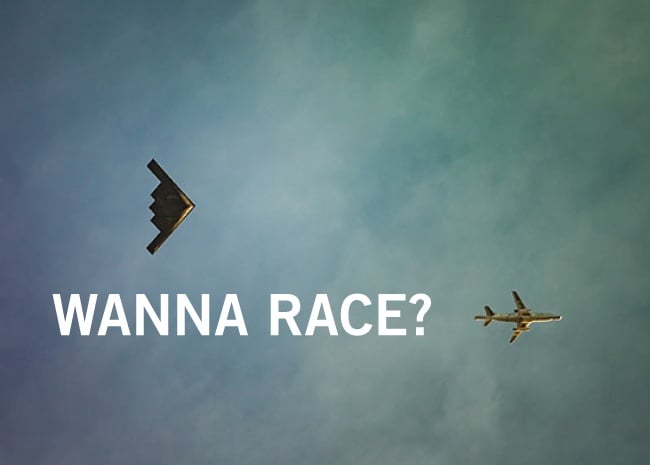 Demian explained that in the beginning, AMP was designed for static content such as news sites or blogs. However, today AMP can be used for dynamic content (such as ecommerce pages) and entire sites are even being built using AMP.
AMP is now used across multiple verticals for a variety of use cases and even full sites are being built on AMP #Next10x

— Andrew Dennis (@AndrewDennis33) May 9, 2018
Demian also highlighted some new functions for AMP on the horizon.
@drenzulli - New AMP features: "sticky mute" and video docking, as well as AMP stories and email #next10x

— Eric Enge (@stonetemple) May 9, 2018
Some of the most interesting information Demian shared about AMP included:
Over 6.3 billion AMP pages exist with 55 million being created each week.
WordPress supports AMP through a plugin.
AMP is constantly being improved by a community of over 560 code contributors on Github.
Mats Tolander, Stone Temple
Mats Tolander from Stone Temple was up next and his presentation demonstrated how simple it can be to implement AMP on a website.
Mats began his talk by outlining exactly what AMP is and what it does:
AMP is a combination of code that can make things happen on web pages.
AMP helps you build faster sites.
AMP helps you stand out in Google search.
After explaining the "why" of AMP, Mats walked us through a variety of use cases for AMP, including:
Creating tabbed content.
Managing interactivity.
Sorting and ordering products and categories.
Building visual stories.
Mats even showed us how simple the code could be and shared some of his own experiments with AMP-Story.
Josh Parrish, WompMobile
The final presenter on the panel was Josh Parrish from WompMobile.
Josh started his talk by dispelling three common myths about AMP.
@joshcp
Myths about AMP:
- It's only for Google (it's x-platform)
- It's restrictive (it's open source with an engaged dev community))
- Questionable ROI (faster pages= more conversion)#next10x

— Eric Enge (@stonetemple) May 9, 2018
Josh also explained that AMP does not mean "stripped down", and there is an engaged community surrounding AMP that makes it possible to build beautiful and interactive pages.
Josh's team at WompMobile have partnered with Google to create a study, and he shared some of the eye-opening results. According to their study, pages with AMP experience overall:
15% more impressions.
19% more traffic.
4% better rankings.
6% higher CTR.
Connecting with Customers in the Age of Assistance
Lauren Wagner, Google
After the panel, we had our second speaker from Google — Lauren Wagner.
Lauren's session was all about digital assistants, and specifically Google Assistant. She kicked off her presentation with the impressive stat:
87% of B2C US marketers believe chatbots and digital assistants will play a significant role in marketing before 2021.
Lauren stated that conversational computing is here to stay because:
Popular platforms have made it easy and mainstream to engage with assistants.
Technological advancements enable a natural conversational experience.
Empowered users require customized support.
A major reason digital assistants are gaining popularity is because people are becoming much more comfortable interacting with them.
#Next10X @typewriters 70% of @Google Assistant interactions are in natural language - humans speaking to devices as if they were human, rather than truncated speech like we type. pic.twitter.com/rmk6smBWFe

— Christopher S. Penn (@cspenn) May 9, 2018
Google Assistant can seamlessly integrate into people's lives as it functions across over 500 million devices and can interface through voice, typing, tapping, or Google Lens.
Lauren also expressed how important it is for brands to build an identity and personality.
#Next10X @typewriters Brands will be assessed as people - "can you speak to me in the way I speak to others?" Literal brand personality through voice assistants. How will your brand sound? pic.twitter.com/FjolppLqCp

— Christopher S. Penn (@cspenn) May 9, 2018
Lauren shared the following factors as key considerations for mapping your brand's persona:
Tone — personality, sense of humor, choices of words.
Identity — gender, point of view.
Voice —

artificial vs pre-recorded

.
Experience — utility vs entertainment.
The best way to optimize for digital assistants is to find the micro-moments where you can become assistive to users.
Enterprise Case Studies: The Good, The Bad and Lessons Learned
Kathleen Steinmetz, Arrow
The final panel of the day featured Kathleen Steinmetz of Arrow and Chanelle Harbin from Disney ABC.
Kathleen Steinmetz of @Arrow_dot_com and @chanelle_harbin of Disney/ABC give lessons learned from their own case studies #next10x pic.twitter.com/7ouv0K814C

— Eric Enge (@stonetemple) May 9, 2018
Kathleen shared the SEO story of her company Arrow, a Fortune 120 company with over 18,000 employees.
Kathleen worked with Stone Temple to redesign and optimize their large ecommerce website.
Some of the key takeaways from Kathleen's talk were:
As they shrunk the website (less indexed pages), traffic went up.
Building targeted content drove organic traffic.
Education is critical for SEO projects at large companies — Kathleen held SEO town halls for the company which were hugely beneficial.
Chanelle Harbin, Disney ABC
The second member of the case study panel was Chanelle Harbin from Disney ABC.
Chanelle shared multiple case studies, but the two I'll highlight here are her structured data case study and link building case study.
Chanelle explained that structured data was important to Disney ABC because video views are their main KPI and they operate in an extremely competitive space.
By implementing structured data, they saw the following results:
89% increase in visits YoY.
5% increase in views.
109% increase in page views.
As a large, enterprise brand with strong authority it may seem at first glance like Disney ABC wouldn't need link building.
However, Chanelle pointed out that link building benefits Disney ABC in multiple ways: helps support product announcements, secures unlinked brand mentions, increases the visibility of new content.
Chanelle shared their link building process of leveraging unlinked mentions of their "throwback content" to move from pages 3-4 to page one.
The Rise of Trust-Centric Marketing
Eric Enge, Stone Temple
The show wrapped up with an excellent closing keynote from Stone Temple's Eric Enge.
Eric's keynote covered the role of trust within marketing.
Best way to end the day? Discussing the growing importance of trust-centric marketing with @stonetemple #Next10x pic.twitter.com/CecAowLR7Q

— Courtney Willison (@Willison_CL) May 10, 2018
Eric warned against false signals of trust such as social share numbers, sharing a graph that indicated high social activity does not translate to high read time. The reasons people share don't relate to quality or authority.
Instead, Eric suggested turning to Net Promoter Score to measure customer experiences and trust.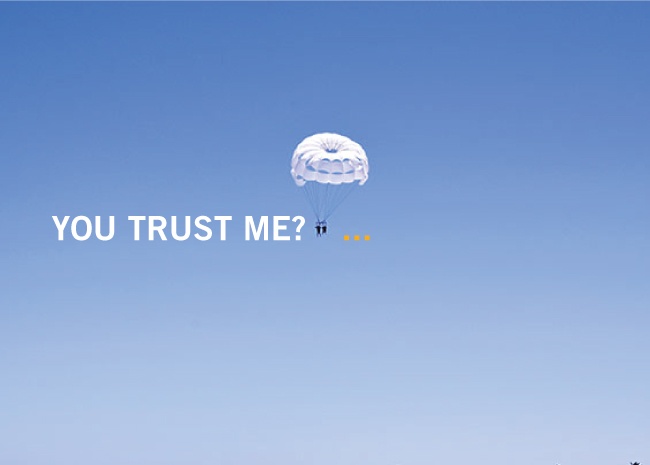 Eric also pointed out why links remain such a strong signal for trust.
#Next10X @stonetemple Why inbound links matter: no other signal defers a transaction like a link. Linking out is inviting people to leave your website, so if you earn a link on the inbound side, it has real value. pic.twitter.com/CP1G9P8z8n

— Christopher S. Penn (@cspenn) May 9, 2018
To build trust, Eric advises:
Aligning with customer core values.
Making it easy and fast for users to find what they want.
Ensuring customers get everything they need.
Not clubbing them with marketing BS.
Finally, Eric touched on the importance of speed and shared the massive impact speed improvements have for major brands.
Thought speed of your site is important. The numbers tell the story well #next10x pic.twitter.com/1A6TfE8MTt

— Sang Kim (@sangdigitalgeek) May 9, 2018
Eric's keynote closed out a fantastic show that was both engaging and informative. I had an excellent time at Next10x and strongly recommend attending next year's event if you're from the Boston area, work in the digital industry, or are simply curious about where technology is heading.
For more information on the show, check out this recap from featured speaker Christopher Penn or browse through the Hashtag feed on Twitter.