Amit Singhal, Google's Head of Search for 15 of their 18 years as a company, is stepping down.
John Giannandrea is Google's new Head of Search. John was formerly head of artificial intelligence (AI) within Google, and his promotion signals Google's ongoing investment into AI.
In a lengthy post on Google+ on February 3rd, Singhal wrote:
"As I entered the fifteenth year of working at Google, I've been asking myself the question, "what would you want to do for the next fifteen?" The answer has overwhelmingly been: give back to others…Now is a good time to make this important life change…Feb 26 will be my last day at Google."

—Amit Singhal
Singhal has been instrumental in the evolution of Google's core product: search itself. This retirement announcement has many wondering how Singhal's departure will impact and affect Google's direction, particularly when paired with other recent decisions made by the corporation.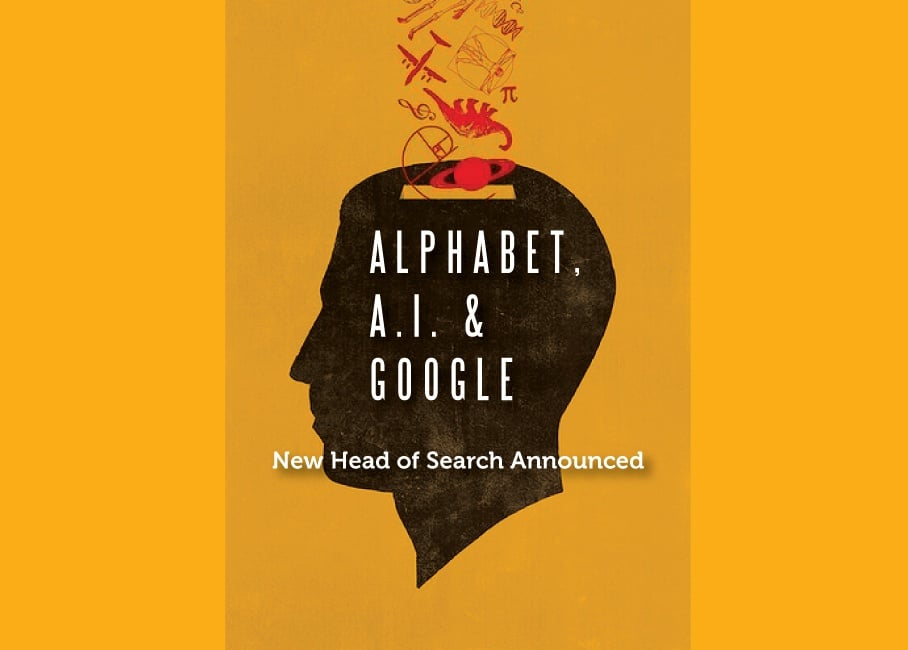 Leaving Behind a Legacy
Singhal indicated that after a fifteen year career he's leaving the search giant to pursue philanthropic opportunities and spend more time with his family:
"As I entered the fifteenth year of working at Google, I've been asking myself the question, "what would you want to do for the next fifteen?" The answer has overwhelmingly been: give back to others. It has always been a priority for me to give back to people who are less fortunate, and make time for my family amidst competing work constraints—but on both fronts, I simply want to give and do more."

—Amit Singhal
Singhal has heavily influenced Google's search algorithm, overseeing the algorithm's development since 2000. As the Head of Search, Singhal managed Google's core product, rewriting in 2001 the original algorithm created by Larry Page and Sergey Brin, and orchestrating another meaningful rewrite in the form of Hummingbird in 2013.
Amit recently did a Keynote Q&A with Danny Sullivan at SMX West 2014 sharing insight into his philosophies, Google's practices at the time, and some predictions for the future (which had no mention of his retirement).
Rise of the Machine (Learning)?
John Giannandrea, formerly head of artificial intelligence within Google, will be Singhal's replacement.
The decision to promote Giannandrea has certainly raised some eyebrows around the SEO industry, due to his background in artificial intelligence (AI). Many influential names within SEO view the decision as further proof that Google will continue to invest more heavily into AI and machine learning.
Rand Fishkin:
There's a new head of search at Google: https://t.co/ecjRGIHWkI John Giannandrea has a strong ML/AI background. I expect more ML in the algo

— Rand Fishkin (@randfish) February 3, 2016
Glen Gabe:
Expect a lot more AI :) -> Google's search chief Amit Singhal retires, to be replaced by AI VP John Giannandrea https://t.co/uYcKGe4qIg #seo

— Glenn Gabe (@glenngabe) February 3, 2016
And Dr. Pete Meyers:
Google's push toward AI is full-throttle - https://t.co/3wHzJqSsNl via @TheSEMPost

— Dr. Pete Meyers (@dr_pete) February 3, 2016
Giannandrea oversaw the implementation of RankBrain, Google's machine learning algorithm and the third most important ranking signal.
The most interesting thing about Amit Singhal's replacement John Giannandrea is that he oversaw RankBrain. https://t.co/PKxn8vPOPY

— Jennifer Slegg (@jenstar) February 3, 2016
In fact, Jack Clark (who originally broke the story regarding RankBrain on Bloomberg Business) even weighed in on the hiring of Giannandrea:
Amit Singhal retirement and John Giannandrea taking over represents further ascent of AI tech at Google https://t.co/z6Tpm13Ryh

— Jack Clark (@mappingbabel) February 3, 2016
The introduction of RankBrain indicated that Google was continuing to invest in and develop machine learning/AI initiatives. Hiring Giannandrea to replace Amit Singhal as Head of Search appears to be another clear sign that Google believes AI is the future of search, and is leaning toward implementing more AI. This is further emphasized by the fact Singhal was believed to be largely against using machine learning for search rankings.
The promotion of Giannandrea coupled with the fact that RankBrain is already the third most important signal in Google's search algorithm makes it fair to assume more aspects of search will be driven by machine learning moving forward.
The announcement of RankBrain itself was large news. No other ranking signal has had such a dramatic impact on Google's results, since their inception. Should we expect similar large advancements from Giannandrea in the coming years? Many SEOs are theorizing so.
More Machine Learning for Penguin?
The timing of the move from Singhal to Giannandrea is somewhat curious.
Google has been promising a Penguin update for some time now. The most recent statement came from Google's Gary Illyes who said (on January 19th) that a new Penguin would be released in the coming weeks:
@mrjamiedodd I'll go with weeks. We're aiming for launching penguin this quarter, but we don't have a more precise timeframe.

— Gary Illyes (@methode) January 19, 2016
Penguin has been delayed multiple times now, and one can't help but wonder if Giannandrea was a factor in that decision. Given Giannanadrea's background in AI and the fact that Penguin is a machine learning algorithm, it would make sense for Google to stall on updating Penguin.
Regardless of whether or not Giannandrea was brought in specifically for Penguin, it is likely his first major impact on search will be made through Penguin.
Google has said Penguin will move to a model that updates in "real time" long before Giannandrea was announced as Singhal's successor. However, moving Penguin to real time would likely involve further machine learning, and deeper implementation into the core search algorithm, so it would make sense to have someone with Giannandrea's qualifications oversee that process.
Speculation and theories will continue to swirl as Giannandrea steps into his new role. There is no doubt the change will have interesting long-term impacts on search.
Future of Search
Google's Head of Search stepping down is a series in a chain of sweeping news from Google. Google appears to be undergoing wide-scale changes.
From the formation of Alphabet (which helps support riskier Google ventures, like AI) to the implementation of RankBrain, Google has undergone substantial changes recently.
Some would call it a changing of the guard at Google. Established Google vets like Matt Cutts—Head of Webspam, currently on leave--and Amit Singhal, now retiring, mark changes in vital positions since nearly the formation of Google. Meanwhile Larry Page is no longer the CEO, instead stepping back to Alphabet and leaving Google to the new CEO, Sundar Pichai.
Key positions at Google are being changed, while the entire company itself has been restructured.
Everything from the way RankBrain was announced, to the fact that Google replaced a (more or less) documented opponent of AI with someone who has a background in machine learning is very telling. Google appears to be making core changes for the next evolution of their company, and search.
It's hard to predict where all this will lead, but the trend indicates that machine learning will become more and more embedded into search as time moves forward. It's very possible that we will look back in ten years and point to this moment in Google's history as the beginning of the next evolution in search.