Building citations can be a strenuous process, but help improve your local business's visibility and rankings in search results.
Despite its degree of difficulty, citation building remains one of the most popular link building strategies in local SEO in 2016.
But don't just take my word for it!
BrightLocal surveyed 388 Local SEOs and discovered that 76% of all respondents used citation building to secure links.
So, what's all the hype about?
Is it really worth the time, energy, and money to create citations?
Yes, yes, and no.
If you are serious about improving the online presence of your business—essentially making it easier for customers and search engines like Google to find you—then you should make the commitment to build quality citations.
But you don't have to pay for citations—you can build them for free!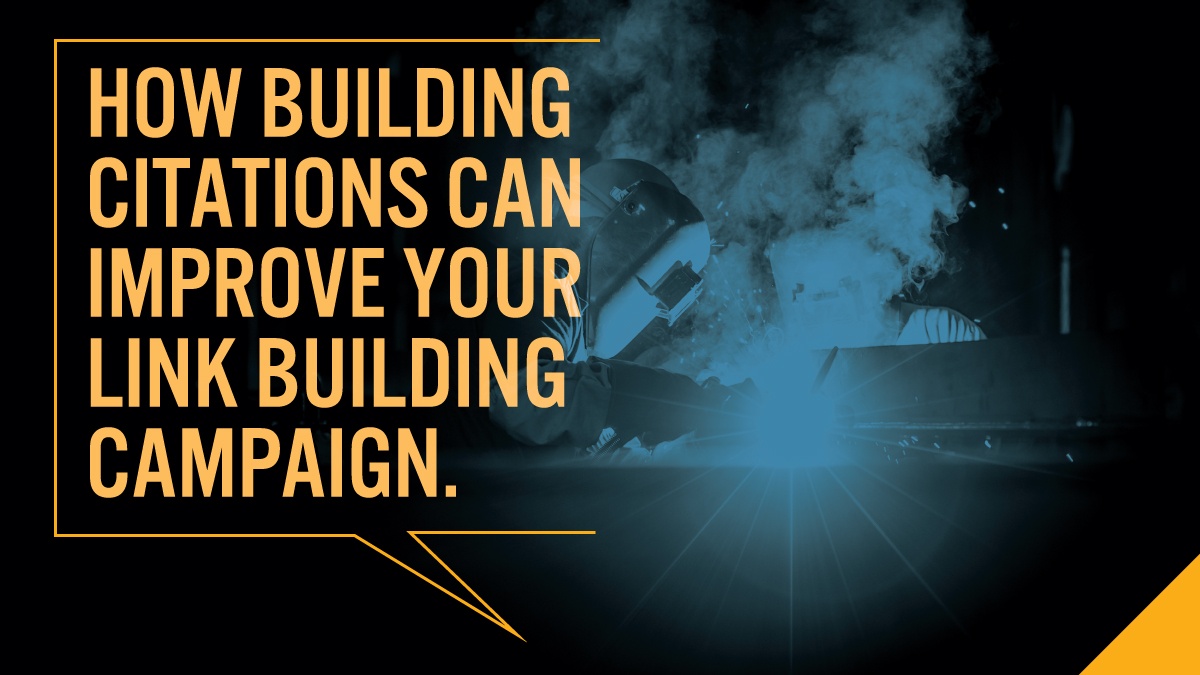 What is a Citation?
A citation is an online mention of your business's name, phone number, and physical address.
These three essential components are often referenced as N.A.P. information, which is short for name, address, and phone number.
An important rule to remember is that all citations are not created equal.
Many citations give you the option to link to your website. Some don't.
Some citations allow you to upload images, include a business description, and add links to your social media profiles. Many don't.
What are the Benefits of Building Citations?
The benefits of building citations are enormous, especially if you are a small or medium-sized business.
Not sure what they are? Here are 3 advantages of citations:
1. Visibility
How much does free publicity cost? Some time and effort.
Building citations allows you to take ownership of the information that you share with search engines and your audience.
They help to generate positive exposure and establish your online presence, which in turn brings more customers to your website and business storefront.
Citation building has also proven to be an effective tactic to beat the Google Sandbox—a filter than prohibits new websites from ranking for important keywords.

2. Rankings
Ever wondered how you can increase your rankings from the bottom of the page?
Google and other search engines consider the volume and quality of links pointing to your website to be important ranking factors.
By correctly listing your business across credible online directories, you can greatly impact your rankings in the SERPs (search engine results pages).
3. Trustworthiness
Trust is everything in the digital world.
People want to trust your brand and your commitment to them, more so than the products and services you provide.
In citations, people look to local directories and social media platforms such as Facebook and Yelp to learn more about the business, its identity, and its reputation.
Successful businesses recognize this yearning for authenticity, and respond by establishing themselves across relevant directories in efforts to help move customers down the path to purchase.
This goes for search engines, too. Google will regularly crawl the web to find all instances of your business. If your NAP information is correct and listed across quality directories and platforms, Google will trust it more and may bump it higher in the SERPs.
Top 10 Free Citations
Now that you understand the advantages of building citations for your brand or company, it's time to get to work!
Below are the top 10 free citations for increasing your online visibility, rankings, and trustworthiness among customers and search engines:
1. Google My Business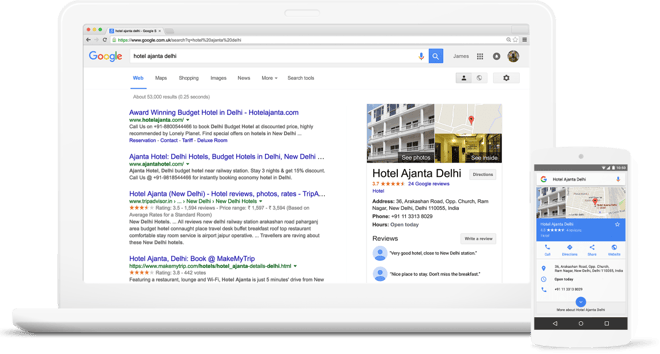 Google My Business is hands-down the most important listing you can have. Benefits include:
Visibility across search, Maps, and Google+.
Ability to monitor and respond to reviews.
Google Hangouts to connect with customers.
View engagement analytics and YouTube insights.
And more!
Claim your free Google My Business page here.
2. Facebook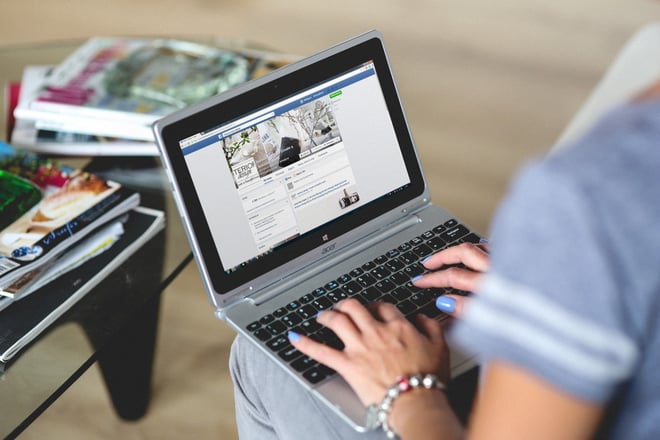 Who doesn't have a Facebook account by now?
Facebook is perfect for engaging with your audience through Messenger and shared content. It offers the feature to create custom ads and allows you to tally testimonials and star-rating reviews, which can populate in the knowledge graph.
Create a Facebook business page for free.
3. Twitter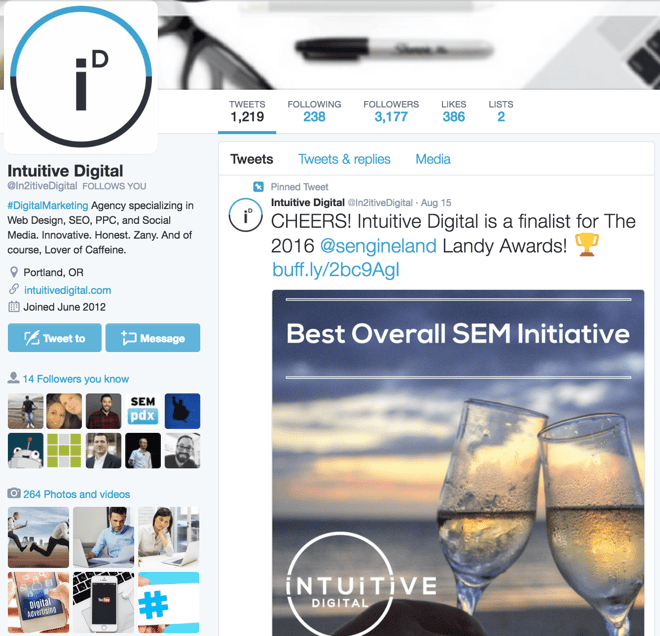 Twitter is where your brand shines.
On Twitter, customers can connect and communicate with your business directly. This may be an overwhelming responsibility to many, but the rewards are incredible: strong level of engagement with your profile and content, increased website traffic and sales, and higher brand recognition and trust.
Sign up for Twitter today for free.
4. LinkedIn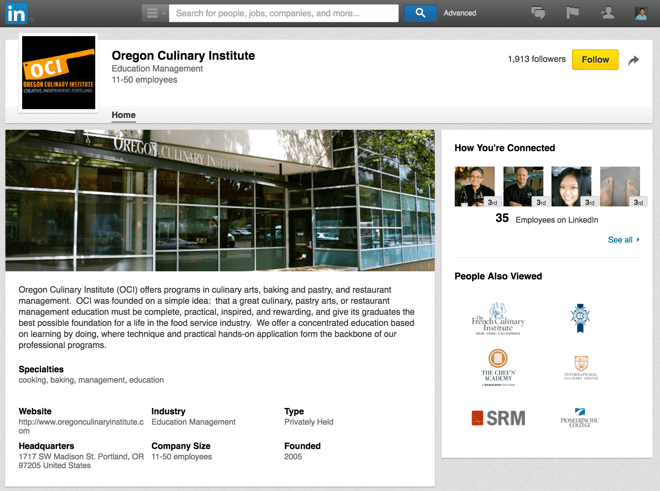 LinkedIn is a powerhouse social media platform for corporations and professionals.
Having a LinkedIn company page allows you to build brand awareness, promote career opportunities, and drive traffic to your website by sharing content and highlights of your products and services.
5. Pinterest

Connecting people with things they're interested in buying; who says that isn't Pinteresting?
Pinterest has an expansive global audience, which is ideal for building brand awareness, driving customers to your website, and influencing purchasing decisions.
What's shocking, too, is that Pinterest pins have a longevity that is unparalleled. According to an infographic by Hello Society, 88% of users purchased a product that they pinned!
Sign up for Pinterest today for free.
6. Bing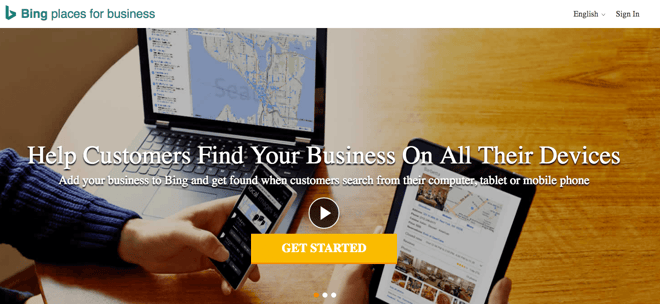 Bing is among the top search engines in the world. It is also the default search engine for many computers, mobile devices, and tablets that run Windows OS.
Similar to Google My Business, Bing is a highly-credible listing that can improve visibility and search rankings across Search and Maps.
Claim your free Bing business listing here.
7. Yelp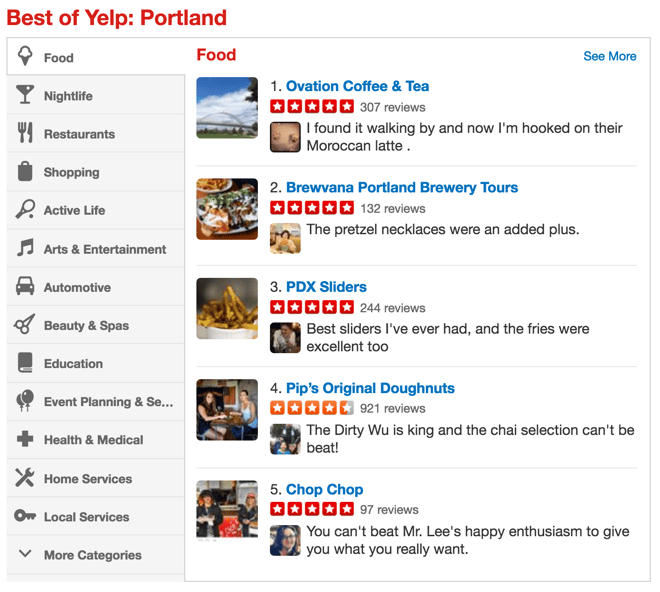 Yelp is a dominant listing for creating a local presence in your service area.
Features include the option to create deals, message customers directly, and analyze how your page is performing on Yelp.
What most people don't know is that your ranking on Yelp is linked to the number of positive reviews you have. However, relevancy can take precedence over another business, if they have not received any recent reviews. This proves to be a huge advantage for businesses that actively promote their Yelp page and request reviews.
Claim your free Yelp business page here.
8. Foursquare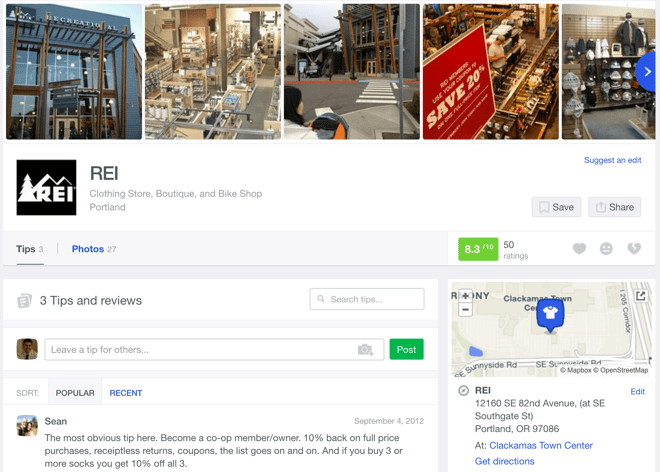 Who doesn't like to like to feel appreciated for their purchases?
Foursquare allows businesses to incentivize customers to make "check-in's" in return for profile badges, specials, and freebies. This often equates to increased engagement, reviews, rankings, and traffic to your website.
Claim your free Foursquare business listing here.
9. Yellow Pages

Not the yellow phone books that used to stack on your front doorstep.
Yellow Pages is an online directory that allows businesses to manage their listing with the option to add videos, monitor reputation via reviews, and drive leads and traffic to their website.
10. Angie's List

With over 20 years under its belt, Angie's List still proves to be a valuable resource for customers looking for local professionals.
Angie's List prides itself for being transparent in how members and businesses communicate with one another. Reviews are verified by BPA Worldwide and businesses can qualify to receive accolades for delivering quality service in their area.
Join Angie's List for free today.
Bonus: 51 Free Citations!
Not satisfied with just 10?
Well, here's an additional 41 citations, making a grand total of 51 free high-ranking citations for maximum online brand exposure.
5 Best Practices for Citation Building
If you are unfamiliar with building citations, you may make mistakes that can cost your exposure, rankings, and profitability.
Whether you're a business owner or SEO expert, review these best practices for optimal results:
1. Compile a List of Your Business Information
Open a blank Word document and begin listing the core components of a citation:
N.A.P. information (name, business, phone number).
Website URL.
Business descriptions of your company and products/services.
Business categories.
Image URLs.
Social media URLs.
Use this as a reference whenever you're building citations for maximum accuracy.
2. List Relevant Business Categories
According to a survey by Moz, incorrectly listing your business category reigns as the number one negative ranking factor.
While it is beneficial to list your law firm under a category like "Lawyers," listing your business under more specific and relevant categories such as "Estate Planning Attorneys" or "Insurance Attorney" will help improve your citation rankings in the search results.
3. Update Old Citations and Delete Duplicate Listings
Before diving into the citation building process, you should first scour the web for old business citations.
One quick and easy way to find these listings is to search Google for your business name. A technical approach is to use search operators or tools like N.A.P. Hunter! to cut down on the manual citation labor.
If you find a citation with inaccurate information (old business address, wrong phone number, misspelled business name, etc.), then you should claim and update the listing.
If you discover two citations under the same directory, send an email or fill out a contact form to report the duplicate listing. Successfully deleting duplicates will improve your online presence and referral traffic.
4. Multiple Locations or Practitioners
Does your business operate tens, hundreds, or even thousands of different locations?
We recommend that you claim, optimize, and verify as many, if not all, locations under one account. If you have a domain-level email, you can instantly verify many citations without going through the tedious verification process.
If ten financial advisors work under the same branch, they should only list the name they wish to conduct business with and not include the name of the business.
For example:
Carlos Monteblanco, CDFA = acceptable.
Carlos Monteblanco, Portland Financial Services = not acceptable.
Practitioners should strive to be consistent with how they include title designations. They should also be accurate when listing their phone number and business address, especially if they have phone extensions or suite numbers.
5. Consult a Data Management Provider
If your budget allows for it, we recommend using Yext or Moz Local to automate the citation building process by submitting your business information to major local databases and directories.
Whereas it may take days or weeks for your citations to be reviewed before showing up in the search results, Yext and Moz Local instantly submit and push your listings to go live.
Whether it's generating online exposure for your business, bringing traffic to your website and storefront, or connecting with customers and retailers, citation building is a powerful link building strategy that all businesses should execute