Welcome to another edition of Tutorial Tuesday, Linkarati's weekly series in which we highlight a certain SEO tactic, process, or tool. This week, I will be discussing the data that you should track during a link building campaign, from beginning to launch.

There are any number of things to track during a link campaign, whether it's during the run-up to a campaign, during the production phase, or in the aftermath. Let's take a look.
Preliminary Work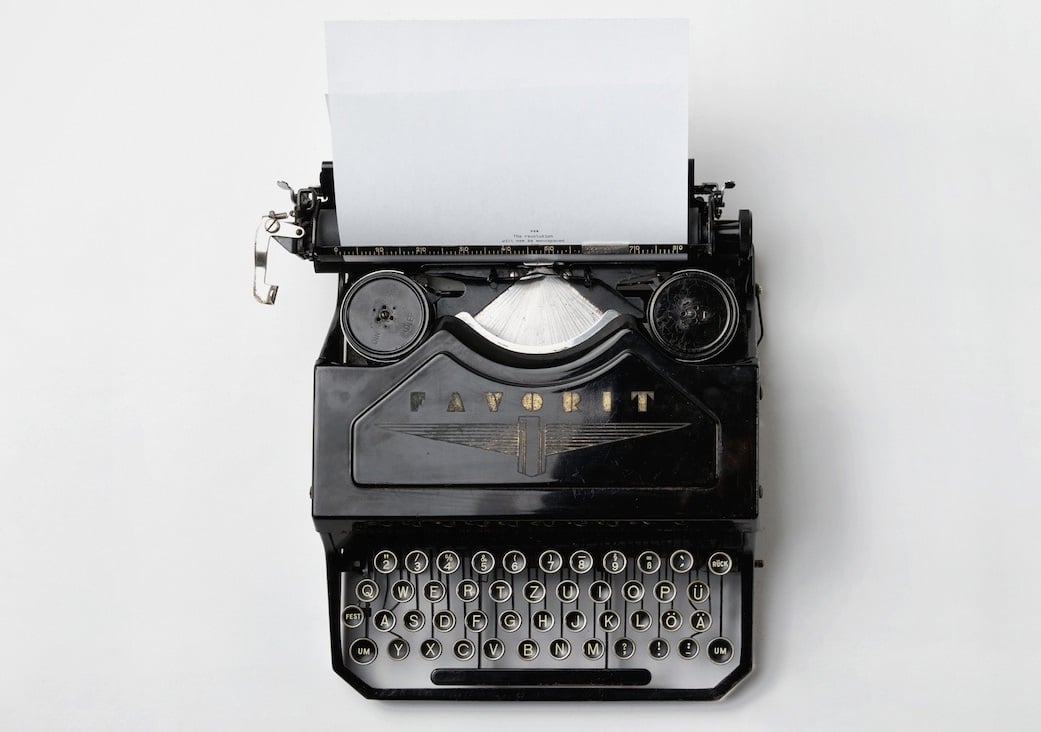 The beginning stages of a campaign require as much diligent work as any other leg of the project. You stand little chance of succeeding on your goals as a link builder if you don't formulate some kind of game plan from the start. I don't advocate strictly adhering to a preliminary game plan just because: always adjust accordingly for unforeseen circumstances. But having such a game plan as a guide is convenient to say the least.
Before a campaign commences, you may want to track any number of the following:
Top Performing Pages of Competitors
What's working for your competitor can work for you too: you just have to add your own twist to it. So see what kind of content is performing best for your competitors: see what content has the most links pointing to it, most comments, etc. They are attracting the same audience that you want. To learn more about how to do this, I wrote this Tutorial Tuesday only a few weeks back.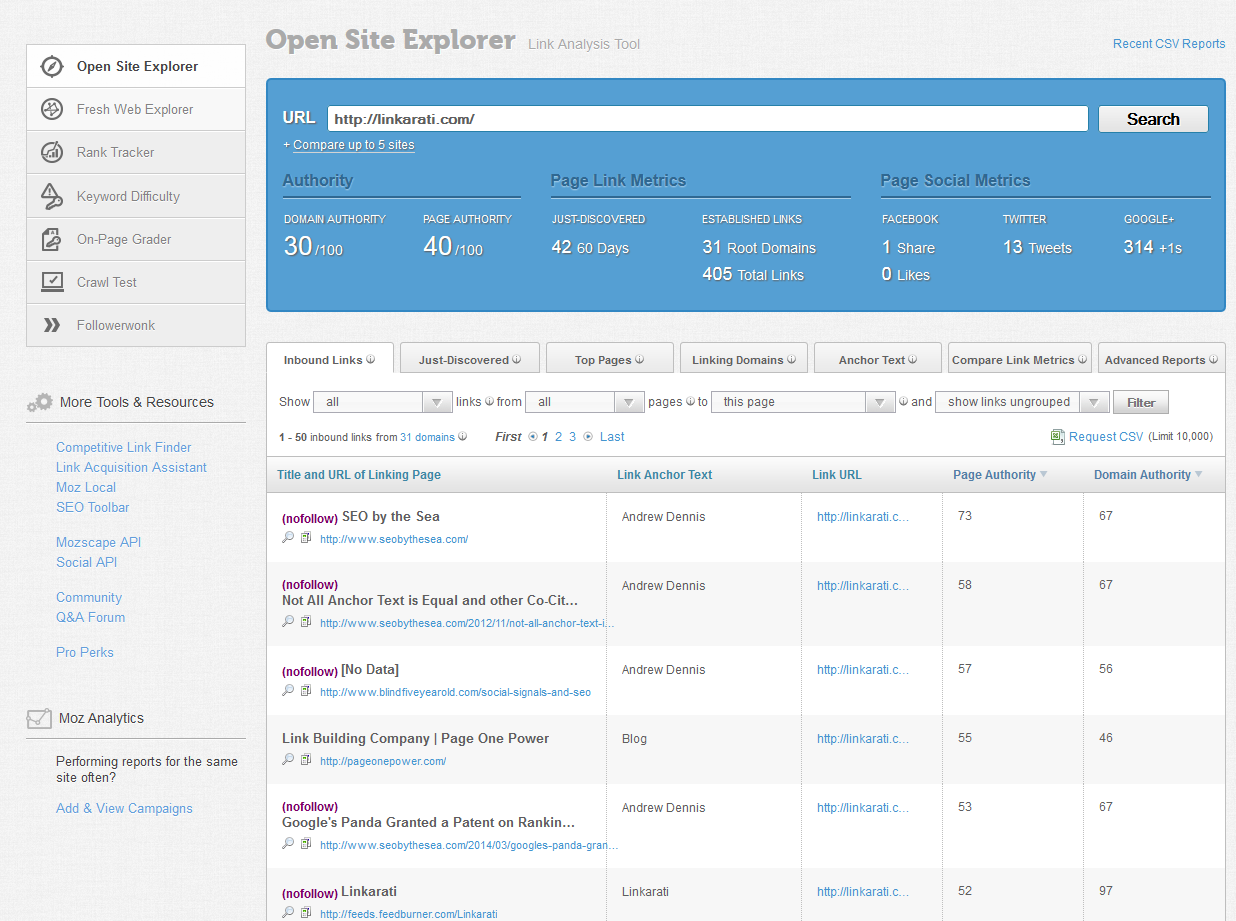 Your Top Performing Pages
While you're using tools such as Open Site Explorer to inspect the pages of your competitors, you might as well take the time to check out your own. This is an opportunity to figure out what YOU'VE done to this point that YOUR audience/customers like best. Give the people what they want, right?
Health of Your Backlink Profile
There are SEOs out there who will purposefully build junk links for their competitors in order to fool Google. As sophisticated as the search engine is, Google can't always detect this properly. This is why it's important to keep track of any and all incoming links, or links that already exist. Cory Collins explains how to do so using your Google Webmaster Tools in this Tutorial Tuesday.
Current Rankings
How are you going to know how effective your links are if you're not fully cognizant of where you stand from the get-go? Create a list of the queries and keywords that you want to rank highly for and check where you are for the moment.
Competitor Rankings
Don't just check where you're ranking: figure out how your search competitors are ranking as well. These are the sites you want to uSERP. This is a list you're going to modify going forward (more on that later).
Goals
It's hard to achieve success when you don't know what that success looks like. Figure out what your most ideal results: this will make tracking everything else much more meaningful.
Content Assets
It's possible to build links without content, but it's easier with it. Compile a list of the content that you've created over time that you most want in front of your potential audience and customers. This is the stuff you'll want to build links to.
Do Not Contact List
If you're working in a team, assign a point person to make a list of people to avoid outreaching to. Ordinarily, you will want to avoid competitors or anyone else you may have a bad relationship with.
Tactics
Link building is not one-size-fits-all: links can be built in any number of way. Determine ahead of time what strategies have worked well for competitors in your niche; the strategies you have the resources and wherewithal to pursue efficiently.
Partnerships
This is the exact opposite of the do not contact list. Create a list of webmasters and brands you already have a good relationship with. If you don't already have links on their sites, these are potential quick wins. Even if you do already have links on their sites, they may be able to point you in the right direction for other links.
The Production Phase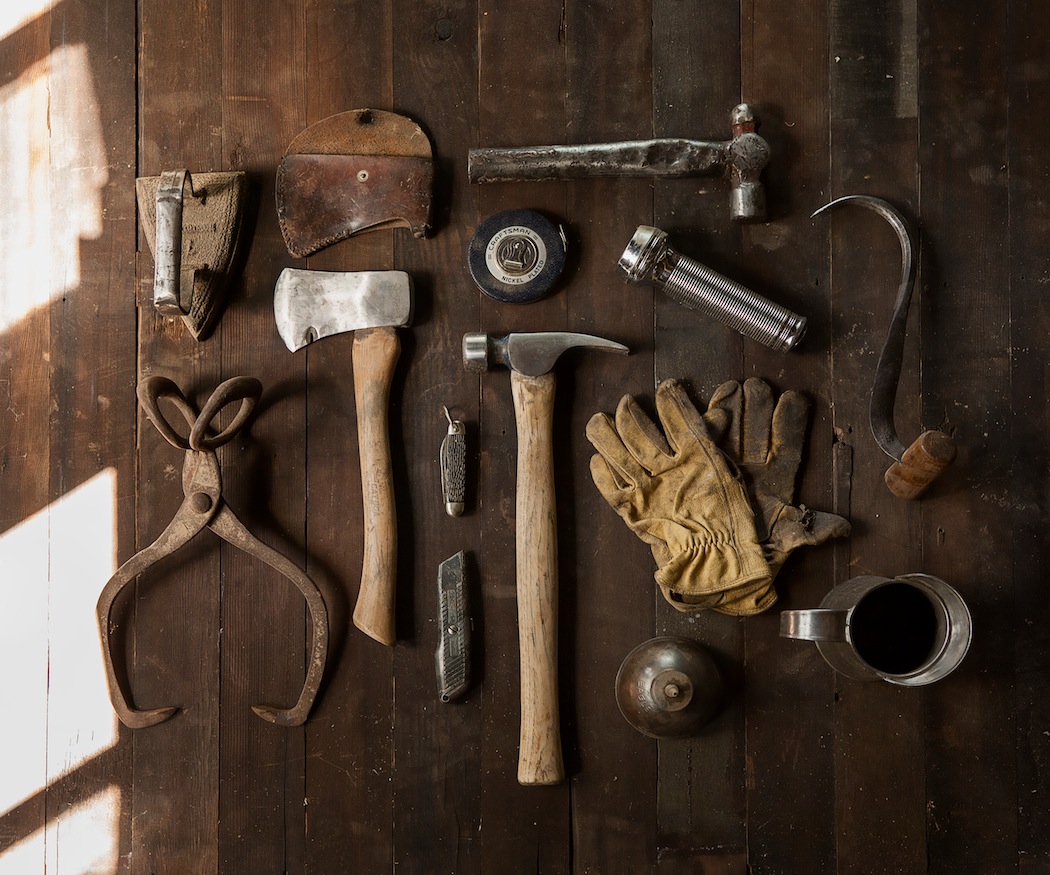 Your custom plan has been crafted. Now it's time to get those links! Your plan should take care of itself, right?
Obviously not. What you've done to this point bears a closer resemblance to research than tracking. Now that the production phase has commended, it is essential to keep meticulous and organized records of the work your team is doing on the project. Here are some things you should track while you're doing the work:
Time Spent
I've often found that poor time management is a key factor in projects producing underwhelming results. How are you going to remedy poor time management if you don't have precise figures reflecting how you spend your time?
Sites Found
Keeping some sort of internal database of your links prospects will make your job far more convenient. There's no point in checking sites for quality assurance several times over on the same site just to reach the same conclusion.
Sites Outreached
When you have multiple people on one link building project, disaster can strike if you're not keeping tabs on outreach. Multiple people may inadvertently reach out to the same webmaster concurrently. When this happens, you look like a spammer, which you're not. Keep track of your outreach so that something along these lines doesn't happen.
Method of Contact
This is in the same vein as the previous item. Keep a record of how you're contacting webmasters. This will give you an idea of which methods have been effective and which have not.
Number of Attempts at Contact
Record how many efforts you're making at outreach per webmaster. Ideally, this will prevent anyone from feeling they're being harassed. You're trying to build relationships as a link builder, not alienate.
Content Created
If you are indeed creating content for your campaign, be sure to keep track of the status on all of that content. You don't want to run into a situation where you end up publishing the same piece of content on different sites. It's not the END of the world, but it's hardly ideal, and bound to irk the webmasters you've talked to.
Metrics of Your Link Prospects
Using the MozBar and Majestic Site Explorer, you can determine the domain authority and trust flow of your link prospects. You can calculate averages to figure out the authority and credibility of the sites you're outreaching to at large.

Content Promoted
It doesn't matter how good your content is: you need to do some promotional work to draw some attention to it. Make sure you have a plan of action to highlight your content on various social media platforms.
The Results

The best thing about tracking your results is that they often create opportunities for experiments. As a digital marketer, you have to be down with some a/b testing. No marketing campaign of any kind ever succeed without a little experimentation. Often, this experimentation may lead to failure. That's okay. To quote his airness:This is what most link builders care most about ultimately, and for good reason. The amount of data available to a digital marketer is endless. For pete's sake, we now know where someone's eyes are when looking at their computer screen.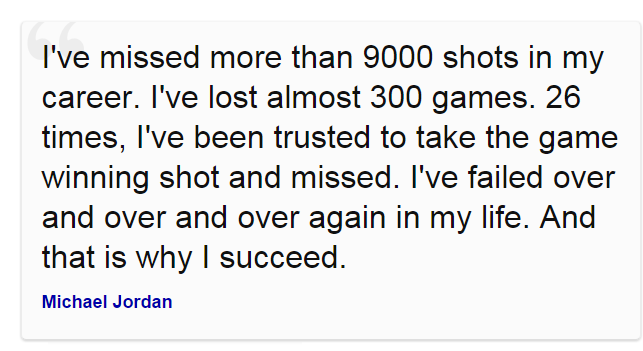 Here are some of the results you might want to track:
Rankings/Traffic
This seems like a no-brainer, doesn't it? Regardless, it's important to state explicitly. Make sure all the hard work you've been putting forward is actually doing something for your site and accomplishing your endgoals.

Anchor Text Diversity
Google is none too kind to those who continue to use keyword rich anchors at a high frequency. But sometimes, it's truly a mistake on the part of a link builder. That's why you should keep a chart of your anchor text usage/submissions so you're not confused for a spammer. If you notice that you're using a certain anchor text over 10% of the time, that's probably too much. If that figure is closer to 20%, it's DEFINITELY too much.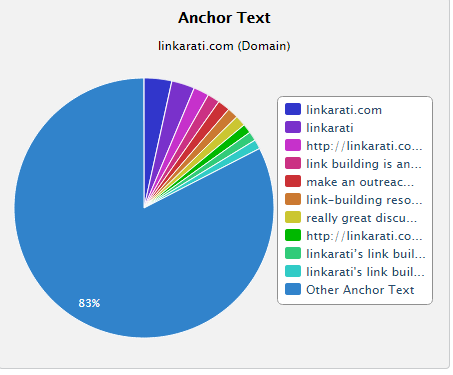 Landing Pages
This is along the same lines as the previous item. Your site is bound to have pages that are more linkable than others, and that's not a problem. Just make sure you're documenting the amount of links you're building to each page: this will hopefully prevent you from going too far in one direction.
Outreach Response Rate
Link builders send a highly disproportionate amount of emails, which leaves a lot of room for experimentation. Play around with your subject lines, message length, sign-offs, etc. As you track your response rate, you can figure out what works and what doesn't.
Social Shares/Engagement
I highly recommend being mindful of your social shares and blog comments. By doing so, you can lay the foundation for relationships with niche influencers that could potentially generate more links for your site.
Follow/Nofollow Ratio
Nofollow links provide little or no algorithmic benefit, but nevertheless you want some nofollow links. Google will suspect a backlink profile of nothing but dofollow links is a signal of spam. And some nofollow links can still drive solid referral traffic. Make sure you have a healthy mixture of follow to nofollow links.
Link Placement
There's reason to believe that search engines lend extra weight to links that appear "above-the-fold." These are links that a user does not have to scroll down to notice. Keep an eye out to make sure you're securing some of these links.
The URLs of the Links You've Built
Figured I'd finish with a no-brainer. This was kind of implied, wasn't it?