From the very start, Link building has always been important for SEO. This is the reason why Backlinks share a prominent position in the Google Algorithm and it is still one of the most favored metrics Google uses to establish Search Engine Rankings. After the attack of Google's beloved pets (i.e. Panda and Penguin) on the web-sphere, it has become immensely difficult to build links and dominate rankings. The recent catastrophe on Guest blogging and the penalty on one of the finest Guest blogging networks of Ann Smarty's My Blog Guest proved to be a nightmare for the SEO industry.
In this post, I'm going to cover one of my favorite link building tactics that does not only help you to build quality links but also provides you with immeasurable benefits for your brand.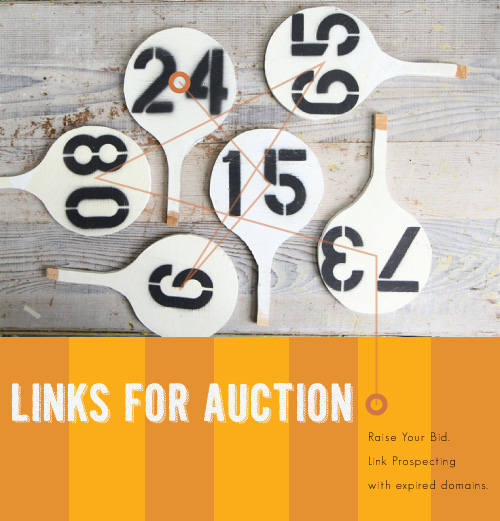 Let's start exploring!
We all know about GoDaddy, which is the biggest and most well-reputed market for buying online domains. This giant does not only offer these services but also provide us with a platform to sell our domains. We all know about the "Domain Auction" that GoDaddy and other platforms offer. Let's analyze how we can build quality and clean links with their help.
Don't worry you don't need to bid here. This isn't about buying domains or buying links. This is about link prospecting using expired domains.
Simply follow the steps.
Step 1:
Go to Godaddy and click on Domain Section.

Now go to the column "Auction" and click on the "Browse Auctions" link.

Step 2:
You'll see the list of various domains that are available for auction. Simply go through the list, and copy the related domains into an Excel Sheet.
If your niche related domains aren't showing up, don't hesitate to use the search bar option.

Step 3:
Now you'll see all the domains that are going to be expired soon or the webmasters are no longer interested to keep them. Just copy all the top domains to your Excel sheet.
Step 4:
If you're not satisfied with the results, it's time to take things to an advanced level. Click the "Advanced Search" option at the search bar. Here you'll see the best filters available to get the desired results.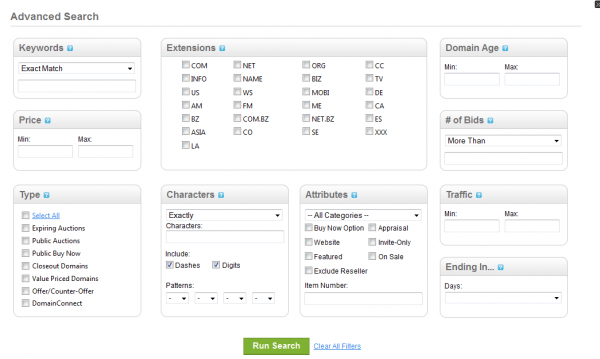 Enter all the necessary details and click run search. Copy all the top domains into the excel sheet.

At this moment, you may be thinking what we're actually trying to achieve here.
Take a breath!! And move further…
Step 5:
It's time to get the most out of these domains. Enter each of them one by one into your favorite back link explorer and download all the links.
Step 6:
Now you have the complete prospects list, visit each link and observe the environment completely. Focus on the topics that these sites are talking about and contact them.
Now, your outreaching skills should be sharp here. Otherwise, all your efforts will be in vain. Make sure you're not using any stale outreach pitch. Be personalized, creative and honest! Keep it short and concise and do not hesitate to state the purpose of your email.
For more ideas related to writing outreaching emails, see this post from Moosa Hemani.
Apart from GoDaddy, there's more…
If you're thinking that the domains you picked up are not good enough and the DA and PR is way below the average, you're on the right track.
While researching more sites related to Domain Auctioning, I've come across a very useful site that will surely solve your problem.
Go to Expired Domains, this site is completely focused on providing precise data of Expired and Deleted Domains. It also allows you to search your desired queries and facilitates you with important metrics that help you judge the domain's overall condition.
As you can see, all the metrics including PA, Moz Backlinks ALexa, Domain Birth and others show up right away. Download the data and start the same link prospecting cycle again!
This method is one of the tactics that you can use to build links in the year 2014. Although it is time consuming and requires some effort, the effect makes for a rewarding outcome. Long gone are the days when you could easily generate thousands of links in a month's time. It's 2014 and you must be creative and smart enough to be respected by Google and rule the rankings.