International SEO can be tricky.
On-page optimization is difficult enough when you operate solely in the United States, and matters only get more complex if you service multiple international markets as well.
One of the first checks you should make with international SEO is to review your hreflang tags to see what information you're sending to Google about your international pages.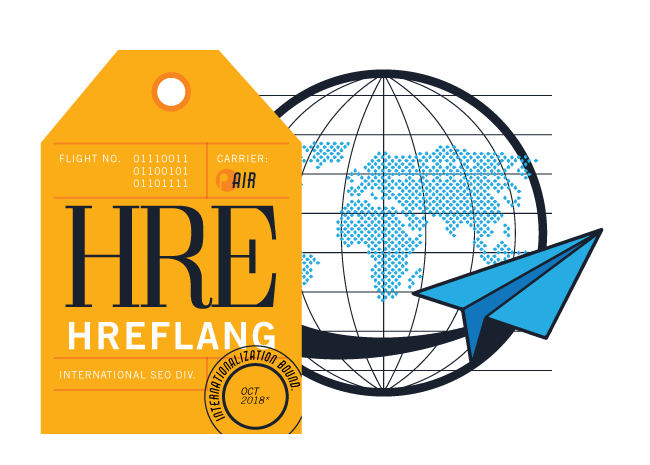 Hreflang attributes tell search engines which languages you are using on certain pages to help them serve the appropriate versions of your pages in search. For example, you can use hreflang to indicate a page is in German, which helps Google know to return that page for German searches. These language tags can be very helpful for making sure searchers find the right page on your site, but they're also a common source for errors.
In this post I'll walk through how to identify and fix hreflang issues to ensure you have the right international pages ranking in search.
Common Language and Region Code Errors
The most common errors with hreflang occur with implementation of the language and region codes.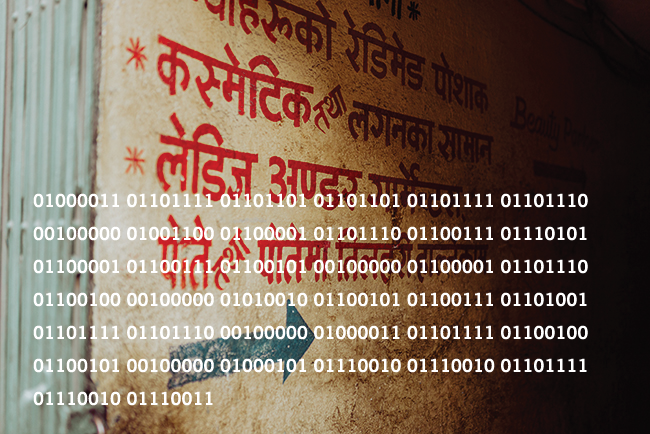 Hreflang attributes include a language code, and an optional region code. Language codes should be a two-letter code in the accepted ISO 639-1 format. Some of the common errors made in regards to language codes include:
Using the three-letter version of a language code ("eng" vs. "en" or "jpn" vs. "ja").
Using an invalid or incorrect language code ("ch" for Chinese or "du" for Dutch).
Language code is missing (hreflang=de).
Region codes are also two letters, and need to be in the accepted ISO 3166-1 Alpha 2 format — you can find a comprehensive list of these codes here. Some of the most common mistakes we see with region codes include:
Using invalid region codes ("en-eu" — Google does not recognize "eu" as a region because it is not a country).
Listing the region code before the language code (hreflang=gb-en).
Not implementing region codes for pages that are in the same language but have slight differences (United Kingdom vs. United States, or Spanish vs. Mexican).
Issues with language and region codes are the most common mistakes people make with international SEO. In fact, some errors are so common — such as using underscores instead of hyphens between the codes — that Google can recognize and account for these errors.
However, you'll still want to follow best practices and avoid errors that could potentially confuse Google, leading organic visitors to the wrong pages.
Identifying and Fixing Hreflang Errors in Search Console
Along with the common errors associated with language and region codes, another common issue with hreflang is "no return tag" — an error that occurs when an hreflang attribute has no matching tag on the target page. Return tag errors can be categorized by:
Page-level.
Sitemap.
HTTP headers.
Fortunately, it's easy to find both these errors, return tag and language code errors, within Google Search Console.
Currently, the easiest way to find these issues to navigate to the old version of Search Console.
Once in the old version of Search Console, you can navigate to the "International Targeting" section by clicking "Search Traffic"=>"International Targeting".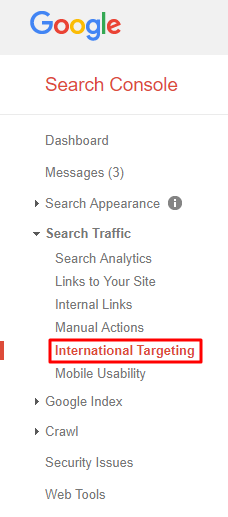 The International Targeting section in Search Console will highlight your hreflang issues, making it easy to identify and fix problematic pages.
Fixing invalid language codes is straightforward, and you should now know which codes to use for language and region.
No return tag errors require a touch more work to fix. These errors occur when hreflang tags for the different versions of a page don't reference each other with a link. Google offers the following description of this error:
"Missing return links: If page X links to page Y, page Y must link back to page X. If this is not the case for all pages that use hreflang annotations, those annotations may be ignored or not interpreted correctly."
Finding these URLs in Search Console will allow you fix the issue by adding the missing link.
Finding Hreflang Issues in Screaming Frog
Of course, if you want to dig a little deeper into your hreflang issues, you could use Screaming Frog.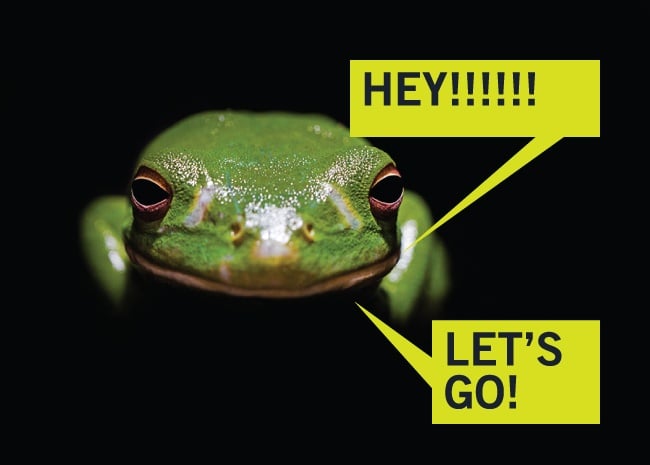 This post covers how to use Screaming Frog for hreflang and highlights all the data the tool will provide, such as:
URLs that contain hreflang.
Non-200 okay hreflang URLs.
Unlinked hreflang URLs.
URLs missing confirmation links.
Inconsistent language and region confirmation links.
Non-canonical confirmation links.
Noindex confirmation links.
Incorrect language and region codes.
URLs with multiple entries to language or regional codes.
URLs missing a self-referencing hreflang attribute.
URLs that aren't using canonical.
URLs missing the x-default attribute.
URLs missing an hreflang attribute that might need it.
Screaming Frog offers more information than Search Console, and I highly recommend using it to identify issues with hreflang and beyond!
There are also a few free options for testing and creating hreflang tags available, such as:
These tools can be handy for a quick spot check of your URLs with hreflang.
Further Reading on International SEO
Hreflang errors are the most common challenges that international SEOs face with their websites. However, there are many other issues associated with internationalization and I recommend checking out some of these resources if you want to learn more:
These are some excellent resources to get you started with international SEO. If you noticed, Aleyda Solis is listed twice — she is the foremost expert on international SEO, and I would highly recommend following her on Twitter as well.
Hopefully you find this post useful for understanding and fixing any hreflang issues you may have on your site, and I wish the best of luck in your future efforts towards internationalization of your brand and site!