There is no shortage of link building techniques, only a shortage in the amount of time and resources that can be devoted to a campaign.
Link building is part art and part science; believe it when they say "Link building = part luck and part sweat."
There is no shortage of link building techniques, only a shortage in the amount of time and resources that can be devoted to a campaign.
Link building is part art and part science; believe it when they say "Link building = part luck and part sweat."
The ability to build high quality, editorial links to your website will be determined by how creative you are with the method you chose.
While each technique used to build links can lead you to great success, combining one or two techniques usually provides greater results.
Today, I will discuss how you can build links by conducting a survey, sharing the process I used to build links for a campaign I recently worked on.
I call this method the 4 way street link building strategy.
Surveys are a great way to understand your market, your audience, or to get direct feedback from consumers. You can then use this feedback to create a "linkable asset" for your blog.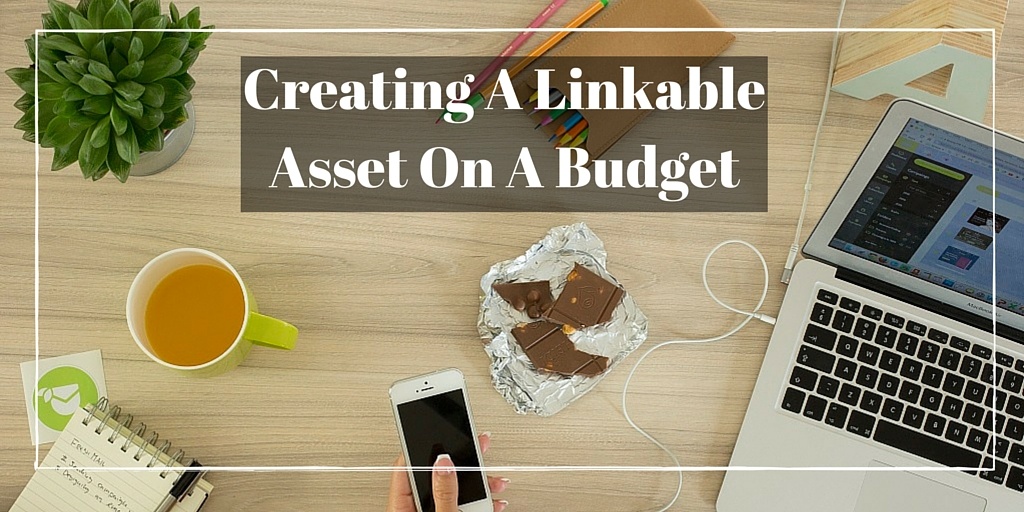 Let's get into the process.
Step 1: Find a Topic and Create a Survey
The more controversial the topic the better.
Finding topics for a survey is easy. You can survey your audience on almost anything, but finding a good topic that will resonate with your audience may be a little more difficult.
The first thing we did was to test the topic and see if a given topic could generate enough conversation. After some brain storming sessions, we picked the topic: "Male boss vs. female boss- Which do you prefer?". Even though this topic has been done to death, it still generated conversation with our audience.
Once that was established, we created a survey using Google docs. There are other ways you can create your survey but we used Google docs because we were constrained with funds for this particular campaign.
After creating the survey, we had to promote it. Of course, we had the audience already and knew where they were hanging out, since we specifically chose a topic for our audience.
Step 2: Gather Result and Create an Infographic
Once you have finished the survey, the next question is usually what to do with it. Most would write an article about it and post it on their blog, but we decided to be a little more creative.
Because we wanted to squeeze the most we could out of this campaign, we decided to turn our survey into a monstrous link building asset.
So we took the results of the survey, made it into an article, then turned the article into an infographic using the resulting data.
Of course infographics are a great way to build links when done properly. Even when your design sucks, you still can get links if your data is spectacular. When you have great design and a great data set, your infographic becomes a link building magnet.
So we spent money on a good graphic designer to work on the infographic.
Step 3: Contact Niche Bloggers
While the designer was working on the design, I contacted 10 "niche bloggers" and engaged them in a discussion about the survey. My intention was to have a minimum of two experts to give their opinion about the result of the survey. The qualifiers were:
Must have an active blog.
Have an active mailing list.
Have an active social media presence.
After engaging my pre-selected list, two niche bloggers consented to pass along responses, which were sent by the time the infographic was ready for publication.
Now I had a full survey and buy-in from visible bloggers in the niche.
Step 4: Publication
This was the anticipation event everyone had being waiting for. So we published the article using the following format:
Why we created the survey.
What we hoped to learn.
Who took part in the survey.
Interesting/surprising facts and figures from the survey.
Two niche bloggers' opinions on the survey.
Conclusion and disclaimer.
We used this format to create the most readable, compelling format possible.
Step 5: Promoting the Asset
This is where I believe we should have done more for the asset. Normally, this is where you want to add paid amplification to the project. Unfortunately due to budget we were unable to use paid channels. Here are the exact promotion channels we used:
We promoted it across our social media platforms.
Next we promoted it on content curation sites like scoop it, contently, etc.
Submitted the embedded infographic to infographic sites we liked.
Asked for unique guest posting opportinities with the infographic.
Emailed the people who contributed their opinion to the survey.
Results started getting interesting when we looked for sites to submit the infographic to. We wanted to only submit to worthwhile sites, which created another nuisance. Where should we submit it? Should we submit it to all the hundreds of infographics website? Should they be free or paid?
This led us to conduct research on the most popular site for infographics and what we came up with was surprising. After that, we submitted it to 5 of the top infographic websites on our list.
Asking for guest post opportunities when sharing the infographic was first introduced by Brian Dean and the idea was so fantastic, I had it written down for my next infographic project. The idea is simple: you create an infographic, then leverage it further into a guestographic.
This was exactly what we did. We searched for bloggers who operate in the same niche and approached only three of them with our request.
Results
Shares from the influencers who gave their expert opinions (I didn't even need to ask them to share it).

A guest post on two niche blogs in the same geographical location.

Four infographic websites have approved the infographic at the time of writing this piece.

The post we created on their site has the most comments on their blog.
Conclusions
Link building is by no means a cheap venture. With increased budget, there were many more things I would have done, such as amplifying the content promotion portion of the campaign. When you have a client on a shoe-string budget, you have to bring out your creative juices. And this is what link building is all about.
Link building is not a one way street. The more open-minded you are about a technique, the easier it is to be creative.
Chances are the more creative you are, the more links you will get.