Gambling is behind only porn and pay day loans in terms of marketing challenges, and has long been synonymous with black hat tactics.
However, in the wake of Google's clampdown on unnatural back link profiles (gambling affiliates in particular have been hit hard by Penguin penalties), marketers are slowly changing tact.
Now, some experienced gambling SEOs still advocate 'grey tactics' as the only way to really rank - as long as you can claim high 'plausible deniability' when Google comes knocking, it's okay to purchase links and 'game the system'.
They have a point, especially when you look at the SERPs. They're made up of big bookmakers buying links with impunity because they are major brands, and spam sites adopting a rinse and repeat approach. It's earnest, mid-sized brands and affiliates – the kind I represent - that are stuck between a rock and a hard place.
But, given that our websites have only just had lengthy manual penalties revoked, we'd be loathed to return to the illicit tactics that got us in such a predicament. And I remain hopeful that Google will reward conscientious link builders in the long run!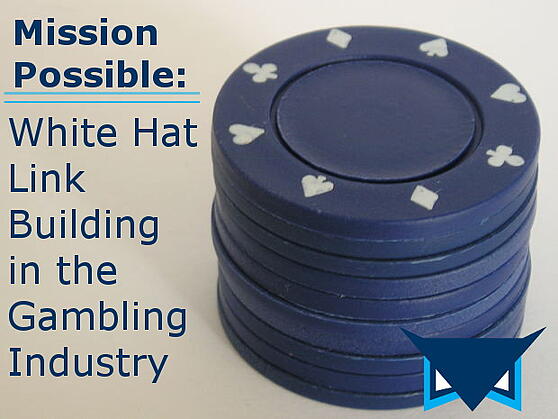 How White Hat Link Building is Possible in Gambling
Coming from a content background (I'm a journalist and editor by vocation) I'm able to see link building from a slightly different perspective. I take the term 'gambling', and from there identify many topics that have crossover with other industries. Gambling strategy, behaviour and addiction tie in with psychology, gambling destinations such as Las Vegas, Macau and Manila tie in with travel, and things like gambling movies and celebrities link to showbiz and entertainment culture.
All this tells me that gambling content can become a credible source or reference point – basically something that can be linked to. And so it begins: the creation of linkable assets. We've covered the whole content spectrum: quirky articles such as '7 Freaky Drugs For Vegas' (a nod to the Fear and Loathing film), intellectual video debates with gambling psychology professors, surveys, infographics, etc.
If I was to pick out the single, most cost-effective linkable asset, I'd say crowdsourcing articles that harvest several expert opinions. Why? Because the experts will inevitably link back to it.
Guest-Posting and Outreach
Last month, Matt Cutts came out and flagged guest-posting as potential spam. Personally, I don't think we should get hysterical. He's not outlawing guest-posting per se – that just wouldn't be feasible, since lots of authority sites such as MOZ, Forbes and The Wall Street Journal thrive on guest contributions. Cutts wants to stop the spam element: the sending out of 1,000s of emails, the posting of poor, 'spun' content and the targeting of low-quality sites that make an income from charging guest bloggers for a link.
Guest-posting is an important part of my strategy: once I have a linkable asset, I will think features and 'satellite articles' to do around it. From there, I will use tools such as Buzz Sumo to identify key industry influencers, and begin email outreach. Here are my top five tips for email outreach:
Pitch as a writer or a journalist, not as an SEO or an agency
Include examples of your published work to show credibility
Personalise your email by addressing the editor, their website, and some of their previous work
Include an article attachment to create a sense of urgency
Explain why your content is relevant now
Okay, So Where Have You Got Links From?
I don't want to divulge all my leads, but here are some of my biggest wins: The Bleacher Report (international sports site), Gamasutra (gaming website) and MOZ. The savvy SEOs amongst you should be able to find out a more comprehensive list pretty easily!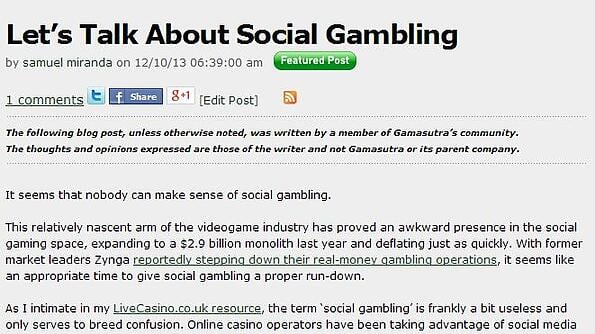 Want To Learn More?
I've talked more extensively about the tactics outlined in this post in my MOZ case study, and more recently, in my presentation at the London Affiliate Conference. Below is the slideshare, but be sure to check out the full PDF with the transcript here.