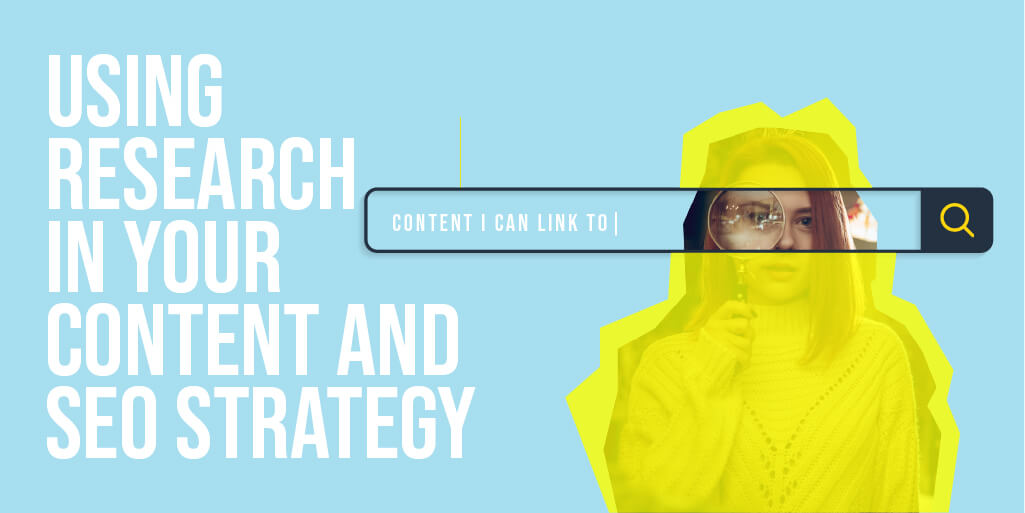 Loyal readers may recall that the second issue of PAGES included an article by Vince Nero that described how to leverage linking intent.
While most of you will be well versed in the different types of search intents, linking intent might be less familiar, but it's really a pretty simple concept: linking intent describes searches made when the individual performing the search is looking for content they can link to. Often, these searchers are creating content of their own, and are looking to include data that reinforces a point or an authoritative quote.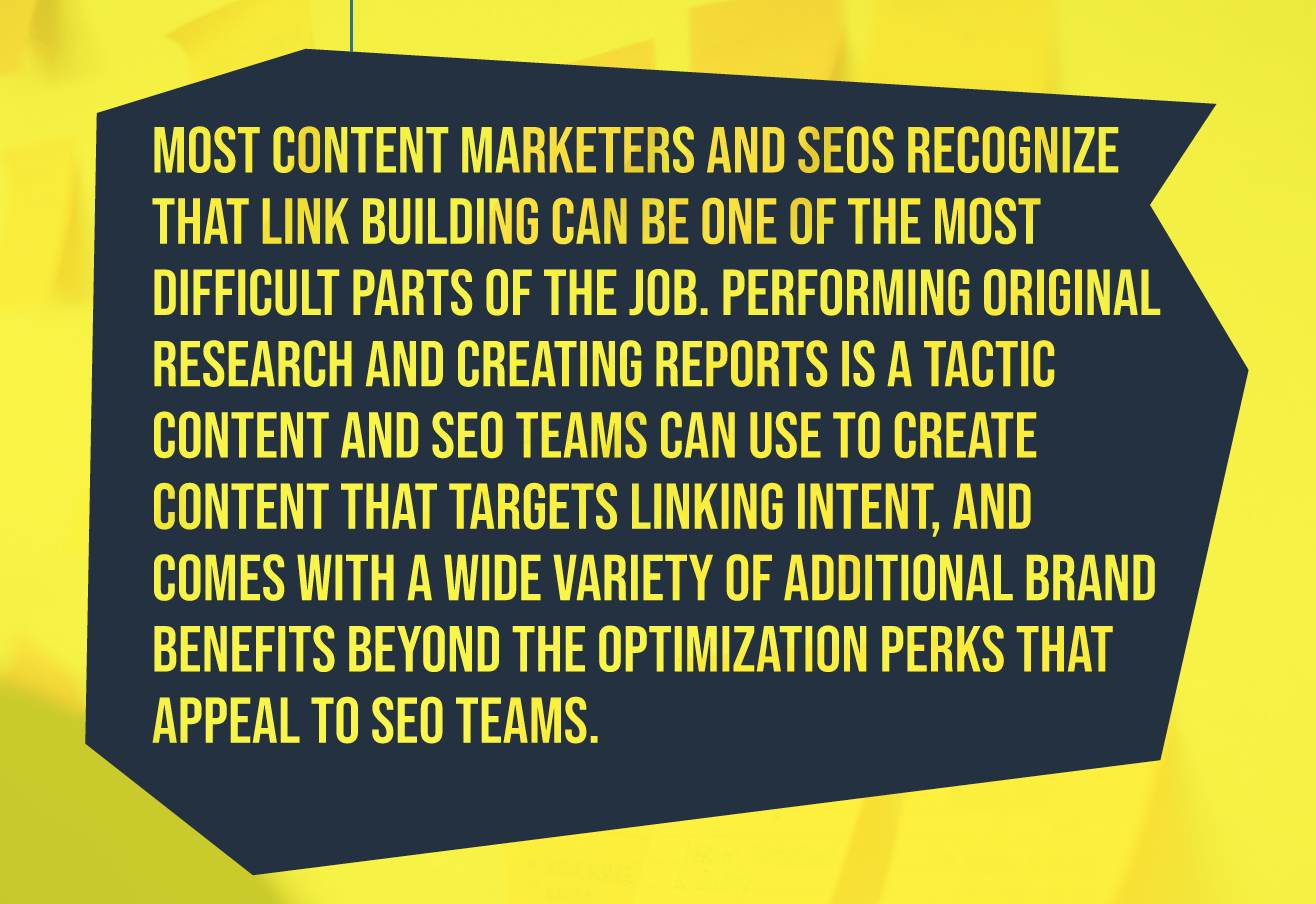 Benefits of using research for content marketing and SEO
1. Research earns links
This benefit is likely top of mind for SEO folks. When it comes to building links, research is one of the most compelling types of content you can create that attracts links with little friction. Good, original data on a topic your target audience is interested in will draw links with relative ease.
2. Research builds authority
From a broader marketing and brand-building perspective, research has a myriad of benefits. Performing research on topics important to your audience can help establish your brand as an authority and thought leader in your niche. Your research may even lend well to compelling product claims.
3. Research leads to many content opportunities
Once your research has been published, it's likely you'll find many opportunities to expand on the topics covered in your report. Your data can be used as the basis of new articles, or to give life to old content. You can use your data on social channels, in videos, and for many more types of content.
Considerations to weigh
Research can be costly
While research-based content has many benefits, one key consideration to weigh is the cost of creating this type of content. Content based on research can be resource-intensive to develop, and is best executed when social, SEO, content, and design teams are working closely together.
The first set of costs pertains to actually performing the research. There may be some niches where you can create research-based content relatively affordably, with self-run surveys or by using publicly-available information and creating a report with better UX or optimization than the source data. However, some marketers may want to defer the research to the experts and work with an established research firm, which comes with its own set of authority-building benefits. The right option for you will depend on the topic you're researching and your budget.
The next set of costs relates to creating the research report you'll publish, and the time and funds required to promote your data. It's important to invest in creating an appealing and visually-rich research report. Even if you work with a well-respected research firm and unearth compelling data, a poorly-designed report can reduce the authority of your content, and your chances of it getting attention and picking up links.
And of course, the links don't earn themselves. Creating a report that's well-optimized can help you earn links passively as searchers with linking intent discover your data report through organic search. But after investing in creating a report, you'll also want to plan an outreach campaign to match.
Be sure you've fully scoped all of the costs associated with creating research-based content before making it part of your content strategy.
Research-based content is not evergreen
Data is only relevant for so many years before it becomes too old to be a reliable representation of the topic researched, or another outlet publishes fresher, more authoritative data on the same topic. If you're committed to a long-term research strategy and establishing an authority on a particular topic, factor in the costs of repeating your research on a regular cadence.
Research has grown (and fallen) in popularity as a tactic
Like many other content marketing and SEO tactics that have come and gone before it, research-based content marketing has experienced spikes and troughs in popularity as a content marketing tactic.
In 2010, the Content Marketing Institute's annual B2B content marketing survey showed that 23% of content marketers said their company used original research as a tactic. The tactic rose in popularity until it peaked in 2016, when 49% of content marketers indicated they were creating research reports, and has been declining in popularity in recent years.
Over time, certain niches are likely to become crowded with data which can lead to the tactic becoming less effective. Barriers to entry also rise when research increases in popularity, with bigger companies having more opportunity to invest in high-quality research that's likely to draw attention and links.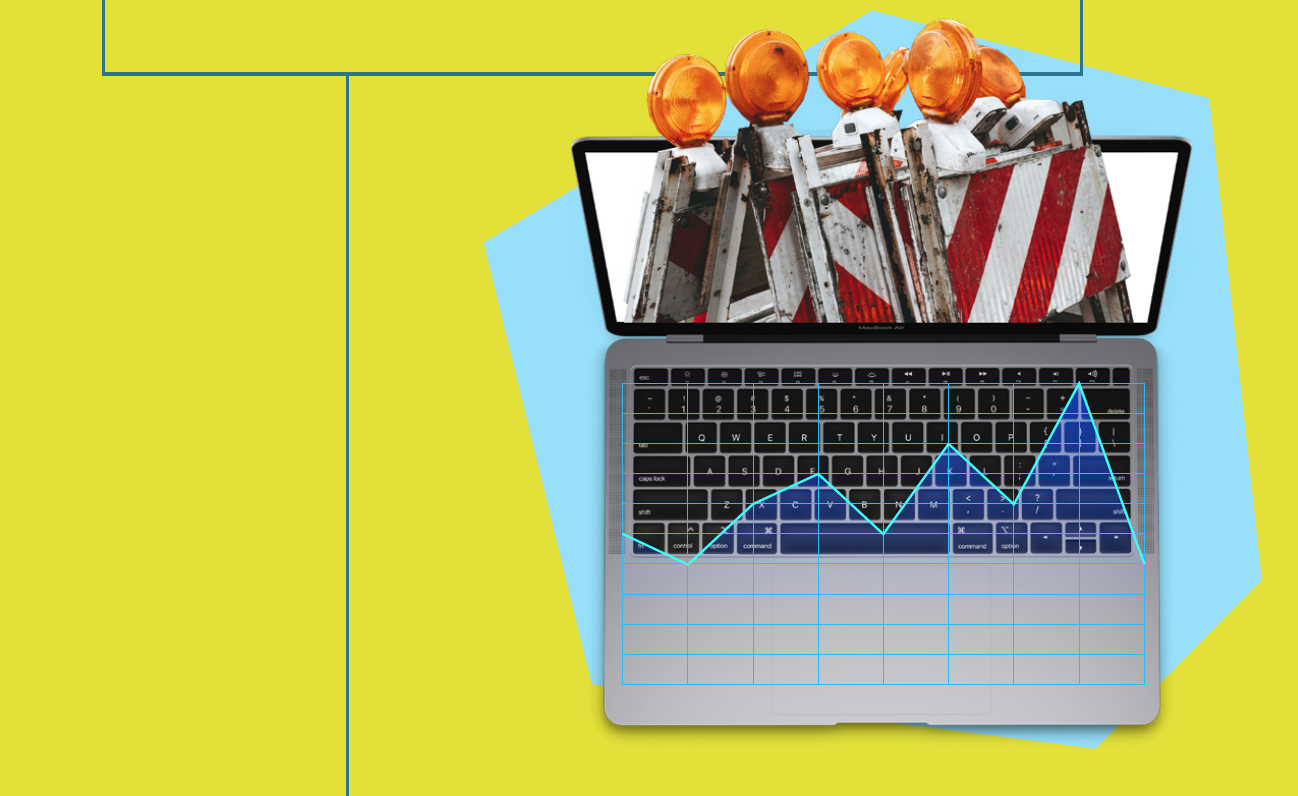 How to use research to build authority and earn links
1. Determine your topic
Your research topic is one of the most important strategic decisions to make when it comes to research-based content. The best research topics relate to your products or services and are interesting and appealing to the general public. Choosing a topic with broad appeal increases your outreach opportunities, but it's also important to strike the right balance with relevance to your business.
Is your topic of choice one where your brand should be positioned as an authority? Consider why and how your research fits into your broader brand strategy. Be sure to check out what already exists on the topic you're considering. If you're stepping into a well-worn topic, you need to have an angle that truly makes your research better and more compelling than the rest —otherwise, you run the risk of investing in expensive content that gains little traction with your audience.
2. Think about the story you want to tell
As you develop your survey, or otherwise compile your data, consider what makes your data unique and why someone would want to link to it. Think about unique insights you can gain from asking specific questions to help you be sure the data you're gathering is useful and interesting enough. It may also be helpful to begin developing your outreach plan at this stage; considering your outreach messaging before you start gathering data can help ensure you'll cover your bases.
3. Perform the research
At this stage, you'll gather your data. If you're developing a survey, you'll need to do so with proper methodology to ensure you get good data back. It's important to ensure that your survey is properly built, so you don't publish and share inaccurate data.
Survey requirements will vary, but if you work with a research firm, they'll likely be able to help with survey design. Research firms can also help with interpreting data, but if you've performed the research yourself, you'll need to work through the data to understand the results.
4. Create your report
Next, it's time to write and publish your research report. The more you invest in the presentation of your findings, the more likely it is that your content will gain traction and interest from your audience. As is applicable to any report, visual representations of data will make your research reports more engaging and friendlier to readers. It may also be helpful to publish your findings in a variety of formats; for example, you may want to provide a downloadable version of your report, or create a slide deck of the findings. Don't neglect to invest in optimizing your report for relevant keywords and linking intent, so you'll gain links over time as your target audience discovers your report through search.
5. Share your findings
Last but certainly not least, it will be time to share your findings! Execute on a solid outreach plan to match your investment in your research report and earn links back to your site. Consider how your findings can be used to create content beyond the primary research report or refresh your older content. Share your findings across other key channels, like social and email. Your research will be a rich resource that can be repurposed in a multitude of ways.