Imagine you're getting ready in a hurry and accidentally put on two shoes from different pairs and don't notice until you're at the office. As long as both shoes are in good condition, you could probably make it through the day without needing to change, but it's going to be an uncomfortable day.
Unfortunately, many agencies and marketing departments treat their SEO and PPC efforts as if they're two shoes from different pairs rather than one complete pair. And the result? They can probably get by, but it's not nearly as optimal as it could be.
Don't get me wrong: Each service offers its own specialties — just like a right shoe and a left shoe — but when you combine them and start putting one foot in front of the other, that's when you'll really get somewhere.
With that in mind, let's look at a few ways you can use SEO and PPC together to maximize your digital marketing.
Better Keyword Targeting

Improved Keyword Coverage
One of the most interesting things about SEO and PPC is that they're both competing for the same thing — a searcher's click — in significantly different ways. When teams use that to their advantage, they can dominate a search results page by securing listings in multiple high profile areas. After all, two listings are better than one, right?
The benefits don't stop at getting two results on one page, though. SEO and PPC teams can also work together by surfacing opportunities for each other.
For example, if the PPC team identifies a new keyword in a search query report, the SEO team might be interested in crafting copy to help improve rankings for it.
Likewise, if the SEO team is seeing success for certain pages, they can work with the paid search team to attract more traffic — ideally at relatively low costs.
Keyword-Level Data and Analysis
Anyone who's spent any time working with SEO knows the pain of not being able to get much keyword-level insight from Google Analytics, having to rely instead on third-party tools and educated intuition to determine which keywords are bringing traffic and conversions to a site. While PPC efforts can't solve this issue, they can provide a wealth of information about how customers are getting to the site via paid ads that can be applied to organic targeting, too.
Paid advertising tools can be especially helpful when looking for keywords that are getting high impressions or high conversion rates. These are keywords that SEO might want to target as well for blog post ideas or conversion rate optimization.
Improved Copy & Content

More Compelling Ad Copy and Metadata
One of the easiest opportunities that often gets overlooked is combining efforts for the copy for paid and organic listings. Now, this requires a certain degree of care, since there are different criteria for what makes good ad copy compared to what makes good metadata; however, the intents of the two are largely the same: grab a searcher's attention and get them to click.
In this sense, there's incredible value in leveraging data from both sides to identify areas for optimization.
Have a paid ad that's got a particularly high number of clicks? Try incorporating elements of the ad into the relevant page's title tag and meta description. Struggling for ad copy? Go the other way and borrow from the title and meta description of the relevant page.
In either case, you'll get plenty of data on what drives the best click-through rate.
The PPC and SEO teams can also use this tactic to "test" different meta descriptions — a task that would be significantly more difficult with just organic listings.
In addition, by both sides working together, you can ensure there is a consistent brand voice across all platforms and online media.
Side note: Both teams could also benefit greatly from thoroughly analyzing competitors' ad copy. After all, your competitor is most likely investing money to run their own A/B tests, so why not take advantage of the fruits of their labor?
Content Ideation
In addition to having cohesive copy, when SEO needs ideas for content, PPC results can be a good place to look.
By conducting a Search Query Report, we can see which search terms were searched, clicked, and converted. With this information, we can see if a particular search term drives traffic but not conversions. If this term is relevant, then maybe the user didn't find the information they were looking for on the site and more content can be created.
Improve Conversion Rates

At the end of the day, if either side isn't optimizing for conversion rates, they're only fighting half the battle.
Landing Page Quality & User Experience Optimization
While not universally true, website optimization often falls to the SEO department, but that doesn't mean the PPC team can't get involved. Between the two sides, identification and prioritization of issues will likely happen more quickly.
While those issues will always be unique to each site, here are the opportunities we see most frequently impact both SEO and PPC efforts:
Poor form configuration

Page speed (specifically w/ image sizing and bloated scripts)

Unclear calls-to-action of a poor conversion process
Putting multiple heads together to solve these issues will typically yield better results than if it was left to one person or department alone.
Quality Score Optimization
Though Google's algorithms are secret, paid advertisers do get some level of insight into how Google grades a landing page through quality score. While this is in no way linked directly to the algorithms responsible for organic rankings, it does give some barometer for how Google views a landing page.
The benefits of cross-team collaboration here are pretty obvious for the paid side — higher quality scores lead to lower costs per click — but there's benefits for the organic side, too. When landing pages are optimized to meet Google's requirements, pages will often rank better and have higher conversion rates.
Remarketing Opportunities
For many marketing teams, all efforts are focused on the bottom of the funnel. After all, it's a constant battle to justify budgets and agency fees. But if your SEO and PPC efforts are in lock step, higher funnel opportunities start to open up that can dramatically improve all of your marketing efforts.
The chief among these is remarketing.
Now, there's always the most basic form of remarketing — targeting users who have been on your site before — but strong cohesion between SEO and PPC campaigns can surface even more valuable opportunities.
For example, let's say your SEO team is writing a guide about how your product solves a major customer pain point. Your paid search team can leverage this new content in two ways: 1) strategically include it in paid ads (either directly or via sitelinks) and 2) create a remarketing audience of users who have specifically viewed that guide to further boost targeting and bidding opportunities for customers who have shown interest in specific aspects of your business.
Conclusion
Take a good look at your shoes and think about how they work together to get you from point A to point B as efficiently as possible. Now think about your SEO and PPC efforts — are they doing the same thing?
If those efforts feel like they are from two different pairs of shoes, hopefully this article has given you a few ideas about how to start blending the two disciplines together. Whether it's through sharing keyword data, identifying content and targeting opportunities, or prioritizing technical and conversion issues, a joint effort will yield better results than two independent teams.
Now, it's time to lace up.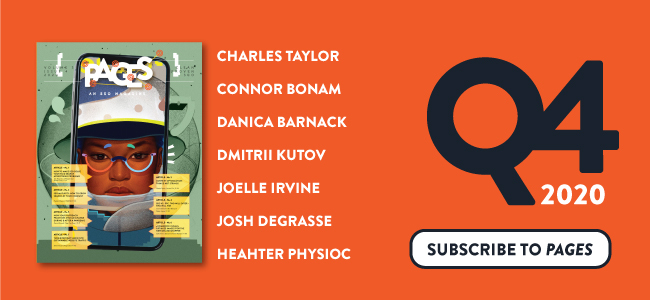 Subscribe to PAGES digital magazine. On the fly access. No waste, no clutter!