Hey, Andrew Dennis isn't alone. I love link building too!
I better: I work for a link building agency. Of course, most Americans hate their jobs and are just collecting paychecks. I don't need a Gallup poll to tell me that: a large portion of my friends are servers in restaurants.
I'm among the 30% of people who like their job, and I don't take it for granted. I worked pulling weeds for Parks and Recreation, I worked front desk for a hotel. I wouldn't go as far as to say I hated those jobs, but I certainly never looked forward to going to work. Then there was the time I worked for employer-who-must-not-be-named: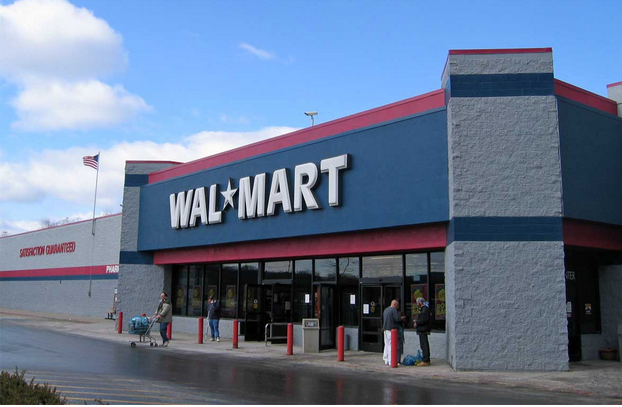 I don't want to talk about it.
You may know me as a staff writer for Linkarati, but I really earn my paychecks from Page One Power, a custom link building agency. I came to work for the company back in April 2012, after seeing an ad on Craigslist. Three years later, I can tell you it's the best thing that's ever happened to me on Craigslist. I'm still waiting to hear from my "missed connection." I have faith you're still out there, brunette reading The Hours on the Boise greenbelt.
I'll admit that I had only a vague understanding of link building when I joined P1P, but I've really come to love it. It's a fascinating concoction of content creation, personalized marketing, and teamwork.
I Love Creating Content
I'm the son of an English teacher, and I discovered a love for writing early on in life. In 4th grade, I wrote a play that my elementary school did a production of. The local news came to interview me about it.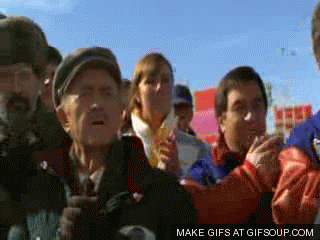 Thanks.
To this day, I still love writing. Throughout my entire life, I've done a lot of it. Really, A LOT. Apart from that aforementioned play, I wrote a separate (unproduced) play in iambic pentameter when I was 11, right after I finished reading the complete works of Shakespeare. I wrote plenty of short stories throughout high school. My major at Idaho State University was Journalism, where I was far more interested in the print side than the television side. I was a staff writer for the student newspaper, and in two years I wrote everything from hard news stories about controversies on campus to movie reviews to student profiles to opinion pieces. Give me a piece of paper and a pencil and I'll write words on it.
I like challenging myself in my writing and exploring my horizons as well. When I was 25, I decided to start doing stand up comedy. It was never an ambition of mine to become a stand up comedian, but my teachers and friends kept telling me I wrote funny stuff and that I should try it. Challenge accepted. The material I use on stage may not be as noble as, say, Dostoevsky, but it's carefully thought out.
So how does this tie into link building? Well it's no secret that in SEO great content is almost always a huge, huge asset. Is it possible to build links without content? Sure it is. It's possible to catch a football with one hand, but it's easier with two.
A lot of my time in link building is spent in content creation: it's my personal favorite method. Everyone on the Internet is searching for content. The most popular sites on the web aren't directories: they're sites like Youtube, Buzzfeed, Tumblr etc.
The more (valuable) content a site possesses, the more opportunities that site creates for inbound links. It's easier to persuade an influential webmaster to link to any number engaging pages as opposed to only your homepage. This is where I come in.
Of course in link building, I don't get to pick my clients. I've worked with niches that I already had great interest in, but I've also worked with niches that I knew next to nothing about. I really liked those clients. I'm something of a research/knowledge hound. Creating content for those clients gave me opportunities to explore industries and trades that were previously foreign to me.
I Love Outreach
It's not enough to simply create content and then just let it sit there though, hoping the digital world will find it by happenstance. That's called link earning, and it really only works for brands that are already well-reputed. And as the owner of my agency says, "For every link you earn there are five more worth building."
So what does it mean to build those links? It means reaching out to influential webmasters in you/your client's niche and persuading them to link out. No, it's not easy as it sounds. It's pretty damn difficult.
Webmasters are more leery about linking to other websites than ever before, which is in no small part thanks to Google's FUD campaign. A lot of webmasters think every link pitch is spam, and summarily reject them all. It can take a lot of back-and-forth to persuade a webmaster that your link is valuable to her/his audience (which it always should be).
Challenge accepted.
In order to be a successful link builder, I believe you need to spend the plurality of your time dedicated to outreach. It's easier to get links for a grade B site with grade A outreach than the vice-versa. In the modern world of link building, outreach requires creative flair, personalization, and persuasion. It's a hybrid of creative writing and a sales pitch. It's personalized marketing.
So even when you're building links for sites sans content, it requires creative energy. In fact if anything, it requires even more of it.
But marketing?
If you had told 20-year-old Jesse Stoler that his 28-year-old self was in the marketing industry, here are some words he would have used: cog. Sell-out. Cult of consumerism.
20-year-old Jesse listened to a lot of The Clash and Rage Against the Machine. The 28-year-old version still does: he just understands that "marketing" and "sell-out" aren't synonymous. He's also quickly wearing out this talking about himself in the third person gimmick.
No, I never imagined I would work in marketing, even though I thought it was super cool that the guys on Mad Men were pulling vodka at 11:00 in the morning. To tell you the truth, I'm still at the point in my life where I wouldn't accept just any marketing job. The chapter in Fast Food Nation about how the McDonald's marketing department targets children makes my stomach churn, more so than even a meal from McDonald's. But not all marketers are cut from the same cloth.
To me, link building is different. It's more personal. I don't just create a 15-second-spot of monosyllabic frogs that somehow someway convince people they want what you have to offer.
It's more complicated than that. Budweiser gets to do that because they have enough brand recognition that they don't need to clearly express value or benefits (and Budweiser really doesn't have any value or benefits).
As a link builder, I'm contacting individual webmasters, webmasters that have never heard of the site I'm working on behalf of. Few have heard of these sites. That's why they're hiring link builders in the first place.
In one succinct email--emails can't be too long, webmasters are busy sifting through all their other emails--I have to clarify a unique value and persuade that webmaster why this link will benefit their users. There's an intellectual gamesmanship to it that I really appreciate.
I also appreciate helping out the little guys. Big brands still need links, sure, but they don't have to rely so greatly upon link building. They can live in the gated link earning community. The sites that need link building are often smaller sites that are just trying to get a little bit ahead, sites that no one is going to link to without a nudge. It's really a treat to help out valuable sites that need the help. It's REALLY a treat when it works. And it DOES work.
I Love the Sense of Accomplishment
There's a lot that goes into ranking highly in Google. It's not just about links. There are some 200+ signals that Google employs in their algorithm. However, links are one of the most important, if not THE most important. The high value on links is why Google became Google. No search engine was using links before Google.
So when a site I've been working on experiences a noticeable ascension in rankings, I know I played a part of that. I'm not solely responsible obviously: link building is a team effort. But it's fun being part of the team, especially considering that I didn't get a lot of playing time on team sports back when I was a kid. I was the benchwarmer for my junior high's second string basketball team. Laugh if you want, but I'm pretty sure that's enough of a credential to at least merit a tryout with the Philadelphia 76ers.
Not everyone can figure out how to rank on Google. Yes, there are a bazillion gazillion ads about people who "know the secret," and yes, they DO know how to rank on Google… for like a day. Ask them about the recovery secret for the penalty they incurred, and they have no idea.
Using white hat, legitimate tactics in order to rank a site on the first page of Google is a unique little thrill, one that I didn't even know existed before I started as a link builder.
I Love a New Beginning
To tell the truth, I didn't know a lot about SEO/link building before I started my current line of work.
I was an unemployed Journalism major who had just moved to Boise, and I was in need of a paycheck. I spent countless hours eyeing the writing/editing section of Boise's craigslist. For all of the updates that occurred on that page, it was akin to watching grass grow.
Journalism wasn't for me though. I decided that while I was still in college, but I was so far along that it didn't seem worth it to me to switch majors. Mainstream American journalism has slowly morphed from the days of Edward R. Murrow taking down Joe McCarthy to what I now refer to as the infotainment industrial complex. I'm not going to use this space to lecture you: you can just watch The Newsroom instead.
Instead of being a foreign correspondent learning about different cultures and challenging the most oppressive world leaders, I was more likely destined to become a staff writer for a local newspaper, sensationalizing whatever was fed to me by police dispatch. Sorry, but I don't get behind "if it bleeds, it leads."
Thankfully, I found a job that lets me write, that pushes me to learn new fields, and challenges me. Thanks link building.