I wish I had a dollar for every time in my life that I've heard the expression "work smarter, not harder." While I can imagine it originated as a well intentioned phrase meant to inspire creative thinking, I think it leads to a cop-out attitude for people to be comfortable doing mediocre work. You don't need to work smarter instead of harder. You need to work smarter and harder. And faster.
I want to share with you a few tools I have found to shave a few minutes here and there by speeding up a few monotonous tasks. Used wisely, these methods will free up some of your time that you can use for planning and creating content or engaging on social media.
These are not meant to be a replacement for similar processes, but instead should be used in conjunction with your normal workflow. With a little inventiveness, these time-saving tools will greatly speed up some mundane tasks and help you find new strategies to explore.
Majestic SEO's Clique Hunter
Majestic offers a bunch of very useful tools but my favorite is, by a wide margin, Clique Hunter.
This tool allows you to find sites that link to multiple competitors, presenting high potential link opportunities. The general thought behind this tactic is that if a site is linking to more than one competitor of yours, they may be very likely to link to you as well.

Enter your sites into the box and hit "Hunt."

This will bring you a list of all of the sites in Majestic's index that link to more than 2 of the sites you have entered.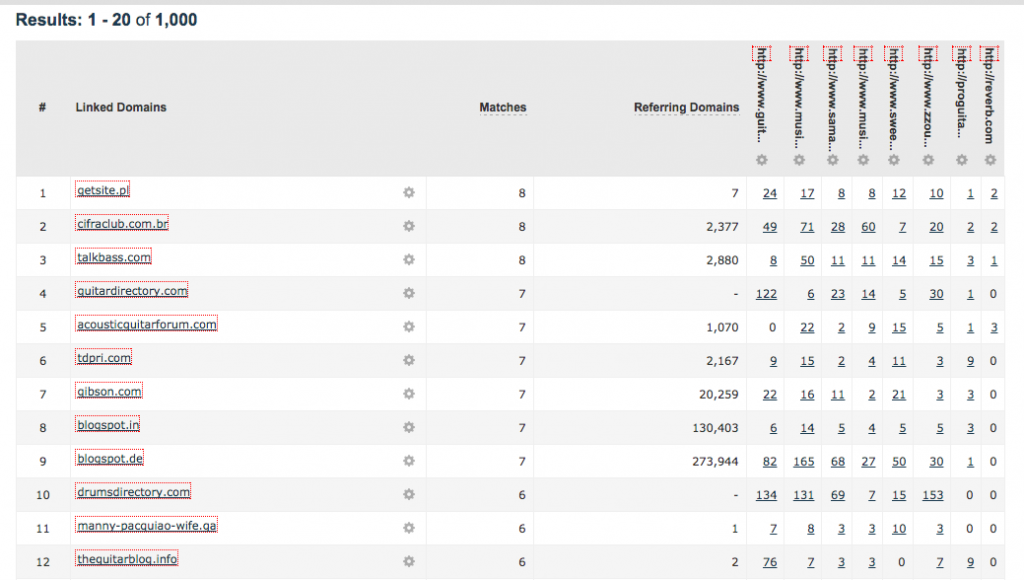 On the right side, we have columns representing the competitor sites we entered into Clique Hunter. The numbers below represent the amount of links they have from each of our potential target sites (represented by the numbered rows on the left). Clicking any of those numbers will give us a list of pages where our competitors have a link on that domain.
Let's assume we have a website that sells Gibson guitars; we've just found a perfect link opportunity.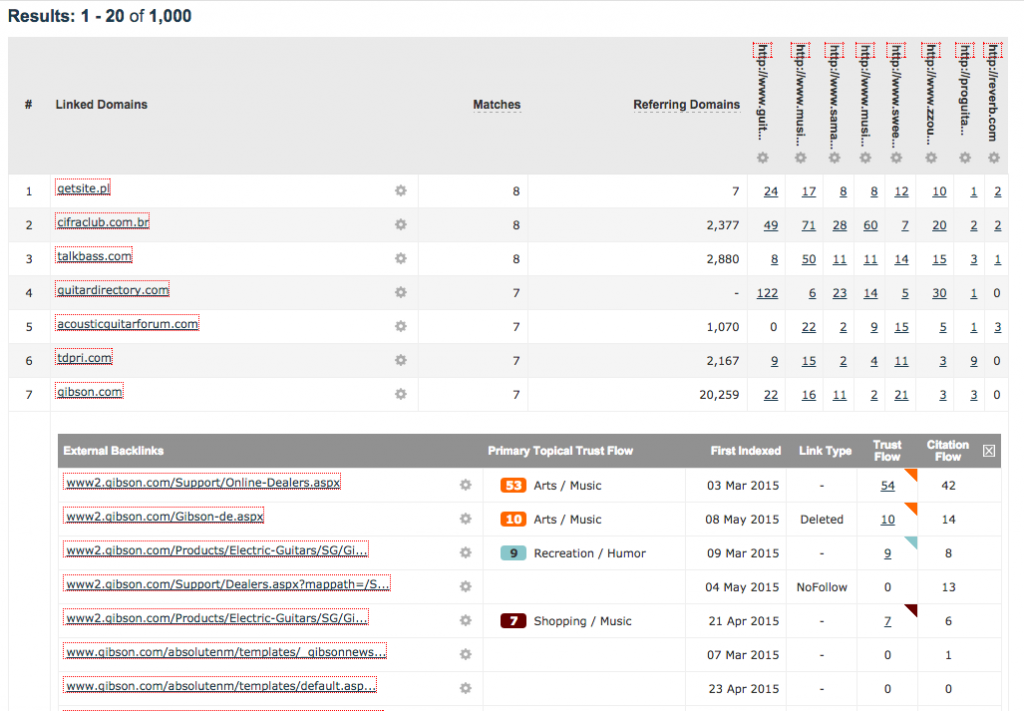 Link Thief
Similar to Clique Hunter, I want to share with you a method I use to backlink many sites at a time. I'll outline how I use a tool called Link Thief to backlink many sites at once. This doesn't provide a full report of each site's backlinks. Instead, it will give us a list of each site's top 20 backlinks, which are determined algorithmically.
To demonstrate this tactic, I have quickly chosen an example site by searching a general keyword and going directly to page 5 and choosing a site at random. I have no affiliation with this website and had never seen it prior to writing this tutorial.
The keyword I used in this case is [dog beds]. The website I chose is bigbarker.com. First we'll create a profile for this project in our Link Thief account by clicking "Add Project".

This brings us to the first step, which is actually a huge bonus for this tool. Link Thief lets you enter your top 3 desired keywords, and it will then crawl the top 20 Google results for each of those keywords and include their backlinks in our list.
I've chosen three keywords at random with little to no keyword research. I ran them through Google's Keyword Planner to get their search volume and made sure to pick different enough keywords to minimize crossover in the results Link Thief will generate. I also made sure our example site isn't in any of the top 10 results for these keywords. That's it.
The keywords I've chosen to use are:
orthopedic dog beds (1900 monthly searches)
dog beds for large dogs (4400 monthly searches)
best dog beds (3600 monthly searches)

The next step will give us a list of the top results for the keywords we've entered. As expected, we see a lot of high authority, household name websites, but there are also several more direct competitors in the list as well. Link Thief will allow you to exclude any of the sites if you wish but I typically don't worry about this. You can also choose to scan the entire root domain of any of the sites as well. I use this on any of the sites that appear to be more niche related.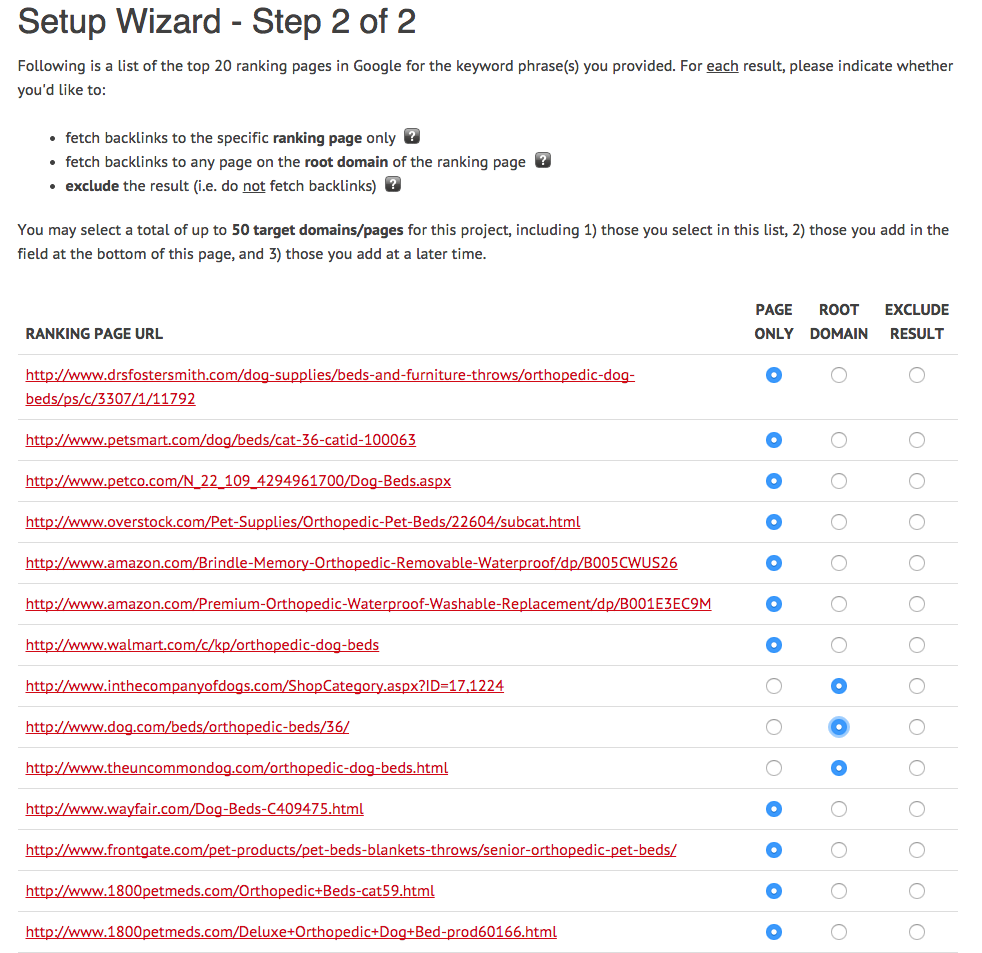 Towards the bottom of this page we will enter a list of competitors to backlink (up to 50!), but first we need a list. Typically, I gather a giant list of sites to backlink by exploring various niche-related resource lists and evaluating each site one at a time. I also typically like to use this strategy on sites I come across that look like they won't have a ton of backlinks. I normally backlink anything that looks like it will have more than 20 linking domains by itself with Majestic.
This strategy also works well if you compile a large list of broken links related to your site. As I said, I don't intend for this process to be a direct replacement for backlinking individual competitors' sites, which you should absolutely be doing regularly. For this tutorial I'm just going to pull the sites in the closest category related to my example site from DMOZ.

As you can see, the category I've chosen contains 37 sites. You can copy and paste each link individually, or (for the sake of keeping this section on topic) you can refer to the tutorial below this one to see how I copy the entire list from DMOZ to Link Thief in about 30 seconds. Because this section only contained 37 sites, I also took the sites listed in the "Dog Accessories" section of DMOZ which had 10 sites listed. I didn't take screenshots of this... you get the idea.
At the bottom of the page on Step 2, you'll see a box where you can include your list of sites. Paste your list or sites here, click "Complete Setup" and wait for your backlink list to generate.
Depending on the amount of sites you've chosen to backlink, you may be waiting for a couple minutes.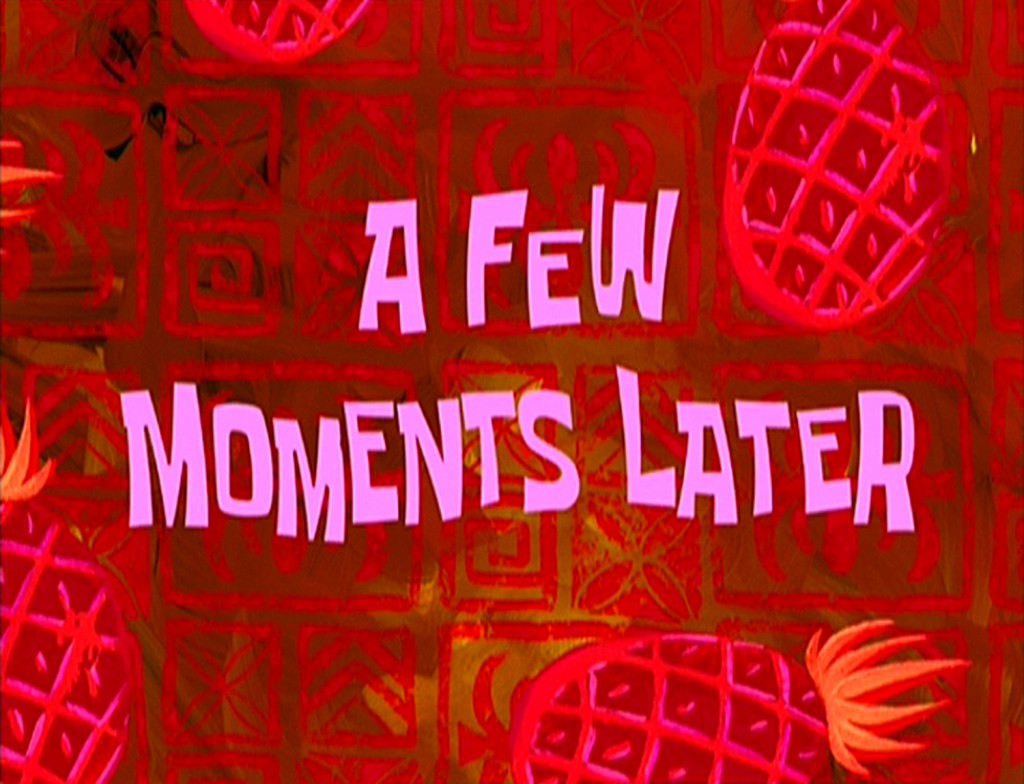 Once the list of backlinks has generated, you'll be able to comb through them and compile a list of sites you'd like to target for links. As you can see from the screenshot below, my experiment site has generated over 1200 possible targets.
Now, as with any backlink report, you will need to evaluate each site individually and you may inevitably get a few results from spammy sites that you don't want to acquire a link on. This is true for my example, especially considering this list of sites was pulled from one of the most general directories on the internet (DMOZ). But as you can see, there are a couple possible targets in just the first 12 results from our report (I'd be pumped to get a link on both Scoop Masters and Tale of the Dog).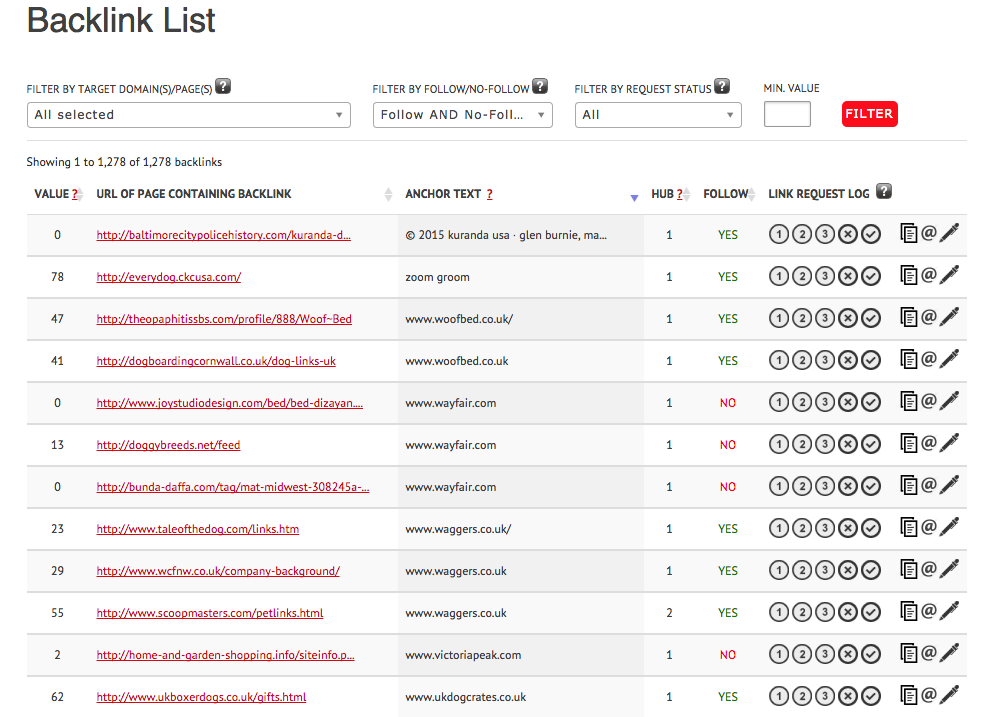 Note: Link Thief also allows you to filter the links between follow and no-follow. Additionally, the HUB column represents the number of sites in our list that have a link on a particular page, much like Clique Hunter. As you can see, two of the sites in our list are linked to on Scoop Masters. One feature that I wish this tool had was the ability to download this list as a CSV, however if you have a BuzzStream account, you can easily create a prospecting list directly from this page. If you don't, you also have the option to track your outreach via the "Link Request Log" column. Simply click the number corresponding to your outreach attempt. The @ symbol also links directly to the Whois profile for each site to help you find contact info quickly.
Buzzstream's Link Extractor
Per the last tutorial, if you don't want to spend the time copying and pasting individual links from a list, BuzzStream has just the tool you need. Link Extractor can be used to do anything from copy a list of sites to Link Thief--as we did in the last tutorial--to copying a list of sites into a Google doc, or anything else you could possibly need to do with a list of URLs.
Here's how it works.
1: View page source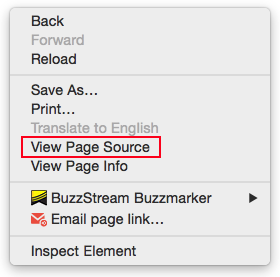 2: Copy link code from source code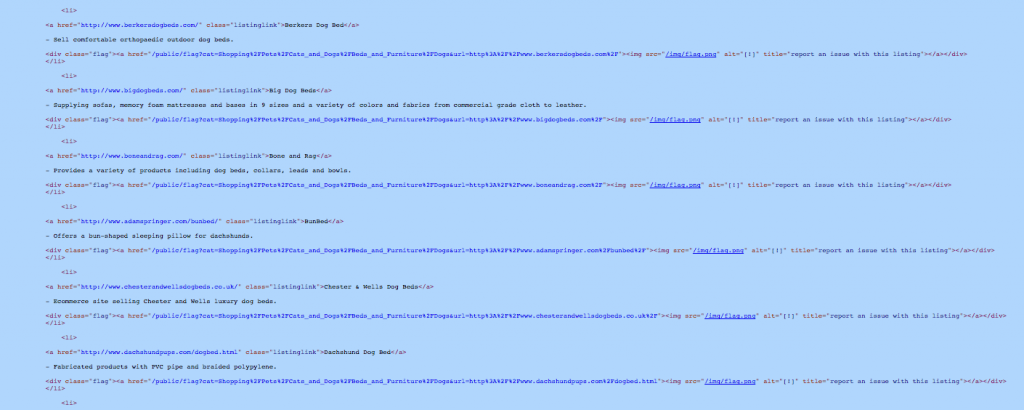 3: Paste into BuzzStream's URL extracting tool and Create a CSV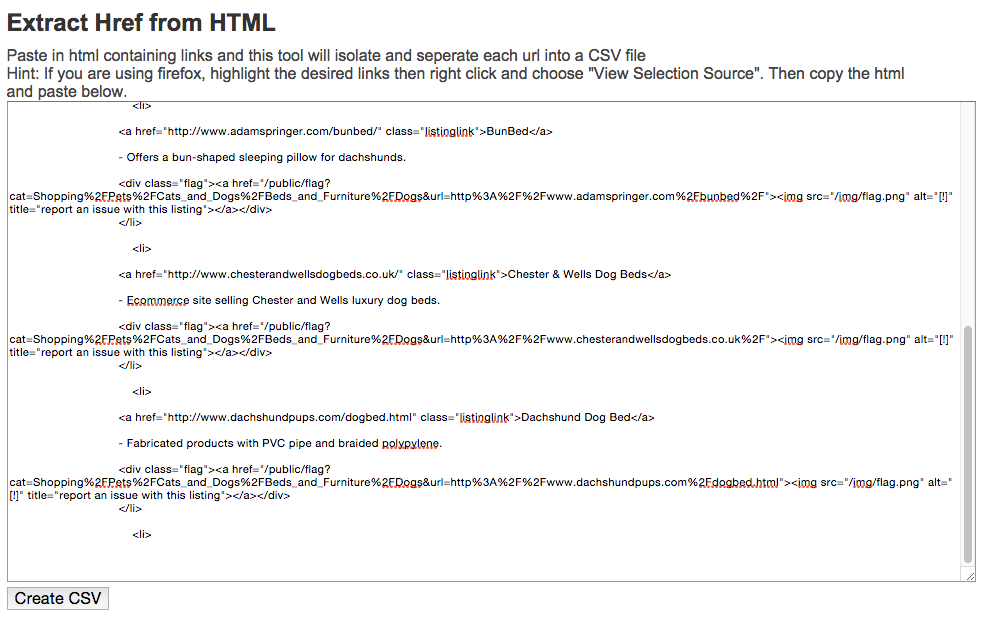 4: Open and copy list from doc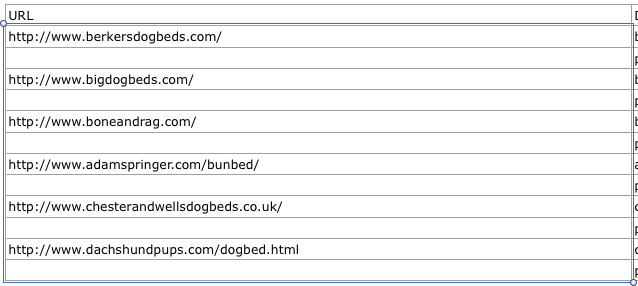 5: Paste wherever you need
Gmail Canned Responses
Chances are you are already familiar with Gmail's canned response feature, in which case, feel free to skip this section. If you're unfamiliar with this, a canned response is a previously created template that you can choose to load and send at any time. This is a huge time saver if you have a handful of the same general email to send, but not enough to warrant creating a mail merge, which I'll cover in the section below this one.
1: First, make sure Canned Responses is enabled in your settings.
Navigate to your options icon in the top right corner, then select Settings.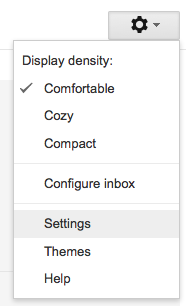 Navigate to the "Labs" tab and check to make sure Enable is selected. If it isn't, select it and click "Save Changes."
2: Now we're ready to create a canned response.
Click compose.

In a new message, simply type the message you wish to send. I'm going to type a quick thank you message.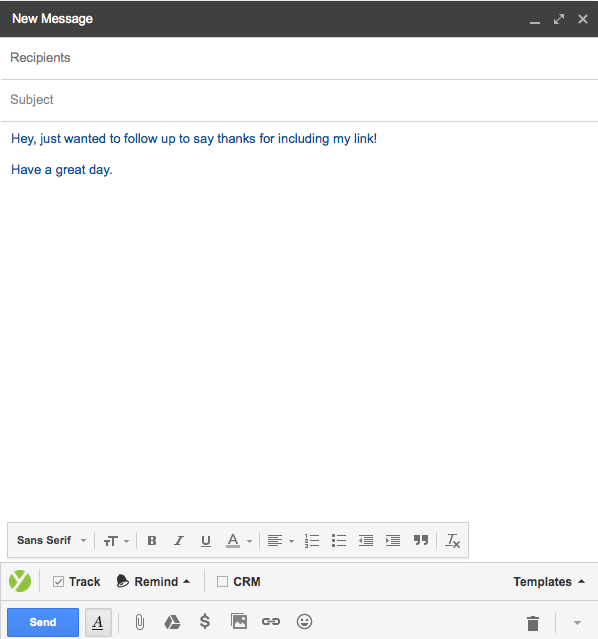 Click the downwards pointing triangle at the bottom right and select Canned Responses > New Canned Response.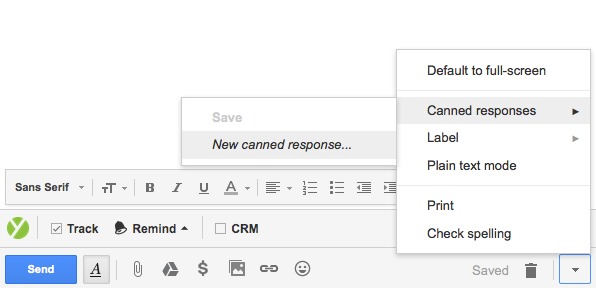 Name your canned response.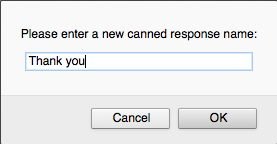 3: Using your canned response.
Select compose one more time, and enter your recipient address and subject line.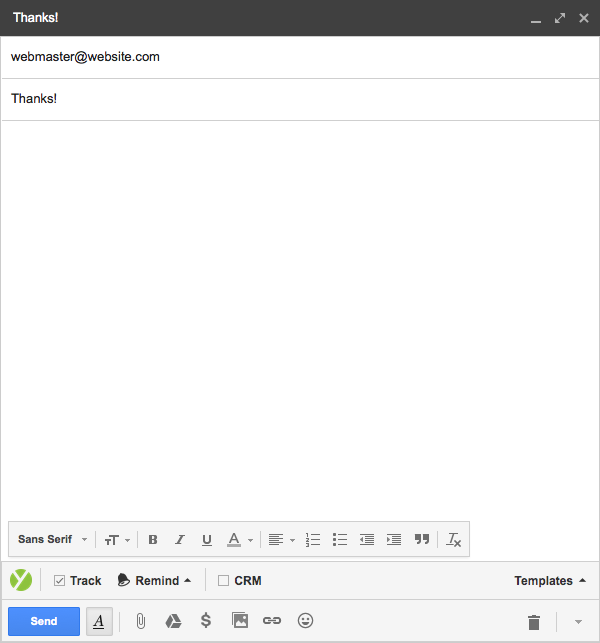 Select the downwards pointing arrow again and this time select the canned response you wish to load. (Note: make sure to select the response under "Insert." Selecting the option under "Save" will attempt to edit your previously created canned response.)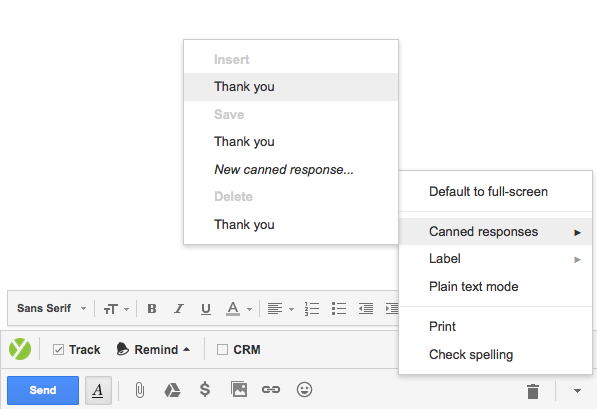 We can now send this template email to anyone we want to thank for giving us a link.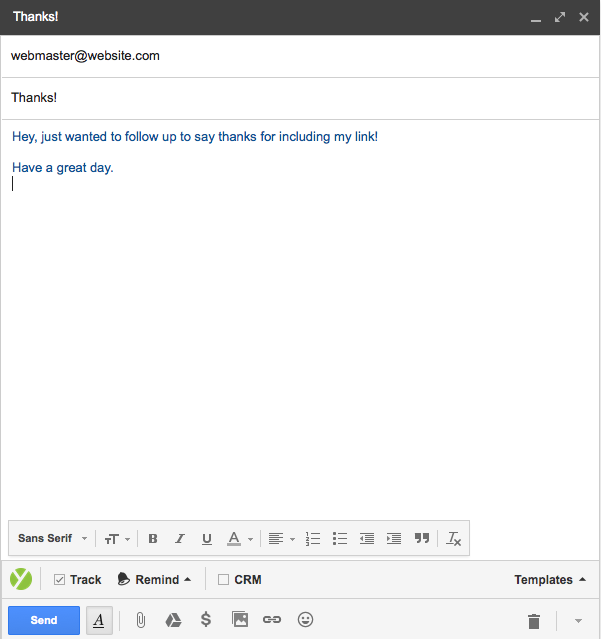 Yet Another Mail Merge
My favorite email spam tool. Just kidding, I don't actually suggest using this to spam people (or do I?), but Yet Another Mail Merge makes it incredibly easy to get a ton of template based emails out in a very short time. As the name suggests, there are many mail merge tools available, but this one is my favorite as it integrates directly into Gmail unlike any others I have come across. The only drawback is that it only allows you to email from your default Gmail address (the one you signed into first), so that can be a pain if you use multiple Gmail accounts to outreach from. Even so, it takes all of 15 seconds to log out of one account and into another.
For the record, I recognize the value in one-on-one, personalized email, but the truth of the matter is that sometime we need to get dozens, maybe hundreds of emails out in a very short time. I think you should always find a way to be as personable as possible, but I also think that faking an interest in something just to appear more personal is less "ethical" than just getting right to the point with a template or canned response, which is why I'm a big fan of using template based emails when I can. The time I save here allows me to use that time composing personalized emails in the cases I find relevant. Use your own judgement to determine when either situation is appropriate.
This process requires several steps, so in order to spare you from having to scroll through 20 more images, I have included a very good video tutorial on how to set up a mail merge with Yet Another Mail Merge:
https://www.youtube.com/watch?v=fPvar7mFkWo
Yesware
As link builders and content marketers we're constantly at the mercy of other people's schedules. We're constantly waiting on other people. Once we've gotten ahold of a webmaster of blog owner, we then have to wait for each of their responses and then, if we're lucky, for them to update their site. This is why I like to track my emails so their time is working for me and not against me. There are a few options available, but Yesware seems to be the most popular, and rightly so.
Once installed, Yesware gives you an alert each time someone opens your email. When I get a notification from Yesware, I put that email at the top of my priority list, no matter what I'm doing. Typically I give the recipient about 10-15 minutes, depending on how detailed of a response I'm expecting from them, and if they haven't replied to my email within that time, I assume they don't plan to. I then take the opportunity to shoot them a quick follow up email with additional information or simply ask if I have emailed the right person. Again, use your best judgement using this strategy. If you try this and it doesn't get you a response, I will materialize one of the hypothetical dollars I mentioned at the beginning of this post and mail it to you.
BrowSEO
This is a tool that I love and has saved me a ton of time. BrowSEO allows you to view a web page without any styling. The process is much the same as most other onsite tools ( is also really neat and worth a mention here), but I really like the way this tool is laid out and it definitely saves me bunch of time and frustration by not having to constantly Command + F for an element I'm searching for in a site's code while trying to ignore irrelevant styling code. This tool is also great for helping you visualize how a bot might view your page.
Seorch.eu is also worth a mention here, and is admittedly more visually pleasing and the scan takes longer but does include a few additional reports. Either way, one of these tools will help you save a ton of time with your on-site analysis.
Conclusion
With that, I conclude this week's extremely long Tutorial Tuesday. I'm sure you have found something in here to help speed up an otherwise monotonous task. Please leave a comment below if you have any other productivity tips to share!