I'm not someone you would look at and call "athletic." You would be correct. I only played a handful of sports as a child, and I was miserable at all but one of them: soccer. I was no Pele, but I wasn't always the person responsible for losing the game. That's a win in my pathetic book.
This has led me to being a (casual) soccer fan. That casual adjective goes out the window for the World Cup. I am not at all immune to World Cup fever.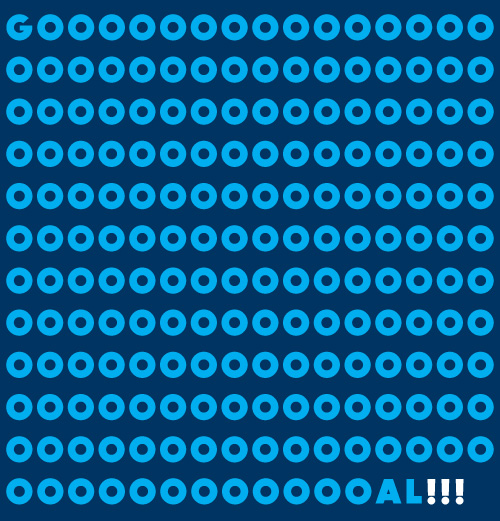 I know several people who are though. Normally, soccer is a low-scoring affair. A game when the two teams score four or more goals would be construed as high-octane. This is why I fear soccer won't be nearly as popular as other major team sports anytime soon. Americans are a "big numbers" culture. I hear it from friends all the time: they would be more interested if there were more goals.
Now that my glory days as a backfielder are behind me, I work as a link builder. I hear "more" a lot from clients.
I'm not telling you that you shouldn't want more links. What I will tell you is that a link building campaign shouldn't have such a narrow focus. Only wanting "more links" is a dangerous game, a game that can blind you to relevancy and authority. More links shouldn't be your goal.
Instead of playing that game, play soccer. It's a methodical and temperate game, but one that can provide explosive results. Make the following your goals:
Increase search engine traffic
Build relationships in your niche
Establish authority/credibility
Promotion
Increase referral traffic
Increase Search Engine Traffic
This one feels like kind of a no-brainer--after all, the industry is called search engine optimization--so I figured I would go Clint Dempsey on you and quickly get this out of the way first.
Link equity is a primary ranking factor in Google's algorithm. The more relevant and authoritative links you build, the more link equity will flow to your own domain. Because Google/other search engines direct somewhere around 47% of internet traffic, it's crucial to rank highly for your keywords in order to attract actual eyes to your site. This should be a goal of every link building campaign.
Building Relationships in Your Niche
Sometimes as a link builder, it's easy to forget that you are talking to another person, not a website. Who knows what innovative tech companies will do in the future to anthropomorphize web domains, but for now, websites are ultimately run by humans.
Of course, if you're engaged in a white hat link building campaign, you should really only be talking to influencers and authorities in your niche. Don't treat them as just another website: treat them like the human beings they are.
Relationship building is a fundamental part of link building. Not only will relationships lead to more links, but these niche relationships can open up other offline marketing opportunities. Who knows when you might need a great, Daley Blind kind of assist.
Establish Authority and Credibility
There's no one right way to go build links, although there are certainly a plethora of wrong ways. But targeting authority sites is always right.
As I mentioned earlier, Google's algorithm encourages targeting authority sites. A few links on relevant and authoritative sites will do more for your campaign than an abundance of links on low-quality, irrelevant sites.
But forget the SEO value for one moment. Targeting authority sites is not only an opportunity for powerful link equity, it's also a great branding opportunity.
Would you rather have a user see your brand name on a spammy site, mixed in with a smorgasbord of other non-influential brands? Or would you rather have a user stumble across your brand name on a reputable site, one with a heap of credibility?
Targeting such authoritative sites is a challenge to be sure, and you will have to work harder. Good. You want your users to make the subconscious connection that you earned that link and conquered the challenge; it's a sign that you're the Lionel Messi of your niche.
Remember that a link isn't just a link; it's a vote from one site to another. You should want users to see that only the best are voting for you.
Promotion
It seems to me that marketers typically lean towards utilizing social media when promoting brand messaging, new products and services. There's nothing necessarily wrong with that. I love social media as much as the next person. I have accounts on facebook, twitter, linkedin and a tumblr. I even have a myspace profile still, but only because I can't remember my password that will allow me to login and delete it.
There's no reason you can't promote whatever it is you want to promote with links though. As fun as facebook and twitter can be, Google still gets the most traffic out of any site in the world. You want your products and your brand name on the most powerful site in the world. It's a gateway to name recognition, even if like John Brooks you had little to begin with.
Before you say, "AdWords," let me say that while you can simply buy up ad space on Google's very own Pay Per Click service, I would argue that it is more powerful to build the authority links that take you to the first page and/or top of Google for that particular search term. Not only do you have credibility lent to you by other influential domains, you now have that same credibility from the most visited website in the world.
Increase Referral Traffic
I have seen clients come through the doors of Page One Power that have prodded our production managers about increasing referral traffic, visitors to a site gained from a link on another domain.
Truth be told, I ordinarily wouldn't recommend this as a primary goal, which is why I've saved it for last. You're shooting yourself in your goal if you focus on referral over search engine traffic. Google is the traffic cop of the internet; referral traffic is often marginal at best. But it shouldn't be completely disregarded either.
Every now and again, you will come across a site you will want a link on that has a policy of nofollowing all links. Or maybe the site uses a programming language Google can't crawl. Either way, building a link on that site is not going to provide you any link equity.
Wikipedia is a site that nofollows all links. Wikipedia is also the sixth most visited domain on the world wide web. If it's a natural and relevant opportunity, you want a link on wikipedia. Just from firsthand experience, I click on wikipedia links all the time in an effort to learn more about a given subject (please don't tell my former college professors this).
Referral clicks are potentially powerful clicks, because they come from targeted traffic. But it's best not to focus so greatly on this; when referral traffic comes, think of it as an additional point.
In conclusion, you should set goals before starting a link building campaign. It provides you an opportunity to map out a game plan. A soccer coach doesn't simply tell 11 guys to step on the field and, "Go score some goals." Don't tell the link builders on your team to, "Go get some links." Give them focus, and they will be better prepared to get those links.