Bedly was a young company and website, and the majority of their online marketing budget was invested into paid search, which meant they had very little organic presence.
When we launched this project, Bedly had only 7 keywords ranking in the top 100 (again, this was a new site). By the end of 6 months, Bedly ranked in the top 100 for 1,042 keywords.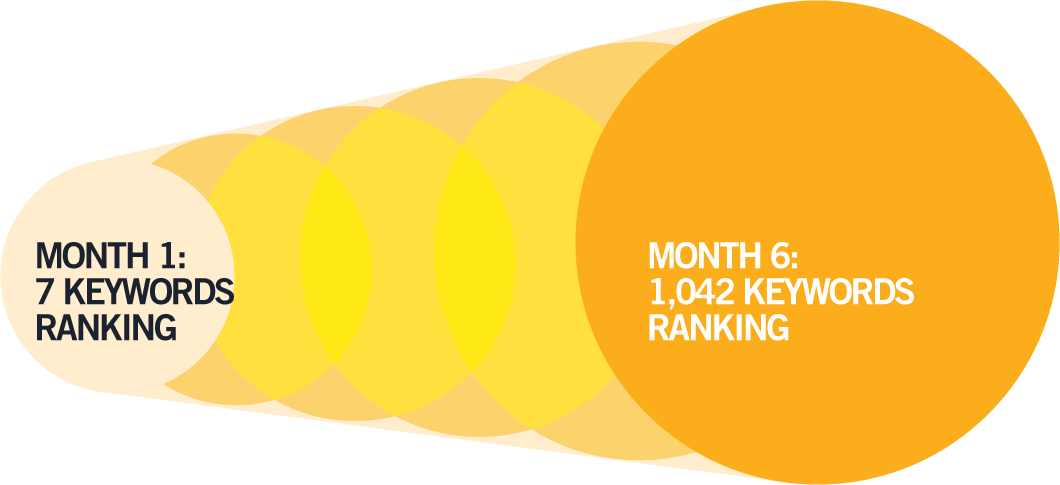 IMPROVED KEYWORD RANKINGS AND FOCUS.
Not only did Bedly experience tremendous growth in keyword rankings overall, but this was targeted growth that influenced their most important keywords.
When the project began, Bedly was essentially starting from ground zero in regards to keyword rankings. They only had 7 keywords ranking in the top 100 (which came from an irrelevant blog post) and had no firm strategy for growing meaningful keywords.
However, as we were able to guide Bedly's content creation their homepage started to see vast improvements in rankings for their important keywords.
For example, [short term lease nyc] — a hyper-relevant term to Bedly's business — was ranking in the top 75 by the end of month six after not ranking at all when the project began. This positive movement projected future growth for Bedly with continued investment in link building.
GREW FROM 0 KEYWORDS IN THE TOP 20 TO 50.
The overall keyword growth that Bedly experienced was a strong signal that their site was growing in authority and visibility. However, in order to benefit from increased traffic a website needs to crack the top two pages of search — Bedly also saw results here.
After having zero keywords ranking in the top 20 spots on Google when the project began, Bedly possessed 50 top-20-rankings at the close of six months.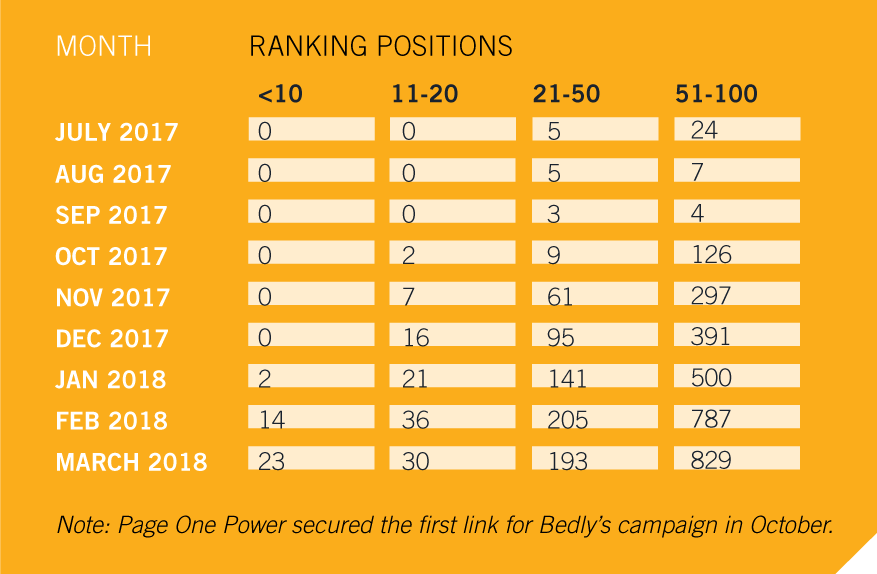 The trends established by the overall keyword growth Bedly has experienced indicate that these top-20-rankings will continue to grow with further link acquisition.