This week we join the KISS army, go another round in the ring with outreach, visit our old friend Internet Explorer and get some knowledge dropped on us from two industry titans.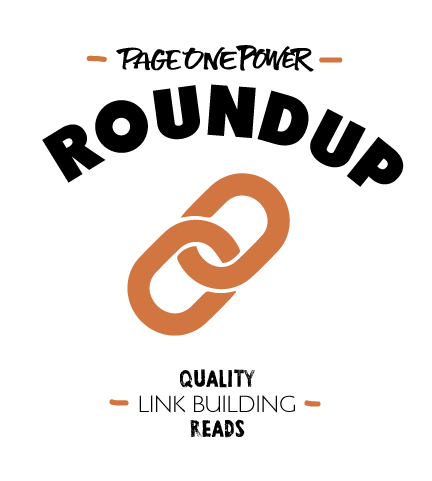 1.Why "Simple" Websites Are Scientifically Better via ConversionXL
We've said it a million times before-- it's hard to build links and get great search engine rankings if your website sucks. In this article, Tommy Walker shows (with some great graphical proof) that making your website a thing of beauty is a bit more simple than you might think. A good read with some awesome visuals.
2. 1200 Outreach Emails Got Me This? via Interact
Interact is a pretty new marketing automation company without much of a budget for marketing itself. This post and its accompany study show how effective outreach can be, and gives some general best practices to follow. It's a fun read that reminds us of the important parts of outreach-- and how well it can work for the little guy.
3. Internet Explorer goes Anime... No, Really via YouTube
You think I'm lying. You think I'm about to rickroll you into oblivion. But that's not the case, I swear on my copy of the Dragon Ball Z season 2 box set. Microsoft's Internet Explorer has gone full anime in this new promo video-- it features a girl with some crazy anime powers fighting weird anime robots on the dystopian streets of some weird anime city. It's actually pretty fun to watch, but it might not convince you to switch from Chrome (or Firefox, for those of you who are still cool enough to use it). This isn't IE's first cool commercial-- but hey, every bit helps.
4. 168 Case Studies On Generating Traffic From 124 Experts via Zen Spill
In this post, the folks at Zen Spill combine some nice design with a huge curated list of search marketing case studies. It's neatly organized into chapters, and there's a ton of information here. This is a great resource.
5. An interview with Julie Joyce of Link Fish Media via BlurbPoint
We've been lucky enough to have Sanket Patel write for us once before. Now that the bragging is out of the way, here's his interview with Julie Joyce, one of the most brilliant minds in the world of SEO. Julie discusses paid links, ranking factors and the future of link building.
6. 101 Lessons from five years of SEO via Hit Reach
Brian Dean is awesome. He wrote a popular post for us in the past, and rumor has it he might do so again. Hit Reach is also awesome (we could basically put something they do in every one of these roundups, and we often do), so this is a win/win. This piece is exactly what the title says it is-- 101 nuggets of wisdom from Brian Dean. Check it out.