YorkTest is a leading health and wellness company in the U.K. with 40 years of excellence and scientific expertise in providing home-to-laboratory tests and effective health and wellness advice and support. They partnered with Page One Power because they wanted to rank on page one for the "food sensitivity test" query in the U.S. market and increase rankings around their U.S.-based test page.

CAMPAIGN GOALS
YorkTest wanted to build backlinks to their U.S. page for food sensitivity testing and, more broadly, the /us/ subfolder. While they employ a link building agency in the U.K., they found building backlinks in the U.S. easier using an agency based in the states. So, the client partnered with Page One Power to acquire more relevant backlinks to their target market.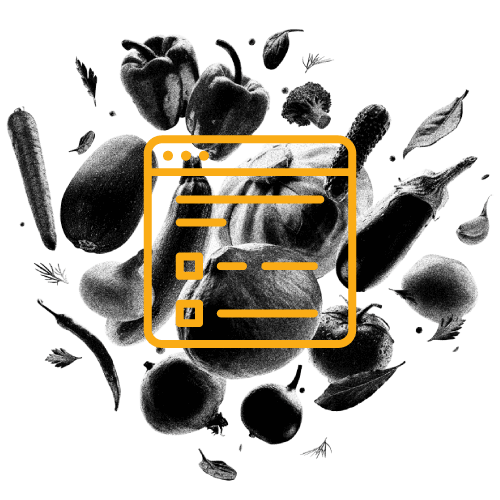 THE STRATEGY
Since YorkTest wanted to target a page at the bottom of the funnel, we knew it alone would not obtain backlinks. To create high-quality backlinks, we needed high-quality linkable content. This linkable content would link to the target page to help distribute link equity.
01
Focus Pages
First, we identified pages on the client's U.S.-based blog and built links to them. However, because we could only work with U.S.-related content, we had fewer options for content than we initially assumed.
02
Existing Link Opportunities
We identified existing link opportunities that would impact our focus pages for the campaign.
03
Creation
To help bolster their content library, we built a long-form guide to help acquire resource links and linkable articles to help achieve content links.
04
Linkability
These linkable articles covered top-funnel topics that were still relevant to the client's brand but would also appeal to a wide target audience. This process helps us acquire diverse, high-quality links.
05
Keyword Focus
While we did not create keyword-focused content for them, we collaborated with the client to ensure each page contained internal links to the target pages with keyword-rich anchor text. This strategy helped pass link equity to the test page, helped boost rankings, and helped send keyword signals to Google to understand page topics.
06
Strategic Link Acquisition
We started the link acquisition once the content was published. At the end of 12 months, we delivered 74 links.
"The whole process was so easy. Some other agencies we have worked with can be quite time consuming, but Page One Power understood what we needed and delivered the best possible results. This just makes it easier for our internal team."

- Project Lead at YorkTest
THE SERVICES
LINK BUILDING
We built 74 links with an average DA of 37.
Our relevance-first approach to link building allows us to build relationships across the web to secure real links that are relevant to the client's website, brand, and keywords.
CONTENT CREATION
Page One Power created three linkable articles and one long-form guide.
Our linkable articles are built with top-of-the-funnel content to ensure linkability. Additionally, our resource guides are built to secure links on resource pages to help build authority.
THE RESULTS
In 12 months, we secured 74 links with an average DA of 37. During that time, we saw the following:
Organic US Session Increase
/us/ subfolder PA increase from 26
Additionally, YorkTest saw their organic ranking keywords increase from 2,153 to 10,419, with 27% of those keywords ranking in the top 20.
Within these keywords, the client increased rankings for their target query, "food sensitivity test," from 19 to 10. This increase helped the client obtain over 300,000 impressions during the campaign. In addition, their rankings for keywords variations, like "At home food sensitivity test," also increased from 15 to 9 and obtained over 19,000 impressions during the campaign.
We also helped YorkTest capture high-volume keywords with our created content, which helped increase their visibility in the SERPs. The graph below shows a highlight of these keywords:
Not only are these new keywords for the client, but they also rank in the top 20, which is impressive because we made these articles with linkability in mind, not keyword rankings.
LINKS.
CONTENT.
CONNECT.
MEET YOUR PARTNERSHIP DEVELOPMENT TEAM
You need relevant, reputable links and strategic, well-written content to grow your brand. We've got 13+ years of experience doing just that for our clients, and we're ready to help you.