Tipalti provides finance automation software that modernizes payment systems and automates recurring tasks for finance teams. While the client already worked with a link building agency, Tipalti found gaps in their services. So, they partnered with Page One Power to fill those link building gaps to help increase their keyword rankings.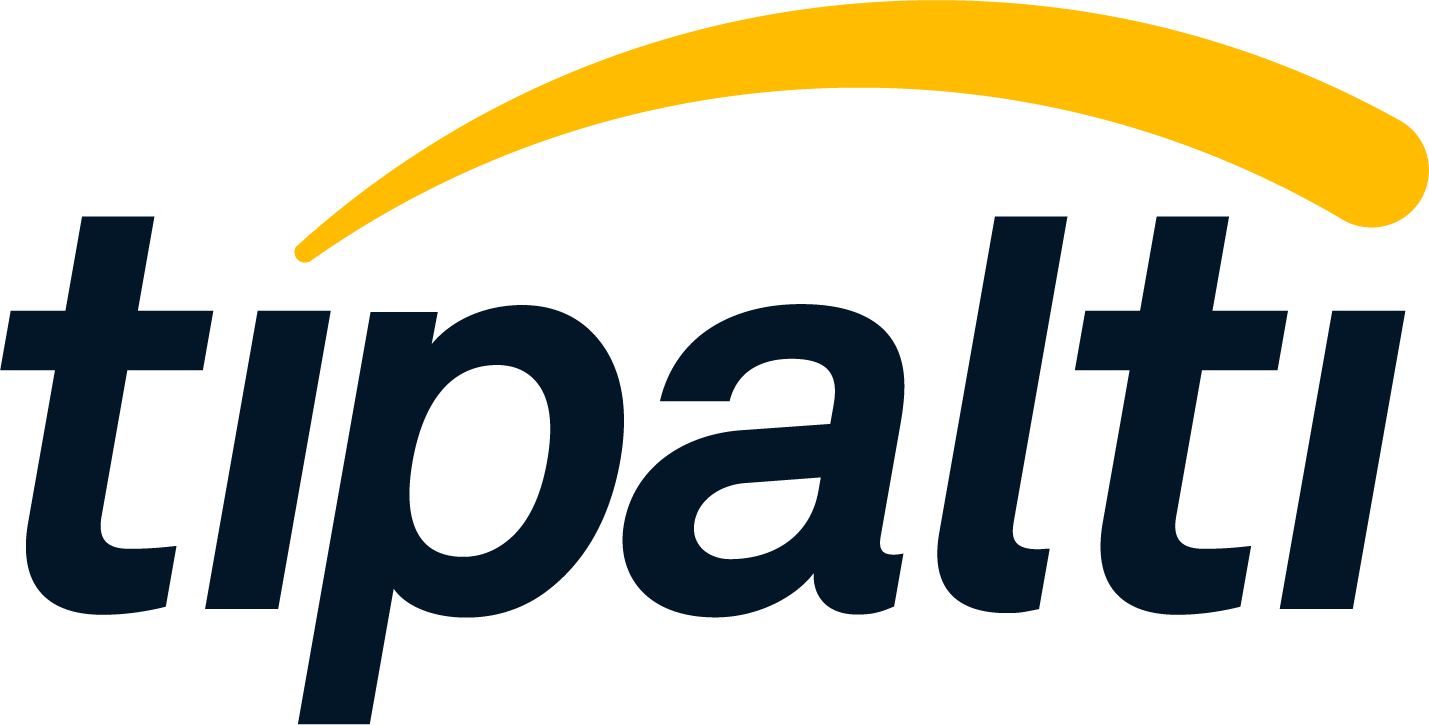 Tipalti wanted to increase keyword rankings for two target pages: /ap-automation/ and /global-partner-payments/.
While the Tipalti team focused on implementing different on-page and off-page optimization tactics, Page One Power worked to improve their link building efforts with strategic content creation.
Their /ap-automation/ page already ranked well; it consistently ranked on page one for over 100 keywords. So, Page One Power committed to moving the page to the top three.
The /global-partner-payments/ page was on page two and beyond for target keywords. With the help of keyword-focused content and linkable content, we aimed to rank this page on page one.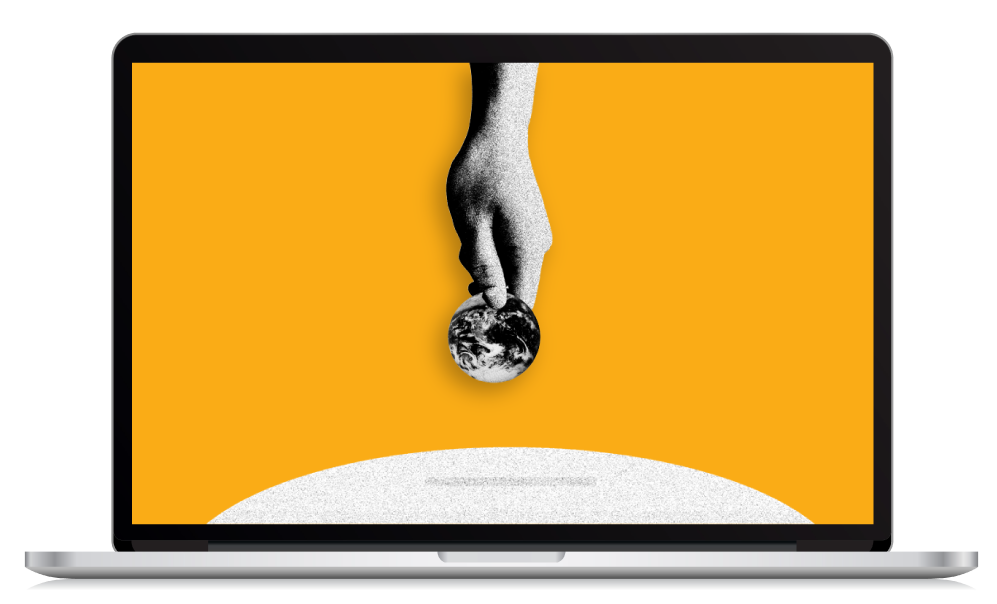 THE STRATEGY
The pages that Tipalti wanted to increase rankings for were their core solution and product pages. This type of content struggles to earn links because linking to product pages can seem advertorial. So, we decided to create linkable content that was relevant to the client's brand, would appeal to a large audience, and would obtain backlinks.
In addition, we created keyword content topics related to "account payable automation." These topics were part of a Content Strategy Report, which included planned content that would help Tipalti become an authority in their space. While Page One Power created content and links, Tipalti worked to optimize the content with internal linking, URL structure, and on-page and off-page optimization.
01
Focus Pages
We identified content the client already had that could help pass link equity to the target pages. After identifying the pages, Tipalti quickly added our internal link suggestions, creating a strategic network throughout the site.
02
Existing Link Opportunities
We identified eight existing content link opportunities throughout the campaign that would impact our focus pages for the campaign.
03
Creation
Since Tipalti's main goal was to increase keyword rankings, we created a Content Strategy Report with 30 article topics. This product helps us find gaps in the client's content that would help them develop topical authority. The Content Strategy Report also has five linkable articles to help bring authority to the new keyword-focused content.
In addition to the Content Strategy Report, we created a long-form guide to help Tipalti acquire powerful resource links.
04
Linkability
The linkable articles covered top-funnel topics that would appeal to a large audience yet are still relevant to Tipalti's brand. These pages were then internally linked to the target pages, effectively passing link equity from any high-quality links they earned.
The long-form guide also covered a popular topic relevant to Tipalti's brand. However, this guide was comprehensive and could be used as an informative resource, which opens up the linkability aspect.
05
Keyword Focus
Each of the 30 topics in the Content Strategy Report targeted a keyword related to "ap automation" and "account payable automation." These were designed to help develop authority in the finance automation space.
06
Strategic Link Acquisition
After publishing the linkable content, we manually built links within two months of launching the campaign. At the end of six months, we delivered 34 links, exceeding our target by four.
THE SERVICES
LINK BUILDING
We built 34 links over six months, which over-delivered the client's goal. In addition, the links had an average DA of 40+.
Our relevance-first approach to link building allows us to build relationships across the web to secure relevant links to the client's website, brand, and keywords.
CONTENT CREATION
The Content Strategy Report targeted the keywords and phrases the client's audience used. In addition, we created linkable articles and guides with top-of-the-funnel content to ensure they are easily shareable. These products help establish topical authority and pass authority to target pages through internal linking.
THE RESULTS
Our partnership with Tipalti proved fruitful. With the combined efforts of SEO optimization from the client and our link building efforts, we saw the following:
increase in domain traffic
increase in top 20 keywords

We also saw significant improvements for Tipalti's target pages: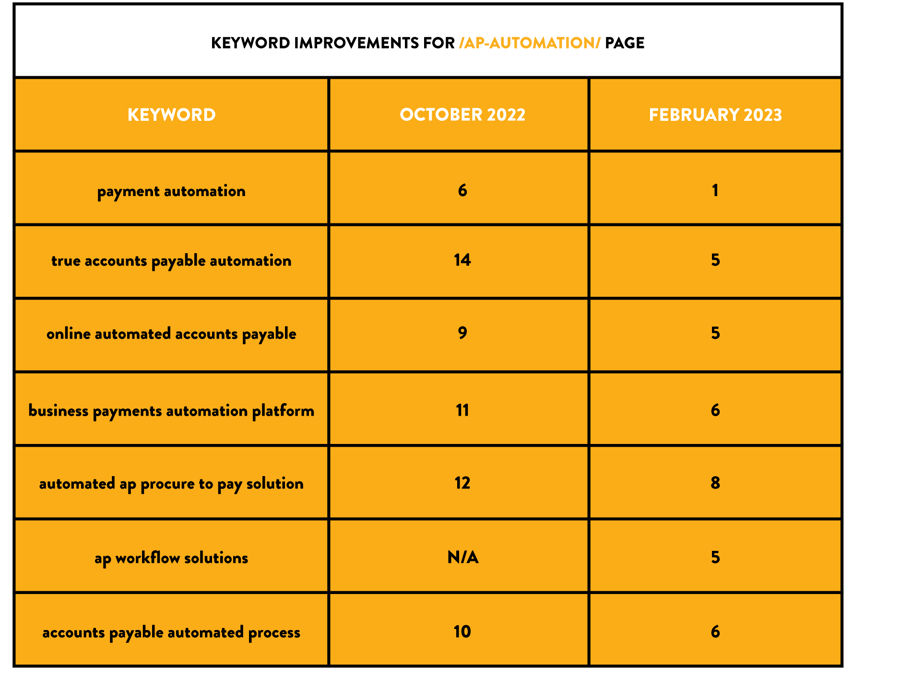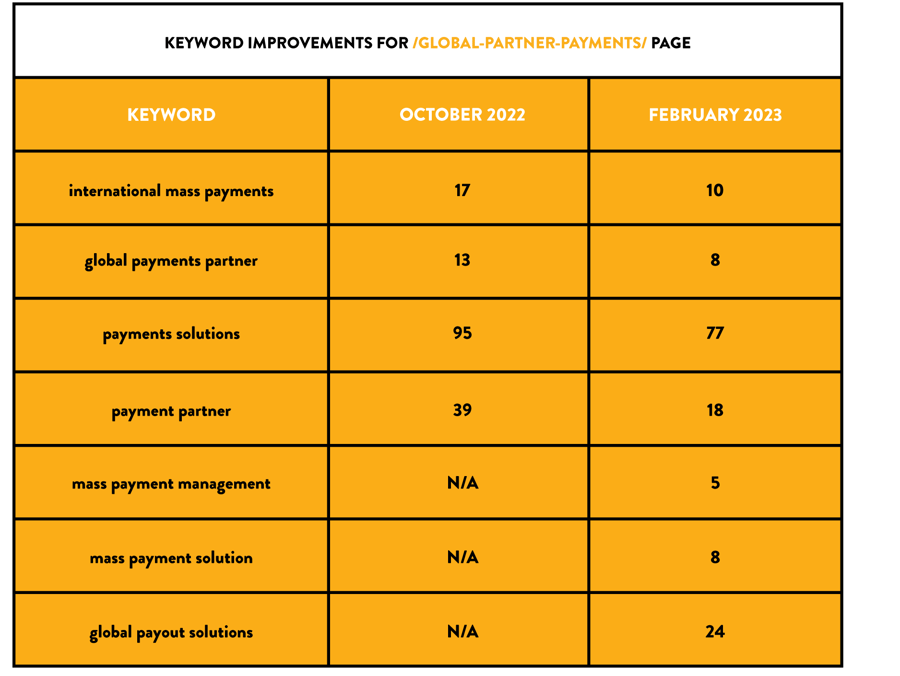 The significant growth in keywords is made possible by the combined efforts of the client's optimization and the high-quality links secured in the six months of the campaign.
The partnership between Tipalti and Page One Power is a powerful example of how two companies can come together to create a custom SEO strategy. By utilizing Tipalti's team for SEO optimization and Page One Power's link building services, Tipalti was able to achieve their goal of higher keyword rankings.
LINKS.
CONTENT.
CONNECT.
MEET YOUR PARTNERSHIP DEVELOPMENT TEAM
You need relevant, reputable links and strategic, well-written content to grow your brand. We've got 13+ years of experience doing just that for our clients, and we're ready to help you.