Hello and welcome to the weekly Linkarati Roundup! Week over week we curate the best SEO and link building content published.
Let's hop into it, eh?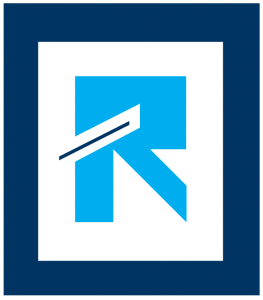 Richard Baxter shares a quick tutorial on how to take link intersect a step beyond Moz's current offerings, to find pages that link to your competitor's pages, but not your own. Pretty important considering how hard it is to create a topically unique piece of content.
Baxter also gives a quick demonstration on how to find pages that link to your social profiles but not your domain. Very simple, easy to follow, and high opportunity. Definitely a post worth reading.
Personally, I think the "not links" within the title is a bit editorialized, as there is no reason to think this new system would not be incorporated along with more traditional signals (links). Secondly, I think the statement in the Google's published paper's intro "...using exogenous signals such as hyperlinks and browsing history. However, such signals mostly capture how popular a webpage is." isn't fully accurate. Matt Cutts in fact did a webmaster video discounting the concept that PageRank (links) is a measure of the popularity of page/site. More accurately (according to Cutts) links are a measure of reputation.
Regardless, it's important to keep an eye on what Google, and the fact that they are working to recognize true versus false facts on a webpage is pretty important. Especially if they introduce it into the search algorithm.
I've said it before and I'll say it again: if you care at all about link building, you should read Julie Joyce's writing. Julie's almost always on the money, and has the audacity to face issues most SEOs curtail. In this post Julie challenges Google's algorithm and their detection of natural versus unnatural links, and how they can and often are wrong. Google's not perfect, and it's important as SEOs that we point out where they fall short.
Jennifer Slegg was nice enough to put together a concise, easy-to-read post detailing Google's Garry Illyes Q&A from SMX West. I don't think I need to tell SEOs how important it is to keep up with the news from Google so all I'll say is go read it.
Ryan generously details 11 different reports that he compiles into one SEO dashboard to save time and energy in Google Analytics. If you haven't yet set up your own SEO dashboards, or simply want to compare, this is a great post for you.
The answer: absolutely. Better yet, Tom gives three fantastic reasons why, with real world examples to back up each reason. This post is educational, actionable, and insightful. If you want to better understand how SEO functions across a variety of niches, this is a must read.
A Wee Bit O' Self Promotion
Normally there's a few bits and pieces of work from either Page One Power (our parent company) or Linkarati staff that I feel compelled to share within the Linkarati Roundup. This week has been incredibly busy. Rather than fill the roundup with self-promotion, I thought I'd create a separate section. This is all content I stand behind, and think you will enjoy.
Huge, huge thanks to Ashley for sharing her story. Sexism in the workplace and at industry events isn't an easy subject to address. Ashley tackles the subject head on, speaking her mind and sharing her personal experiences. This is a must read.
I share my personal experiences on SEW about how my SEO background has influenced my current content marketing career. Specifically, I share three common examples of how SEO can and should help content marketing campaigns.
3. Mark Tennant's "A Slice A Day #65 - Part One and Part Two."
Mark Tennant was generous enough to interview me in his A Slice A Day podcast series, where he breaks down a great piece of content per podcast. Mark also interviews the author, building even more insight into the podcast. I had an amazing time speaking with Mark and I recommend you check out his series. It's absolutely fantastic.
Jesse's post on AWR tackles the importance of focusing on quality, not quantity, within link building. Better yet, Stoler explains exactly why quality is so important and provides real world examples.