Kreo Software is an AI-powered construction takeoff and estimating software that offers cloud-based functionality, flexible reporting tools, and supports a create-iterate-repeat approach. With its intuitive interface and AI capabilities, Kreo streamlines construction processes, enhances collaboration, and empowers professionals to create accurate takeoffs and estimates.

CAMPAIGN GOALS
Kreo wanted to target priority page keywords ranking at the bottom of page one or page two, increasing the overall number of keywords and search opportunities through keyword content.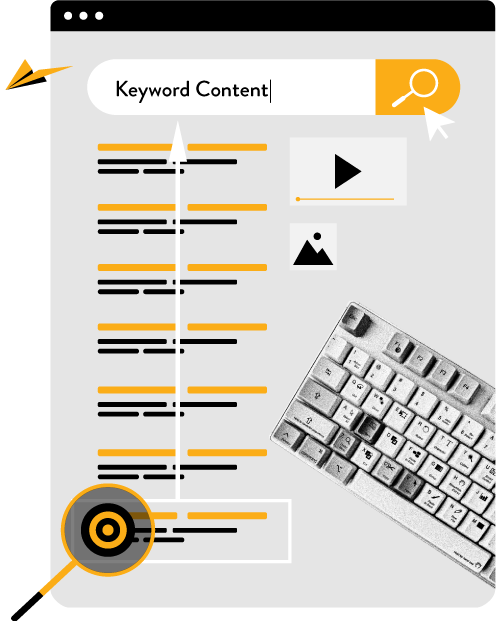 THE STRATEGY
Page One Power created a comprehensive content strategy report and successfully delivered 20 articles, using 15 to focus on specific keywords and five for link building purposes. After compiling the report and analyzing competitors, we found a content gap that needed to be addressed. This paved the way for the keyword-focused content that we needed to create.
The linkable content and the linkable resource guide helped acquire high-authority backlinks. We can enhance Kreo's visibility in the SERPs by directing link equity to the target pages and supporting content.
01
Focus Pages
Kreo wanted to concentrate on transactional pages toward the end of the sales funnel. We found different pages designed for various audiences, like quantity surveyors, masonry experts, concrete workers, and contractors. Using these pages as content references, we can naturally include internal links to improve our content creation strategy.
02
Existing Link Opportunities
We did not find any existing link opportunities for Kreo, so we immediately started creating content.
03
Content Creation
We started the campaign by creating a detailed content strategy report, allowing us to plan Kreo's long-term SEO approach strategically. We analyzed their website, comparing it with industry competitors and examining existing content. We focused on creating definitional, top-funnel content and linkable content. This would help strengthen their target keywords over time.
04
Linkability
To acquire valuable backlinks, we created five linkable articles for Kreo. These pieces cover relevant topics while appealing to a diverse audience. This strategic approach helps secure high-authority links from various online sources and drive fresh traffic. Additionally, a linkable resource guide was crafted to solidify Kreo's industry authority.
05
Keyword Focus
Kreo wanted to target priority page keywords at the bottom of page one or on page two of the SERPs. These pages ranked for keywords such as "construction estimating software" and "takeoff software." Using these keywords as our guides, we constructed a list of keyword-focused content to help support the priority pages and increase Kreo's visibility in the SERPs.
06
Strategic Link Acquisition
After the content, we began building links around month two of the campaign. Our aim was to secure contextual links from authoritative sources to drive traffic and boost visibility. To achieve this, we used manual link building strategies to identify placement opportunities. This approach guarantees relevant link placements for our client.
THE SERVICES
LINK BUILDING
We successfully established 29 high-quality links with an average Domain Authority (DA) of 43.3. This strategic link-building effort has significantly enhanced Kreo's backlink profile, contributing to improved search rankings in the SERPs.
CONTENT CREATION
We created a total of 20 articles, with 15 of them being keyword-focused and the remaining five being linkable. Additionally, we have a Linkable Resource Guide available. Notably, 65 keywords in the top ten search results were associated with P1P content.
THE RESULTS
increase in domain clicks
increase in domain impressions
increase in clicks for /trades/ pages
This graph shows the clicks for Kreo's overall domain. The dotted line represents clicks the domain received six months before we started our campaign. The solid line represents clicks the domain received the six months during the campaign. Kreo saw an 84% increase in overall domain clicks during the campaign.
The graph below shows the clicks for /trades/ pages — a subfolder containing seven priority URLs for our work in link building and keyword-focused content creation. Kreo saw a 150% increase in clicks compared from the six months before the campaign to the six months during the campaign.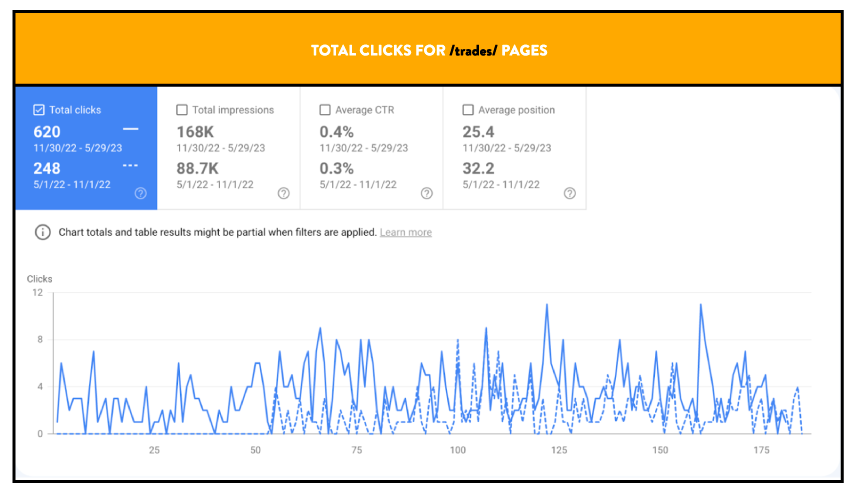 This table represents the target keyword increases after we built links and published keyword-focused content. It shows the starting position in November of 2022 and where they rank as of May 2023.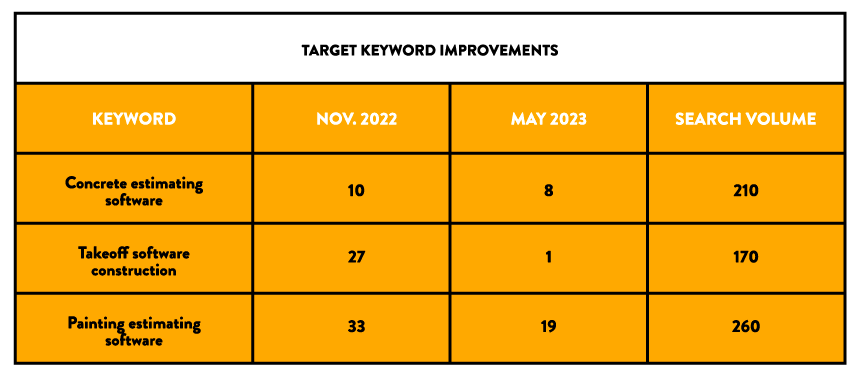 With more keyword-focused content and high-authority links, we will see a continued increase in these keyword rankings.
Additionally, Kreo experienced a significant surge of 127% in domain impressions, thanks to the strategic implementation of our link-building efforts. Acquiring high-authority links is pivotal in enhancing a website's visibility and prominence in the SERPs.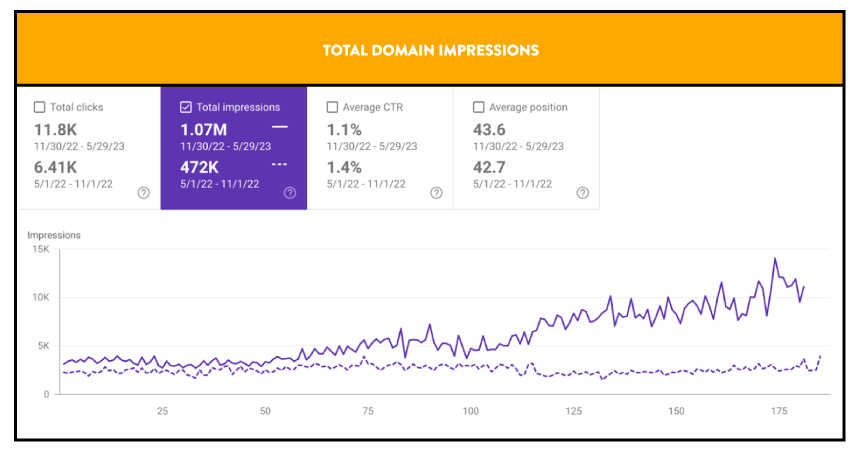 Through a comprehensive content strategy and an effective link building campaign, Kreo maximized visibility in the search engine results pages (SERPs) with prioritized page keywords.

Page One Power's meticulous analysis and collaboration with Kreo ensured a structured and successful long-term SEO approach. Definitional, top-funnel content and linkable articles were strategically crafted, enhancing Kreo's target keywords over time and establishing the brand as an authority in their industry.
LINKS.
CONTENT.
CONNECT.
MEET YOUR PARTNERSHIP DEVELOPMENT TEAM
You need relevant, reputable links and strategic, well-written content to grow your brand. We've got 13+ years of experience doing just that for our clients, and we're ready to help you.