BigSteelBox is a moving and storage company in Canada, servicing 35 locations across the provinces with moving and storage solutions for personal and business use. They partnered with Page One Power to improve their organic search and increase rankings for keywords involving "storage," "moving," and "long-distance moving" through link building.

CAMPAIGN GOALS
BigSteelBox wanted to find a partner they could trust with link building. They've done well with organic traffic over the years and have been successful with content marketing. However, they also felt they were hitting the end of content they could write about moving and storage.
Their goal with link building specifically was to improve their rankings for traditional moving and storage service keywords. Many of the keywords they wanted to improve were ranking on page two.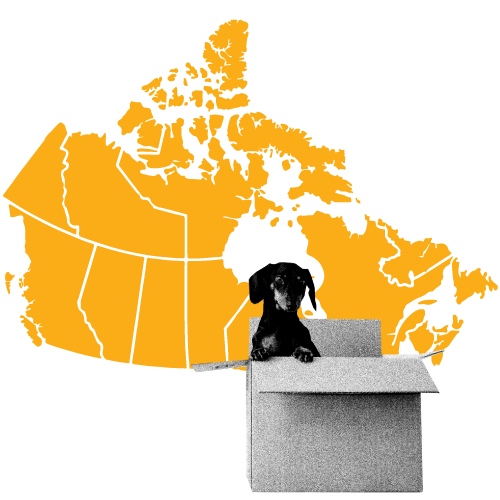 THE STRATEGY
Page One Power's goal was to run a six-month campaign to directly affect the client's primary service pages as much as possible. Within these six months, we wanted to build a foundation to demonstrate the work, partnership, and results we could drive.
01
Focus Pages
We identified three primary pages with important moving and storage keywords ranking on page two of Google's search results. These pages represented a realistic focus that could generate significant results if we improved the many keywords they raked for to page one.
02
Existing Link Opportunities
We identified existing link opportunities that would impact our focus pages for the campaign.
03
Content Creation
During the campaign's first month, we created ten briefs with optimized headers, titles, meta descriptions, and specific talking points.
04
Linkability
Five briefs were designed for linkability and linked internally to the site's target pages and content to help distribute link equity.
05
Keyword Focus
The other five briefs focused on keywords supporting the specific target pages. These articles targeted moving and storage queries to help build topical authority. They were also internally linked to the target pages with keyword-rich anchor text to help Google understand the page topic.
06
Strategic Link Acquisition
Once the client wrote and published the briefs we'd delivered, manual link acquisition started. This work began in month two of the campaign after the first content was published.
Since the linkable topics were top-funnel and non-advertorial, we gained backlinks from impactful, high-authority sites.
THE SERVICES
LINK BUILDING
In six months, we secured 32 links with an average DA of 45.
Our relevance-first approach to link building allows us to build relationships across the web to secure real links that are relevant to the client's website, brand, and keywords.
CONTENT CREATION
We created five linkable briefs and five keyword-focused briefs.
Our linkable articles are built with top-of-the-funnel content to ensure linkability. In addition, our keyword-focused articles are created to target critical keywords and phrases that would help BigSteelBox develop topical authority.
THE RESULTS
In six months, we secured 32 links with an average DA of 45. During that time, we also saw the following:
website impressions increased from 35,827
/moving/ page impressions increased from 1,747
impressions on Page One Power article
BigSteelBox saw significant improvements in their keyword rankings:
These are a select few of the highest-quality links:
While we saw an upward trend in metrics for some of our content, we didn't see timely indexation from Google for all of our content. In fact, we noticed that Google was taking 8-10 weeks to index the new pages. Digging deeper, we realized our content was not showing up on the client's sitemap.
After speaking with the client, we discovered their SEO consultant removed canonical tags to help location-based pages rank better. However, Google was confused about what pages to rank, so the client put the canonical tags back in. Then, they had to request indexing. This process took time and led to a delay in our content achieving the expected outcomes. After manually requesting indexing for our content, the client saw improved impressions and clicks for those pages.
Although our content took longer than usual to take effect, the client was ultimately happy with our ability to drive results in six months.
LINKS.
CONTENT.
CONNECT.
MEET YOUR PARTNERSHIP DEVELOPMENT TEAM
You need relevant, reputable links and strategic, well-written content to grow your brand. We've got 13+ years of experience doing just that for our clients, and we're ready to help you.