Editor's note: Today we are thrilled to have Charles Taylor, SEO Manager of Verizon's Fios division, share his expertise with you all!
Charles discusses interviewing for an SEO job and offers tips on how to land your dream SEO job. Take it away Charles!
Today I want to talk about how to interview for an SEO position. I had a new position open up on my team recently and of course needed to fill it, so I wrote up a corporately-approved job description (always a fun exercise) and released it into the wild.
I was inundated with resumes within days.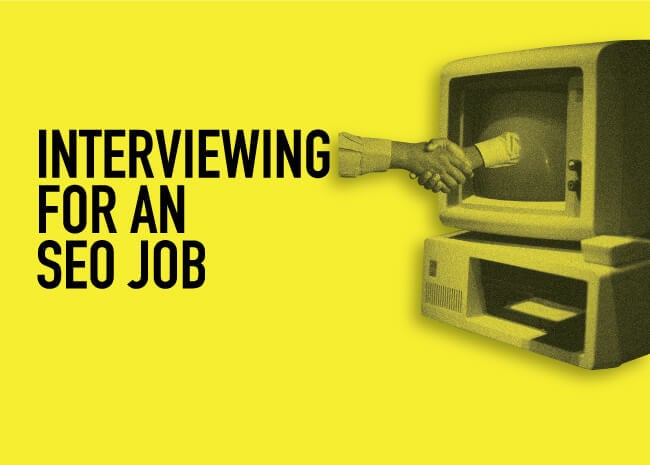 As always, there was a large percentage that I filtered out rather quickly, which left me with a core group of potentials. I took the time to speak with all of them on the phone, and while there were a couple bad calls, most seemed like good candidates. I should probably clarify that, while I always do phone pre-screens, I am very forgiving and usually schedule a face-to-face interview. Call me old school, but I do not believe anything can replace a face-to-face.
With my notes from the initial pre-screen calls, I set up about two weeks' worth of interviews and spoke to over a dozen people. What I found was very troubling. I met many candidates that could be SEO rock stars, but because they were so poorly prepared for the interview, they did not shine. SO, I decided that this would be a great topic for an article, and here we are!
A quick note: while these tips are all geared towards being SEO specific, they can apply to almost any SEM or digital marketing position. I would even suggest that if you ignore the specific tips and pull out the essential concepts, you could apply this article to almost any job interview.
In addition, I am writing this for job seekers, but if you are looking to hire an SEO for the first time, you will probably find a few helpful tips or questions to ask. If not, let me know; and that could be a great subject for a future article.
Prepare Ahead of Time
Research the Company Site
The first and probably most important thing you must do is research the SEO company and their website. Find and visit the company site(s) — yes, they may have multiple sites as it's very common with ecommerce companies.
There are loads of tools you can use to find these sites, but first start with LinkedIn, Twitter, and Facebook. If you have trouble finding more than one domain, then swing by SpyOnWeb.com. This is a handy little tool; it shows sites with common IP Addresses, Google Analytics code, or even Google AdWords code.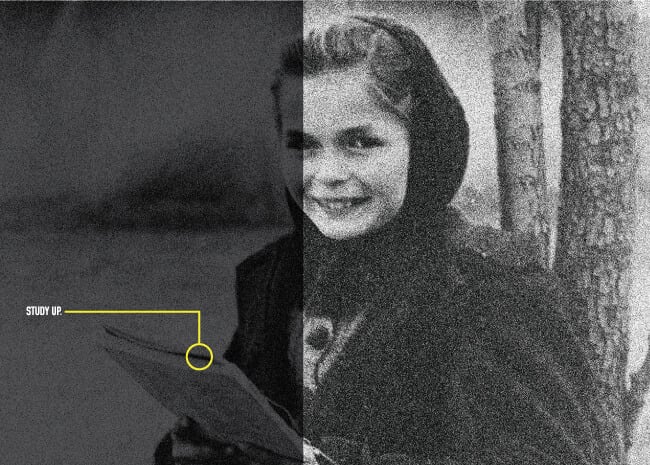 Now that you have the company site(s), review them. Look for title tags, meta descriptions, internal links, canonical links, etc. If you have access to any tools like Screaming Frog, SEMRush, Ahrefs, or Moz, use them for sure. This is not a full SEO Audit; it usually takes me about an hour. Afterwards, you should be prepared to discuss the site's current optimization: what are they doing right? What are they doing wrong? Can you give them any "quick fixes"? If you can produce any reports, then do so — we will talk more about that later.
During the Interview
What Value Can You Create?
It is now the day of the interview. I will assume you are dressed professionally and showed up 10-15 minutes early (because you have researched your travel route). These are so fundamental that I won't bother spending any more time discussing them.
Hiring employees is risky for companies, especially small and medium-sized companies. The interview is your chance to remove the risk of hiring you (over other candidates) by communicating the value you can create.
This is your #1 goal: prove to them that you can create massive value for them via SEO.
Show them past rankings, traffic, or sales data (Quick note: be careful and respectful of past employer data). Personally, I rarely show raw numbers, even if no NDA exists, and I usually stick with percentages. Demonstrate that you will respect their financial data by respecting your former employers' data.
If you have any SEO (or related) certificates or credentials, be sure to show and talk about them. I would not rely too heavily on them, but they will show that you take your career seriously. Educational credentials look good on resumes, but in interviews, I believe results speak louder than papers with fancy emblems.
What Have You Done?
One of my favorite questions to ask during SEO interviews is: "Tell me the most innovative thing you've done in SEO." Then I am quiet. Many of us do not like to brag, but this is your chance to brag about yourself. Hold nothing back; give your juiciest tip, but be sure you know your audience. Do not start bragging about the latest black hat tactic if the interviewer has a conservative marketing strategy; you will scare them off. Likewise, if you can tell the interviewer is excited about cutting-edge tactics, then go for it!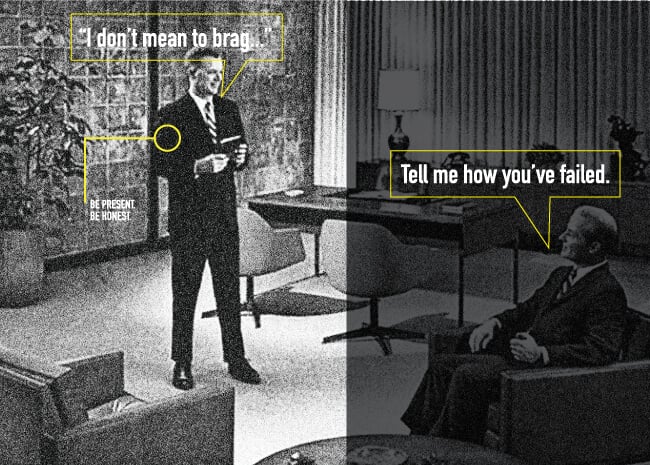 My second favorite question is: "Tell me about an SEO project that failed." There seems to be an assumption that you have to portray yourself as infallible. None of us is perfect and no one expects you to be. The key is that you have learned from your mistakes. Explain the project that you feel caused the failure and how you would do it differently if you had the chance to do it over.
The key here is NOT to point fingers and blame others…even if it was someone else's fault. Things go wrong all the time. Show your potential employer that you can handle adversity professionally.
Tools & Gurus
Lastly, when discussing your site analysis, be prepared to discuss the tools you have used, which ones do you like to use…and why. Again, this shows employers you have a broad range of SEO knowledge. If you only use Google Search Console and Excel, that is okay, but you need to be prepared to explain why.
Often I have asked (or been asked) how I keep up with industry trends. Keeping up with trends shows that you are a self-starter and will continue to build your skillset. SEO is one of those careers where everyone is self-educated; there are no SEO degrees. Employers want to learn not only what you know, but that your knowledge will expand over time.
What industry leaders do you listen to or read and why? What have you learned from them lately? It is always a bonus if you can discuss breaking news. If you can teach them something during the interview, you will gain instant credibility.
Bring a Portfolio
Yes, we are in the digital era, but bring a couple copies of your resume (on nice paper) and all your paperwork in a nice presentation folder or even a locking report cover.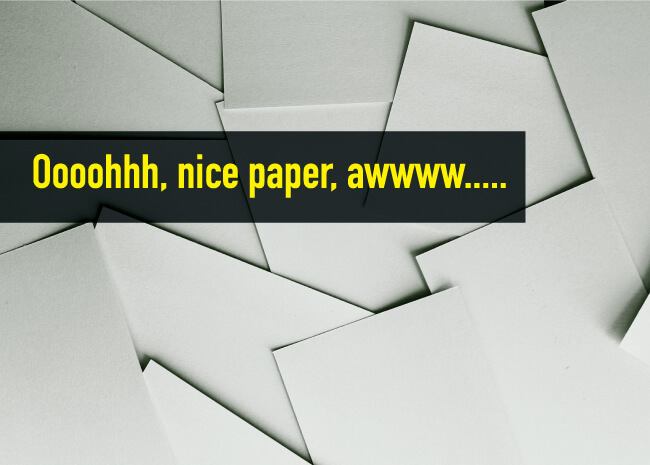 Do you remember that site audit we discussed? Print it and place it here. Also, print past rankings reports and/or any SEO certificates and place it there as well. Refer to them during the interview and give them to the interviewer before you leave.
Folks in sales use "leave behinds" all the time. Do you know why? They work! You are selling yourself so you should follow the same practice. For me, as an interviewer, this also shows that the interviewee is prepared, organized, and is taking the interview seriously. It gives interviewers insights into the type of work you will produce.
Is the Company a Good Fit for You?
Yes, you are interviewing them as well. Does their energy and enthusiasm match yours? If people at the company are ultra-extroverts and you are a laid-back introvert, that may be a problem for everyone.
Ask them questions about what they expect from you. What are their goals for you in the first 30 or 90 days? Where would they like YOU to be in 2–3 years? Do you want to expand beyond SEO or become the company's grand pooh-bah of SEO in the company? Either way, you need to determine your growth opportunities.
Spying on the Operation
There is one last trick I use when going on interviews. I try to schedule my interviews for 9 or 10 a.m. That way I can drive in morning traffic to see what my commute will be like — bad commutes are a deal-breaker for me. I can also watch when and how people arrive.
If you cannot do the morning, then do late afternoon — 3 or 4 p.m. so you can observe the reverse. Get a feel for the commute home and see if people are running out the door at 4:45 or toiling away past 7 p.m.
Post Interview Process
Follow Up
Did you get a business card or contact email from everyone you met with? I hope so!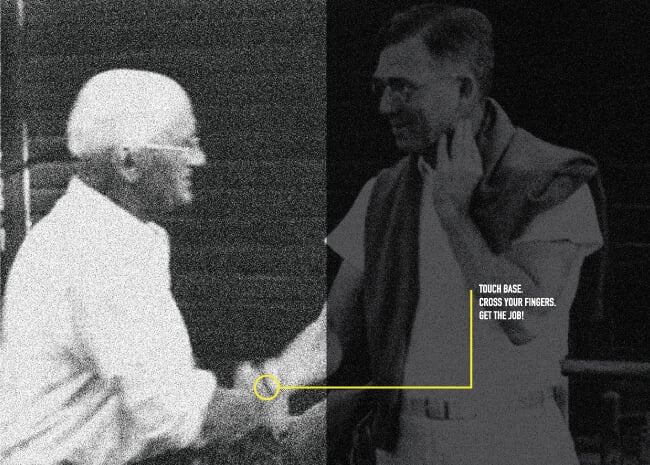 The moment you get home, be sure to send a thank you note. Reiterate your enthusiasm and make specific mention of one or two discussion points. If something was left open, then answer it in the email.
I like to send personalized thank you emails, but that is not always possible. If you did not get someone's info, just ask for your email to be forwarded to the appropriate person.
I got a handwritten note once; very nice but I personally do not feel it is necessary. Use your judgement. Do you feel they would appreciate a handwritten note? Not sure? Did they have letters, cards, or notes displayed around the office? That will give you your answer.
Trust Your Gut
You have completed the steps to having a successful interview.
With your preparation and professionalism, you have out-shined all the other applicants and the company wants to hire you immediately. Now it is time for you to reflect on what YOU learned during the interview.
Will this position take you in the direction you wish to go with your career? Did you get a good feeling towards your direct manager and co-workers (if you met them too)? Do you believe you will blend well within the company culture? What does your gut tell you?
Personally, every time I have ever ignored a small warning in my gut when interviewing for a job, or interviewing a person, I regret it. Now this takes time to develop, but learn to trust your gut. Looking for the small things is critical: office layout, culture, are the employees smiling and seem genuinely happy to be there, or are they keeping their heads down?
Ultimately, interviews are about being prepared and noticing the little things — for both the interviewer and interviewee. Now go crush that interview and get your SEO dream job!